Today it is my pleasure to Welcome author
Kristina Knight
to HJ!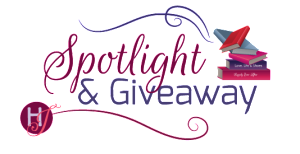 Hi Kristina and welcome to HJ! We're so excited to chat with you about your new release, Connor: Nevada Cowboys 2!

Hi, everyone! It's great to be back at HJ for the day!

Tell us about the book with this fun little challenge using the title of the book: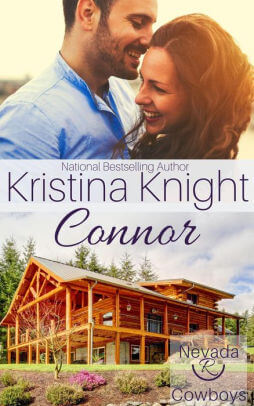 C is for chemistry: both Connor and Miranda are fighting their attraction to one another in this book.
O is for opposites: Connor and Miranda are opposites in every way. He was raised on a working ranch, without much money. She is the heiress to a publishing empire.
N is for naughty: this book does have a couple of open-door sex scenes, but I think the kissing (at work, even!) is the most fun.
N is for nervous: Miranda's very nervous Connor will learn her secret – and blow up all her plans.
O is for oily: Miranda's tycoon father is … not a nice man. And he does some sneaky things that nearly derail the relationship between Connor and Miranda.
R is for rebellious: both Connor and Miranda are rebellious in their own way. Miranda abandoned her debutante life and Connor is determined to throw off the shackles of his mother's addiction.
Please share the opening lines of this book:
Connor Reeves looked out over the printing area. It was just after noon, and the presses were mostly silent. A couple of men were working on the spool, and janitors were cleaning up after last night's print run.
Please tell us a little about the characters in your book.
Connor is the middle son of a rancher and a gambling addict. He's very focused on money because, to him, money equals security.
Miranda is the only child of a tycoon and a socialite; her parents wanted her to be a socialite but that isn't what she wants for her life. So she goes to Vegas to start fresh.
Please share a few Fun facts about this book…
Connor, like the other 2 books in the series, is set in Las Vegas, one of my favorite cities in the world.
It also features street tacos, one of my favorite foods.
In the book, Connor is a newspaper publisher. I studied journalism in college and worked as a TV reporter for about ten years before I started writing books. None of my bosses, though, looked like Connor!
What first attracts your Hero to the Heroine and vice versa?
A lot of their beginning attraction is physical, but it doesn't take long before they're noticing other things. Connor really likes Miranda's brain and how she thinks; Miranda is attracting to the type of boss and person (he takes care with people) Connor is.
The First Kiss…
Connor didn't know what to say. Should he tell her he was stepping over his own lines? That he didn't trust her, but that he couldn't stop thinking about her? He couldn't say either of those things because either might break the spell between them. He lowered his mouth to hers and tasted.

Her lips were spicy from the Kung Pao, but he didn't care. He pulled her close to him, his arms fitting around her waist as if they belonged there. Miranda tilted her head, giving him better access to her mouth. Connor sucked her bottom lips between his teeth, and she lifted her arms around his neck, burying her hands in his hair, holding his mouth to hers for a long moment.

He released her lower lip and tested the seam of her mouth with his tongue. He wanted to deepen the kiss, but she ran the show. This was his office, his company. She was his employee. Those things didn't bode well, especially if he pushed things too far, too fast.

She opened to him, and Connor dipped his tongue inside, tasting more of her. There was a hint of sugar from her iced tea along with the spice of the chicken, and under both was Miranda. Just Miranda.

She pulled away, putting an inch of space between them. Miranda put her hand to her heart and shook her head. "I'm sorry, that. . .was a mistake."
If your book was optioned for a movie, what scene would you use for the audition of the main characters and why?
This is a scene about halfway through the book, and it takes place just as Miranda and Connor are getting comfortable with one another and their budding relationship. Here's a little snippet:
​"Okay, then, what am I doing for dinner tonight?"
​"Wouldn't you like to know? Six o'clock?"
​Miranda grinned, and her stomach did that flip-flop thing, like it always did when Connor surprised her. It was nearly four o'clock, and she still needed to mock up a few pages of the eco- zine. "Sounds perfect." Spending the evening with Connor was always perfect. "But I need to come back here by eight to finish up."
​"I'm pretty sure your boss won't fire you if the final mockups aren't on his desk by nine a.m."
​"Yes, but since my boss and I are doing a walk-through of the newly renovated Heck ranch for one of the first features, I want everything to be perfect before I head home tonight."
​"You could stay at my place and cut a solid half hour off your commute." Connor turned her chair to face him, and she could see her favorite of the new mock-ups on the presentation panel behind him. Connor and work. Coming to Las Vegas was definitely the right move to make, both for her career and her life. "You work too hard."
​She snorted. "Says the man who is usually here until after ten p.m."
​"I like my work."
​"So do I."
​He tapped a kiss on the top of her head, and Miranda felt as if she were glowing. Sex with Connor was amazing, but the little touches and kisses and glances were so much … more.
​He walked her back to her office and, at six on the dot, he knocked on her doorjamb. "Ready?"
​Miranda saved her progress before turning off her monitor. She grabbed her bag, and together they walked down the hall. Connor took her hand at the elevator, and Miranda didn't draw away. On the first floor, instead of going to the parking garage, Connor turned to the front door. They walked hand in hand the two blocks to the Fremont Street Experience, and Miranda gawked at him.
​"The Reeves brother who doesn't gamble is taking me to Fremont?"
​"We have a reservation."
​"On Fremont?"
​"Something like that," he said, and his blue eyes seemed to dance.
​They went into the Golden Nugget, one of Miranda's favorite hotels, past the casino floor, and onto an elevator that dropped them near the hotel pool.
​"I'm not dressed for swimming," she said, waving at her pencil skirt and silk blouse. "And it's barely seventy degrees."
​"Swimming is entirely optional," he said, as he opened the door to the Hideout, a private
area near the pool that could be rented out for parties.
If your hero had a sexy-times play list, what song(s) would have to be on it?
Ha! I actually make playlists for all my books and some of the songs are sexytimes songs! Here are a few of the songs that made the playlist:
Tim McGraw ~ She's My Kind of Rain (this is Connor's theme – he never thought he'd fall in love, but Miranda makes him re-think that stance!)
Jake Owen ~ American Country Love Song (the love theme for Connor and Miranda)
Maroon 5 ~ Maps
A Thousand Horses ~ Smoke
If you could have given your characters one piece of advice before the opening pages of the book, what – would it be and why?
Be open to change and don't think too hard about the way you think things should go. I've always been a fan of that saying, 'when people make plans, God laughs'. I think we often think we know exactly what should happen but life, even for those of us who love our planners, can't be put into a little box with a checklist. Things happen and some of the things are expected and wonderful and some of the things are unexpected and terrible. We have to be ready (and willing) to roll with the punches.
What are you currently working on? What are your up-coming releases?*
Right now I'm working on the edits for Jase, book 3 in the Nevada Cowboys series. And I'm also working on a women's fiction, set in Italy (it's been heartbreaking to see what is happening during the Coronavirus outbreak there), and a new contemporary romance series set on a small island in the Caribbean. Always a lot going on here!

Thanks for blogging at HJ!
Giveaway:

I'm giving away a print copy of my book Protecting the Quarterback (US only) and some fun author swag.
To enter Giveaway: Please complete the Rafflecopter form and Post a comment to this Q:

I love cowboy romances and cowboy movies. One of my favorites is Walk the Line, the story of Johnny and June Cash. Do you have a favorite cowboy (real or fictional)? I'd love to hear about him!
Excerpt from Connor: Nevada Cowboys 2:
Connor tilted his head to the side. "Ground rules like?"
"No public displays of affection. When we're at work, we work. There is a lot to do with the new magazine launch, and we're still not out of the woods with the existing publications."
"So you won't be coming into my office at odd moments with empty file folders and a desperate need for my body?" His beautiful mouth twisted in a wicked smile.
"As the male form goes, yours is quite good. But I think I can control myself between the hours of nine and five."
"So no nooners. Bummer. Any other rules we should abide by?"
"No nicknames."
Connor blinked. "I shouldn't call you Love Muffin within earshot of anyone in the office. Got it."
"You shouldn't call me Love Muffin anywhere."
"No love muffins?"
Miranda wrinkled her nose. "Definitely not."
"No nooners. No love muffins. So far, so good. Rule number three?"
"We shouldn't advertise the fact that we had dinner tonight, or any other night. And we shouldn't mention the kisses from before, either."
"Damn it, I was planning on talking about that with the pressmen tomorrow."
Miranda pursed her lips. "I'm serious. This doesn't have to be a state secret, but we don't need to advertise the fact that we've been on a date, either. At least, not until we know where this is or isn't going."
Excerpts. © Reprinted by permission. All rights reserved.
Book Info:
Vegas Nightly publisher Connor Reeves is close to meeting a big-time career goal: making his magazine a state-wide must-read. The only problem? His biggest competition, a larger publisher based in Colorado seems to know his every move. Miranda Clayton is tired of society parties and shopping, but her tycoon father refuses to take her seriously. Her solution? Beat him at his own game by going to work for his top competitor, Connor Reeves. Connor isn't fooled by Miranda's act for a second. He knows exactly who she is; the question is what does the lady want?
Book Links: Amazon | B& N | iTunes | Google |


Meet the Author:
Kristina Knight began her writing career as a radio and television journalist, working for NBC affiliates throughout the midwest as a reporter, anchor, and producer. After covering everything from a serial killer's capture to the National Finals Rodeo, she decided to leave the TV biz in favor of writing stories she was passionate about.
Today, Kristina is a freelance writer as well as published romance author. She writes about family/parenting, covers entertainment news, and writes content for a small business website in her non-fiction hours. During her fiction time, she writes romances filled with great characters, fun communities, and always with a happily ever after.
In her personal life, Kristina is a wife, mom, and author, living her happily ever after one deadline at a time. A life-long Midwesterner, Kristina has lived in Missouri, Nebraska, and Ohio, where she job-hopped her way through college before eventually landing in the world of journalism. After a ten-year career reporting and producing news for several NBC affiliates, she traded in her journalism cap for yoga pants. She now writes stories that always end in happily ever after.
Kristina writes sassy contemporary romance novels; her books have appeared on Kindle Best Seller Lists. She loves hearing from readers, so feel free to email her!
Website | Facebook | Twitter | Instagram | Goodreads |