Today it is my pleasure to Welcome author
Annabeth Albert
to HJ!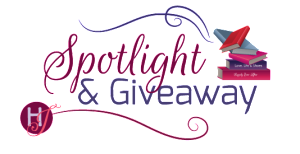 Hi Annabeth and welcome to HJ! We're so excited to chat with you about your new release, Conventionally Yours!
Please summarize the book for the readers here: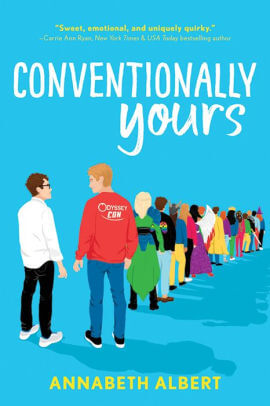 CONVENTIONALLY YOURS is my rivals-to-lovers gamer road trip book that has everything I love about road trips, table top gaming, first time falling in love, and close proximity tropes (only one bed!!) in one awesome low-angst rom com.

Please share the opening lines of this book:
My PA, Abbie Nicole, found this line for me, and I made a cute teaser with it (pasted in here) because I love it so much.

Please share a few Fun facts about this book…
Only One Bed—all my favorite close proximity tropes are here!
Zombie Hot Dogs—there's a ton of fun stops along the way on their cross-country road trip!
Frog soldiers—All the gamer humor, and even if you've never played a tabletop game, you'll enjoy the funny things that happen when they play the game!
If your book was optioned for a movie, what scene would you use for the audition of the main characters and why?
I would want to see them arguing early on when we know they don't like each other (yet!!) and we see how very different they are from each other. I love the early scenes because we see some great banter and also because we can see glimmers of the attraction they are both trying so hard to ignore. And you can see in the short excerpt below what I'm talking about—they are rivals but there is also that sense that something more may be happening beneath the surface.
What do you want people to take away from reading this book?
I want people to close the book with a happy sigh, all those first time falling love feels wrapping them up in a big hug. I think my favorite thing about the book is the journey of discovery both characters are on, discovering not just what it means to fall in love but also who they want to be as people in the next phase of their lives, what's most important to them, and what being true to themselves really means.
Thanks for blogging at HJ!
Giveaway:

A paperback copy of CONVENTIONALLY YOURS!
To enter Giveaway: Please complete the Rafflecopter form and Post a comment to this Q:

What's your favorite road trip book or movie?
Excerpt from Conventionally Yours:
"I move to attack," Alden said. The swing came, just as I'd anticipated, with Alden going all in, trying for a fatal blow.

"Yeah, well, attack this." I slapped down a card to create four tiny frog soldiers. Not much when facing off against everything Alden had at his fingertips, but it was the best I could manage.

One more turn. It had become something of a mantra over the last hard, seemingly endless year. And yes, this was only a card game, and no, another loss to Alden wouldn't really be the worst thing to happen to me. But regardless, I still wasn't going to let him see me falter.

"Really? That's your response?" Alden shook his head, his weary expression making him look far older than twenty-three. He didn't seem cowed in the slightest. He did superior better than anyone I knew, full mouth curving, lock of dark hair falling over his forehead as his hazel eyes gleamed. Fresh dread gathered in my stomach. My cheap-yet-effective mercenaries should have been just enough to hold him off and to get me to my next turn. But then Alden shook his head again and activated five scrolls, turning them sideways with long, clever fingers. "Unblockable Quest."

It was a hundred-dollar card, the sort of comeback that pro players trotted out like jelly beans, and so far above my current gaming budget it might as well have been gold-plated. But I had one final answer, my last card and my last scroll to activate it.
Excerpt. © Reprinted by permission. All rights reserved.


Book Info:
When two "big name fans" go head-to-head at a convention, love isn't the only thing at stake.
Charming, charismatic, and effortlessly popular, Conrad Stewart seems to have it all…but in reality, he's scrambling to keep his life from tumbling out of control.
Brilliant, guarded, and endlessly driven, Alden Roth may as well be the poster boy for perfection…but even he can't help but feel a little broken inside.
When these mortal enemies are stuck together on a cross-country road trip to the biggest fan convention of their lives, their infamous rivalry takes a backseat as an unexpected connection is forged. Yet each has a reason why they have to win the upcoming Odyssey gaming tournament and neither is willing to let emotion get in the way—even if it means giving up their one chance at something truly magical.


Meet the Author:
Annabeth Albert grew up sneaking romance novels under the bed covers. Now, she devours all subgenres of romance out in the open―no flashlights required! When she's not adding to her keeper shelf, she works a rewarding day job and wrangles two children. She currently resides with her family in the Pacific Northwest.
Kirt Graves is an audiobook narrator, a podcast host, and an award-winning speech coach. Most known for his work in the romance genre, he enjoys lending his voice to a multitude of characters.
Joel Froomkin is a two-time Earphones Award-winning narrator who specializes in dialects. Classically trained with a master's degree in theater, he has narrated over one-hundred titles. When not narrating, he can often be found chasing two loquacious weiner dogs who delight in preventing him from recording.