Today it is my pleasure to Welcome author
Lynne Marshall
to HJ!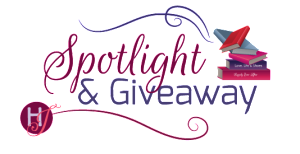 Hi Lynne and welcome to HJ! We're so excited to chat with you about your new release, Cooking Up Romance!

Thanks so much for the spotlight opportunity.

Please summarize the book for the readers here: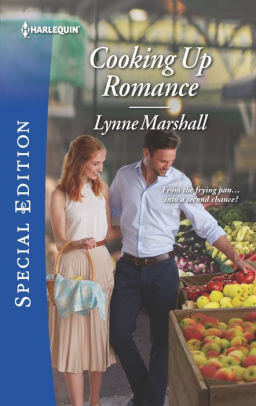 Lacy Taylor is striking out on her own after inheriting her father's food truck. Taking a huge chance, Lacy rolls her updated bright pink truck onto the local construction site, hoping to snag her first lunch job.
Zack Gardner is a busy single father running his construction business while working out child care. On spring break, young daughter Emma, the kid who longs to learn how to cook after watching the popular kids cooking competition show, is shadowing him at work. She's excited to see the pink truck show up, and the redheaded lady with a bright smile. Zack notices that smile, too, and a lot more. More than he wants to.
Striking a trial deal for Lacy to get the lunch job while also teaching Emma some basics about cooking, Zack gets far more involved than he ever dreamed.
While in the process of getting to know Zack and everything she likes about him, Lacy encounters a strange series of confrontations with people who insist she looks exactly like someone else.
Cooking up Romance may be a classic love story, but it is also the tip of the iceberg for finding long lost relatives, and it is the kickoff book for the Taylor Triplets Trilogy.

Please share your favorite line(s) or quote from this book:
Lacy has been preoccupied with searching for this possible sister everyone insists she looks like, at the expense of ignoring Zack. He confronts her with the truth about him and Emma by saying:

"Seems to me while you're busy looking for one family, you're missing another standing right in front of you."

This helps Lacy realize the gift she might lose if she keeps pushing Zack away.
Please share a few Fun facts about this book…
I loved designing my own food truck and naming it Wrap Me Up and Take Me Home. I especially got a kick out of coming up with the menu. Here are the wrap choices Lacy served the hungry construction guys:
Chicken Done Right
Put a Steak in It
Ham It Up
Eat Your Veggies,
Name That Tuna
Down by the Sea, a daily seafood special
Eggscellent salad
Then there was the assortment of hand pies—apple, peach, blueberry and puddin', usually being chocolate. Who wouldn't want to try out her menu at least once?
What first attracts your Hero to the Heroine and vice versa?
Zack notices Lacy's copper red hair and sky blue eyes, but what really attracts him to her is her spunky and upbeat outlook. His ex-wife was the exact opposite, and Lacy is a breath of fresh air.
Lacy can't help but notice the strikingly handsome guy wearing the construction hat and work boots, but more importantly, he brings back a twenty- year old memory. She'd once had to go to work with her dad to his food truck jobs, and her first crush at the tender age of eleven was on a young construction worker with dark blond hair and green eyes. Zack reminds her of that guy, and, because I write romance, it turns out to be him at eighteen on his first construction job.
They both realize it and this bonds them right off.
Did any scene have you blushing, crying or laughing while writing it? And Why?
I had fun writing a scene where Zack's daughter Emma catches her dad in bed with Lacy. This is after they've worked really hard to be discrete:

"Dad?" Emma said through the door. "Are you gonna drive me to school?" The door creaked open, letting in a cone of hall light and mortifying Lacy.
Zack sat bolt upright. "Shortcake? What time is it?"
Though Lacy's first response was to do the same, to sit up, she forced herself to lie perfectly still, hoping beyond hope the sheet and covers might disguise her body. But how could she hide her hair? Still, she held her breath, not moving, praying for a miracle.
"It's almost time to leave," Emma said, as her voice ventured closer to the bed. "Are you sick?"
"No, hon, just lost track of time." He scraped fingers through his hair in desperation, and Lacy reflected her own panic in his tone.
What should she do now? She scrunched her eyes tight, as if that could make her invisible.
"Lacy?"
Busted! She gulped, trying to cover her face with the sheet. "Uh, hi, Emma."
"Are you girlfriend and boyfriend now?"
"Emma, can you give me a chance to shower, please?" Zack stopped that line of questioning as quickly as it popped up.
"Okay, but are you guys gonna get married? Lacy!" she said, as though thinking of the most amazing idea in the world. "Are you going to be my mom now?"
Lacy wanted to curl into a ball and hide her face underneath the pillow. Shouldn't Zack be taking lead on this? Yet, he seemed as flabbergasted as she felt.
"Hey, Emmy, let me take a shower and we'll talk about all this later, okay?" Zack said, firm, commanding, without shouting. Emma didn't seem to get the message.
As best as Lacy could tell, Emma had stayed put at the foot of her father's bed, probably shocked into motionlessness. Something Lacy could easily relate to. Or, was she simply an incredibly nosy ten-year-old?
Lacy's cheeks heated and her toes curled. There was no way she could face Emma that morning, not after all the things she and Zack had done to each other last night.
"Okay?" Zack pressed harder. "Skedaddle."
"Okay," Emma said, retreating to the door but not leaving. "Are you gonna have breakfast here, Lacy?"
"Uh. Probably not." Her response was muffled from her face still being buried in the pillow. It might take a week before she'd be able to face the child without turning a deep shade of crimson.
"Aw, shoot."
"Close the door, Shortcake." Zack made the firm and obvious order a warning. "Now."
The door finally shut. "Okay," came the muted reply on the other side.
Zack poked Lacy in the ribs. "Are you aware you've got a full moon going on?" he whispered.
Lacy gasped, checking out the short sheet situation over her backside, finally realizing there was indeed a draft over her rear end. All of it! But glancing back into Zack's playful gaze, with his bed hair resembling a mad scientist, she wound up giggling, and he snickered along with her.
"What's so funny?" Emma asked through the door, having obviously hung around instead of giving her dad privacy.
Which only made Lacy and Zack burst into full-out laughter, the kind with tears and side aches, and nearly as tension relieving as all the great sex they'd had last night. But which, of course, couldn't really be compared with that sex. At all.
Readers should read this book….
…because it is the first book in a trilogy that promises some interesting twists and turns about three young women who were separated at birth, finding each other at the most inconvenient times in their lives – while each is falling in love with their personal heroes.
What are you currently working on? What other releases do you have in the works?
I just finished the last book in the Taylor sisters trilogy on December 2nd. It's title is The Reluctant Fiancee, which will be out in May 2020. Book three is full of surprises.
I am also releasing three indie books: Her Knight Wore Scrubs(February), His Special Angel (March), and Temporary Dad (May). All three are part of a Mercy Inc. series. Each is a standalone book, but involves the company that has taken over a huge healthcare system.


Thanks for blogging at HJ!
Giveaway: I have one copy of the middle book in my Delaney's of Sandpiper Beach trilogy for Harlequin Special Edition from 2018 to give to one commenter in USA.
Soldier, Handyman, Family Man. 4.8 star rating at Amazon
To enter Giveaway: Please complete the Rafflecopter form and Post a comment to this Q:

With all the DNA testing going on these days, have you done one? If so, were there any surprises? If not, what keeps you from doing a DNA test?
Excerpt from Cooking Up Romance:
This is an unedited scene where Lacy finally confronts what she's been running away from:

That last afternoon they'd spent together, Emma had confessed she'd wished Lacy could be her mother. That had been part of what caused Lacy to run. Brushing Emma's hair had also rattled Lacy, the fact that she was growing closer and closer to the child. Zack, of course, was the main reason for her pulling back, because getting in too deep with him was scary enough. Her mantra was, she lost what she loved. Life had proved it. But then when Emma made her wish out loud, the picture of a happy family became complete. Was that dream possible?

The battle continued from losing her mom so early, then Greg, and most recently, her father. It made her want all the more to find a blood family again. If one even existed. To belong to something. If they did exist, it might help balance the void she'd carried around all her life, and help her heal. Then, for once and for all she could pursue that happily-ever-after dream Zack hinted at. Yes, having it all was possible.

With her knees knocking over the thought, Lacy knew she wasn't ready.
The question remained, would she ever be?

Falling in love with Zack had started in motion the derailing of her guarded heart, and two nights ago he'd so much as admitted he loved her, too. His confession had felt like a train wreck at the time. More than she could bear. Now, with distance between them, frozen in place over trying to find a long-lost relative, along with two days of loneliness, soul-searching and some clearing of her mind, his words were hard to believe. Had he really said I love you while they were dancing, or had she imagined it? And since he'd said those words, the biggest question was, why had she let him go?
Not ready, remember, stupid? Besides, he'd sung them not said them.

The tired excuse bugged her. Why was she so needy? A coward? Dad would be so disappointed.
More pacing ensued, with the addition of nail and cuticle biting. When she drew blood, she assumed she deserved it.

Lacy forced herself to sit again and pick up the crocheting, hoping her bloody fingernails wouldn't stain the yarn. She'd never been more tired in her life. Tired of letting negative emotions run roughshod over her. Tired of being afraid of what life was supposed to be about. But didn't she have some control over allowing that little girl to lose another person, a person Emma saw as a mommy figure? And what about Zack, who'd been walked out on?
Are you that cruel?

The idea of hurting a completely innocent party finally rubbed the stupid from her eyes. She dropped the crochet hook and yarn.

I love Zack, with all my heart, and there's no point in denying it.

End of excerpt.
Now all she had to do was tell him…
Excerpt. © Reprinted by permission. All rights reserved.


Book Info:
Food isn't the only way to this single dad's heart…
Lacy was a redhead with a pink food truck who prepared mouthwatering meals. Hunky construction manager Zack Gardner agreed to let her feed his hungry crew in exchange for cooking lessons for his young daughter. But it looked like the lovely businesswoman was transforming the single dad's life in more ways than one—since a family secret was going to change both of their lives in ways they never expected.
Book Links: Book Links: Amazon | B&N | iTunes | kobo | Google |


Meet the Author:
USA Today Bestselling author Lynne Marshall used to worry she had a serious problem with daydreaming, then she discovered she was supposed to write those stories! A late bloomer, she came to fiction writing after her children were nearly grown. Now she battles the empty nest by writing romantic stories about life, love, and happy endings. She's a proud mother and grandmother who loves babies, dogs, books, music, and traveling.
Website | Facebook | Twitter | Instagram | GoodReads |