Today it is my pleasure to Welcome romance author
A. K. Wilder
to HJ!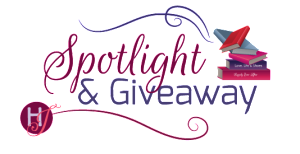 Hi A. K. Wilder and welcome to HJ! We're so excited to chat with you about your new release, Crown of Bones!

Hello HJ Readers! I can't wait to tell you about Crown of Bones!

Please summarize the book a la Twitter style for the readers here: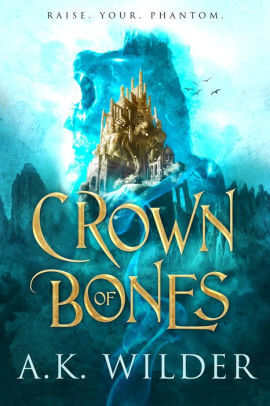 Crown of Bones is a fast-paced, epic YA Fantasy adventure, rich with intrigue, danger, and forbidden love. From the first page to the last, it will leave you aching for more…

Please share the opening lines of this book:
The Sanctuary bursts with children this time of year, untrained pups bounding through the halls, chasing their tails. They arrive full of hope, and why wouldn't they? 'Tis no small feat to be marked by the Bone Throwers as having potential. The question is, how many among them will actually succeed?
Please share a few Fun facts about this book…
The Mar who dwell beneath the waves were inspired by a 19th-century painting by John Waterhouse called The Siren. It literally called to me.
The ancient art of bone throwing in the book is not fiction. I've been 'reading the bones' for most of my life, along with teaching astrology and tarot.
Between my background in Iaido and my son's Jujitsu, all fight scenes are choreographed for authenticity and realism.
Two spinoffs from the world of Amassia, a novella and a novel, were sold and published before this series!
The fictional Ochee Tea from Tangeen is now available to enjoy, while you read the book! It's magical and amazing!
What first attracts your Hero to the Heroine and vice versa?
The appearance of Ash on the docks takes Kaylin completely by surprise. He was expecting a wordsmith in the Heir's company, but he didn't imagine the lander girl could capture his attention so. Ash is amazed by Kaylin's calm and easy manner in the face of conflict, and the effortless way he handles himself in unexpected situations.

Using just 5 words, how would you describe Hero and Heroine's love affair?
"Protocols be damned, I say!"

The First Kiss…
The very first kiss between Ash and Kaylin is a happy accident, something neither planned nor expected. Really, Ash is just joking around.
"For your crimes, my sailor, I forgive you." I bounce up to my tiptoes and kiss him on the cheek, intending to immediately jog off.
Except Kaylin doesn't realize what I'm doing until it's too late. He turns my way, likely to speak, and catches the kiss smack on his lips.
The light touch lasts for longer than the peck I intend, my face warming when I lower back to the ground. "That… I'm…" My finger plays on my lower lip. For a wordsmith, I'm having trouble finding a decent response. But I can't blurt out what I'm really thinking—that I want to kiss him again.
Without revealing too much, what is your favorite scene in the book?
The scenes I love writing the most contain moments of revelation that turn the story upside down. For example, Salila's first scene…
I let go of the reef anchoring me to the ocean floor and rise a few fathoms. The current ripples over my body, tickling me from my head to the tips of my toes. Water plays in my hair, fanning it about like a waving kelp garden. Nothing on land compares to this feeling, though I do like wearing dresses and sampling the delectable candies and sweetcakes found in the world of landers. After eons up and down, I can still pass as a girl of twenty years— when Father lets me rise, that is. Which hasn't been for some time…
If your book was optioned for a movie, what scene would be absolutely crucial to include?
Every scene in the book is important to the story, but to lay the groundwork for the entire series, the prolog is indispensable:
…shouting rings out from the other end of the field. A flash of light shoots as high as the watchtower. Dirt pummels down like rain. The ground cleaves apart, fracturing in tremors that echo up through my feet. A brilliant, cresting form, evershifting, pushes free, its mouth open in an earsplitting screech. I stumble and cover my ears as the sheer power of it hits me.
"Stay here!"
I drop one knee to the ground and raise my phantom before taking off toward the chaos. From the earth bursts my phantom, C'sen, red sparks trailing from blue wings as it soars overhead.
"Go!"
From phantom's-eye view, I don't believe what I see. Huge. Writhing. A swarm of tendrils, claws, and limbs. But the mountainous phantom melts back into the ground before I can identify more, returning to its savant as quickly as it rose.
"Is it the Heir?" I whisper to the Bone Thrower. Please, don't let it be the Heir….
Readers should read this book …
…because it will open their hearts… if they let it.
What are you currently working on? What other releases do you have planned?
Crown of Bones is the first book in the Amassia Series. Currently, I am working on books #2 and #3. As well, I have started another spinoff novel, a YA Fantasy that goes deeply into the alluring world of the Bone Throwers through the eyes of the most unlikely character…
Thanks for blogging at HJ!
Giveaway:

A. K. Wilder is giving away one signed copy of Crown of Bones along with an amazing swag pack, including a bookmark, fossil stone, phantom card, and a sample of Ochee tea, right out of the pages! Good luck, everyone!
To enter Giveaway: Please complete the Rafflecopter form and Post a comment to this Q:

I would love to hear what your favorite Fantasy novel is, and how much romance you like to read in these kinds of stories.
Excerpt from Crown of Bones:
"Kaylin?" I step back a bit so I can breathe my own air. "Did you also notice the scouts had these very twin orbs tattooed on the insides of their wrists?"
"Aye." He says nothing more. Just pulls the notice down, folds the thick paper carefully, and tucks it into his pocket. "I'll keep it for later."
So, there will be a later? He's seeing us all the way to Aku?
"There's a captain at the end of the dock waiting to speak with us." Kaylin takes my hand like it's the most natural thing in the world. "I found a good one," he says, oblivious to the shooting stars going off over my head.
"Thank b'lark for that," I whisper, trying not to tremble.
I don't know myself, walking down the docks of an enemy port at midnight, hand in hand with a bosun's mate from Tutapa I met only days before, about to barter passage to Aku with coins stolen from an Aturnian sheep farm. My life is unrecognizable.
With that realization, I tuck my question to Kaylin away, for later and carry on…
Excerpts. © Reprinted by permission. All rights reserved.


Book Info:
Raise. Your. Phantom.
For fans of epic fantasies and sweeping adventures, this ensemble cast will immerse you in a world of unique magic, breathtaking action and unforgettable characters.
In a world on the brink of the next Great Dying, no amount of training can prepare us for what is to come …
A young heir will raise the most powerful phantom in all of Baiseen.
A dangerous High Savant will do anything to control the realms.
A mysterious and deadly Mar race will steal children into the sea.
And a handsome guide with far too many secrets will make me fall in love.
My name is Ash. A lowly scribe meant to observe and record. And yet I think I'm destined to surprise us all…
Book Links: Amazon | B&N | iTunes | Goodreads |


Meet the Author:
A.K. Wilder is a bestselling speculative fiction author with nine published novels in Australia. Originally from California, she lives on the far eastern coast of Australia with a house full of kids and one extraordinary spotted cat. Her favorite pastimes, besides daydreaming, include meditation, yoga, organic gardening, and weight training. Her novel writing is done in the early hours of the morning, before the dragons wake.
Website | Facebook | Twitter | | Instagram |