Today it is my pleasure to Welcome author
LJ Evans
to HJ!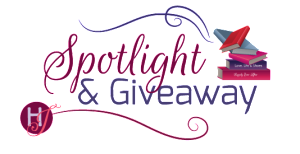 Hi LJ Evans and welcome to HJ! We're so excited to chat with you about your new release, Damaged Desires!

Thank you so much for having me here today to share a bit about Damaged Desires and myself! I'm thrilled to "hang out" with all the other happily ever after lovers like me.

To start off, can you please tell us a little bit about this book?: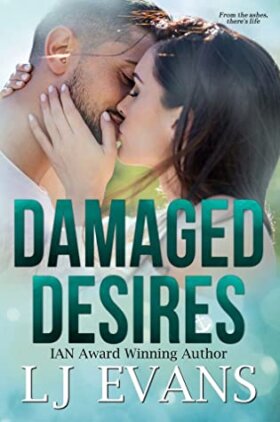 Damaged Desires is a brother's best friend, military romance that is also has a frenemy plot that made me smile to write. They were friends, the "thing" happens that makes them enemies, and then they have to find a way back to each other. I'm smiling just thinking about it. I adored that Nash felt inclined to protect Dani even knowing she was going to be angry as heck that he showed up to do so and all the shenanigans that followed it.

Please share your favorite lines or quote(s) from this book:
We were tied together somehow. The ebb and flow of us unable to exist without the other. The moment we'd joined lips, something happened. Magic. Fate. Souls tying a knot along the weave of time.
What inspired this book?
While Damaged Desires is a standalone HEA story, Dani and Nash first show up in another one of the Anchor Novels, and from there they ran away from me. But here are a couple of things that inspired their story.
1. Dani and Nash tease each other a lot in Forged by Sacrifice, and I knew there was something below the surface of them that needed to be explored.
2. "Boulevard of Broken Dreams" by Green Day made me want to write all Nash's words.
3. I watched a YouTube video about a flower farm and had to twine it into the story somehow.
4. "Warrior" by Demi Lovato
BTW, did you know that my author log is "where music and stories collide"? Yeah… So all my stories are definitely inspired by music.
How did you 'get to know' your main characters? Did they ever surprise you?
Nash is a Navy SEAL, and I felt like I had to get into their mindset before I could due justice to him, so I read several non-fiction/memoirs from former SEALs. The stories that made the largest impact on Nash's character were Brandon Webb's Among Heroes and The Red Circle. SOOOO GOOD! I learned so much about SEALs and just what a sacrifice it is to be one.
Dani is a fairly straight forward, just the facts kind of person, so she surprised me by really being into the meaning of colors. She has to wear certain colors depending on what's happening in her life. It was fun to go down the "color meaning" rabbit-hole with her.
Nash surprises Dani with his knowledge of flowers…but I'll leave that for the story itself.
What was your favorite scene to write?
Some of my favorite scenes to write were the ones where Dani and Nash were working out together. They are both competitive, and she definitely doesn't like it when people underestimate her.
Here's one of little taste of one of them:
We got down into a pushup position, facing each other, some kind of twisted mirror of each other. Two people who didn't give in or give up easily.

She smirked at me and said, "I feel the need to set some rules of engagement."

"This isn't an operation, Athena," I said with a full smile hitting my face. "But what did you have in mind?"

"You have to do two for every one of mine," she said.

"Only two?"

"Don't get all cocky on me now, Pretty Boy," she said, and I couldn't help my eyebrows going up at her word choice that brought us back to the last challenge we'd engaged in.

She did a pushup, and I did two. They were nothing to me. I'd been doing pushups since starting military school; they were second nature. Like taking a step or lifting my arm.

We continued to count off, and her breath got rocky fairly quickly whereas mine felt like I'd barely woken up. She made it to seventy-five before she stopped, rolling over on her back to catch her breath.

But that put her face even closer to mine. Her lips a millimeter away as I continued to do pushups. If she turned her head, our mouths would merge. It was a beautiful torture as I continued to press. Up and down. Lips close, closer, backing away. So tempting. Taunting me.

I'd stopped counting, mesmerized by her look, and I about broke apart when she put her finger in her mouth as I lowered once more. She pulled it out, moving it slowly toward me while I stared, before suddenly sticking it in my ear.

I collapsed onto the matt with a grunt of surprise and a chuckle in my chest. "Holy shit, did you just give me a Wet Willy?"

She was up off the mat, laughing, allowing the tension which scoured us, to drift away momentarily. A break in the campaign of animosity and desire. But there was no way I was letting her get away without retaliating.
What was the most difficult scene to write?
Nash loses his best friend and teammate before the book starts, but he relives it in his nightmares. Those scenes, where he's trying to recover from that, were brutally hard on my heart, especially because he feels so much responsibility for his dead friend's wife.
Here's a look at a scene with them:
The sight before me and the slamming of a door ripped me from my nightmare. I lay for a moment, hand on the warm spot where the dog had once been, and I heard her nails tapping on the kitchen floor above me along with Tristan's soft voice and the baby cooing.

My heart rate was racing at a pace unheard of for me.

The image of my friends, my brothers, blown into parts I'd had to haul on a tarp back to our evac location. The pieces I'd picked up, covering myself in their blood even more than my own.

I pushed the heels of my palms into my eyes, wishing it had just been a nightmare instead of a reality. I ran fingers along the scar from my neck, along my collarbone, and out to the end of my shoulder. It had torn into some of my tattoos. They were now twisted and deformed, but they would remain that way. I would never have them fixed. They were a permanent reminder.

I got to my feet, forced myself to head upstairs to the bathroom, before joining the females in the kitchen. Hannah was in her high chair, shoving pieces of pancake into her mouth. She saw me and smiled. "NaNaNaNa."

I bent and kissed the top of her head. "Morning, Bo Peep!"

She offered me her pancake, and it was a moment of déjà vu from her offering me her noodles before they'd taken off for New York.

Tristan turned, took me in with a scowl, and then went back to washing the dishes.

After the nightmare, this image made my heart topple over with anguish because Darren wasn't here to see it. He couldn't come into the room and kiss Hannah and then his wife. I was full of anger and sadness at having had to pick up the pieces of my best friend so there would be something to bury.

Mac's words from the day before came crashing into my head. Did you ever consider that having you there only makes it harder for her?
Would you say this book showcases your writing style or is it a departure for you?
This book is very much in the lane of my other books. High emotion, not just angst but happiness, joy, love, and loss all wrapped together. But, it also is a departure because I'm more of a slow burn writer, and Dani and Nash sort of jumped the gun in that regard.
What do you want people to take away from reading this book?
If "where music and stories collide" wasn't my author logo, "live life resiliently" would be. All my books are about how people overcome the challenges in their lives with grace, strength, and resilience, and how love sees them through. So, when people are done with my stories, I want them to have a blurry smile of happy tears and a feeling that there is hope out there for everyone. That we can all get through this wild ride called life together, with a little bit of love and kindness to help us out.
What are you currently working on? What other releases do you have planned?
I have two more stories in the works right now. Releasing in December is MY LIFE AS A HOLIDAY ALBUM. It's a collection of small-town, short stories. Here's the short book blurb: This holiday, all the children from the original cast of the album series come home with secrets that are sure to send their parents and their families into a frenzy. Will they be able to keep them hidden, or will they be exposed with a bang that isn't at all the New Year's Eve fireworks that are planned?
That book is pretty much done and with my editor, but what I'm really working on is my country-rock star romance, BRANDED BY A SONG. In Damaged Desires, Dani goes to work for the musician, Brady O'Neil, and Branded by a Song is his happily ever after story. He's sooooo swoony.
Here's a first-ever excerpt from that book:
I pulled Cari's hand into mine and tugged her from the booth. She hesitated only until she saw William drag his eyes down to where our bodies were joined. Then she curled her fingers over mine. When I looked down, I was surprised to see they weren't shooting off sparks of cartoon-like light because that's how it felt with our hands fitted together. Like the Fourth of July had come early. Like sparklers going off between us. Burning and singing and yet filling me with an unknown effervescence.
Cari shifted so that she was leading me onto the floor instead of the other way around. The song was moody and slow, the best kind of getting-to-know-you song. The ones that spoke of illicit kisses and hiding in dark corners to share a love that was burning through you.
I pulled her up close, and she wrapped her hands around my neck.
The smell of her hit me again, and I realized that mixed in with the music store scents, she also smelled like chocolate. Not the overt, sugary sweetness of milk chocolate but the bittersweet taste that hit the corners of your mouth with a tang. She smelled like heaven walking.
In the wrap dress she had on, I could feel her entire shape. The slope of her waist. The small but fleshy curves tantalizing me with thoughts of gripping them with my fingertips. I wanted to run my hands over every piece of her just to see if it all felt the same. Like a body that was loved instead of tortured. A body that was cherished.
Thanks for blogging at HJ!
Giveaway: Two lucky winners will each get:A $10 Amazon Gift Card, an eBook copy of Damaged Desires, and author swag shipped to your mailing address.

Note: Int'l are okay if you can redeem gift cards from Amazon US.
To enter Giveaway: Please complete the Rafflecopter form and Post a comment to this Q:

All my books are inspired by music. Seriously, music and me? We're a thing. If I didn't have music, I probably wouldn't have stories pouring out of me. So tell me, what's one song that you cannot live without?
Excerpt from Damaged Desires:
Remember when I said there is a "thing" that happens that turns Dani and Nash from friends to enemies? Well, here's the start of it…
I lifted the glass, tossing back the contents, knowing the sooner it was gone, the sooner I'd get my senses back. The sooner I could stop letting my dick drive my brain. I inhaled just as she said, "Strip poker it is, then."

And I nearly died coughing.

She smiled the wide smile she and all her siblings had been blessed with from their Italian heritage, but on Dani, it looked like a rainbow. Color. Light. Something you never wanted to forget.

"You okay there?" she asked, rubbing her finger along the table. She was bluffing. My eyes lingered on the finger before going back to her face.

"Challenge accepted," I said, knowing she'd back down.

She glanced at her finger on the table and then back to me. "Goddamnit," she swore as she realized the tell I'd picked up on.

She stood, went to the door, and came back with a pair of flip-flops she put on her feet as she sat down. If she was drunk, she was holding it well; there'd hardly been a sway to her body as she'd done it.

"Your deal, Pretty Boy."

I laughed. "Pretty Boy?"

She shrugged.

"You cheated. You put on shoes," I said. "As you were so quick to point out, you're the better player. I'm the one who should get extra clothes."

"I have on five items, including the flip-flops. You have on eight unless you're wearing your boots without socks," she retorted, chin raised.

I took her in, counting items as I went. Bra. Tank top. Flip-flops. Yoga pants…shit. I swallowed hard. That meant there was nothing under those yoga pants. Just parts of her body I wanted to touch with my mouth and my tongue. Places I was sure I could touch and make her gasp my name in a different way. Pretty Boy. Otter. Whatever the hell she wanted to scream.

Just thinking those thoughts had me sobering up. We needed to stop. We were playing with a fire neither of us could afford. One that would likely end with one or both of us burnt to a crisp.

I picked up my sunglasses I'd left on the table earlier and put them on.

"Now I have nine," I said. I wouldn't let either of us get completely naked. We'd get down to the swimsuit level of nudity, and then I'd call it off. Check and mate.

She smirked and took the cards as I dealt them out.

I lost five hands to her two, because let's face it, the thought of Dani naked was more of a distraction than almost any man could withstand. I lost my glasses, both boots, and both socks. She lost the flip-flops.

She hadn't realized her eyebrow tell, and when I folded, she smirked. "I won. Take something off."

"That doesn't count. I folded."

"I won. That means you lost. You have to lose an item of clothing," she said, as she finished the last glass of whiskey.

"You didn't set those parameters before we began."

"This isn't a mission. This is strip poker. Everyone knows the rules," she said as she shuffled the cards. She was back to using two hands instead of the one-handed shuffle she'd done earlier.

"I haven't played a lot of strip poker," I told her.

Her mouth dropped. "Wait, like, not a lot or never?"

I shrugged.

"Oh my God, you're a virgin."

I snorted. "Not hardly."

She laughed, the sound running through my veins stronger than the whiskey. "Not like that, Pretty Boy. A strip-poker virgin. I should have put on another ten items. Virgins always have beginner's luck."

She winked at me, and it went straight to my balls. Jesus. If I won, she'd be naked, and I knew for a fucking fact, a naked Dani would be my undoing. I'd never be able to resist her. Mac would kill me. Tristan would hate me even more.

I won the next hand, and she lost her tank top. She was down to two things, and my palms went sweaty in a way they never did on a mission as I took in the tall, dark-haired beauty in front of me. She was like no one I'd ever been with before, and I'd had my fair share of women. Like many of my teammates, we had a hard time settling down.

Many SEALs didn't tie the knot until they retired, because they didn't want to put someone they loved through exactly what Tristan had gone through—was going through. I was never going to retire, so there was never going to be a forever after for me. If I'd had any doubts, my limited ability to hold on to a relationship with Angie and Tristan's sad face had erased them.

I lost the next round. Too many thoughts and not enough concentration. My belt fell to the ground. When I lost the next round also, I pulled my T-shirt over my head, and her eyes lingered on my scar and then traveled down my chest as if she was memorizing every tattoo.

"We should stop," I said as my head cleared more, leaving the alcohol behind us. I glanced at the clock. It was almost midnight. We'd been playing for hours.

"Bawk. Bawk. Bawk," she said as she dealt out the cards again. "Thought you said SEALs never quit."

The dare in her voice, the push on my button that was raw from having my buddies, my brothers, walk away, made me pick up the cards she handed me.

I took two, and she took one. She dealt the flop. And even if we'd had something to ante with, neither of us would have. She dealt the turn, and there was an expression on her face I wasn't used to. Something she was debating inside.

The river card came, and I had a pair of queens. Not anything to get overly excited about, but when I turned them over, she sighed dramatically.

"Well, damn," she said.

Her eyes came up to my face as her arms went behind her back, and I knew I should stop her. I should be a gentleman and just let her keep the rest of her clothes on, but I couldn't. I was mesmerized by the motion as she slowly undid the clasp and let the bra fall off.
Excerpt. © Reprinted by permission. All rights reserved.
Book Info:
"Challenge accepted!" were the last words she expected him to utter, and now it's a race to see who will back down first.
Dani Whittaker has turned in her Washington D.C. insider badge, leaving behind the backstabbing ways and seedy politicians. When a friendly favor ends with the one man she can't have making her body sing in ways she hates to adore, D.C. isn't the only thing she needs to escape.
Navy SEAL, Nash Wellesley, is all about honoring a promise to his dead brother, so accepting a dare from the long-legged force of nature tempting him isn't in the cards. Not if he wants to keep his only remaining friend and stick to the code he grew up on.
But retreat is impossible after Dani's new job puts her in the headlights of a fanatic, and Nash is called upon to protect her.
When the chase ends, will they be left shattered or will they emerge from the ashes together?
Author's Note: This broody, honor-bound SEAL and confident, daring heroine just might make you laugh, tear your heart out, and slowly combust. Are you ready for it?
From award-winning author, LJ Evans, comes a standalone, military romance about the triumphant healing power of love inspired by Green Day's "Boulevard of Broken Dreams."
*Contains nongraphic assault flashbacks not involving the hero.
Don't miss out on GUARDED DREAMS, FORGED BY SACRIFICE, and AVENGED BY LOVE the first three standalone Anchor novels.
Book Links: Amazon |
Meet the Author:
Award winning author, LJ Evans, lives in the California Central Valley with her husband, daughter, and the terrors called cats. She's been writing, almost as a compulsion, since she was a little girl and will often pull the car over to write when a song lyric strikes her. A former first grade teacher, she now spends her days reading and writing, as well as binge-watching original shows like The Crown, A Discovery of Witches, Veronica Mars, and Stranger Things.
If you ask her the one thing she won't do, it's pretty much anything that involves dirt—sports, gardening, or otherwise. But she loves to write about all of those things, and her first published heroine was pretty much involved with dirt on a daily basis, which is exactly why LJ loves fiction novels—the characters can be everything you're not and still make their way into your heart.
Website | Facebook | Twitter | Instagram | GoodReads |