Today it is my pleasure to Welcome author
Kristen Proby
to HJ!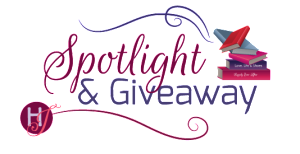 Hi Kristen and welcome to HJ! We're so excited to chat with you about your new release, Dance With Me!
To start off, can you please tell us a little bit about this book?: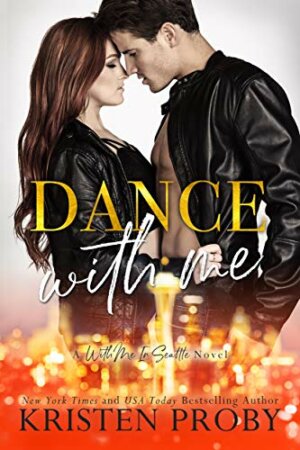 Sure! Dance With Me is the latest title in my With Me In Seattle series. It features Starla, an international pop star, and Levi, a police detective. They've met before through mutual friends, and the chemistry is off the dang charts!

Please share your favorite lines or quote(s) from this book:
"I can protect you better with my eyes closed than that idiot."
What inspired this book?
Starla's been in my head for about five years, and her character was inspired by P!nk, who is one of my very favorite artists.
How did you 'get to know' your main characters? Did they ever surprise you?
My characters always surprise me! One thing I love about this job is every day is different. I never know what they'll do next.
What was your favorite scene to write?
There were many great scenes in this book. One of my favorites is girl's night out:
"Orgasms!" Natalie exclaims, her glass in the air. "That's what I'm talkin' about."

"You've had exactly one drink," Jules says to her. "How are you already slurring your words?"

"I don't drink much these days. I have a hundred kids now."

"Trust me, I know. I was there when you had them. I'm sick of looking at your vajayjay," Jules says. "Stop making me look at it."

"I'm done having kids," Nat says. "No more vajayjay."

"Thank the baby Jesus," Jules replies. "Nate thinks he wants more, but I can't make another one stick, so we're done."

"What do you mean?" I ask her.

"He wants more kids."

"No." I giggle, enjoying these women very much. "About the making it stick."

"I've had a couple miscarriages," Jules says, the smile slipping from her face. "And I don't want to do that anymore. It's sad. We have Stella, and she's perfect and wonderful, and it's okay for her to be an only child."

"She's not," Nat reminds her. "We have billions of kids in this family. She's not growing up alone."

"Exactly." Jules drains the last of her drink. "And Nate's come around. He really didn't want me to come out tonight. He totally pouted."

She lowers her brows, tucks in her chin, and starts speaking in a low voice, mimicking her husband.

"Julianne, if you think you're going out tonight, you can think again. I'll tie you to my bed."

She keeps talking, making us all laugh so hard, I'm pretty sure I pee my pants a little.

"I will spank your ass, Julianne."

A tall figure walks through the club and stands behind Jules. We're all snickering, and I know someone should tell her, but it's so damn funny.

"If you don't do what I say, I'll bend you over this counter and show you who's boss."

"You'd better be talking about me, Julianne."

Her eyes widen. She stares at me across the table.

"He's behind me, isn't he?"

"Yes, he is," Nate replies.
Excerpt. © Reprinted by permission. All rights reserved.

What do you want people to take away from reading this book?
I would say this book is in line with the rest of the Seattle series, and that fans of this universe will love Starla and Levi.
What are you currently working on? What other releases do you have planned?
I'm currently working on a co-written novel with K.L. Grayson, which will release in August, called Already Gone. I also have the latest in my Romancing Manhattan series, All It Takes, releasing on July 30th!
Thanks for blogging at HJ!
Giveaway:

Signed Paperback – Dance With Me (With Me In Seattle Book 12) by Kristen Proby.
To enter Giveaway: Please complete the Rafflecopter form and

Leave a comment with your thoughts on the book…
Book Info:
Starla. Just Starla.
She doesn't have a last name, and she doesn't need one. Not with that many
Grammys on her mantel. Everyone knows her kick-ass, no-holds-barred style of singing,
dancing, and living.
No one knows that America's Sweetheart is still living with the wreckage of four
years ago, when her world was torn apart. Losing her fiancé was devastating, but she's
channeled all of that into her music. Closing off her heart opened a hundred new doors.
Officer Levi Crawford, Seattle PD.
For almost twenty years, Levi has been consumed by the law. He eats, sleeps, and
breathes work. Not just because he's a workaholic, but because he loves it. Sure, he
doesn't have time for a woman and barely sees the rest of his family, but it's a trade he's
always been happy to make.
Until Starla.
Two lonely hearts could learn to beat again, if they're willing to dance together.
Book Links: Amazon | B&N | iTunes | Kobo |


Meet the Author: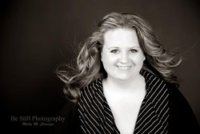 Kristen was born and raised in a small resort town in her beloved Montana. In her mid-twenties, she decided to stretch her wings and move to the Pacific Northwest, where she made her home for more than a dozen years.
During that time, Kristen wrote many romance novels and joined organizations such as RWA and other small writing groups. She spent countless hours in workshops and more mornings than she can count up before the dawn so she could write before going to work. She submitted many manuscripts to agents and editors alike but was always told no. In the summer of 2012, the self-publishing scene was new and thriving, and Kristen had one goal: to publish just one book. It was something she longed to cross off of her bucket list.
Not only did she publish one book, she's since published close to thirty titles, many of which have hit the USA Today, New York Times and Wall Street Journal Bestsellers lists. She continues to self publish, best known for her With Me In Seattle and Boudreaux series and is also proud to work with William Morrow, a division of HarperCollins, with the Fusion Series.
Kristen and her husband, John, make their home in her hometown of Whitefish, Montana with their two pugs and two cats.
Website | Facebook | Twitter | Instagram | GoodReads |