Today it is my pleasure to Welcome author
Rebecca Brooks
to HJ!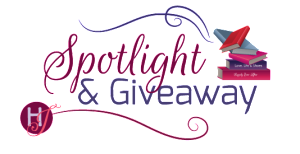 Hi Rebecca and welcome to HJ! We're so excited to chat with you about your new release, Wrong Bed, Right Girl!

Hi HJ! *waves*

Please summarize the book for the readers here: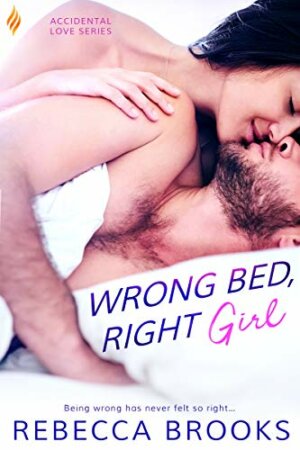 A ballet dancer and a gruff, sexy DEA Agent wind up forced to live together after a wrong bed mixup turns their wolds upside-down. But they don't end up sleeping in separate beds for long!

Please share your favorite line(s) or quote from this book:
"You pretend to be this big, old a**hole. But I know the truth about you."
"I'm a big, young a**hole?"
Her grin got even wider. "You're nice."
I love these lines because they say so much about Reed and Talia! Talia sees right through Reed's gruff exterior to the sweetheart he is inside. He's trying to protect himself, but there's no running away from love.

Please share a few Fun facts about this book…
I took ballet lesson from age five until high school, and then picked up some dancing again in college
As part of my research for the book, I got in touch with my childhood ballet teacher (who's still my mom's ballet teacher now!)
Initially I wanted Reed to arrest Talia when they first meet. But then I decided there may be such a thing as too early to bust out the handcuffs and decided to save them for later (wink wink)
Reed is the first "strong, silent type" hero I've written. I know he won't be the last!
What first attracts your Hero to the Heroine and vice versa?
When they meet, Talia is half naked, brandishing a book at Reed, and threatening physical harm to his manhood. Against all his better judgement, he's impressed that she pushes back at him and doesn't cower!
Talia knows she should be freaked out when Reed literally falls into her bed in the middle of the night. But his tattoos, his biceps, and the sharp, attentive look in his eyes has her completely intrigued and wanting to know more.
Did any scene have you blushing, crying or laughing while writing it? And Why?
Talia and Reed's meet-cute is more of a meet-disaster and had me cringe-laughing the whole time I was writing! Talia is subletting another dancer's apartment, only it turns out that dancer is a key informant in one of Reed's cases. He goes over to the apartment in the middle of the night, looking for the missing informant. When he trips and falls into the bed in the dark, he's not expecting a stranger in bed…
Something thrashed wildly underneath him, a long, twisty octopus with a whole lot of limbs, making a startled, throaty yelp. He let out a roar of surprise.
"Jesus dammit m*ther*cking hell!" came a shriek, and Reed's heart seized.
That voice did NOT belong to his quiet, polite informant.
He froze, but the voice kept going.
"Don't you dare move or I'll stab you in the nuts!"
Readers should read this book….
if they like their HEAs with lots of heat and humor!
What are you currently working on? What other releases do you have in the works?
Wrong Bed, Right Girl is the second book in the Accidental Love series. Wrong Bed, Right Roommate (Book 1) is available now. Wrong Bed, Right Man (Book 3) and Wrong Bed, Right Brother (Book 4) will be out later this year. All of the books are standalones and can be read in any order, and they all have HEAs. All these wrong bed mix-ups have been keeping me busy—lucky me!

Thanks for blogging at HJ!
Giveaway:

An e-copy of Wrong Bed, Right Roommate
To enter Giveaway: Please complete the Rafflecopter form and Post a comment to this Q:

What kind of man in uniform do you like to read about the most?
Excerpt from Wrong Bed, Right Girl:
She went into the kitchen and fumbled around, looking for coffee filters, trying not to think about Reed's sleepy eyes, his yawn, his hulking form as he inhaled so deeply his pecs stretched the cotton of his T-shirt as the sweatpants dropped low on his hips.
So she'd spent the night and was now making him coffee.
And eggs, because, dammit, she was hungry and she didn't have a lot of time to eat before rehearsal. What he was or wasn't wearing—what she had or hadn't seen—had nothing to do with it.
She'd thought she was doing fine. It was just eggs. How hard could it be? She'd seen Jessie make them a thousand times before. Jessie joked about her needing a fire extinguisher, but it wasn't like she couldn't do anything.
The next thing she knew, there was a very, very loud beeping noise and a very, very bad smell.
Reed barged out of his bedroom, his pants unzipped and half off his hips, his shirt unbuttoned. He was shouting, the smoke alarm was beeping, and what had once been in the pan was now…black.
*But cool, brain. Thanks for noticing Reed's abs while l set the place on fire.*
Moving impossibly fast, he turned off the gas, pushed the pan off the burner, turned on the microwave vent above the stove, and reached up to disable the alarm.
Then, and only then, did his hands go to his crotch so he could zip up his pants.
He unleashed a torrent of cursing so impressive, she kind of wanted to applaud.
"I'm so sorry," she said, hoping he'd know she meant it. "I turned around for one second to put the toast in, and it all…" She mimed a bomb going off in her hands.
She should've stuck with cereal, which probably would have made a mess anyway. At least the bread wasn't—
The toast popped up. Huh, looked like his toaster was mighty speedy, too.
"My God." He stared at the burnt toast and the smoke rising up. "You should figure out how to monetize this. It's a talent."
"I'm sorry," she said again, feeling really, really bad.
He opened his mouth and she braced herself for what was coming. But instead he seemed to stop himself and sighed.
"Don't worry about it. It's just eggs. And toast." He paused, eyeing her uncertainly. "And maybe my sanity."
"I told you, I can get out of here."
"Don't be silly. I should be thanking you."
"What the hell for?"
"At least now I'm definitely awake."
Excerpt. © Reprinted by permission. All rights reserved.


Book Info:
Falling head-first into the wrong woman's bed was not how Reed Bishop's night was supposed to go. Now a gorgeous, half-naked ballet dancer was threatening his manhood…with a book. He can't blame her.
It wasn't how it seemed—he was just doing his job, tracking down his lead informant, who, unfortunately, took off, leaving him to figure out what to do with her friend. Staying in her apartment was no longer safe.
And that's how he got himself into this mess.
Now she's sleeping in his bed while he tosses and turns on the couch. There are pink tights in his bathroom. Pointe shoes next to his boots. He swears he won't touch her like that…but he can't ignore his fantasies.
As a tattooed, muscled DEA Agent, Reed's seen some things. Drug dealers, murderers… He can't let Talia get close. Even though she's made it clear they're both fighting the same hunger. And he definitely can't use his handcuffs on her…no matter how much she begs.
Book Links: Book Links: Amazon | B&N | iTunes | kobo | Google |


Meet the Author: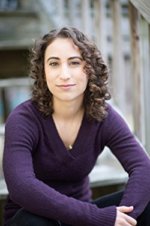 Rebecca Brooks lives in New York City in an apartment filled with books. She received a PhD in English but decided it was more fun to write books than to write about them. She has backpacked alone through India and Brazil, traveled by cargo boat down the Amazon River, climbed Mt. Kilimanjaro, explored ice caves in Peru, trekked to the source of the Ganges, and sunbathed in Burma, but she always likes coming home to a cold beer and her hot husband in the Bronx.
Website | Facebook | Twitter | Instagram | GoodReads |