Today it is my pleasure to Welcome author
Kendall Ryan
to HJ!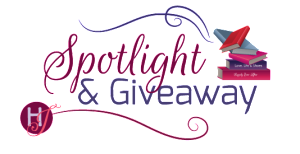 Hi Kendall and welcome to HJ! We're so excited to chat with you about your new release, Dear Jane!
Please summarize the book for the readers here: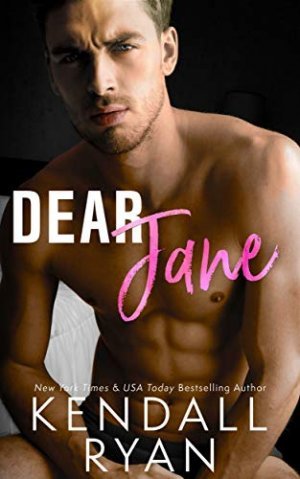 Dear Jane is a second chance romance about a star quarterback and the manager of the team he just got transferred to. He broke her heart ten years ago.

Please share the opening lines of this book:
Nine times out of ten, when I tell people I work for a professional football team, they try to call my bluff. Usually, they make me repeat myself—"Come again?"—like they misheard me and I'm actually a manicurist or a dog sitter or something. Sometimes, they'll quiz me on players' jersey numbers or specific game plays, all of which I can answer without batting an eye.
Please share a few Fun facts about this book…
Dear Jane is a sports romance, my very first sports romance and I had so much fun writing it!
Weston has to do a lot of groveling to win her back
It's book 1 in a two book series of connected standalones. Book 2 is titled Finding Alexei
Please tell us a little about the characters in your book. As you wrote your protagonist was there anything about them that surprised you?
Jane is the assistant manager to a professional football team and worked hard to get to where she is. Weston is a star quarterback that just got traded to her team, but they dated each other 10 years before. They shared a lot of first times together, and watching them wade through all their memories and history was really fun!
If your book was optioned for a movie, what scene would you use for the audition of the main characters and why?
I would use the scene from their apple orchard date where Jane and Weston are arguing about where the sweetest apples come from (top or bottom), but I don't really know who I'd audition.
Snippet:
Wes gives me an oh, really? look and immediately sets out to prove his point. He surveys the nearby trees until he spots an especially tall one and grabs a bright red apple from the highest branch. He shrugs his eyebrows at me as he chomps down on the apple, making half of it disappear in just one bite.
"Mmm, try this." He holds what's left of the apple in front of my mouth so I can take a bite.
I do, my eyes on his as I bite down. I can't deny that he's right. It's so juicy, the perfect amount of sweet.
A dribble of juice escapes from the corner of my mouth, and Wes takes it as an opportunity. He cups my chin in his hand and leans down, kissing the skin where the apple juice trailed out, playfully lapping it up.
Holy fuck. So much for putting my sex drive in the back seat.
"Yum. Tastes good." He licks his lips and gives me a squinty smile. Somehow, I don't think he's talking about the fruit.
What do you want people to take away from reading this book?
That second chances are possible.
What are you currently working on? What other releases do you have planned?
I am currently working on my 2019 schedule as Dear Jane is my last full length release for 2018. First up for 2019 will be Finding Alexei, another sports romance, that comes out January 7th. Then I have Boyfriend for Hire in March.

Thanks for blogging at HJ!
Giveaway:

One ebook copy of Dear Jane by Kendall Ryan
To enter Giveaway: Please complete the Rafflecopter form and Post a comment to this Q:

Do you read sports romance? What's your favorite sport to read about?
Excerpt from Dear Jane:
Jane
It's ten thirty and I'm about ready to call it a night when there's a knock on my door.
Did I order room service and forget? I kind of hope so. I wouldn't say no to a late-night snack, even if I am halfway through brushing my teeth. I spit toothpaste foam into the sink, turn off the faucet, and wipe my mouth with the back of my hand.
"Who is it?"
"It's me," a male voice says.
My heart leaps in my chest. Wes. He's cutting it close to curfew, and I'm not exactly looking like a beauty queen in my pajama shorts and oversized Hawks shirt, but the thought of seeing him sends a tingle of excitement up my spine.
When I open the door, I'm reassured to see that Wes is rocking his PJs too—baggy black sweatpants hang off his lean hips, and his round biceps bulge out of the fitted sleeves of a Hawks tee, a match to the one I've got on. It's part of the standard swag bag all new players and Hawks employees get. His is still new compared to mine, which is so faded you can hardly make out the team logo anymore.
"Nice shirt," I say.
"You too. Can I come in?"
I frown, trying to read the expression on his face. "What's going on? Pregame jitters?"
Wes shoves his hands into his sweatpants pockets and looks down at his socks. "Something like that."
My gaze darts up and down the hallway. No coaches or other players are in sight, so I guess there's no harm in letting him in for a bit. I open the door the rest of the way, motioning him in as I head to the bathroom to finish brushing my teeth.
I study my reflection as I swish mouthwash between my cheeks. Messy bun, no makeup, the last freckles of summer sprinkled over my nose and cheeks. It's a far cry from the perfectly tousled waves and full face of makeup I had on for our bowling date. Still, despite my escalated heart rate, the girl in the mirror looks calm and collected, not at all like there's a professional football player lounging on her bed. Let's hope Wes is fooled too.
Excerpt. © Reprinted by permission. All rights reserved.
Book Info:
He's a cocky pro athlete at the top of his game. But all he wants is another shot with the girl who got away.
I broke her heart ten years ago and left town.
She hates me, and rightly so. It doesn't matter that the rest of the country loves me, that I'm a starting quarterback with a multimillion-dollar contract. Because when I look in the mirror, all I see is a failure who was too young—and too afraid—to fight for what I wanted.
But I'm not that guy anymore, and all I need is one shot to convince her.
***
He has no idea what happened after he left. And now I'm supposed to work alongside him like we don't have this huge, messy history?
But I'm older now, wiser, and I won't let anything stand in my way of doing a good job for this league. Not even one overpaid, arrogant player who thinks we're going to kiss and make up.
News flash, buddy: I am over you.
Book Links: Amazon | B&N | iTunes | Kobo |


Meet the Author: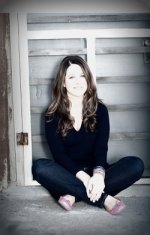 Kendall Ryan writes unputdownable romance. Her books have been featured on the New York Times, USA TODAY and Wall Street Journals bestseller lists a combined total of seventy times. She resides in Dallas with her sweet alpha male husband and two adorable sons.
Website | Facebook | Twitter | Instagram | GoodReads |