Today it is my pleasure to Welcome author
J. Kenner
to HJ!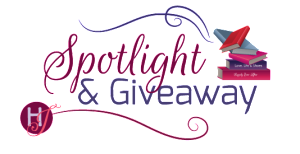 Hi Julie and welcome to HJ! We're so excited to chat with you about your new release, Destroyed With You!

I'm so happy to be here!

Please summarize the book for the readers here: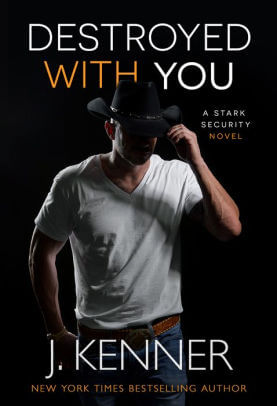 Sexy Stark Security agent Winston Starr is a broken man. Years ago, his wife was killed by a car bomb because of him–a punishment from the bad guys on whom he was closing in. He's carried the guilt and loss all that time.
But now Linda is back. Alive and well, and the only thing stronger than Winston's rage, is the intensity of the attraction he still feels for the woman who betrayed him.

Please share the opening lines of this book:
"And he really didn't tell you anything?" Emma leaned against Old Blue, Winston Starr's ancient Ford pickup.
He was Colonel Anderson Seagrave of the Special Operations Command, an elite intelligence branch of the National Security Council known colloquially as the SOC. Seagrave's call had interrupted Winston while he was celebrating with his friends at Emma's sister's engagement party.
"All he said was that we needed to meet," Winston told her.
Please share a few Fun facts about this book…
Part of this book takes place in one of my favorite towns in the Texas Hill Country — Llano, Texas.
Noah Carter, the hero from the Stark World book, Wicked Torture, plays a significant part.
The Fix On Sixth, the bar in my Man of the Month series makes an appearance.
I love the movie Mr. & Mrs. Smith, and took some inspiration from that!
Please tell us a little about the characters in your book. As you wrote your protagonist was there anything about them that surprised you?
Winston is a former intelligence agent now working for Stark Security — he's sexy, controlling former West Texas sheriff who was destroyed when his wife was killed. Linda has secrets of her own, not the least of which is that she's not really dead…
My characters always surprise me when I write! That's part of the fun!
If your book was optioned for a movie, what scene would you use for the audition of the main characters and why?
Probably a scene soon after Winston discovers (at least part of) the truth:
"Goddammit, Winston, let me up."
"Sure thing. I'll get right on that."
There's sarcasm in his voice, but when he comes and stands right by me and starts to fiddle with the belt, I think maybe he really is going to free me. Then I hear the distinctive zzzzzp and realize that, no. All he's done is tie me down even tighter with cable ties.
He steps back, the belt now in his hand. "There you go."
"You son of a bitch."
He grins. "Pretty much."
I make a frustrated growling noise as I tug against the headboard, but to no effect. All I manage to do is make my wrists sore. But what the hell, right? I deserve the pain. I completely misjudged the situation, and all because being around this man has thrown me completely off my game.
I yank at the bonds again. "Let me go, damn you. What do you think you're doing?"
"You should have done your homework better, sugar. You should have been more interested in what became of the man who was your husband."
"Is my husband," I say. "I'm alive, aren't I?"
I see the comprehension on his face as he realizes the impact of my still walking this earth. But he doesn't smile. There's absolutely no hint on his gorgeous, rugged face, that still being tied to me could possibly be a good thing.
Fuck.
"I'm not too sure about that," he says. "I don't think you are my Linda anymore. After all, Linda Starr is legally dead. I know, because I'm the one they handed the death certificate to."
My heart twists painfully in my chest. "Winston, I—"
"Doesn't much matter, though, does it." His eyes narrow from where he stands above me beside the bed. "After all, you're not my Linda. You're Michelle Moon, and God knows, I've never met her."
What do you want people to take away from reading this book?
With all my books, I want to give readers a chance to escape to someplace where there is a guaranteed HEA. Destroyed is no exception, but I also want readers to experience that thrill of not only a second chance romance, but the certainty that love can survive even when it seems like there is no way through the forest.
What are you currently working on? What other releases do you have planned?
Next up after Destroyed With You is My Beautiful Sin, the second book in my Fallen Saint series! I can't wait! And I'm also working on the next two Stark Security stories — Memories of You (a 1001 Dark Nights novella) and Ravaged With You!

Thanks for blogging at HJ!
Giveaway:

A digitally signed print copy of Destroyed With You by J. Kenner! US only, please.
To enter Giveaway: Please complete the Rafflecopter form and Post a comment to this Q:

What's your favorite romance trope?
Excerpt from Destroyed With You:
I love this flashback scene!
Almost six years before…

The single towel is barely enough to cover me, but I hold the edges together with one hand between my breasts as I meet his eyes. Not two seconds ago I'd stepped out of my bathroom, still damp from the shower, because I'd left my new deodorant and toothbrush in the grocery bag on the coffee table. What I found instead was Sheriff Winston Starr.
I keep my chin up, determined not to be flustered even though my heart is fluttering like a butterfly's wings, and not just because he's so damn good-looking with that muscular body, rugged face, and kind eyes that crinkle when he smiles.
No, the bigger reason for my nerves is that I have secrets. And if this small town Sheriff has found them out … well, my bosses aren't going to like that.
I clear my throat, realizing that neither one of us has spoken. "Do you want to tell me what you're doing in my apartment?"
He takes off his hat as he glances down at the floor. When he lifts his head, the apology is right there in his eyes. "Linda, I'm sorry." He gestures behind him. "I knocked. The door swung open."
"Oh." Dammit. I draw a breath and offer him a small smile. "I've called the landlord twice. I should have just fixed it myself, but I haven't had the time." I shrug. "New job. New town." Busy secret life…
"I can take care of that for you."
"Oh." The flutter in my chest starts up again, underscored by a nice, warm glow. "You don't have to do that."
"I want to." He slides his hands into the pockets of his light brown slacks that pair with the uniform shirt, decorated with his badge and other symbols of his office.
"Well, I won't turn down the help. Thanks." When he returns my smile, I feel lit from within. Light and fresh and new. I realize I'm smiling like an idiot. I always seem to be smiling around this man. An unexpected reality that makes my job both easier and harder.
I've only been in town for two weeks. I lived here for a year in high school when my dad was dragging me all over the country as he scrambled to find work. He'd died here, too, when there'd been a blowout at the rig. I'd stayed at a friend's house for the rest of the year, then moved to Wisconsin when my aunt came to claim me.
I ran away six months after that, got my GED, made my own way[ I've only been in town for two weeks. I lived here for a year in high school when my dad was dragging me all over the country as he scrambled to find work. He'd died here, too, when there'd been a blowout at the rig. I'd stayed at a friend's house for the rest of the year, then moved to Wisconsin when my aunt came to claim me.
I ran away six months after that, got my GED, made my own way].
But now here I am back again. The fact that my daddy [ Later tell Emma this story and what happened to her mom and how she got into espionage]had died in that blow-out helped me land the job in the mayor's office. That, and the fact that my real bosses pulled a few strings behind the scenes.
My cover job is easy enough. Mostly I file, answer the phones, and fetch coffee for the folks higher up the ladder, which includes pretty much everyone.
I'd been carrying a tray with four coffees from the cafeteria back to the mayor's chambers when I saw Winston for the first time just four short days ago. Hades is small enough that the city and county offices share a building, and he was walking into the cafeteria as I was walking out.
He'd taken the tray from me without a word, then fallen in step beside me. Any other man, and I would have icily berated him for being a condescending, presumptive prick. With Winston, I floated along as we made small talk that didn't seem small at all.
When we paused outside the mayor's office, he said, "I'm glad I was right."
I frowned. "About what?"
"You know," he said, then gave me back my tray before tapping the brim of his hat and walking away.
I watched him go, my pulse beating in my throat. Yeah. I knew.
For the next few days, our eyes would meet whenever we crossed paths. Once, he walked me to my car, and when our hands brushed casually, I felt the shock of it so intensely that I'd actually gasped out loud, my skin burning from a full-body blush. And I'm not a woman who blushes.
But we haven't really talked yet. Haven't shared a meal. Hell, we haven't even shared coffee. And yet here he is in my living room, and as much as I want to fight my own reaction, it feels as if he belongs here.
There's a pull between us. Something physicists might never understand but which nonetheless exists. The kind of chemical reaction that had me coming home after work and stripping off my clothes, then sliding into bed and foregoing dinner for the pleasure of my fantasies. The kind of obsession that had my mind wandering during my pre-dawn meetings when, honestly, I should have been paying more attention.
Now, standing in front of me in my living room, he clears his throat. "I know I shouldn't have come in. But with the door open like that…"
"You thought I had an intruder?"
The corner of his mouth lifts in a slow grin. "Crossed my mind. Hades might be a safe little town, but you still need to be careful."
I almost laugh. In a lot of ways, he's an innocent. Especially about this town. He sees only the cute little houses and the charming Main Street. A far as he's concerned, the only problems are a few drunk and disorderlies or teenagers stealing candy and DVDs. He might be the sheriff, but Hades' rot is so deep he doesn't even see it.
One day, though, it will bubble to the top. There'll be an assault case or a body discovered far out in the county. He'll get sucked in. Start looking. And once he opens his eyes, he'll see me standing right in front of him.
That reality wrenches at my heart, especially since I know what I need to do now. I should thank him for checking the door, then ask him to leave. But I don't. Instead, I say, "There's no intruder here. Nobody but you."
He chuckles, obviously hearing the flirtatious tone in my voice. Then he takes another step closer. "I should have left," he says, "but I heard the shower. So I stayed."
"Oh." I lick my lips, feeling young and innocent. I'm twenty-five, and haven't felt young since my mother walked out. I was five then. And I'm damn sure not innocent. "Why?"
His head tilts to the side, his eyes never leaving mine, and I feel the heat of his gaze all the way down to my bare toes. "You know," he says, and my nipples harden and my sex throbs with longing.
My breath catches in my throat as he takes one more step forward.
"This isn't normal." My voice sound far away.
"No," he says, "it's not. Nothing's been normal since the first moment I saw you." He meets my eyes, and I see a future there, the kind of future I never thought I could have. That I never will. It's like looking into pain, because I know how this will end.
And yet I can't look away.
"Do you want me to go?"
"No." I meet his eyes, then drop the towel. "I want you to stay."
Excerpt. © Reprinted by permission. All rights reserved.


Book Info:
Former sheriff Winston Starr doesn't think about the past. That dark day when he lost the sweet, innocent woman he'd loved, dead because of his mistake in a mission that had gone horribly wrong.
Now an operative with Stark Security, he's left Texas behind, focusing only on his work and closing his heart to love even as his soul screams for revenge against the scum that killed his Linda. When old friends reveal new evidence, Winston learns that not only is Linda alive, she faked her death in the ultimate betrayal.
But things are not as Winston believes, and he soon finds himself on the run with the woman who ripped his heart out. Now, the only thing stronger than his rage is his desire for the woman who destroyed him.
Book Links: Amazon | B&N | iTunes | Kobo | Google |


Meet the Author:
J. Kenner (aka Julie Kenner) is the New York Times, USA Today, Publishers Weekly, Wall Street Journal and #1 International bestselling author of over one hundred novels, novellas and short stories in a variety of genres. She lives in Central Texas with her husband, kids, and two demanding cats.
Website | Facebook | Twitter | Instagram | GoodReads |