Today it is my pleasure to Welcome author
Lori Foster
to HJ!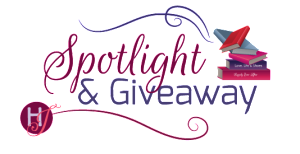 Hi Lori and welcome to HJ! We're so excited to chat with you about your new release, Driven to Distraction!
Please summarize the book for the readers here: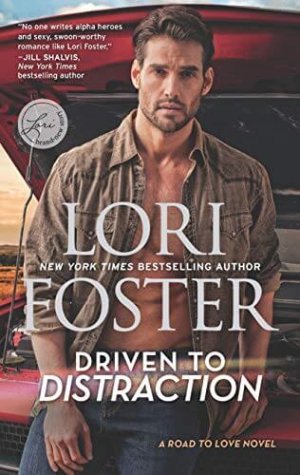 Mary Daniels is a liaison for an eccentric collector, and Brodie Crews is hired as the driver for acquisitions. He's unlike any driver – actually unlike any man – Mary has ever known. From the very first meeting, they shoot sparks off each other. Mary is all about her professional persona, and while Brodie gets the job done, he doesn't give a flip what anyone (other than family) thinks. Little by little he gets Mary to loosen up, and along the way he chips past her protective walls. When danger comes along, they work together, grow closer, and begin to realize that what they feel is more than physical. Brodie is good for Mary…in all the best ways.

Please share the opening lines of this book:
Mary Daniels huffed as she continued to climb the rock path on the hillside, her briefcase in hand. Had she known that the Mustang Transport courier service was inaccessible unless a person planned to hike, she wouldn't have worn one of her nicest blouses. Or a skirt. Or the low-heeled shoes that were now starting to rub her heels raw.
Please share a few Fun facts about this book…
Jason Statham's role in the Transporter inspired me – of course! There's also a small nod to the movie in the beginning of the book.
Murderabilia is a real thing! Creepy, but it's out there.
I love Brodie – he's my new favorite of my own heroes! He's unashamedly male, but also very kind, very respectful of women, and all about his family.
Please tell us a little about the characters in your book. As you wrote your protagonist was there anything about them that surprised you?
Mary's past unfolded as I wrote the story. It did surprise me that she'd had such a heartbreaking background. I hadn't expected that – it wasn't my original thought when I started the book, but I always give my characters free reign to go where they please, and that's the past she shared with me.
In the planning stages, I thought Brodie would be cocky, but I didn't expect him to adore his mama so much. He loves her, of course, but it's more than that. He really likes her, too. The respect he feels for her, the understanding of what she sacrificed while raising him and his brother, played in to his respect and understanding for Mary and the walls she'd built around her heart.
If your book was optioned for a movie, what scene would you use for the audition of the main characters and why?
Their first meeting didn't go well, and this is the day after – with Brodie living up to the criteria she gave him for the job…sort of.
Brodie spread his arms wide. "Do I pass muster? Got enough covered up to spare your delicate sensibilities? I don't need a hat, do I?" He ran his fingers through his messy hair, then down over his throat. "A muffler? It's damn hot for a muffler but if throats shock you-"
"You'll do," she cut in, her tone calm and controlled.
Too controlled, damn it.
Sapphire eyes clashed with his, then she sniffed and looked away. "A shave wouldn't have killed you."
"How do you know?" He scratched over his scruffy jaw, hearing the rasp of a two-day shadow. "I shave every other week. That's enough torture for any man."
Her widened gaze came back to his. "Every other..?"
"Week," he filled in for her since she seemed too appalled to manage the last word. Every muscle on his body flexed with interest. Insane. She wasn't wearing anything sexy – the opposite, in fact. She didn't make any overt gesture toward him. And her poor hair – she'd drawn it up so tightly it made his temples sympathize.
"And in the meantime?"
He'd been so busy thinking about liberating her hair, it took him a second to catch her meaning. "In between shaves, I have whiskers. Not a big deal, you know. Men are hairy. People-" He silently mouthed you. "-should learn to deal with it."
What do you want people to take away from reading this book?
My number one intent is to offer an enjoyable experience. I hope readers can see a little of themselves in the characters, I hope they smile, even laugh, and I expect a few scenes will touch their hearts. But I'm not about lessons or teaching. My job is in entertainment, period. If I entertain, then I've succeeded.
What are you currently working on? What other releases do you have planned?
I've finished a story for Jack, Brodie's brother, titled SLOW RIDE. That'll be out March 2019. That story, too, was super fun! After that is SISTERS OF SUMMER'S END, placed in the same resort as COOPER'S CHARM. That's slated for later in 2019. Then I'll be writing a 3rd book to go with Brodie and Jack in the Road to Love series. I'm not yet telling you who the hero will be. ☺

Thanks for blogging at HJ!
Giveaway:

Print copy of DRIVEN TO DISTRACTION (Road to Love #1) by Lori Foster. (Limited to North American mailing addresses)
To enter Giveaway: Please complete the Rafflecopter form and Post a comment to this Q:

I've written so many series, I'm curious – if you could get 1 more book in any of them, which series would you choose?
Excerpt from Driven to Distraction:
Today, she would not let Brodie rile her.
She wouldn't deliberately breathe in his earthy scent, either.
Or admire his body…the way those massive shoulders flexed with each small movement, or how his muscular frame tapered into lean hips, and how that damp, curling body hair teased down his torso and into the loose jeans that hung so low…
Mary stifled a small groan. Ungluing her feet from the floor, she rushed into the shower, vowing that she definitely wouldn't notice that.
Given her instructions on his presentation, namely that he be fully clothed, it should be a little easier.
She'd never known a man like him, never experienced such casual rudeness and disregard for propriety, never met a man so, so…unashamedly masculine.
She'd never felt the ridiculous magnetism.
Mary covered her face, whispering aloud her shameful truth. "Physical attraction." She was hotly, keenly turned on by a goon, a brute, a man who flung his maleness out there for all to gawk at.
And gawk she had.
Over and over again the scenario in the office played in her mind. The way he'd slouched in his seat, uncaring that his legs had sprawled out, his big feet in the rough boots almost touching her chair, those solid thighs straining the worn material of his jeans.
The soft bulge behind his fly nearly impossible to ignore.
He'd positioned those thick arms behind his head, exposing his underarms as if it were a casual thing to display himself in front of a possible client. The pose had flattened his impressive pec muscles into solid slabs over his chest, while bulging his biceps and tightening his abs.
And she'd looked. Against her will, against her usual comportment, against every proper behavior she'd always adhered to, she'd been unable not to look.
It was as if all decorum and civility had been stripped away from him, leaving only hot, raw man and she, as a woman, had instinctively reacted.
But that was yesterday and this was today, and today would be different. She'd see to it.
By the time she headed out of her apartment to her silver Ford, she'd donned as much armor as she could.
Subtle makeup covered her freckles.
Her wild hair was tightly contained in a knot at the top of her head.
She wore a long loose gauze skirt that skimmed her ankles, with a snug-fitting tank, topped by a blouse for extra coverage in case his car's air-conditioning made her too cool, and comfortable slip-on sandals. She looked neat and professional, but not stuffy.
And best of all, her overblown curves weren't that noticeable.
After stowing her briefcase and small overnight bag in the backseat, she checked her phone one more time to ensure she hadn't missed any messages. Therman often had last-minute instructions, but today, with Brodie, he remained silent.
Ignoring the tiny thrill zinging through her bloodstream, she set off for the Mustang Transport offices.
She had a feeling today would be quite the adventure—because Brodie Crews was quite the man.
Excerpt. © Reprinted by permission. All rights reserved.

Book Info:
When desire gets this hot, you'd better buckle up…
Mary Daniels doesn't let anything get in the way of her job acquiring rare artifacts for her wealthy boss. But this particular obstacle—huge, hard-muscled, unashamedly masculine—is impossible to ignore. Stuck in a cramped car with Brodie Crews for hours en route to their new assignment, Mary feels her carefully crafted persona—and her trademark self-control—is slipping, and she won't allow it.
Brodie can't imagine what secret in Mary's past has left her so buttoned-up, though he'd dearly love to find out. Maybe then she'd trust him enough to explore their explosive chemistry. But he needs this job, so he'll play by her rules and bide his time…until an enemy determined to outwit them strikes and he needs to get close—in every way—to protect her. Otherwise they could lose much more than a precious collectible. They could lose it all.
Book Links: Amazon | B&N | iTunes | Kobo | Google |


Meet the Author: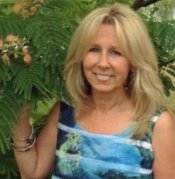 Lori Foster is a New York Times and USA TODAY bestselling author with books from a variety of publishers, including Berkley/Jove, Kensington, St. Martin's, Harlequin and Silhouette. Lori has been a recipient of the prestigious RT Book Reviews Career Achievement Award for Series Romantic Fantasy, and for Contemporary Romance. For more about Lori, visit her Web site at www.lorifoster.com.
Website | Facebook | Twitter | Instagram | GoodReads |