Today it is my pleasure to Welcome author
Mia Carter
to HJ!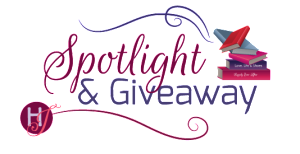 Hi Mia and welcome to HJ! We're so excited to chat with you about your new release, Driving Me Wild!

Well hello there! This HJ place is pretty spiffy…

Please summarize the book for the readers here:
When a ride share driver with big dreams and no real momentum finds a set of lost keys and an intriguing thumb drive in her car, she has no idea that plugging in the thumb drive will set her on an international adventure, meet the man of her dreams, and offer her the chance to take what she wants for the first time in her life. But is she brave enough to stay, when the crashing weight of fear and reality (who meets the love of their life like this, honestly??) sends her back home?

Please share your favorite line(s) or quote from this book:
Reason flees and I feel like I can't breathe when he steps closer. Broad body moving with a contained sort of grace, a power that I just know would be intoxicating if he ever chose to use it. To let go and just feel and be, and—

"Logan," I start to say—and my belly lurches as if the whole secluded balcony has been struck at its precise resonant frequency when his eyes sweep down to my softly parted mouth.

My body clenches. It wants.

It wants him.

"Chloe, you've been the best part of this whole mess," he murmurs.

"I don't want to go," I say, nonsensically, because I couldn't walk away right now, even if I tried. He has me pinned to the spot, dark eyes piercing me and holding me fast with the force of his—

"What are we—?" I start to say, before Logan's hands find my hips, turning me, sweeping me into his arms.

In an instant, I'm surrounded by him—taste and touch and smell, so overwhelming it's almost impossible to process all at once. The taste of lime and his tongue teasing mine.

The broad warmth of his hands, holding me close. The sound of a soft noise—surprise or need, mine or his, I can't tell. I'm tangled up in him. And he consumes me.
Please share a few Fun facts about this book…
I came up with WAY too many pun-based titles for this book before 'Driving me Wild' finally passed muster. I can't help it! I love puns and wordplay, even though some of them are pretty groan-worthy. But hey, if your romance is already pretty groan-worthy in a good way, why not top it off with a pun?
Some of the heroine, Chloe's adventures and experiences come from my experiences taking a cross-country flight to Helsinki, Finland. It's such an underrated destination that when I knew I was taking her overseas, I had to bring her there.
Logan Weiss, my billionaire tech-genius CEO, cost me a lot of research time, even though I'm pretty close to the industry he works in already! It was my most fervent wish that readers coming from tech backgrounds could love this book too!
What first attracts your Hero to the Heroine and vice versa?
Insta-love is a trope that people either love or hate. But thankfully, in fiction, you can be inside both of their heads and see what it is that causes them to go, whoa, yes, that's the one! And from there, you can explore the things behind the feeling.
Chloe is attracted to Logan physically, and vice-versa. But behind that, Logan is pretty successful, yet lonely. He doesn't really have a family, and is sentimental at heart, and really sees in her someone he could trust and someone who wouldn't want him for what he can do for her, but who he is inside. Chloe sees Logan as way out of her league, but she's drawn to his tenderness and his tenacity.
Did any scene have you blushing, crying or laughing while writing it? And Why?
Honestly, anything with Chloe and her sisters was so, so fun to write. It's a big thing for me, having romance novels where women lift each other up. Even though Chloe feels very second-best to them (they have their lives in order, at least from the outside!) they come help her and stand beside her when she really needs them. And their banter was so fun to play with!
Excerpt:
After two more quick passes through every single channel, I turn it back off and pick up my phone.
There's enough charge now to check my messages.
And, predictably, most of them are from my sisters.
Are you still alive? Miranda has sent me, at the start of a very long chain of messages about how she has friends in the field who specialize in international extraditions, very helpful.
Underneath all of this, from Eleni: Do you ever, like, chill out? For one minute? She's fine. You're fine, right?
I smile at this. The timestamp is only about twenty minutes ago. Two in the afternoon, Portland-time.
Yes, I'm alive, I text the group chat.
Almost instantaneously, Miranda's icon pops up next to a request for a video call.
I roll my eyes and accept the call. Miranda's pixelated face appears, and then clears up, in the app. From the looks of it, she's in her office. And she's glaring at me through the internet.
"Chloe, what is going on?"
"Well, I had a lovely dinner tonight," I begin, being willfully obtuse in a way that I know has provoked at least
a dozen of Miranda's gray hairs, as is my sisterly duty. "I walked around the city, I—"
"This isn't like you," she says. "You're not the kind of person to just pick up and go places like this. This guy, I
don't care how famous he is, you need to—"
"Maybe I am that type of person," I counter. "Because here I am. Maybe I do all sorts of interesting things and just keep it to myself. I could have pierced nipples and fifteen tattoos of SpongeBob SquarePants, and you'd never know. And anyway, why does it matter to you?"
Readers should read this book….
I think readers should buy this book if they want to have a bit of light-hearted adventure, go on a journey with two characters who are a bit insecure but are better together, and want to find out what happens when you meet the love of your life in the most awkward possible moment!!
What are you currently working on? What other releases do you have in the works?
I'm currently working on a few stories–I'd love to tell Chloe's sisters stories! And I am drafting a NA fantasy novel full of the least likely suspects to save the world.

Thanks for blogging at HJ!
Giveaway:

I am giving away 5 digital copies of the book! Open internationally.
To enter Giveaway: Please complete the Rafflecopter form and Post a comment to this Q:

Have you ever done something way outside of your comfort zone? Are you the kind of person to take risks? If so, how have they paid off for you?
Excerpt from Driving Me Wild:
My coffee is finally cool enough to drink, and so I pick it up with the little folded paper handles and take a sip.

"Oh, I forgot to ask, did you want cream or sugar?"

I shake my head, swallowing the bitter brew and setting my cup down carefully on the oilcloth. "No, I really do like it black. But thank you."

Logan gives me a curious, almost amused look.

"What?" I smile. "Don't tell me you're one of those people who likes those sugar bomb blended drinks that barely pass for coffee?"

"They're good," he mutters. "And I don't have them that often."

I laugh out loud. "Unbelievable. You realize this knowledge is far more lucrative than any corporate secrets, right? Just think of what they'd do if your whole 'Darth CEO' vibe was tarnished by the presence of an extra-pump white-chocolate mocha."

Logan looks up and glares at me, playful, from across the table. "'Darth CEO?'"

"You know, your whole…" I gesture vaguely at him.

"Intense thing. You're intimidating."

His smile falters a little. "You think I'm intimidating?"

"Well I don't, obviously," I say, hastily correcting my earlier flippant comment. "I think you're… People see you one way is all I'm saying. It happens to all of us."

"So how do people see you, then?" he asks.

I laugh, but it's a little nervous now. "Don't do that."

"Do what?"

"I already know how people see me," I say. "I don't need to go over that. I'm very much aware."

When I look up from my meal, Logan is watching me, curious. "They think you're talented. Creative. Vibrant?"

"Average," I say. "Not quite good enough. If you saw my sisters, you'd understand."

"I'm not here with your sisters," Logan says.

"Neither of them found your keys." I smile at him, trying to deflect his analysis of me without making it seem like that's what I'm doing.

"I don't want to be here with your sisters," he amends. "Although I'm sure they're perfectly lovely people."

I don't know what to say to this. So, instead, I pick up my coffee again, blow on it to keep my mouth from trembling. It hurts too much to have someone pretend to want you.
Excerpt. © Reprinted by permission. All rights reserved.


Book Info:
I never in a million years thought that finding a lost pair of keys would lead to adventure.
All my life, I've been perfectly average. Compared to the rest of my high-achieving, type-A family, it feels impossible to stand out. While I'd love to make my big artistic dreams happen, I'm kind of stuck, thanks to a bunch of lame things like "affordable rent" and "keeping the internet on." Dreaming doesn't pay the bills. Freelance design work and part-time rideshare driving does. And it's nice, for the most part. Finding a passenger's thumb drive usually means reporting, returning, yay-hurrah-good-job-me. Except this time.
This time, I put the thumb drive in my computer. Hey, I'm just trying to be helpful! Suddenly a chat window pops up and the owner of the drive is bribing me to fly halfway across the world. Today. Turns out he's the super hot fare I haven't been able to stop thinking about…who just so happens to be Logan Weiss—the crazy-hot 29-year-old billionaire known as "the most eligible bachelor in tech". What the hell am I even doing?
Book Links:Amazon | B&N |


Meet the Author:
Mia Carter lives in the beautiful Pacific Northwest and spends her days enjoying nature, travel, knitting up unraveled plot threads, and playing video games. In her everyday alter-ego, she writes copy for all kinds of businesses, writes sonnets for travel companies, and ignores her laundry to (you guessed it) write about adventure and fantasy and dragons who are secretly very good boys in disguise.
Website | Facebook |