Today it is my pleasure to Welcome author
Monica Murphy
to HJ!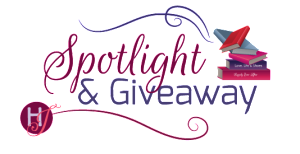 Hi Monica and welcome to HJ! We're so excited to chat with you about your new release, Fake Date!
To start off, can you please tell us a little bit about this book?: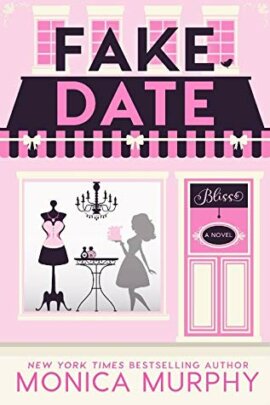 Of course! Fake Date is the second book in my Dating series, but it can be read as a complete standalone. Sarah works at Bliss Lingerie and Jared is a client there who likes to come in and purchase gifts for his "mistresses". But really, he keeps coming in there because he's drawn to Sarah. And then he starts sending her gifts…and hijinks ensue. (I've always wanted to use that line LOL).

Please share your favorite lines or quote(s) from this book:
There's an abstract painting in Jared's office that his sister said was boring. Jared starts calling it A Study In Beige in his mind (he does realize it's pretty boring and awful), and I don't know why, but that cracked me up every time I used it. I know that's not a quote or a line, but it is a little tidbit that makes me laugh.
What inspired this book?
I love the Monterey Peninsula here in California. It's one of my favorite places to visit and it is so beautiful. I knew I wanted to set a series there (I've done it before – hello One Week Girlfriend) and I wanted it to be about a group of friends who all work at different stores specifically in Carmel. I actually started writing this book a couple of years ago and stopped to work on other projects. Fake Date was supposed to be the first book in the series, but ya know, stuff happens.
How did you 'get to know' your main characters? Did they ever surprise you?
I don't plot too much. I write by the seat of my pants (aka a "pantster"), so my characters do come to me in my mind and percolate there for a while. Once I start writing, as the story unfolds, that's how I get to know them. Which means, they surprise me constantly. And I love that! Keeps me interested and invested in the story.
What was your favorite scene to write?
The entire first chapter poured out of me with complete ease. I knew I wanted them to snap at each other a little bit like:
"Go on then. Show me what you've got." His dark gaze meets mine, full of irritation, and I press my lips together to keep back the retort that threatens.

I'd give anything to stand and drop my skirt. Let him see the panties I'm wearing. That would really show him what I've got now, wouldn't it?
What was the most difficult scene to write?
The black moment is never easy, ya know? That moment when something happens and makes you worry for their future, though you know they'll be fine because hello, this is a romance with a guaranteed HEA!
…all I can keep thinking is that finally, a woman comes along that I can see a future with, and I've ruined it.

I've ruined us.
Would you say this book showcases your writing style or is it a departure for you?
This entire series is a departure for me only because as Monica I'm known (usually) as a more angsty writer. This series is light and fun and I'm really enjoying it.
What do you want people to take away from reading this book?
With this book (and the entire series) I'm not here to change your life after reading it. I just want to entertain readers and help them escape for a few hours. And hopefully make them smile.
What are you currently working on? What other releases do you have planned?
I'm currently working on Holidate! This Christmas story comes out October 15th, and it's about Candice, Jared's sister, and the man who comes into her life. It was such a joy to write! It actually made me very emotional in a few spots, and I teared up. Yikes, these books are supposed to be light and fun, LOL! But I love this couple and I love Christmas stories so much.
I plan on continuing the Dating series with more books into 2020 (wow I can't believe we're only months away from the new year!), but I don't have any firm release dates yet.
Thanks for blogging at HJ!
Giveaway:

1 Signed paperback copy of FAKE DATE by Monica Murphy
To enter Giveaway: Please complete the Rafflecopter form and Post a comment to this Q:

Readers! What is your favorite romance trope to read? And you can have a couple of favorites – I know I do! Girl next door, best friend's sister, office romance, etc. etc……
Excerpt from Fake Date:
"Mr. Gaines," I say, pasting on my best customer smile when he lifts his gaze to mine. His dark brown eyes flash with an unfamiliar gleam and my breath catches in the back of my throat. "Back so soon, I see."
"You know I can't resist you, Miss Harrison." His smile is slow. Wolfish, if that's really a thing. I read it in a romance novel once, thought it was kind of silly, but right now, it's working for Jared.
His entire demeanor right now reminds me of a predatory creature. His face is all hard lines—stern, straight nose, granite jaw, sharp cheekbones, steely eyes. Yet his mouth, his lips are soft. Full. Lush.
Kissable.
Shaking my head at the wayward thought, I return his smile, trying my best to remain polite. Professional.
"Is there anything in particular you're looking for this afternoon?" I'm surprised by how steady my voice is, considering I feel like my insides are sloshing back and forth, like I'm on a boat in the middle of the ocean.
"You don't have anything pulled aside for my appointment?" He raises a single brow, the expression on his face practically daring me to say no.
Well, guess what? I'm about to say it.
"No, I didn't pull anything aside." I shrug when he glares at me. "You never told me the nature of your visit."
He glances about, making sure no one is around, I'd assume. And lucky for him, there's no one in the store currently. It's the middle of the week, early afternoon. We normally don't get too many customers at this time.
We are the only two people in here. Even Marlo has disappeared.
"Perhaps you can show me some of your newer items," he suggests.
"I can do that." All new arrivals are at the front of the store, so we're in the right spot. I lead him to a table showcasing our latest bra and panty design. "Celestial is the theme for spring into summer."
I point to the bras made of thin, sheer netting and pink silk, tiny pale pink stars stitched in a scattered pattern across the tulle fabric. They leave nothing to the imagination, and the panties are the same.
"They hide nothing." He holds up a pair of brief-cut panties, turning them this way and that. Every time he holds underwear in those big hands of his, I melt a little inside. I don't know why he affects me like this.
"You're right. They don't," I agree, grabbing a thong and flipping it over to the thin string of lace that makes up the backside. "But they're terribly sweet."
"Sweet?"
I glance up to find him watching me. "Sweet yet sexy," I counter, my cheeks going hot from the way he's studying me so carefully.
"You like the celestial theme?"
I nod. Press my lips together so I don't say something I regret. Like, I love this theme, or Do you want me to model the panties for you?
Yeah. That's a bad idea.
Excerpt. © Reprinted by permission. All rights reserved.


Book Info:
Working at Bliss Lingerie, Sarah Harrison deals with all sorts of—interesting clientele. Yet no one sparks her interest more than Jared Gaines, the ultra-rich, ultra-sexy businessman who frequents her shop, buying delicate little "gifts" for the women in his life.
But one day, Jared sends her a gift from Bliss. Then another—and another. So when Sarah walks into his office demanding to know why he can't stop sending her gifts, he makes her an offer she somehow can't refuse: be his fake girlfriend for the weekend while attending his brother's engagement party.
Next thing Sarah knows, she's in San Francisco, pretending to be in love with Jared. Not that it's a hardship. Once you get the man away from the office, he's much more relaxed. Sweet. Funny. Even…thoughtful? Oh, and sexier than ever, of course.
Their pretend relationship feels very real, very quickly. Soon Sarah's in over her head. Could what she and Jared share turn into something real? Or is it all actually…fake?
Book Links: Amazon | B&N | iTunes | Kobo |


Meet the Author:
Monica Murphy is the New York Times, USA Today and #1 international bestselling author of the One Week Girlfriend series, the Billionaire Bachelors and The Rules series. Her books have been translated in almost a dozen languages and has sold over one million copies worldwide. She is both self-published and published by Random House/Bantam and HarperCollins/Avon. She writes new adult, young adult and contemporary romance.
She is a wife and a mother of three who lives in central California on fourteen acres in the middle of nowhere along with their one dog and too many cats. A self-confessed workaholic, when she's not writing, she's reading or hanging out with her husband and kids. She's a firm believer in happy endings, though she will admit to putting her characters through angst-filled moments before they finally get that hard won HEA.
Website | Facebook | GoodReads |