Today it is my pleasure to Welcome author
Sarah Morgenthaler
to HJ!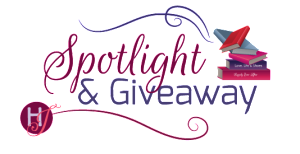 Hi Sarah and welcome to HJ! We're so excited to chat with you about your new release, Enjoy the View!
Please summarize the book for the readers here: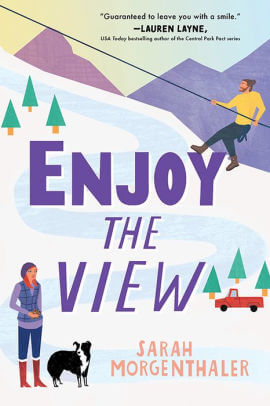 Former Hollywood darling River Lane isn't a classic. She's a cliché. With an acting career failing fast, River's ready for a new start behind the camera. Her first mission? Make a documentary about Moose Springs, Alaska. Unfortunately for River, Moose Springs has other ideas. When the locals won't let them film in town, she and her crew decide to hire sexy mountaineer Easton Lockett to take them up the nearby Mount Veil instead. But when the weather turns bad, it'll take all of Easton's skill to get everyone down safely…and to convince River to stay in his arms for good.

Please share your favorite quote from the book:
She'd always lived her life for the endgame. The job, the career, the summit. But as she considered his words, River couldn't help the curving of her lips.
Maybe this time, the best part would be getting there.
Please share a few Fun facts about this book…
Enjoy The View was actually slated to be the second Moose Springs novel, but then we added Mistletoe and Mr. Right as an in-between holiday story.
The marmot is my favorite character of all the Moose Springs animals (and people).
I've always imagined Jason Momoa as Easton Lockett.
If you could have given your characters one piece of advice before the opening pages of the book, what – would it be and why?
Pack lots of extra blankets. It's hard to snuggle at the top of a mountain!

What do you want people to take away from reading this book?
One of the themes of ENJOY THE VIEW is discovering who you want to be and embracing what makes you happy to the fullest extent. For Easton and River, they find themselves (and their love for each other) while climbing Moose Springs' highest mountain. While River and Easton are striving towards their happily ever after, I hope the passion and enjoyment of their journey encourages a reader to do the same.

Thanks for blogging at HJ!
Giveaway:

A Paperback copy of Enjoy the View by Sarah Morgenthaler
To enter Giveaway: Please complete the Rafflecopter form and Post a comment to this Q:

What metaphorical mountain (or physical one) would you climb to reach your goals?
Excerpt from Enjoy the View:
"So, the reporter. Tasha." River gave him a knowing look. "How long were you two together?"
Easton raised one eyebrow at her question.
"You're a really tall, very strong man," she explained. "Men like you do this thing with their shoulders when they talk to someone they're attracted to. They kind of drop them, a subconscious effort to make themselves less large, less intimidating."
The eyebrows furrowed together, giving him a confused, cuddly bearlike appearance. "I'm not seeing her," he finally said.
"I wasn't worried," River replied. "You were only dropping one shoulder. You didn't go both shoulders, so I figured you weren't totally on board."
Easton's voice was a warm, low rumble, like rocks snuggling up to each other. "No, both feet are firmly in the ocean and swimming for shore."
"To smoother waters." River tilted her glass to him. Easton clinked his beer to her Growly Bear, then they both took a sip. "Yikes. What does he put in these?"
"Enough sugar to mask the consequences."
"Don't worry. I can hold my liquor." Licking the sweetness off her lips, River added, "This isn't actually a date, you know. I hate to disappoint you, but I don't date people who might leave me on a mountain summit if they get their feelings hurt."
"Are my feelings going to get hurt?" His eyes crinkled.
That voice. She could wrap herself up in that voice and cuddle on the couch all day in it.
"Let's say that I don't have a track record of happy exes in my past. They always expect one thing, and when they realize I'm nothing like what they imagined, it always goes downhill. Really, really fast."
Now, why did she say that? Talking about her exes was not the best way to…whatever it was they were doing right now.
Easton leaned into the counter, taking a fry and popping it into his mouth. "I have a hard time seeing that."
"You can take the girl out of Wyoming, but you can't take the Wyoming out of the girl. If I can outdrink you, outride you, and outshoot you, that's fine. But if I can change a tire faster than you without calling roadside assistance, then you and I aren't going to last long."
Easton took a sip of his beer, then asked, "Is this you trying to warn me or warn me off?"
"I suppose that's up to you."
He gazed at her.
"What?" River asked.
"I was thinking I'm not sure I want to go up a mountain with you."
"Oh really? Why's that?"
Leaning in, he let his eyes drop to her lips, but only for the briefest moment. "Because I'm not sure I could leave you up there."
Damn, that man could heat up a room with a single sentence. The tension between them wasn't thick enough to cut with a knife.…it was melted chocolate. Warm and gooey and impossible to get off her skin. Dragging her closer as it threatened to solidify into something as sweet but dangerously real.
A little too real. River inhaled a deep, steadying breath.
"I should probably go eat my food," she murmured.
The low, deep rumble was even better when his voice softened. "I should stay right here."
River lifted her drink, trying not to look as giddy as she felt. It was the drink. Graham had poisoned her and made her flirt to the point of giddiness. Definitely the diner owner's fault.
As she walked away, River could hear Graham mutter to Easton, "Hey, buddy. You were going both shoulders there. Just sayin'."
"Shut up."
Unable to keep her lips from curving, River stole one more appreciative look at Easton as she joined her crew.
Yeah. She'd noticed the shoulder thing too.
Excerpt. © Reprinted by permission. All rights reserved.


Book Info:
A grouchy mountaineer, a Hollywood starlet
And miles of untamed wilderness…
What could possibly go wrong?
Former Hollywood darling River Lane's acting career is tanking fast. Determined to start fresh behind the camera, she agrees to film a documentary about the picturesque small town of Moose Springs, Alaska. The assignment should have been easy, but the quirky locals want nothing to do with River. Well, too bad: River's going to make this film and prove herself, no matter what it takes.
Or what (literal) mountain she has to climb.
Easton Lockett may be a gentle giant, but he knows a thing or two about survival. If he can keep everyone in line, he should be able to get River and her crew up and down Mount Veil in one piece. Turns out that's a big if. The wildlife's wilder than usual, the camera crew's determined to wander off a cliff, and the gorgeous actress is fearless. Falling for River only makes Easton's job tougher, but there's only so long he can hold out against her brilliant smile. When bad weather strikes, putting everyone at risk, it'll take all of Easton's skill to get them back home safely…and convince River she should stay in his arms for good.
Book Links: Amazon | B&N | iTunes | Kobo |


Meet the Author:
Geologist and lifelong science nerd, SARAH MORGENTHALER is a passionate supporter of chocolate chip cookies, geeking out over rocks, and playing with her rescue pit bull, Sammy. When not writing romantic comedy and contemporary romance set in far-off places, Sarah can be found travelling with her husband, hiking national parks, and enjoying her own happily ever after. Sarah is a two-time Golden Heart Finalist and winner of the NOLA STARS Suzannah award.