Today it is my pleasure to Welcome author
Terri Reed
to HJ!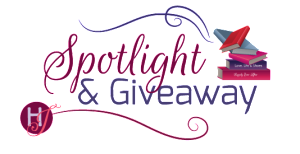 Hi Terri and welcome to HJ! We're so excited to chat with you about your new release, Explosive Trail!

Hello!

Please summarize the book for the readers here: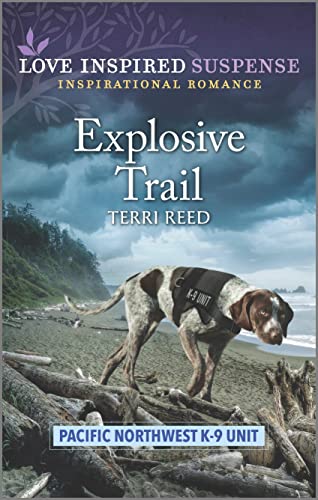 Pregnant and targeted by a mad bomber, K9 officer Willow Bates but rely on her estranged husband, FBI agent Theo Bates, to protect her. They will have to overcome the issues that drove them apart if they want to survive the forest.

Please share your favorite line(s) or quote from this book:
"You're punishing yourself. But you're punishing me, as well. And our baby." She stepped back, putting distance between them. "You're hiding behind this giant wall you've built up, and I can't scale it. You won't let down the bridge."
Please share a few Fun facts about this book…
This book is set in the Olympic National Park which has a varied terrain from ice caps, old-growth rain forest , steep mountains and valleys to beach access along the Pacific Ocean.
The K9 in the book Star, is a German short-haired pointer, who plays matchmaker with her humans.
Our hero and heroine visit Forks, Wa but there are no vampires in sight!
What first attracts your Hero to the Heroine and vice versa?
The Willow was attracted to Theo because he didn't mind that she was in law enforcement and he made her feel valued for who she is.
Theo was attracted to Willow because she was strong and independent but has a great deal of compassion.
Did any scene have you blushing, crying or laughing while writing it? And Why?
I laughed through the romantic dinner scene where Willow and Theo are dancing and Star, the German short-haired pointer, wedges in between them, wanting to dance with them.
Readers should read this book….
For an action filled, angsty story of love, redemption and sacrifice.
What are you currently working on? What other releases do you have in the works?
I'm currently working on the last book in my US Marshal series from Love Inspired Suspense. A deputy marshal must protect a beautiful woman and her son after she witnesses a murder but the assassin seems know their every move.
I'm also starting a book for a new Love Inspired Suspense continuity book for 2024.

Thanks for blogging at HJ!
Giveaway:

I have a copy of Explosive Trail and a stuffed K9 dog up for grabs. US only.
To enter Giveaway: Please complete the Rafflecopter form and Post a comment to this Q:

Would you rather hike in a rain forest or along the beach?
Excerpt from Explosive Trail:
Metal against metal screeched as the oversize silver pickup truck rammed into the back of the SUV. The steering wheel jerked within Theo's grasp, and he fought to keep the tires pointed straight. He needed to get out of the path of this truck. He couldn't make out the driver. The guy had the sun visor down and the sun was glaring off his windshield, reflecting in the rearview mirror. Theo moved the SUV over into the left, into the oncoming traffic lane, and the truck followed him.
"Theo, tell me you have this," Willow demanded, her hands gripping the dashboard.
Everything inside Theo thundered with rage. He was not going to let this creep in the truck be the end of him and his family. "Willow, hang on."
Theo jerked the wheel, sending the SUV back into the right lane. He then slammed on the brakes before the big, four-wheel-drive truck could also change lanes behind them. The truck zoomed past in the left lane, its brake lights burning bright red as the driver brought the vehicle to a crawl.
"Theo!"
An oncoming semitruck, carrying a load of timber, rounded the corner, heading straight for the pickup truck sitting in the oncoming traffic lane. The semi truck's horn blared.
Theo pulled the SUV to the side, hugging the edge of the road in anticipation of the semi plowing into the smaller truck.
The guy in the pickup truck reversed and zoomed past Theo and Willow.
Theo tried to make out the driver's face, but he was wearing a hoodie, baseball hat and dark sunglasses.
Twisting in his seat, Theo watched the pickup truck do a 180-degree turn, step on the gas and speed away, averting disaster with only seconds to spare. The semitruck slowed down enough to keep from hitting the back end of the smaller truck.
Another horn honked. Theo realized cars were stacking up behind him. He put the SUV in Drive and hit the gas. His heart revved along with the engine.
"Were you able to make out the license plate number?" Willow asked, her voice shaky.
"Negative. He'd smeared them with mud." Theo's heart played a heavy metal concert in his chest. He didn't even like heavy metal music. But the clanging and banging wouldn't stop. "There was something…."
"What?"
An image filtered into his brain and out again, lightning fast. He couldn't grasp it. All he could think was he and his family could easily have died today.
He called the local police and reported the assault, giving them the truck's description.
Because there was nothing more to be done, he started driving again but kept a watchful eye in all directions in case of another attack.
Breathing out a sigh of relief when he pulled into the parking lot at the Stark Lodge, Theo put the SUV in Park and gripped the steering wheel. For a long moment, neither he nor Willow moved. He was shaken to his core. He had been in hairier situations, but the stakes had never been as high.
He turned to stare at Willow, her beautiful face coming starkly into focus. Her light brown hair was pulled back in a low ponytail, but tendrils had escaped to curl around her face. Her blue eyes were wide, and she had one hand over her abdomen, a protective gesture that scored through him.
With everything inside him, Theo wanted to draw her close and tell her it would be okay. Tell her he would take care of her and their child. He would protect them. But he knew he hadn't earned that right yet.
Regret for having pushed her away instead of clinging to her in his darkest moments made him wish there was a rewind button he could push. So he could go back and do things differently. Affection and care for this admirable and strong woman sprouted from the dregs of his heart.
Could they recapture what they once had? Would Willow ever forgive him? Could he ever forgive himself?
Excerpt. © Reprinted by permission. All rights reserved.


Book Info:
Can an officer and her K-9 partner survive a bomber with a vendetta?
When a serial bomber's explosion in Olympic National Park lands K-9 officer Willow Bates in the hospital, her estranged husband, FBI agent Theo Bates, rushes to her side. He's determined to protect her and the baby he didn't know she was carrying. But the bomber has revenge on his mind and will stop at nothing to finish them off.
From Love Inspired Suspense: Courage. Danger. Faith.
Pacific Northwest K-9 Unit
Book 1: Shielding the Baby by Laura Scott
Book 2: Scent of Truth by Valerie Hansen
Book 3: Explosive Trail by Terri Reed
Book 4: Olympic Mountain Pursuit by Jodie Bailey
Book 5: Threat Detection by Sharon Dunn
Book 6: Cold Case Revenge by Jessica R. Patch
Book 7: Undercover Operation by Maggie K. Black
Book 8: Snowbound Escape by Dana Mentink
Book Links:  Amazon | B&N | iTunes | kobo | Google |


Meet the Author:
Terri Reed's awarding winning romance and romantic suspense novels have appeared on Publishers Weekly top 10 Romance Bestsellers and Publishers Weekly top 10 Religion Fiction Bestsellers, Publishers Weekly top 10 Mass Market Paperback Bestsellers, Nielsen's Bookscan top 50 Bestsellers and featured in USA Today and have been #1 Amazon Bestsellers, as well as Fresh Picks at Fresh Fiction.com. Her novel A Family Under the Christmas Tree was adapted into a Hallmark movie and retitled Picture a Perfect Christmas. She resides in the Pacific Northwest with her college-sweetheart husband. When not writing, she enjoys spending time with her family and friends and agility training with her dog. Contact Terri @ [email protected] or P.O. Box 19555 Portland, OR 97224 and online @ https://www.terrireed.com/
Website | Facebook | Instagram | GoodReads |