Today it is my pleasure to Welcome author
Marie Force
to HJ!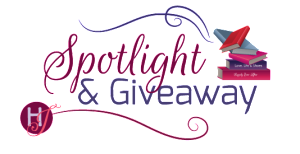 Hi Marie and welcome to HJ! We're so excited to chat with you about your new release, Fatal Reckoning!

Thanks for having me! I'm super excited to discuss Fatal Reckoning, a "bombshell" book the Fatal Series.

Please summarize the book for the readers here: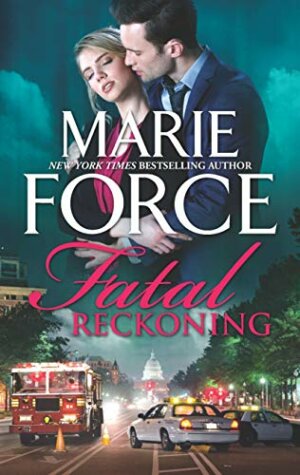 When Metro PD Lt. Sam Holland's beloved father, Skip, passes away suddenly, nearly four years after being shot on the job and left a quadriplegic, Sam is determined to solve her father's case once and for all, even while contending with staggering grief.

Please share the opening lines of this book:
As she had every morning for seven days, Sam reached across the bed, looking for Nick, finding his side of the bed cold and unoccupied. He would be home from his trip to Europe later that day. Thank God.
Please share a few Fun facts about this book…
Interesting/heartbreaking fact: My own father, who was fine when I started writing this book, passed away somewhat suddenly while I was writing it.
I wasn't sure I'd be able to finish it, but I'm glad I could because this is my new favorite book in the series.
I love the way everyone in her life steps up for Sam in this book, no one more so than Nick.
Please tell us a little about the characters in your book. As you wrote your protagonist was there anything about them that surprised you?
Sam Holland and her husband, Vice President Nick Cappuano, are the stars of every book in this series. Readers get an up-close look at their wild careers and their intense, sexy marriage. In Fatal Reckoning, we find out how strong Sam truly is. I've always known she was a tough cookie, but in this book we get to see her inner strength in a whole new way.
If your book was optioned for a movie, what scene would you use for the audition of the main characters and why?
I'd use the opening scene in book 1, Fatal Affair, when Sam walks into the scene of a senator's murder to find Nick, her one-night-stand from six years earlier. He's the senator's best friend and chief of staff. She's the detective assigned to the case. They quickly find out there's a sinister reason for why they never saw each other again after that memorable first night…
What do you want people to take away from reading this book?
I hope that readers who already love the series will mourn the loss of Skip along with Sam and her family, while cheering for her as she doubles down on trying to find the person who shortened her father's life. Those who haven't yet read the series will immediately fall in love with Sam, Nick and their family as they witness the deep and abiding love between them.
What are you currently working on? What other releases do you have planned?
I'm currently working on three books:
Till There Was You, the next book in my Butler, Vermont Series
Famous, the last book in my Quantum Series
One Year Home, the follow-up to last year's Five Years Gone.

Thanks for blogging at HJ!
Giveaway:

1 print copy of FATAL RECKONING (entrants limited to North American mailing addresses)
To enter Giveaway: Please complete the Rafflecopter form and Post a comment to this Q:

What do you think of series that feature the same couple in every book?
Excerpt from Fatal Reckoning:
On the way home at last, Nick thought, watching the Paris skyline get smaller as Air Force Two climbed to altitude. He had a million things to do, emails that had given birth to more emails while he'd been away, briefing documents to review before he returned to the White House on Monday and a press corps on board hungry for interviews.
But all he could think about was eight more hours until he could see Samantha. That felt like an eternity after missing her terribly for an endless week apart.
They were absurd. He knew it. She knew it. They didn't care who knew it. What had started as a crazy wildfire of attraction the night they met had been denied for six long years until they were reunited at a crime scene, of all places. Sometimes Nick thought they were still making up for lost time almost two years after finding each other again.
That was the best explanation he had for the absolutely ridiculous love they had for each other, the kind of love that made a life worth living. He was eager to get home to spend time with Scotty and the littles, who had recently joined their family. But he was absolutely desperate to see his wife, to hold her, kiss her, make love to her, breathe her in and stare at her gorgeous face. He could do that for hours and never get tired of the view. Her face was his favorite view in the world.
A knock on the door that separated his cabin from the rest of the plane drew Nick out of his thoughts. "Come in."
His lead Secret Service agent, John Brantley, Jr., stepped into the room, his expression serious and professional as always. Brant rarely cracked a grin or removed the all-business facade that made him such an effective agent.
"What's up?"
"We received a call from Agent Nixon."
As Debra Nixon was his son's lead agent, Nick's first thought was for Scotty. "What?" He fought back a burst of panic.
"Your father-in-law."
"What about him?"
"I'm sorry to have to tell you that he passed away a short time ago. Mrs. Cappuano, her sisters and stepmother were with Deputy Chief Holland when he passed."
Sam. Oh no, no, no. "I need to speak to my wife."
"We're attempting to reach her now. She's not answering her phone."
"Call one of the other agents and have them find her."
"Yes, sir."
Nick's entire body felt cold with shock and despair as he imagined Sam dealing with such an awful loss, and while he was hours away from her. He'd never felt more useless or despondent as he thought about what she must be going through.
Brant returned a short time later, speaking on a secure satellite phone. "Hold on just a moment. Here he is." He handed the phone to Nick.
"Sam?"
"I'm here." Her dull, flat tone told him so much but nowhere near enough.
"Babe… I'm so, so sorry."
"Thank you. I know you loved him too."
"I did. So much. I would give anything to be there with you right now."
"I wish you were here too."
"What happened?"
"Celia called when she couldn't wake him. The paramedics came, but I told them he wouldn't want to be resuscitated."
Oh God, she had been the one to make that call? Nick closed his eyes, put his head back against the seat and released a deep breath, thinking about what it must've cost her to make that decision on her father's behalf. "What can I do for you?"
"It helps to hear your voice. I have to go tell Scotty, and the kids will be getting up."
"Samantha…"
"I'll see you when you get here, okay?"
"I love you so much, and I'm just heartbroken for you and Ang and Trace and Celia."
"Thanks. I love you too. I can't wait to see you."
"Me too, babe."
Excerpt. © Reprinted by permission. All rights reserved.

Book Info:
When tragedy strikes, a cold case suddenly turns hot—and deadly
A peaceful morning is shattered when Washington Metro Police lieutenant Sam Holland's beloved father succumbs to injuries from an unsolved shooting while on duty four years ago. As the community rallies around Sam and her family, one thing becomes crystal clear: her father's death has turned the unsolved case into a homicide—and it's on her to bring her father's killer to justice.
But the case has been cold for years…until an anonymous tip that's too shocking to believe leads Sam down a dark and dangerous path. Her husband, Vice President Nick Cappuano, knows if she can't solve this case, it will haunt her for the rest of her life. She'll need the strength of their bond to pull her out of the darkness before it's too late, because as the missing pieces rapidly fall into place, Sam realizes the truth might just break her all the same—and that her father's killer isn't done yet…
Book Links: Amazon | B&N | iTunes | Kobo | Google |


Meet the Author: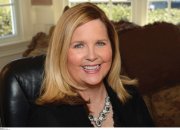 Marie Force is the New York Times, USA TODAY and Wall Street Journal bestselling author of more than seventy contemporary romances, including the Fatal Series. Twenty-nine of her books have been New York Times bestsellers, and she has sold more than 7.5 million books worldwide. Find out more about Marie and her books at MarieForce.com. Contact Marie at marie@marieforce.com
Website | Facebook | Twitter | Instagram | GoodReads |