Today it is my pleasure to Welcome author
Ann B. Harrison
to HJ!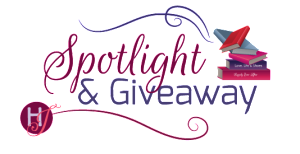 Hi Ann and welcome to HJ! We're so excited to chat with you about your new release, The Convenient Cowboy!
Please summarize the book for the readers here: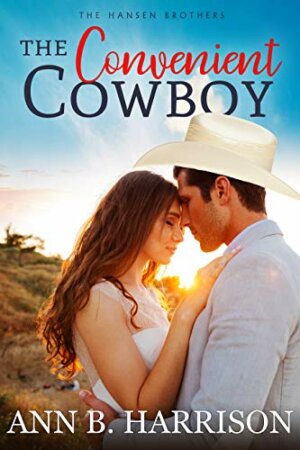 Nate Hansen has the worst reputation as a womanizer, a heart breaker and a lazy cowboy who prefers drinking and fighting to working. When it comes time to change that rep, he struggles to get a job. Joy Mitchell is at her wits end. Her FIL is doing everything he can to take her ranch away from her when Nate knocks on her door. She's running out of time and the will to fight for what's hers. Can she risk everything on this man when he was the one who broke her sisters heart?

Please share the opening lines of this book:
Nate Hansen took the paycheck his boss of three days handed him, his self-esteem plummeting to the toes of his well-worn cowboy boots. Not again!
"But why? I thought you said there was enough work for at least a couple of weeks."
Please share a few Fun facts about this book…
I had to research marriage licenses in Montana while I was writing this book and funnily enough, that came in handy for a real life family wedding we're going to in June this year. It helped plan how many days we had to be in certain states to get the license approved before we could move on to the next part of our holiday.
Please tell us a little about the characters in your book. As you wrote your protagonist was there anything about them that surprised you?
I was surprised at how far Joy would go to keep her ranch in her hands. If it'd been me, I would've walked away.
If your book was optioned for a movie, what scene would you use for the audition of the main characters and why?
I love the tension in this scene and I can feel for the characters. They're both so vulnerable here.
"Mrs. Mitchell? I've come about the job."
Joy stared at the man on her doorstep. Someone had to be playing a joke on her. This cowboy was nothing like the other applicants. He looked familiar, but her frazzled and overtired mind couldn't put a name to his face. "I'm sorry, what did you say?"
"Someone told me you have a job going. I'm in need of employment. I'd prefer permanent, but if you only have casual work, I'll take that too." He smiled down at Toby clinging to her leg. "Cute, ain't he? Anyways, as I was saying, I'm looking for work, and I'm pretty sure that my last boss will give me a reference. Been filling in around Marietta until I can find full-time employment. I really want to sink my teeth into something."
Holy crap. Sink his teeth into something? Did he even know how that sounded, looking as good as he did? Get hold of yourself, Joy. You need this man. Things are getting desperate. "Did he tell you what the job was?" She swallowed. Nobody had applied in person before, and this man wasn't who she would have hired unless she were a local bar owner, desperate to draw in female customers.
"No, ma'am, but I'm sure I'm up to the task."
Oh, he so was. Tall, dark, and handsome didn't quite sound good enough for the cowboy at her door. He had nervous energy running through him that would worry most people, almost like a caged mountain lion who'd had a bad week hunting.
But she was too desperate to be picky, and the other two applicants didn't have the least bit of appeal. Not that she'd seen them face-to-face, nor did she want to. They'd applied by mail via the newspaper office where she'd placed the advertisement. The first applicant was too old to even consider. She'd be the one looking after him if his age was anything to go by. The other gentleman had sleazebag written all over him. Last thing she wanted was a fortune hunter, and that greasy suck-up letter had oozed its writer's character, from the smell of cheap aftershave he'd drenched the envelope in to the flowery words he'd used.
She needed a hardworking cowboy who would take care of her and her son. Not someone who'd get a foot in the door with an attitude that screamed "takeover in progress." The man standing before her was used to working. His hands were callused, his jeans worn, and his boots dusty and in need of re-heeling. Even his battered hat looked like it belonged to a hard-working cowboy. Pity he had the sexy swagger to his stance.
"What's your name, cowboy?" Toby put his arms around her leg, leaving jelly marks from his sticky fingers on the worn denim. Some cleanup job that'd been.
"Nate Hansen."
Oh, heck! No wonder she thought she recognized him. Little sister Cassie had fallen for this love 'em and leave 'em man last fall. He'd broken her heart, and she still bemoaned how he was perfect for her. Seemed he didn't agree, as they never got past the third date.
"Seems your reputation precedes you. Not sure I'm willing to employ someone who cares more about drinking, fighting, and flirting with every lady in town. I need someone who's prepared to work an honest day's work, not play."
He looked down at his feet and sighed before meeting her gaze. "Mrs. Mitchell, give me a chance. I've been doing my best to mend my ways, to make a go of it ever since my grandpa died. I know my reputation, and I'm doing everything I can to move on from that, I promise. My brother Jethro is running the ranch and there ain't enough work for all of us. But if you want references, I know there're people who'll give you one, tell you how hard I work."
"But what have you done long-term, other than drink and fight?" And break girls' hearts.
"Guess you got me there. Only work around has been short-term, you know. That's why I'm keen to take on something I can sink my teeth into, something permanent where I can make my mark. If you'll give me a chance, I'll prove to you that I'm a good risk. I've changed. Ask my brother or his lawyer if you like. I know she'll vouch for me too."
"Who's his lawyer?" It was so tempting to take him on, but something still niggled in the back of her mind.
Could she trust him, knowing his reputation? It was hardly six months ago that Cassie had come crying to her over Nate Hansen. Joy had been secretly pleased the hard-partying, womanizing slob had dumped her sister. Cassie didn't need the kind of grief an affair with Nate could bring. How could she let herself believe that he was a new man and even consider bringing him into her life now? She had a child to protect!
"Sadie St. Martin and Layla Watson."
Joy swallowed back her relief. Her lawyer and the lady who wrote up Bradley's will when he found out he was going to die. "I know them."
"Great, so you'll call and at least get a character reference then?"
Joy gripped her son's hand and lifted him up onto her hip, ignoring the sticky fingers as he clutched her shirt. Toby tucked his head into her neck and watched the stranger at the door. "I guess I can do that."
"So, what's the job?"
"I need a husband, Mr. Hansen. And I don't have much time left to choose one."
What do you want people to take away from reading this book?
That love comes in many ways, not always the way we expect either. Sometimes love isn't that immediate attraction. Love can grow out of respect for another person and giving them what they need first.
What are you currently working on? What other releases do you have planned?
I'm currently writing the third book in the series, Dating, Cowboy Style. It follows the youngest Hansen brother, Crease, as he comes home to Marietta and sets up a matchmaking business.

Thanks for blogging at HJ!
Giveaway:

Tule tote, copy of ebook of The Convenient Cowboy, tule swag
To enter Giveaway: Please complete the Rafflecopter form and Post a comment to this Q:

How far would you go to save what is yours? Would you go as far as Joy did and how would you make sure it turned out for the best?
Excerpt from The Convenient Cowboy:
"You folks celebrating tonight?" The waitress led them to a table near the window.
"Yes, ma'am. I got married today." Nate blurted the words out as if testing them on his tongue and gave Joy a quick smile.
No going back now. Her plan had worked. Wise decision or not, the jury was still out on that.
"Congratulations, Nate. Never thought I'd see the day, to be honest." The waitress handed them menus and waited for them to decide on their meals.
"I'm going to get a bottle of champagne. Joy, you'll have a glass, won't you?" Sadie smiled across the table.
"Maybe one, thanks."
"Nate? Would you prefer champagne or beer? It's not every day you get married." Sadie reached over and patted his hand. "I'm glad you two found each other. I have a feeling things will go very well for both of you." Moments later, the waitress was back with a bottle of chilled champagne.
When they all had their glasses full and Toby was occupied with a sippy cup of milk, Jethro lifted his drink. "To the newlyweds. May your days be filled with happiness and light."
"And may you both find comfort together." Sadie tipped her glass at the couple.
"Thank you for everything, Sadie. I know this wasn't exactly what you wanted, but you helped me anyway." Joy sipped her champagne, determined to make the most of the occasion. A glass of wine was bound to settle her nerves.
"It's my job to advise you, Joy. It's what Bradley wanted, but I think you've made the right decision. You need to get on with your life and you have a ranch to run, a child to raise. Nate is the perfect man to help you out, even if I think the circumstances are a bit unusual."
"You'd be surprised how often people marry for less. Look at Chance Watson and his brothers. All but one of them married someone they advertised for, and they're all still together." Joy grinned as Sadie's mouth dropped open.
"No."
"Yep. Ask them. They won't deny it. Fact is, I saw the sheriff the other day, and he made a comment about my advertisement. Said he hoped I found someone as nice as he did."
Nate whistled. "Well, I'll be. Guess you got as lucky as he did then. And here I was thinking I was the only one in town who got married because of an ad like yours." He grinned at her, his deep blue eyes twinkling under the restaurant lights. His carefree smile made her feel less frazzled, more confident in the decision she made.
"And Gina came with a baby, too. Little guy about the same age as Toby. When I heard that, I figured I didn't have anything to lose by trying." She sipped her champagne, desperate to gulp it down to steady her nerves. She might be sounding settled about the whole wedding issue, but inside she was a belly full of snakes. Wedding day meant a wedding night would follow.
The waitress appeared back at their table. "You folks ready to order?"

Nate carried a sleeping Toby inside, with Joy leading the way to his bedroom. The little boy felt right in his arms. Nate'd never had anything to do with children before, but this little guy was fast winning him over with his chattering and the way he followed him around the ranch. It was early days yet, but he hoped they could build a genuine bond between them. After the horrible time Nate and his brothers had given their grandpa, this was his chance to make amends by trying to make someone else's childhood better.
He hadn't had a chance to talk to Joy about being a better man yet; things had moved so fast once he agreed to marry her. But the way he behaved as a youngster and then a teen and a young man burned in his brain. What they put their grandpa through, the drinking, the fights, and refusal to work a decent day, embarrassed him to think about it. Jethro was the one who finally got through to Nate, made him see how lucky they all were that Grandpa was prepared to take them on when their own father ran off, leaving their mom with three unruly boys.
Not everyone would've had the perseverance that Grandpa had. And all Nate had done was give him hell every chance he got. I'm sorry, Grandpa. I promise I'll make things better for this little guy now that I've been given the chance. It's the least I can do for him and his momma.
"Thanks, Nate. I'll take it from here." She moved past him and leaned over Toby, stroking the hair from his face. "Poor little guy is plum tuckered out. It's been a big day for him."
"Kind of comes out of the blue for me too." Nate touched her arm. "Look, I'm sorry I didn't make it to the jeweler's and buy you a proper ring. Not how I planned it when I agreed to do this." Color flushed on her cheekbones, and he removed his hand, giving her space.
"You have nothing to be sorry for. It's very sweet of you to give me your grandma's ring. I'm sorry I didn't get Bradley's off. It didn't even cross my mind, and I embarrassed you in front of family."
Nate laughed then clamped his hand over his mouth as Toby stirred. "Sorry."
"It'll take a gun going off to wake this boy up once he's asleep." Joy dropped a kiss on Toby's cheek.
"Just so you know, you didn't embarrass me. I've done more than enough in my lifetime to embarrass myself. Not used to thinking about anyone else. That's gonna change now that I'm a married man." He moved over to the door and watched as she slipped off Toby's shoes and jeans. Joy managed to get the boy's sweater off without too much trouble before she tucked him under the blanket and smoothed it down.
"You've done nothing wrong, Nate. So far, you've done everything right. I couldn't ask for more from you than you've already given." She moved to the door and glanced back at Toby as she turned off the light.
Nate followed her to the kitchen.
"Please don't freak out, but this place is a disaster. I'm always behind on the housework these days so you'll have to excuse the mess," she said.
He shrugged. "No worse than what I'm used to. Three men without a care in the world didn't fare any better. It's only lately that the house is clean, and that's mainly because of Sadie. She's a neat freak so Jethro has turned all housewife on us. Can't even walk in the kitchen with my boots on anymore." He grimaced. "Man should be able to wear his boots, don't you think?"
Joy smiled. "So long as you don't drag mud through the house, I don't really care." She stopped and stared at him. "Did you want coffee before, you know, we um… retire for the night?"
Here was his chance to be the nice guy, to put her at ease and prove he wasn't the playboy everyone thought he was. Show her he did care about other people's feelings rather than just his own. "Been thinking about that. I'll take the couch for a bit. Least until we get to know each other better."
Her shoulders sagged. No doubt in relief. He'd made the right decision, despite the fact his body wouldn't have objected snuggling up to her. It'd been a while since he'd had any kind of close contact with a woman.
"Um, look, that wasn't actually how either of us thought this would work out. You've kept your part of the bargain, Nate. I feel I should keep mine." She faced him, her chin up and body straight. She'd look more relaxed heading for the gallows.
Nate shook his head. "I'm not that kind of guy. Maybe once, but not now. I'm not going to rush you to do anything you don't want. Why don't we get to know each other first, become friends and see where that takes us?"
"Are you sure?"
Not really, but it's what's best.
"Yeah. I'm sure."

Joy handed Nate a pillow and blankets, the guilt still nipping at her heels. "Sleep tight." She turned and walked out of the living room, paused at the door. "Thanks, Nate."
"Night, Joy."
She walked down the hallway to her bedroom, checking on Toby on the way. She closed the bedroom door behind her, leaned on it, and sighed. Was this really what she wanted? Sooner or later she was going to have to take him to her bed. It was only fair, and considering she'd been the one to make the rules, it seemed mean to let him sleep out on the couch.
But at least for now she had someone who wanted to stay and work with her. Everything else would fall into place. They could work on a friendship and see where it ended up. At least, that was the hope.
Joy undressed, pulled the sleep shirt over her head, and stumbled into the bathroom to brush her teeth. Bradley's toothbrush still sat in the holder on the edge of the basin. She'd seen no reason to throw it out, desperate to cling to all the memories she could. Now Joy tossed it in the trash. Hanging onto every little thing wasn't going to help her deal with her emotions. Better to get rid of the clutter and concentrate on the important things.
Keeping this ranch afloat for Toby was top of the list. Everything else she could cope with. She turned off the light and padded to the bedroom and pulled back the blankets, sliding in and snuggling down. Which side of the bed did Nate prefer? Did he read before he went to sleep, or did he fall into bed and stare at the ceiling like Bradley used to do, pondering the best bloodlines for his next breeding stock?
She rolled over and punched the pillow into shape, annoyed with herself despite her nerves about her wedding night. Sleeping separate wasn't necessary, and she'd been a wimp to give into him. Tomorrow she'd talk to Nate about it, make him see her side of the argument. Do the right thing by him because that was the deal and she didn't go back on a promise.

Joy woke the next morning just as the sun crept under the edge of the curtain. She lay still, listening to the sounds of the ranch waking up. Not a sound in the house though. Was Nate already outside? She threw back the blankets and her feet hit the floor. Once she had her bathrobe on, Joy headed to the kitchen to put on the coffee.
She peeked into the living room. Nate was fast asleep, one leg hanging over the edge of the couch, the other bent at an angle, his body too long for the settee. His arms were slung over his head and his chin tucked into the crook of his elbow. Creases marred his forehead. There was no way Joy would believe he was comfortable.
She turned on the coffee and put out mugs. The least she could do was wake him up with a brew ready. She didn't want him to have anything to regret on his first day as a married man. She poured the coffee and took it into the living room. He stirred and slowly opened his eyes.
Nate propped himself against the pillow and rubbed his face trying to wake up. She probably should've put on a pair of jeans before coming out, but it was her habit to make coffee before she did anything else. He stared at her blankly.
She pushed the coffee into his hand. "Here, drink this."
"Thanks." He wrapped his hands around the mug and sipped.
Joy moved away and sat on a chair, watching him wake up and trying not to focus on the first naked male chest she'd seen in more than a year.
"This isn't fair on you, Nate. I offered you a proper marriage. Not something where I'm the only one winning." Guilt chipped at her because last night had worked for her. The transition from widow to wife again would take some getting used to, but it was hard to ignore how considerate he was being. "This house belongs to you, too, now. You don't deserve to be sleeping on the couch."
He gave her a bleary look. "I meant what I said. Let's get used to each other, and we can take it from there." His gaze dropped to her legs and then darted back to her face. He was interested in her; there was no doubt in her mind.
"We can do that, but from now on, you'll sleep with me. Not saying we have to do more than sleep, but I don't feel right with you out here. It's not part of the deal, and I told you I keep my promise." No matter what it costs me.
He grunted and sipped his coffee.
"I'll get dressed and make a start on breakfast, but I want to ask you something first. Do you mind if I concentrate on the house today, clean it before I help you outside? It's a pit and I hate it like this."
"Sure. I've got plenty to do to keep myself busy." He drained his mug and put it on the floor before stretching his arms over his head. The way the patch of dark hair on his chest dove down his belly in a thin line and disappeared into his boxers fascinated her.
Get a grip, Joy. Anyone would think you've never seen a half-naked man before.
He caught her staring and a lazy smile curved his lips. "Any chance of another cup of coffee?"
"Sure." She stood and reached for his mug then hurried out to the kitchen, her cheeks flaming. Silly fool. Drooling over him already and it's only day one of being married! But it'd been ages since she'd even had a spark of interest in the opposite sex. The last few months of his life, Bradley was exhausted just being alive. Sex had been the last thing on either of their minds. The light throbbing in her core must mean she wasn't missing Bradley as much as she used to, which made her feel guiltier than getting caught staring.
Joy poured the coffee and placed the mug on the table just as Nate walked in. He'd pulled on a pair of jeans, but his chest was still bare. "Don't mean to make you feel uncomfortable. Not my intention." He sat at the table and reached for his coffee. "What time does Toby wake up?"
She held her bathrobe around her body like a suit of armor. "Anytime now. I'll, um, check on him when I get dressed." She scuttled out of the kitchen and ran straight to her bedroom and shut herself in. What an idiot. Drooling over him like a sex-starved fool! Didn't make any difference that it was true. She was sexually frustrated and would readily admit it, but only to herself. What the heck was Nate going to think?
She pulled the bathrobe off, had discarded the sleep shirt when she heard Toby call out. "Hang on, baby." Joy pulled a clean set of underwear from her dresser and slid on some worn jeans and an old button-up shirt. She checked her face in the mirror before grabbing a hair tie from the bathroom and exited while pulling her hair up into a messy knot.
Nate walked out of Toby's bedroom with her son on his hip. "Someone couldn't wait to get up."
Toby hung onto Nate, his little hand on the cowboy's naked chest. Joy swallowed and smiled. "Morning, baby. Let's get you some breakfast." She held out her arms to Toby, but he tuned to rest his head on Nate's shoulder. "So that's the way it is, eh?"
"Sorry. I think he likes me for some reason." Nate followed her into the kitchen. "Never had nothing to do with little ones before."
"I'm glad. He doesn't know what it's like to have a father." She pulled the high chair closer to the table and Nate sat Toby in it.
"Makes two of us then." He tightened the safety strap and wiped his hand over the unruly curls. "Something else we have in common, little fella."
Joy stared at him. "Something else?"
"Yeah. Stupid chickens."
"Stupid chick'ns." Toby slapped his hand on the high chair. "Hung'y, Momma."
"Breakfast coming right up." Joy kissed the top of his head and reached for a banana to keep Toby going while she made eggs for them all.
She could do this.
Excerpt. © Reprinted by permission. All rights reserved.


Book Info:
Marry me or walk…
Nate Hansen desperately needs a reboot to his playboy image that doesn't involve women, drinking and fighting. Rehabilitation and building a solid future proves elusive as he can't land a permanent job until someone mentions local widow Joy Mitchell who's advertising a full-time ranch job. Perfect.
Joy Mitchell is desperate for a ranch hand to help keep her dead husband's legacy alive out of the greedy grasp of her manipulative father-in-law. Nate's reputation precedes him, none of it good, but the ranch is running on empty, and Joy makes the hard choice. Problem is the job she's offering isn't exactly what Nate had planned.
Nate knows what its like to lose everything, but seriously, become a mail-order groom? But Joy won't or can't compromise.
Book Links: Amazon | B&N | iTunes | Kobo | Google |


Meet the Author:
After moving to the lush green wine region of Australia's Hunter Valley, Ann has the perfect surrounding to let her imagination to run wild. She alternates her time between writing western romances, women's fiction romantic and playing in her garden. Two kinds of hero make Ann to a mass of nerves. The hot cowboy with a slow sexy drawl (she used to live out in the desert and enjoyed every minute) and a man in a kilt (Imagine Jamie Fraser) She can't wait to visit Scotland where she can get her fill of the tartan clad hotties for, um research purposes, of course.
In the meantime, her dear husband puts up with her talking to her characters and getting lost in worlds only she can imagine as she battles to bring stories to the page for everyone to enjoy.
Website | Facebook | Twitter | Instagram | GoodReads |