Today it is my pleasure to Welcome author
Kelly Elliott
to HJ!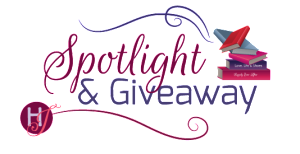 Hi Kelly and welcome to HJ! We're so excited to chat with you about your new release, Fated Hearts!

Hey y'all!

Please summarize the book for the readers here: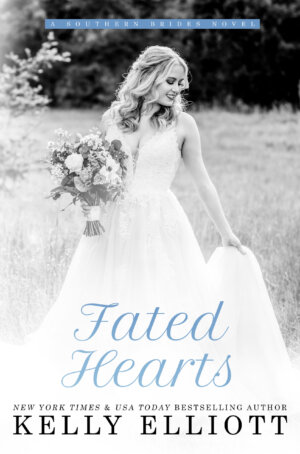 Fated Hearts is a tail about two people being forced to share a hotel room after being stuck in Chicago. What starts out as fun banter, quickly escalates to something more between the couple. They think they are simply going to have a love affair and walk away from one another, but fate has something else in store for them.

Please share the opening lines of this book:
"I'm sorry, Mr. Carter, but all flights out have been canceled due to the snowstorm."

I sighed but then quickly flashed the older woman behind the American Airlines counter a smile and a wink. I traveled enough to know that if the issue was weather-related, they didn't have to put you up in a hotel, and I knew things would be booked fast because of the storm.
Please share a few Fun facts about this book…
The hotel in Boerne Texas is based off of a real hotel I stayed at.
This book was supposed to be the first book in the series, but I held onto the idea and decided to finish the series with it. I'm glad I did!
I went to Chicago with my daughter for the research trip and we had an amazing time just the two of us! She also told me on that trip she wanted to change her major in college to English/creative writing. Needless to say I was overjoyed!
Please tell us a little about the characters in your book. As you wrote your protagonist was there anything about them that surprised you?
Roger appears earlier in Lucky in Love (Don't worry..you don't have to read that book to read this one), so there were really no surprises with him.
Annalise was a complete joy to write. I just loved her! She was strong and knew exactly what she wanted.
If your book was optioned for a movie, what scene would you use for the audition of the main characters and why?
Oh my gosh the first scene in the book. It is too funny and I think you would get a great sense of their chemistry.
I opened my eyes and sighed before I pulled the pillow over my head again. As much as I hated that I could hear everything happening in the next room, the sound of the muffled water caused me to drift off to sleep once again.

Next came a woman's soft voice. "Where's the damn light?"

No, we don't need the light on in my dream, baby. Just come to bed.

Even with the pillow over my head, I saw a bright light fill the room—and then the sound of a woman screaming had me jumping out of the bed and damn near falling on my face as I tripped over my luggage.

"Oh my God! Oh my God! You're naked! Why are you naked!?"

I rubbed at my eyes to make sure I was awake and not dreaming. After blinking several times and letting my eyes adjust to the bright light, I saw a woman standing on the other side of the bed.

"Why are you in here?" she shouted. "And you're naked!"

I blinked again, still half-asleep. "Yes, you've already mentioned that. Why are you in my room? I was fucking sleeping—that's why I'm naked!"

Her lip curled back in a snarl as she jerked her head back and looked at the bed, then me. "Who sleeps naked in a hotel bed? That's just…gross!"

I scrubbed my hand over my face, pausing for a moment to take in what I was seeing. Holy mother of God. The stranger was dressed in nothing but a white tank top and lace panties. Her blonde hair was pulled back in—oh, Jesus—two pigtails.

That was fucking hot.

I did a quick sweep of her insanely gorgeous body before I finally looked at her face. She looked like a goddess. No, a princess. Both?

"Oh, shit," I whispered. "You're beautiful."

Her mouth opened as if she was going to say something, but then she quickly snapped it shut.

I was staring at the most beautiful woman I had ever seen in my life. She had the bluest of blue eyes, and they stared back at me in utter disbelief.

"Your hair… It's…it's in pigtails."

She frowned and placed her hands on her hips. "Really? That's what you're going to focus on right now?"

"I'm sorry. A beautiful woman nearly naked and wearing pigtails is in my hotel room. What else am I going to notice?"

The corner of her mouth twitched before she sighed and dropped her hands. "I believe you're in my hotel room."

Laughing, I looked around and motioned with my hands. "I do believe I was here first, princess."

She growled. Holy shit, she actually growled. "Don't call me that. I am not your princess. I happen to have a name."

I stood there and waited for her to give me said name. With one brow raised, I watched as she finally took in my body. She made absolutely no attempt to hide the fact that she was appraising me. And, of course, I noticed the extra few moments she spent on my cock. I smirked and asked, "Are you finished checking me out?"

Her gaze jerked back up to mine. "What?"

"What's your name?"

"Oh…um…it's Annalise. Annalise Michaels."

"Roger Carter."

Annalise looked all around the room, completely avoiding any eye contact—or any other part of my body. "Could you please put some clothes on, Roger?"

"Can you?"

She turned back to me. "I'm not the naked one."

I huffed. "Please, I can see your nipples through that thin white tank."

She quickly covered her chest with her arms and let out another growl, followed by, "Could you at least try to act like a gentleman?"

I reached down and opened my suitcase, searching for a pair of sweats. After finding them, I slipped them on as Annalise pulled a sweatshirt over her head to cover herself. She then started to put on yoga pants. It was hilarious watching her struggle to pull them up. She hopped, twisted, then finally fell on the bed and pulled them on. All the while, I stood there and watched in amusement.

Once she was dressed, she focused her attention back on me. "Okay, so what are we going to do about this?"

I shrugged and headed into the other room to see if there was any water. Two bottles sat on the counter, and I grabbed one to open it.

"Wait! Don't drink that!"

I glanced at the water and then at Annalise. "Why not?"

"They'll charge me, like, five dollars for it."

I twisted it open, and she frowned. "No," I said, "they'll charge me the money because this is my room."
What do you want people to take away from reading this book?
What I really hope they get is a good romantic love story. I hope when they finish the last sentence they have a smile on their face and fall in love with love!
What are you currently working on? What other releases do you have planned?
I'm currently writing Hearts in Motion (Book 5 in the Boggy Creek Valley series). After Fated Hearts, She's the One (Boggy Creek #3) comes out on November 30, then Surrender to Me (Boggy Creek #4) comes out January 25, 2022.

Thanks for blogging at HJ!
Giveaway:

Signed paperback of Fated Hearts by Kelly Elliott
To enter Giveaway: Please complete the Rafflecopter form and Post a comment to this Q:

If you had to be stuck in a hotel room with someone for a week…who would you want to be stuck with?
Excerpt from Fated Hearts:
The sound of the shower turning off had me placing my phone on the side table and scrambling back under the sheets. The last thing I wanted to do was face Roger. Not after his junk was nearly all up in my trunk.

I closed my eyes at the sound of the door slowly opening. I could hear Roger moving quietly through the room. He walked back over to his side of the bed and put his bag down. A few seconds later, the door to the room opened and then clicked shut.

I threw the sheet down and exhaled. "Two days. I cannot be stuck in this hotel room with that man for two days."

Deciding to get up and get dressed so I could hit the gym after a quick stop by the front desk, I threw on some different yoga pants and a Dry-Fit shirt. I walked into the bathroom and noticed that Roger had put his toiletries to one side, and neatly moved mine to the other. You could tell a lot about a man by what he used for his bathroom routine.

He had an electric toothbrush. Used Colgate peppermint toothpaste—gross, Crest-lover here—and floss. Oh, nice. We had a man who took care of his teeth. Come to think of it, when he had smiled, it had looked like an awfully nice one.

I shook my head and kept snooping. Speed Stick deodorant and a black bag that I was guessing held his shaving items. Had he shaved? No, he wouldn't have had time to shave. Lord, how I loved a man with a five o'clock shadow.

What made me smile, though, was the way all his items were neatly pressed to the other side of the bathroom sink. I had unpacked mine last night and had left everything all over the sink. He could have been a jerk and pushed mine to the side in a pile, but he hadn't. Why did that make my stomach flutter?

"Oh, for the love, Anna. It's been too long since you've been with a guy."

After I brushed my teeth and exchanged my pigtails for a ponytail, I headed to the front desk. It was my lucky morning because Heidi was gone. A younger man stood behind the counter, and when he saw me, he grinned.

"Good morning. How may I help you?"

"Yes, I'm in room sixteen thirty-three, and it was double-booked. I was wondering if…"

He shook his head, and I stopped talking. Clearly, he already knew the situation. "Ms. Michaels, I'm so sorry. Mr. Carter was here only minutes ago. I'm sorry to say we still have no available hotel rooms, and with the way this storm is continuing, I doubt we will. I've called to a few of our sister hotels to see if I might be able to find a room, and I haven't had any luck yet."

I sighed. "Well, it was worth a shot. Do you think you could keep checking?"

"I've already made a note of it and put it in our daily pass-down so that the next person on shift will be on the lookout as well."

Smiling, I said, "Thank you so much—" I glanced at his nametag—"Hunter. Thank you."

"It's my pleasure, Ms. Michaels."

With that a bust, I headed back to the elevator and to the gym, which was on the third floor. The entire time I walked down the hall, I tried to think of a solution to the sleeping problem. Maybe they had a rollaway bed I could ask for.

Shit! Why hadn't I thought of that last night?

Pushing open the door to the gym, I saw a man about my age running on one of the two treadmills. There were two elliptical machines and two stationary bikes as well. I walked over to the other treadmill and stepped on. I hit the buttons and started a nice, fast walk to warm up before my run.

When I glanced up and looked into the mirrored wall, I tripped over my own freaking feet.

"Roger," I whispered, taking in the sight of him lifting weights. He had on headphones, and his eyes were shut while he concentrated on doing bicep curls. My tongue instantly went to my lips to moisten them.

The man was dressed in shorts and a T-shirt that said, "Born and Raised Cowboy." I knew I'd heard a hint of southern in that accent.

It looked like the damn shirt was painted on him, it fit so snugly.

"Right? He's hot, isn't he?"

My head snapped to the right to find a girl on one of the elliptical machines. She was also watching Roger work out in the mirror. Her dark hair was up in a ponytail, and she looked close to my age, maybe a few years younger. For sure in her late twenties.

"When he started working out, my best friend was running on the treadmill and missed a step. She went flying off the damn thing, and he touched her!"

I screwed up my face in confusion. "He…touched her?"

She laughed. "Not like that. He ran over and helped her up. Asked if she was okay and all of that. I swear the little bitch did it on purpose. Although, she did have to go back up to the room because her elbow was cut open and bleeding."

Gasping, I asked, "Is she okay?"

Elliptical Girl shrugged. "No clue. I told her she was on her own. No way I was leaving this front-row seat. You should see when he does one-legged squats. He has an ass that you could bounce a quarter off of."

I shook my head as I kept walking. "Wait, your friend got hurt, and you stayed here just to watch Roger?"

Her eyes snapped from the mirror to me. "Oh, my God. Like, is he your man? I'm so sorry! He's just so…handsome isn't even the word. He's so pretty, hot, built, fine…I could go on."

I laughed.

"You're so lucky. He's a gentleman. He helped Lynn and asked if she needed him to go get help. You look good together. With you looking like Cinderella and all, and him…Prince Charming."

I rolled my eyes. Good Lord, this man had a powerful effect on women, that was for sure. "He's not my boyfriend."

She nodded. "Husband then. Lucky bitch," she whispered.

Before I had a chance to correct her, I heard my name.

"Annalise, princess. What are you doing here?"

I turned and looked in the mirror to see Roger walking up. Elliptical Girl had to slow down, probably for her own safety.

"Roger," I replied with a smug smile. "I'm about to run a few miles."

The guy on the treadmill next to me had just slowed down and gotten off. Roger glanced at the now empty machine, then back to me.

"A run, huh? How about a little friendly competition?"

I lifted a brow. I loved a good challenge. Widening my smile into a full-on grin, I asked, "What did you have in mind?"
Excerpt. © Reprinted by permission. All rights reserved.


Book Info:
It was only meant to be a short trip—up to Chicago for two days and then back to Texas. At least, that was the plan until a massive snowstorm leaves me trapped in Chicago at a local hotel with no definite timeframe of when I can go back home. If that wasn't a crazy-enough turn of events—I wake up to a beautiful princess standing in my hotel room.
She was definitely a sight to behold, but she's not the least bit thrilled to see me—think Momma Bear finding Goldilocks lying in her bed type of annoyance.
You see, my princess turned out to be a tired and angry traveler who had been double-booked…in my hotel room. With no rooms left anywhere in the city, we are forced to bunk together to ride out the storm. Now all that's left to determine is will we survive each other.
After a rocky start and some much-needed rest, Analise and I soon forge a friendship that turns into a no-strings-attached fling.
When the fairytale we got lost in melts away, we have an even bigger storm to weather that we never saw coming. The one where I'm faced with the uncertainty of having to walk away from the one woman who has opened a part of my heart I had thought was as frozen over as the city we found each other in.
Fated Hearts is a stand-alone novel and the last book in the Southern Bride series.
Book Links: Amazon | B&N | iTunes | Kobo | Google |


Meet the Author:
Kelly Elliott is a New York Times and USA Today bestselling contemporary romance author. Her bestselling works include, Wanted, Broken, Lost Love, and Never Enough, to name a few.
Kelly lives in central Texas with her husband, Gus, her chocolate lab, four cats, and endless wildlife creatures. When she's not writing, Kelly enjoys reading and spending time with her family.
To find out more about Kelly and her books, you can find her through her website.
www.kellyelliottauthor.com
Website | Facebook | Twitter | Instagram | GoodReads |