Today it is my pleasure to Welcome author
Jackie Ashenden
to HJ!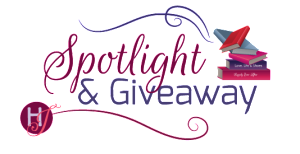 Hi Jackie Ashenden and welcome to HJ! We're so excited to chat with you about your new release, Find Your Way Home!

Thank you and hi everyone!

Please summarize the book for the readers here: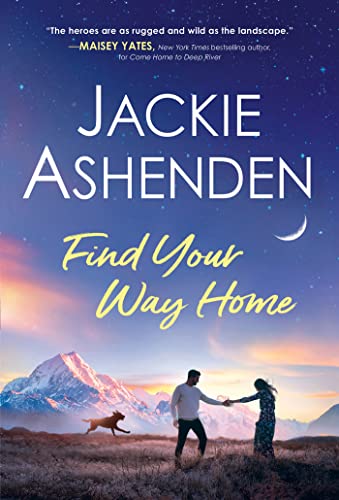 One headstrong, stubborn woman looking to start a new life meets an equally headstrong, stubborn single dad in a tiny town in New Zealand. He doesn't take kindly to being told what to do and neither does she, and so naturally all they want to do is tear each other's clothes off.

Please share your favorite line(s) or quote from this book:
I love it when two heroes who are brothers are winding each other up. It's hilarious and a lot of fun to write, especially when one of them is VERY grumpy!
"What's up?" Finn asked. "You've been in a foul mood all morning."
"Nothing," Chase said flatly. "Will Levi be okay to keep an eye on Gus when she finishes school?"
"Yes and bullshit it's nothing." His brother gave him an assessing look. "I know. It's that pretty Texan, isn't it?"
"Piss off," Chase said grumpily.
Finn gave him one of his rare grins. "What's the big deal? I'm pretty sure she likes you, if that's the issue."
"I'm not talking about this with you, asshole."
"Why not? You never have that problem when you're the one bringing up subjects people don't want to discuss."
Chase didn't dignify that with answer, mainly because it was true.
"Would you like me to pass her a note?" Finn went on, apparently not caring one bit about Chase's temper. "Tell her that my big brother thinks she's pretty?"
"You do know that I have no problems whatsoever with punching you in the face?"
"Come on, you're an adult and so is she. She's hot. She likes you—"
"She does not."
"Oh, not that kind of like. The other kind of like. The I hate you but I want to rip your clothes off kind of like."
Chase wondered what people would do if he turned around and strangled his brother right there on the bank. "Stop talking, Finn."
Please share a few Fun facts about this book…
This book is set in New Zealand's South Island, in a town with exactly three buildings and no cellphone service.
It's linked to my Alaska Homecoming series that's set in a small town in Alaska called Deep River.
It's an enemies to lovers book, which is one of my favorite dynamics
What first attracts your Hero to the Heroine and vice versa?
Chase is instantly physically attracted to Izzy but of course he doesn't like it. He thinks she's unprepared and overconfident and knows nothing about how to cope with living in small town New Zealand. Izzy is as instantly attracted to him, but takes major exception to his take-charge ways. Of course, as they get to know each other, and she finds out he's actually extremely passionate about his town and the environment, and he discovers she's protective and caring, then they really start to fall for each other.
Did any scene have you blushing, crying or laughing while writing it? And Why?
I very much enjoyed writing Gus, Chase's 12 year old daughter. She's very up front and honest and she made me laugh.
Chase stood there a moment, taking a couple of deep breaths to get his fury under control, by which time Gus had walked past him into the little kitchen off the living area.
Really, all he needed now was for Finn to do something stupid and his day would be complete.
"You shouldn't yell at Uncle Levi." Gus's comment was punctuated by the sound of cupboards opening. "He wasn't doing anything."
"Oh, he was most definitely doing something."
"Only a sex thing."
Chase shut his eyes, pinched the bridge of his nose, and prayed for patience. "Gus, please don't tell me that you—"
"Chill out, Dad. I'm not dumb. I know all about that." He heard the sound of the fridge door opening. "There's nothing to eat."
Chill out? Chill out?
For a second, Chase debated whether or not his head was going to explode, because it seemed his day hadn't reached its low point after all.
He'd thought Levi and his bullshit was the nadir, but apparently his young daughter not being bothered about said bullshit was the nadir.
Readers should read this book….
If you're wanting to escape to a beautiful little town in an alpine environment full quirky townsfolk, hot outdoorsmen, and a whole lot of emotional romance.
What are you currently working on? What other releases do you have in the works?
I am currently doing copy edits for All Roads Lead to You, which is the second book in the Small Town Dreams series. This one is out in November. My next release is A Diamond For My Forbidden Bride, which is with Harlequin Presents and is out at the end of May.

Thanks for blogging at HJ!
Giveaway:

A Print copy of Find Your Way Home by Jackie Ashenden
To enter Giveaway: Please complete the Rafflecopter form and Post a comment to this Q:

What's the first thing you think of when someone says New Zealand?
Excerpt from Find Your Way Home:
Izzy sat enjoying the peace of the early morning, and just when she was considering going in search of coffee, the sound of pounding feet caught her attention and the figure of a man running along the foreshore of the lake came into view.
Then he suddenly veered toward the water, running straight into it and diving beneath the surface. He came up a second later, shaking his head and scattering water droplets everywhere, before swimming powerfully back to shore.
He waded out, pulling off his T-shirt and wringing it out, dawn's light gleaming on his damp skin, highlighting broad shoulders, the hard planes of his chest, and the sharp, chiseled lines of his abs.
Izzy's mouth went dry, her cheeks a trifle warm. She'd never been so conscious of a man's body before, but this man was something else. She couldn't take her eyes off him.
He came closer, water still glistening on his skin, as he raised a powerful arm, pushing one hand through his short black hair. And as he did, she realized it was Chase Kelly.
A full-on blush washed over her. Oh hell, she did not want to be caught gawking at him. Her fiancé of two years had just dumped her, so she shouldn't be getting hot under the collar for a complete stranger already.
She definitely didn't want him to know she'd been watching him and didn't want to talk to him either. Especially after he'd been so gruff the day before.
Quickly, Izzy got to her feet and started along the gravel sidewalk that ran beside the hotel.
"Hey," Chase called, "where are you going?"
Izzy kept walking.
"There's nothing down that way except Brightwater Vineyard and they're not open for another five hours."
Izzy took another couple of steps.
"I'm talking to you, Miss Montgomery."
She stopped, her heart beating uncomfortably fast. So what if she'd been worried. Yes, that's why she'd watched him. She was concerned. Nothing whatsoever to do with how fine he looked without a shirt.
Izzy ignored her heartbeat, put on her cool, serene expression, and turned around.
Chase had followed her, standing not far away with his sodden T-shirt in one hand.
He was…magnificent. Like a statue of a god rendered into hard muscle, strong sinew, and smooth olive skin. Rugged and powerful and…
Very much not like Josh.
The thought came out of nowhere, winding painfully through her, making her resent Chase Kelly even more. She'd been telling herself constantly she did not want to think of Josh, and yet there was something about Chase that brought Josh to mind in an uncomfortable way.
It was stupid and she didn't like it. She was here to forget what'd happened, not to be constantly reminded of it.
What she really wanted was to ignore Chase and keep on walking, but she was someone who helped solve troubles, not stir them up.
Shoving her hands into the pockets of her parka since she wasn't sure what else to do with them, Izzy gave him what she hoped was a cool smile. "Oh, hi. Didn't see you there."
His gray eyes glinted in the dawn light as he looked at her. "Sure you didn't. That's why you were sitting on the steps watching me as I came out of the lake. Because you didn't see me."
Izzy hoped desperately that she wasn't blushing, but she had a horrible feeling she was and that it was noticeable.
Deciding to ignore it, she lifted a shoulder. "I only wondered if you might need help. You rushed into the water so quickly."
Chase gave her a long, enigmatic look. "I might need help," he echoed. "Right."
There was so much disbelief in his voice that Izzy found herself adding hurriedly, "Well, you were alone. And drowning can happen in a matter of seconds."
"I see." Amusement glittered in his eyes. "And, what? You were ready to leap in and rescue me?"
Izzy bristled, though she tried very hard not to. "Yes. If there was a need."
"Uh-huh. So I guess you can swim?"
"Of course I can swim." She hoped that didn't sound as snappish as she suspected it did, but his questions were irritating. "Your point being?"
"What about surf lifesaver training?" he persisted. "Have you had experience with CPR? Know all the appropriate holds to use so you can drag a man three times your size out of the water by yourself?"
Izzy prided herself on never causing a fuss. She was always cool and calm and perfectly in control because that's what difficult situations required. So she had no idea why all Chase's questions felt like small needles pricking her. Perhaps it was jet lag or the remains of her rage, or maybe it was the fact that even though she'd been telling herself that coming here had been the right decision, she couldn't shake the doubt that all she'd done was run away.
Whatever the reason, she could feel her patience running thin, and she didn't like it. If she was going to remain here in Brightwater Valley and help get this new business venture up and running, alienating one of the inhabitants was a very bad idea.
So she shoved her irritation down and gave him another smile. "No, actually, I don't know any of those things. Good thing you didn't need my help then, isn't it?"
His eyes glinted again, making something inside her twist as a certain awareness crept over her skin.
Oh, she didn't like this. She didn't like this at all.
Excerpt. © Reprinted by permission. All rights reserved.


Book Info:
He's hell-bent on telling her what to do.
She's determined to make it on her own.
They're both going to learn a thing or two about first impressions.
Brightwater Valley, New Zealand, is beautiful, rugged, and home to those who love adventure. But it's also isolated and on the verge of becoming a ghost town.
When the town puts out a call to its sister city of Deep River, Alaska, hoping to entice people to build homes and businesses in Brightwater, ex paratrooper Chase Kelly is all for it. He sees the benefits of building the economy, but only if those who come to Brightwater are ready for its challenges. Former oil executive Isabella Montgomery and her plan to open an art gallery don't seem up to the test. Now Chase is determined to help her learn the ways of his formidable hometown.
Book Links: Book Links: Amazon | B&N | iTunes | kobo | Google |


Meet the Author:
Jackie is a Publisher's Weekly bestselling and critically acclaimed author of over seventy books (and counting).
She lives in Auckland, New Zealand with her husband, two kids, one cat and one dog. When she's not torturing alpha males and their kick-ass heroines, she can be found drinking gin and tonics, reading anything she can lay her hands on, knitting yet another sweater, baking pavlova, or being forced to go mountain biking with her husband.
You can find Jackie at www.jackieashenden.com or follow her on Instagram jackie_ashenden
Website | Facebook | Twitter | Instagram | GoodReads |