Today it is my pleasure to Welcome author
Traci Douglass
to HJ!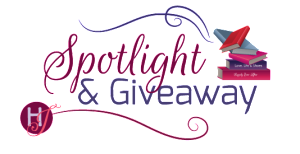 Hi Traci and welcome to HJ! We're so excited to chat with you about your new release, Finding Her Forever Family!

So excited to be here. Thanks so much for having me!

To start off, can you please tell us a little bit about this book?: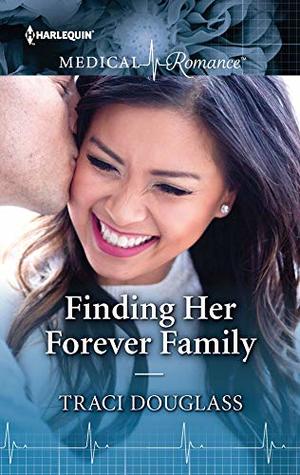 Sure. Finding Her Forever Family is the story of Trauma Nurse Wendy Smith and OB Dr. Tom Farber. She's sworn never to fall in love or have kids due to a genetic illness she may or may not have inherited from her mother and Tom has recently become a single dad after his tween daughter came to live with him after his ex-wife died. Wendy, who volunteers to counsel at-risk youth at the hospital where she works, ends up befriending Tom's daughter Sam and it's through their friendship that Wendy and Tom are brought together. While some of the subject matter of the book could be rather heavy, I hope I've dealt with it in an uplifting and optimistic way. Readers so far seem to think so and enjoyed it.

Please share your favorite lines or quote(s) from this book:
"Wendy sat down, fumbling to know what to do with her hands, what to feel about all the odd emotions racing through her in Tom's presence—attraction, irritation, lust, wariness. He was just too darned likable, that was the problem. And for Wendy, who avoided commitment like a bad MRSA infection, liking Tom could easily lead to deeper feelings and that scared the hell out of her."
What inspired this book?
Wendy Smith actually appeared in my first book with Harlequin Medicals, One Night With the Army Doc, so readers who've read that story as well, might recognize her from there. She was one of my favorite characters to write from that story, so I was excited to give her an HEA of her own. In that first book, the hero describes her as "half-Inupiat and all attitude" and I think that sums up Wendy to a T. But then I started to wonder what if all that snarky was hiding deeper pain and fears, and what might that look like for Wendy. When my wonderful editors suggested perhaps giving her the possibility of a terrible illness looming over her head, that clicked well with me and I ran with it. Tom and Sam were born out of my love for tear-jerker movies where families are forced to deal with heartwrenching losses and how those losses can reshape them and sometimes make them stronger. This is very much story of healing and moving forward and opening yourself up to love again, even with all the risks that come with it.
How did you 'get to know' your main characters? Did they ever surprise you?
Wendy and Tom were surprises for me. Like I said, when Wendy first appeared in One Night With the Army Doc, I never imagined she had all these hidden layers to her. And while I knew Tom was going to be a single dad, as I wrote about his past with his ex-wife and how that affected his relationship with his daughter Sam now, it really made me feel for both of them so much more. I love these characters and hope you will too!
What was your favorite scene to write?
Probably the scene at Wendy's apartment where they're meeting to plan a renovation of Tom's daughter's room as a surprise for her. It's the first time they both let their guard down completely and things take a turn for the steamy…
"I like it. All of it." Tom studied the advertisement again. "Sam can do whatever she wants in her space. I want her to feel at home and welcome. I want her to be comfortable."

She considered him a moment. "You're a good dad."

"Really?" He shook his head. "Doesn't feel like it. Most of the time I feel like a failure."

"That's because you're way too hard on yourself. No one's perfect. Not even Tom Farber." Wendy met his gaze direct, her dark eyes sparkling with determination. "What do you want?"

You. He coughed and countered, "What do you mean?"

"Beneath all your rules and your perfectionist tendencies, what makes you happy?"

"Happy?" The word creaked out of his throat like an old floorboard, sounding as foreign as it felt. "I'm perfectly happy."

"Are you, really?"

When he didn't answer right away, too stunned by the words, Wendy must've taken it as a rejection. "Fine. Whatever. I've done what you asked me to do. You have pictures, store names and confirmation numbers on the orders I've placed. My work's done."

She started to get up, but he caught her arm.

"Wait," he said, unable to look away from her lips. "I know what I want."

Wendy stopped, her breath hitching.

He watched her watching him.

Hungry tension sizzled between them. Even the cat, sauntering past them, seemed to notice, and dashed in a new direction. Cars rumbled past outside, and field lights suddenly burst to life from the Little League game at Tikishla Park down the street. Their glow added a surreal shine to Wendy's eyes, fixed on him as he finished the rest of his wine in one long gulp.

He closed the space between them and slipped an arm around her waist, setting his empty glass aside then taking hers too, his touch gentle to avoid spooking her. He tightened his hold on her, his other hand splayed against her back between her shoulder blades. "I want you."
What was the most difficult scene to write?
The break-up scene. I just wanted to shake both of my characters and tell them not to do it, not to walk away, and yet, that's exactly what they do…
If she stayed one more second, she'd end up telling him everything—all her fears, all her dreams, all her feelings for him and for Sam. Energy ricocheted inside her like a pinball. She had to go, had to run. Now. Before it was too late. Wendy stood, hugging her arms around her middle to keep from reaching for him. "Trust me. This is for the best. Let's just keep things light. Nothing has to change."

"Things damn well do have to change, Wendy. I just told you that I loved you." Tom pushed to his feet, anger and hurt shining in his blue eyes. "Doesn't that mean anything? How the hell can you stand there and tell me what's best for me and Sam when you don't even have the courage to face your own fears? People call me a control freak, but you're the one with the complex here. You think if you ignore what scares you, you'll be safe, but life doesn't work that way. I've told you how I feel, what I want. I've tried to show you I'll be there for you, tried to hold on, but I'm done. I won't repeat the same mistakes I did with Nikki."

He pinched the bridge of his nose. "This time I'm taking the hint."

She blanched, tears welling. "I'm sorry but whatever this is, I can't handle it right now."

"Goodbye, Wendy." With that, he turned and walked away, heading back toward his apartment, leaving her there alone with too many feelings, too much regret…"
Would you say this book showcases your writing style or is it a departure for you?
I think it showcases my writing style pretty well. I tend to have a snarky, sarcastic side to me IRL, and I tend to use humor to mask my own pain, so that often comes through for my characters as well. This books is very much in keeping with the style established in One Night With the Army Doc, even though it's a separate story and can completely stand on it's on.
What do you want people to take away from reading this book?
That even in the darkest times, light is waiting to get in, if we give it the chance. That staying open to love and the risks that come with it, is hard, but can be so worth it in the end.
What are you currently working on? What other releases do you have planned?
My next book with Harlequin Medicals was just accepted and is set to release October 1st of this year. That one's a small town Christmas story with a unique twist you'll have to read to find out about. LOL. And my next sweet-romance release with Entangled Bliss is due out this September. It's the first book in a new series and has a definitely rom-com feel, about two opposite people who each inherit half an old Victorian house together. The heroine's a down-on-her-luck actress who thinks the grass is always greener and the hero is a reclusive disabled ex-IRS agent with PTSD who's determined to lock himself away from the outside world, Think The Money Pit meets As Good As It Gets with a strong 1980s John Hughes-film vibe.
Thanks for blogging at HJ!
Giveaway:

$10 Amazon Gift Card
To enter Giveaway: Please complete the Rafflecopter form and Post a comment to this Q:

In Finding Her Forever Family, Wendy's a huge fan of home renovation/decorating/house hunting shows. Do you watch any of these? Tell me in the comments below!
Excerpt from Finding Her Forever Family:
Wendy trailed behind Tom down to a small, secluded creek. The peaks of the Chugach Mountains were visible over the tree line and red-breasted nuthatches sang from a nearby branch.

A sense of intimacy had formed between her and Tom after she'd told him about her mother's disease. And for some weird reason a weight had been lifted off her by sharing it with him. The fact he hadn't raced for the hills afterward was a nice surprise as well.

Tom was a good man. The more she got to know him, the more she could see that.

He was devoted to his daughter, devoted to his work, devoted to his patients.

He'd probably be just as devoted to the woman he loved.

Sadness pierced her chest, before she brushed it away.

That wouldn't be her. She had no business getting romantically involved with Tom Farber. She wasn't what he needed. Couldn't be. Hell, she wasn't even sure she'd be around in ten years. After all, Huntington's symptoms could start anytime between thirty and fifty and her mother had definitely been on the younger side—the disease taking her life at thirty-eight.

Perhaps she was being silly. Perhaps she should go ahead and get her results.

Put an end to all this terror and strife. Put the cards on the table once and for all.

Wendy stumbled over a stone in the path, distracted by her racing thoughts.

Tom reached out to steady her, his bright blue gaze locking with hers, and time seemed to slow. He looked as dazed as she felt. One of his hands held hers while his other slid around her waist.
Tentatively he drew her in closer, closer, until his lips brushed hers in a light kiss.

Stunned, Wendy stood still for a moment, taking it all in—the warmth of his firm lips, the pounding of his heart against hers, the taste of coffee on his tongue.

Before she could overthink her actions, she rose on tiptoe and kissed him back. He hugged her tighter and she couldn't resist sliding her hands down his muscular back as he deepened the kiss. Tom groaned low, the sound vibrating in her mouth.

They stood near the edge of an ivy umbrella stretching from the cement footing of a footbridge to the trunk of a tree. The scent of honeysuckle filled her lungs and the sweetness of it all made her toes curl.

"Get a room!" a passing canoeist on the creek shouted, laughing.

They broke apart, panting, neither saying a word.

Wendy felt blindsided, astonished, awake for the first time in years.

"Sorry," Tom whispered, his gaze still focused on her lips. "I didn't… I don't…"

They walked back uphill, Tom holding her hand this time.

Things with him felt nice, companionable and so far out of Wendy's comfort zone she had no idea what to do from here. She was used to casual hook-ups, not postcard moments.
Excerpt. © Reprinted by permission. All rights reserved.


Book Info:
A nurse to heal his heart…
…and complete his family.
After losing her mother to a hereditary illness, trauma nurse Wendy Smith vowed never to risk having a family of her own. So acting on her instant attraction to sexy single dad Dr. Tom Faber is a definite no! But through her unexpected connection with his daughter, Wendy grows closer to Tom and their chemistry intensifies…along with her longing for her own family—with him!
Book Links: Amazon | B&N | iTunes | Kobo | Google |


Meet the Author:
Traci is a USA Today Bestselling Romance Author with Harlequin/Mills & Boon, Entangled Publishing, and Tule Publishing. Her stories feature sizzling heroes with humor, quick wits, and troubled pasts and heroines who are smart, tenacious, and always give as good as they get. She holds an MFA in Writing Popular Fiction from Seton Hill University. She loves cute animals, chocolate, coffee, hot British actors, and sarcasm—not necessarily in that order.
Website | Facebook | Twitter | Instagram | GoodReads |