Today it is my pleasure to Welcome author
Helen Hardt
to HJ!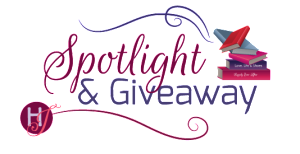 Hi Helen and welcome to HJ! We're so excited to chat with you about your new release, Follow Me Darkly!

Hi there! Thank you for having me!

To start off, can you please tell us a little bit about this book?: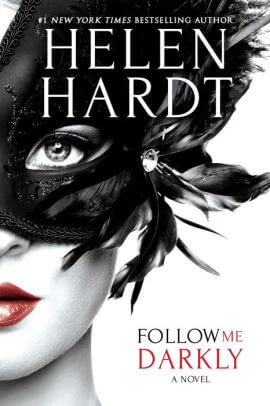 Follow Me Darkly is the first in a trilogy about an aspiring photographer and the billionaire who introduces her to the darker side of sex and romance.

Please share your favorite lines or quote(s) from this book:
"Exactly what do you want that you can't buy?"
"You," he says. "In my bed."
What inspired this book?
Follow Me Darkly was a collaboration with my editor, Liz Pelletier. She and I have known each other for over ten years and we wanted to work together, so we came up with the premise in tandem, and then I wrote the book without plotting anything. During edits, we continued our collaboration.
How did you 'get to know' your main characters? Did they ever surprise you?
I'm a pantser, meaning I don't plot anything out before I write. Consequently, I get to know my characters as I write them, and yes, they surprise me all the time!
What was your favorite scene to write?
Skye and Braden's first date was my favorite, because they engage in some super sexy and amusing banter. Here's a clip:
He puts his phone away and nods toward the oysters. "Ladies first."
Should I slurp or use the little fork? If I use the fork, will I look like a novice? I finally decide on the fork because that's how I always eat oysters. I never quite got the hang of slurping. I choose one of the smaller ones and squeeze a few drops of lemon juice on it. Then I scoop it expertly on the fork and into my mouth and take a sip of my martini. The martini was a good idea after all. It's much better with oysters than Wild Turkey.
Mmm. Delicious.
"Just lemon?" Braden says.
I swallow. "Yeah. It's perfect."
"I like a little cocktail sauce."
"Amateur," I say before I realize the word came out of my mouth.
He regards me, his eyes hypnotic. "We'll see who the amateur is by the time this night is over."
Excerpt. © Reprinted by permission. All rights reserved.

What was the most difficult scene to write?
The ending was tough. My editor and I went around and around on it to get it right. I don't want to add a snippet because I don't want to give anything away!
Would you say this book showcases your writing style or is it a departure for you?
This book is definitely on brand for me. I'm a "tell it like it is" kind of writer. I don't beat around the bush, and my pacing is super fast.
What do you want people to take away from reading this book?
I hope, after reading any of my books, readers will have a better understanding of what it is to be human and in love. Yes, even my paranormal books!
What are you currently working on? What other releases do you have planned?
Currently I'm working on the first draft of book three in the Follow Me series, Follow Me Always. I also have three more releases in 2020 after Follow Me Darkly. Descent on October 20, Runaway on November 23, and Awakened on December 29. It's been a busy year! Then Follow Me Under arrives on January 26, 2021!
Thanks for blogging at HJ!
Giveaway:

1 copy of FOLLOW ME DARKLY to a winner located in the US or Canada.
To enter Giveaway: Please complete the Rafflecopter form and Post a comment to this Q:

What would you like to see from me next? Which romance genre is your favorite to read?
Book Info:
I've always been a control freak. But he makes me crave submission…
Working for a hotel heiress and social media influencer may not be my dream job, but at least it allows me time to do what I really love―take photographs. Pretty good for a wholesome farm girl from Kansas trying to make it in Boston. Life may not be easy working for a diva, but at least I know what to expect.
Until blue-collar billionaire Braden Black strides into the office. He's beyond handsome and sexy, but also domineering with a definite hard edge. I'm not sure why he's interested in me, but within a few weeks, he's showing me a world I never knew existed.
He's opened up a side of me I can only face in the dark, and it's quickly becoming an obsession. How can I give up something this addictive―even if his secrets could ultimately destroy me?
Book Links: Amazon | B&N | iTunes | Kobo | Google |


Meet the Author:
#1 New York Times, #1 USA Today, and #1 Wall Street Journal bestselling author Helen Hardt's passion for the written word began with the books her mother read to her at bedtime. She wrote her first story at age six and hasn't stopped since. In addition to being an award-winning author of romantic fiction, she's a mother, an attorney, a black belt in Taekwondo, a grammar geek, an appreciator of fine red wine, and a lover of Ben and Jerry's ice cream. She writes from her home in Colorado, where she lives with her family. Helen loves to hear from readers.
Website | Facebook | Twitter | Instagram | GoodReads |