Today it is my pleasure to Welcome author
Charlotte O'Shay
to HJ!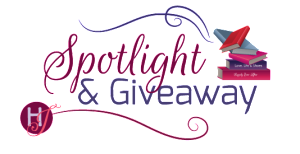 Hi Charlotte  and welcome to HJ! We're so excited to chat with you about your new release, Forever in a Moment!

Hi Romance Lovers !I'm thrilled to be back for a visit to HJ.

Please summarize the book for the readers here: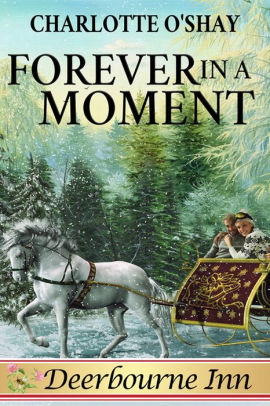 This fish out of water, opposites attract romance asks the question: what happens when a corporate attorney is dumped two weeks before her Christmas wedding but decides to go on her honeymoon anyway?
This romance is all about new beginnings, faith in yourself, and listening to your heart.

Please share the opening lines of this book:
How did I, Samantha DeMartino, end up driving a rental car in a snowstorm on my way to a tiny town in Vermont on a honeymoon for one?
I'll tell you, but I'm warning you now, keep your comments to yourself until the end. It's not pretty.
Please share a few Fun facts about this book…
Samantha is a lawyer and so am I. She's hurting and vulnerable but never loses her sense of humor. I wish I could be as strong. She questions her choice of career and so did I. We are both now doing different things. I very much relate to Sam's internal struggle.
This romance centers around the town of Willow Springs in central Vermont and is similar to the town of Warren, Vermont. I did some "story research" in Warren, Vermont when my husband and I celebrated a big anniversary at a beautiful country inn in Vermont.
Please tell us a little about the characters in your book. As you wrote your protagonist was there anything about them that surprised you?
Samantha "Sam" Demartino surprised me with her outspoken nature and her willingness to laugh at herself. She's a take charge person and a fabulous cook. Some of Sam's and my favorite recipes are included at the end of the book. I love that she's not afraid to admit when she's wrong which I love but have a hard time doing..
A secondary character Karla Payne surprised me when she and Samantha argue when they meet. Karla urges Sam not to take anything for granted in her life. Karla has a sad backstory of an almost fiance who died. Karla gets her happily ever after in my new book Home in Your Arms which I hope will be released Spring 2020.
If your book was optioned for a movie, what scene would you use for the audition of the main characters and why?
I turn and reach for the handle on the door.
"Samantha." If his voice were angry or commanding I'd have kept going. But his voice is low and there's an anguished, guttural quality to the way he says my name. And I won't have it. I can't have him thinking anything negative about me after I go.
When I turn, he takes a step toward me and I raise a hand. "Stop…I can't think when you get too close." My face heats as those damning words spill out and he chuckles, a genuine laugh and it's the only one between us today.
"Glad I still amuse you." I fold my arms across my chest.
"I feel the same way, Sam."
"Jed, don't make this tougher," I say but he keeps speaking in that same harsh voice.
"When I'm near you everything fades away except the need to be closer. Close enough to watch your eyes cloud up when I'm about to kiss you, close enough to hear your breathing get ragged when my hands are on you."
"Jed, we agreed…"
He shakes his head. "No, I gave in. Because you asked me to. If I had my way, I'd see you all day, every day and… sleep with you every night. I…"
'Stop," I say. "This, us, whatever this is—can't happen. I go back to New York in a couple of days."
"Sam, I…"
"No." I slash my hand through the air. "I don't know what's happening to me." I'm on edge, close to tears at the way I can't control my response to him. And all my precious logic is eluding me.
He plows a hand through his hair then captures my gaze with his and I can't look away. "What's happening is us. We're happening. This is our beginning. You and me together. I'd started to think it would never happen. But it did. When I saw you that first night…I knew. And you did too."
"No." My denial is swift. "No. I didn't. It's not that simple. We hardly know each other…" I lift my chin in spite of the flush I know covers my cheeks. I think of Jed kissing me awake in bed after a perfect, unforgettable night and I squeeze my eyes shut at the sharp stab of need the recollection brings.
What do you want people to take away from reading this book?
I think the best way to explain that is through my dedication for this story.
Dedication
I believe in destiny.
I believe we drive the car
but fate takes us on uncharted roads.
I believe in the hope and fresh start of every New Year.
What are you currently working on? What other releases do you have planned?
I'm working on another Deerbourne Inn story as I said above about Karla Payne whose fiance was killed years ago and who finds love again in my story, Home in Your Arms which I think will be released in Spring, 2020.
I'm also working on a fun, summer novella called Always Almond Fudge about a love story that starts in a beach town ice cream shop.
Finally I'm releasing an indie book My Only One chapter by chapter via my newsletter. Join up at
https://eepurl.com/b4LBvn
Take a look!

Thanks for blogging at HJ!
Giveaway: I will gift an ebook of Forever in a Moment and one Charlotte O'Shay totebag

To enter Giveaway: Please complete the Rafflecopter form and Post a comment to this Q:

Have you ever done that took you totally out of your comfort zone? what was it and how did it work out? New sport? New Significant Other ? New home? New job?
Excerpt from Forever in a Moment:
After he selects the skis and poles for me, which I allow because, hello, I know nothing about skiing, he asks, "Ready?"
"Yes, but shouldn't we wait for the others?"
He lifts one dark blond brow.
"The other ski students in the group so you don't
have to repeat everything you teach," I elaborate.
"There is no one else. Only you," he says.
His voice is so deep it tickles parts of my anatomy that shouldn't be responding to him at all and I will myself not to blush again because sheesh, the guy is simply responding to my question not making a declaration.
But it takes me a second to come to grips with the idea that this lesson is just the two of us.
Comfort zone, safe Sam. Get out of it and forget about how hot your instructor is.
"Okay then." I look up at him with a fake-serene smile. "I'm ready."
He smiles back; his eyes crinkling at the corners and we both leave the hut, me clomp clomping along behind him with my skis and poles tucked under either arm.
We walk out on to the groomed part of the trail as Jed explains we'll stick to those areas until I feel comfortable and he judges me proficient.
In the distance beyond us, I see solo skiers and small clusters of two and three skiers navigating their way into tree dotted areas with much deeper snow.
While we're walking Jed gives me a little background about classic Nordic skiing with all its variations and Alpine skiing. I mentally boil it down to the fact that anything that requires a fully clipped in boot type is Alpine and the other loose heeled boot style means the skiing one is doing, or in my case, trying to do, is Nordic. Nordic suits me because among other things it's the kind of activity that will allow me to enjoy my new surroundings, because let's get real, if I'd opted to learn Alpine all I'd probably see is trees zipping by as I skid down the mountain on my butt. The further reality is I will see no scenery whatsoever if I don't take my eyes off Jed Armstrong.
I ask plenty of questions, mostly because it's in my nature but a little to cover up how nervous I am that I'm the sole focus of this gorgeous, oh so serious guy's attention.
When I'm totally schooled on the proper way to grip the ski poles, he won't even let me use them.
"What the heck," I say in exasperation. "Why can't I use them if you just showed me in minuuuute"—I drag out the word—"detail how to do it?"
Jed is laughing at me but I'm too frustrated to care. Besides, his smile is like the sun on the snow: warm, blindingly white, intense, and so alive.
"You learned what to do with them but you'll pick it all up faster and have better balance when you first start, if you do it without them."
I shake my head at him. "You want me to ski without the poles?"
"Yes, right here on the grooves." He clips his own skis back on annoyingly fast and skis a short distance ahead then stops on a dime.
"Use your legs, like I showed you. Don't depend on your arms."
"I'm Italian, Jed. Asking me not to use my arms is like…"
"Asking you not to sing Christmas carols while you're walking in a blizzard?"
My face must be beet red because the heat flashes up so fast from my chest I feel like a firecracker. I tilt my chin.
"Exactly," I say. "You can do it, Sam."
If only I had a nickel for every time someone said that to me. But it works. I'm determined to ace this.
I hunch over slightly but not too much, the way Jed showed me, letting my legs, abs and butt, do the work. And I do it. I ski.
As I come to a stop, I raise my arms in victory and that movement is all I need to lose my balance, teeter over, and sprawl, graceful as a drunken reindeer, on the hard ground.
As I learned last night packed snow is cold, slippery and wet.
I wave off Jed and slowly gain my feet. I unzip my jacket and slide it off because in spite of the cold air, my exertion and the pale sun overhead are making me warm. Besides if I'm going to do this Nordic skiing thing, I've realized I need to be able to move.
Jed hangs my jacket on a nearby wooden post, shrugs out of his unzipped jacket, and throws it over mine.
The next time when I stop the only thing moving is my head bobbing up and down in a yeah, I got this, way. My smile is huge and Jed's looks even bigger. I'm thrilled. I'm exhilarated and ready to learn more.
Excerpt. © Reprinted by permission. All rights reserved.


Book Info:
A stormy encounter…
Samantha DeMartino's Christmas wedding is two weeks away when her fiancé calls the whole thing off. Word on the street: his cold feet are being heated by an old flame. With her well-ordered world in complete disarray, Sam's friends convince her to go on her honeymoon—alone. A week at a charming Vermont inn away from the city and her demanding corporate career could be just what she needs to figure out next steps.
Between his twenty-four seven work schedule on his family's dairy farm and teaching tourists to ski, Jed Armstrong's too busy to think about how lonely he is…until Sam sings her way into his life during a Christmas blizzard. Now he has to figure out a way to convince her to stay.
Can a vivacious city woman find forever with a reclusive farmer? Will her secret keep her from trying?
Book Links: Amazon | B&N | iTunes | Kobo | Google |


Meet the Author:
Recovering lawyer Charlotte and her suit and tie wearing corporate warrior live in Manhattan with their last child, a black dog who thinks he's a bear. When Charlotte isn't reading or writing, she's dreaming of the beach.
Favorite Movies: Terminator, Gladiator, all the other 'ator movies,
Influences: Bruce Springsteen, Audrey Hepburn & red wine.
Website | Facebook | Twitter | Instagram | GoodReads |