Today it is my pleasure to Welcome author
Paige Tyler
to HJ!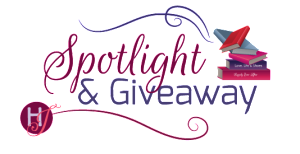 Hi Paige and welcome to HJ! We're so excited to chat with you about your new release, Wolf Rebel!
Please summarize the book for the readers here: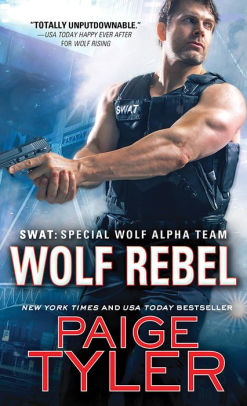 The vicious attack that turned SWAT Officer Rachel Bennett into a werewolf left her with nightmares, the crazy sensation of constantly being watched, and pretty sure she's going insane. It's so bad that when a hunter showed up at the SWAT compound trying to kill her pack mates, she couldn't even pull the trigger on the man. Barely keeping it together, Rachel is thrilled when she's assigned to a high-profile protective detail. Nothing like burying yourself in work to distract a woman from her problems. Until she sits down at the table and immediately recognizes the private security muscle she's supposed to be working with. It's hard to forget a face once you've had it lined up in your weapon sights.
Former Navy SEAL Knox Lawson had fallen in with the wrong group—hunters. He thought he was protecting the world from monsters, but instead, he became one. In a case of karma from hell, he goes from almost shooting a woman to needing her help when he realizes he's turned into the very thing he'd been hunting.
Rachel isn't sure she trusts Knox, but having him around keeps the nightmares—and the monster creating them—away. And while Knox might not know a damn thing about being a werewolf, there's no doubt he'll do everything in his power to win her trust and keep her safe. Even if it kills him.
Wow! That sounds like a really awesome book! Who wrote that? Oh…I did. Giggles a little and runs back behind her computer screen.

Please share your favorite quote from the book:
"I don't like clowns," Hannah said.
"No one likes clowns," Rachel replied.
Please share a few Fun facts about this book…
There are no actual circus clowns in this book.
This book creeped me out so much that there were parts I could only write when hubby got home from work.
Werewolf soul mates all possess unique scents. Rachel's soul mate just happens to smell like leather and gun oil. Don't judge.
Tell us about the book with this fun little challenge using the title of the book:
W is for Werewolves. Because both Rachel and Knox are werewolves and that means high intensity action, thrills, and bedroom adventures.
O is for Okay. I just did a word search and discovered we used the word "okay" 50 times in this book. I might need to look into using a different word.
L is for Leather. Because that's what Knox smells like to Rachel. An old, worn, cherished leather jacket. He also smells like gun oil because soul mates naturally smell like things that brings warm, happy feeling in their mate. Make of that what you will, both in regards to Rachel…and the real-life cop named Rachel who inspired the character.
F is for Fur. Because werewolves have fur. It gets everywhere…unless you brush them frequently with those doggy brushes you see on late night info-commercials.
R is for Really Scary. (Cheating using two words…I know.) This story is a bit different than the other books in the SWAT series so far. We tend to listen to our muses when they speak and this time, they wanted creepy and scary.
E is for Ermahgerd! The character Rachel is based on a good friend who absolutely hates that word. So, of course, we had to put it in her book!
B is for Boreanaz. David Boreanaz is my inspiration for Knox. I absolutely love him in Buffy, Angel, and Bones! In fact, I have a whole Pinterest board just of pics of him.
E is for Eternal. Werewolves spend their lives looking for The One, aka their soulmates. And when they find them, it's a love that will last forever. Of course, with this soul mate thing, you'd think getting together would be easy. It never seems to work out that way in SWAT though. Funny, I know.
L is for Love. Because this is a romance story, after all. It has all the other stuff I mentioned, but at its core, it's all about the love story!

What do you want people to take away from reading this book?
I'd be thrilled if readers developed an unhealthy obsession with this book—and all the books in my SWAT: Special Wolf Alpha Team Series—to the degree that they stay up all hours of the night, reading until they can't keep their eyes open. Then, when they're at work, they skip their breaks and lunch so they can read even more. They start hounding all their friends, forcing them to come to their reading group so they can talk to them about Wolf Rebel and the SWAT series. As they're getting close to catching up on the series, they call their cousin out in LA—you know, the one who has a friend who has a friend who knows someone who makes thriller movies. And then they twist their arms until they agree to turn the Paige Tyler SWAT series into a TV series and a bunch of movies and make lunch boxes and action figures. Movie posters will then adorn every vertical surface in their house and they have a whole space in their kitchen set aside for their Paige Tyler SWAT lunch box collection…that they'd never ever put actual lunch in, of course, because those lunch boxes are collectibles.
That isn't too much to ask, right?


Thanks for blogging at HJ!
Giveaway:

A paperback copy of Wolf Rebel by Paige Tyler
To enter Giveaway: Please complete the Rafflecopter form and Post a comment to this Q:

I have this thing for sloths. In fact, it's possibility a newly developed addiction. I'd love to hear everyone's thoughts on the feasibility of a sloth shifter romance.
Excerpt from Wolf Rebel:
She leaned against the balcony railing to do a little stargazing from the second-floor deck when two scents that were becoming overwhelmingly familiar hit her. It was the same combination of scents she'd picked up this morning at the compound.
But this time it wasn't some slight trace carried on the breeze. Instead, it was thick and heavy, like whoever the scents belonged to had been standing on the balcony mere seconds ago. It struck her then that this was the first time she'd attributed the smell to a person. Before now, she hadn't been quite sure.
Hand tightening on her mug, she swept the street below her apartment with her gaze, taking in every car parked on the curb and row of buildings on the other side of the street, following the smell with her nose. It was strongest in that direction and she inhaled deeply. The scents were richer and fuller than she'd sensed before. And they definitely belonged to a man. Of that she was sure. The scents possessed a subtle hint of something so tantalizing that Rachel found her eyes going slightly unfocused as she fixated on it. She'd never smelled anything so…perfect.
Suddenly, she caught sight of movement across the street, buried in the shadows of the alley that ran alongside the organic food store. She turned all her attention in that direction, her eyes shifting so she could see better. That's when she saw a man's silhouette in the darkness.
As if sensing her gaze on him, the man retreated farther into the alley, and while she couldn't see him, she could tell he was still there somewhere.
Setting her cup on the small table in between the two chairs, Rachel gripped the balcony railing and vaulted over it to the ground below. Her bare feet hit the sidewalk hard, but she ignored the discomfort and took off running across the street, chasing after the shadow.
The rocks and stray pieces of glass in the alley dug into her feet, but she refused to let that slow her as she ran as hard as she could. For a werewolf like her, that was pretty damn fast. But the man ahead of her was fast, too—too fast to be a normal human.
Crap, she was chasing another werewolf. She almost stumbled to a halt at the realization, shocked she hadn't recognized the unique scent until now. How was it possible she hadn't known it for what it was? Maybe because it had changed since she'd first smelled it all those weeks ago. The werewolf part of the scent seemed new.
Growling, she picked up speed, her body partially shifting as she ran faster, refusing to let the man ahead of her get away. It took a while to corner him, but when her prey turned down a dead-end alley, she knew she had him.
He didn't stop running until he reached the brick wall at the end of the alley. Then he stood there and stared at it as if trying to figure out how to go through it. Dark-haired, he was tall with broad shoulders and sleek muscles filling out the T-shirt he wore. He looked left and right, breathing hard as he searched for an escape route.
"You're not getting out of this alley," Rachel told him, not even trying to disguise the anger in her voice. This guy had been stalking her for weeks. He was lucky she didn't rip him to shreds first and ask questions later. "Not until you tell me who the hell you are and what you want with me."
Squaring his shoulders as if resigned to his fate, he slowly turned to face her. His hair was short on the sides and longer on the top, and his face carried a few days' worth of scruff that emphasized his square jaw, making him look dangerous and even more attractive than he probably had a right to. His eyes were a deep, rich chocolate brown, piercing but somehow soft at the same time.
She was well on her way to getting lost in those eyes when she suddenly realized she recognized him. He was the hunter she'd let get away. A hunter who was a werewolf.
Excerpt. © Reprinted by permission. All rights reserved.

Book Info:
She let him get away
SWAT werewolf Rachel Bennett is hounded by nightmares after a vicious attack left her with PTSD. Not knowing who or what she can trust anymore, she's relieved to be assigned to a high-profile protective detail. Diving into work might be the distraction she needs, until she notices the mysterious hunk who seems to follow her wherever she goes—and recognizes him.
Now he needs her help…
After he's badly injured, former Navy SEAL Knox Lawson seeks out Rachel when he realizes he's turning into a werewolf. He'd once been part of the group hunting her kind, but he knew he had to quit when he found Rachel in his crosshairs. Now he desperately needs her help.
Rachel isn't sure she trusts Knox, but having him around keeps the nightmares—and the monster creating them—away. Knox might not know much about being a werewolf, but there's no doubt he'll do everything in his power to win her trust and keep her safe.
Book Links: Amazon | B&N | iTunes | Kobo |


Meet the Author:
Paige Tyler is a New York Times and USA Today bestselling author of action-packed romantic suspense, romantic thrillers, and paranormal romance. Paige writes books about hunky alpha males and the kick-butt heroines they fall in love with. She lives with her very own military hero (a.k.a. her husband) and their adorable dog on the beautiful Florida coast.
Author Website: www.paigetylertheauthor.com