Today it is my pleasure to Welcome author
Andrea Brock
to HJ!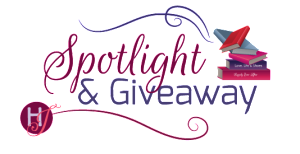 Hi Andrea and welcome to HJ! We're so excited to chat with you about your new release, From Expose to Expecting!

Thank you for having me – it's a pleasure to be here!

Tell us about the book with this fun little challenge using the title of the book: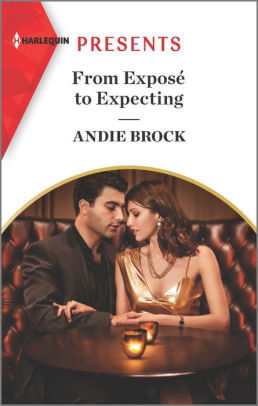 F -Fiery
E -Emotional
T -Tender
E -Explosive
Please share the opening lines of this book:
The enormous bunch of flowers wobbled through the air. Without thinking Emma stepped forward, her arms outstretched, ready to catch it. Her fingers managed to grab hold of the twisted stems, but the weight took her by surprise and she had to clasp the bouquet to her chest to stop it from toppling forward. Only then did she wonder what on earth she thought she was doing.
Please tell us a little about the characters in your book.
Leo is commanding, controlling, successful, living the life of a playboy almost by default when the role he thought he was born for was snatched away. But below the surface, darkness lurks.
Strong-willed but vulnerable, Emma is desperately trying to build a career and make a life for herself. You knock her down and she gets back up again. But meeting Leo is both the hardest knock and the sweetest touch. Does she have the strength to make it work?
Please share a few Fun facts about this book…
I based the reception area of Raven Enterprises on the News Building in London. Which also happens to be the UK headquarters of Harlequin/Mills and Boon!
From Expose to Expecting was written during the 2020 covid lockdown so it was wonderful to be able to mentally transport myself to sunny Italy and live the lives of my colourful characters.
I have a pasta machine lurking somewhere in the back of my cupboards but I have never made ravioli!
What first attracts your Hero to the Heroine and vice versa?
Initially the attraction is purely physical for both of them. That mad, crazy, all consuming attraction that comes out of nowhere, refuses to be ignored, and ends up getting you in all sorts of trouble!
The First Kiss…
There was a second's stillness, and then his lips were at the base of her throat, hot and damp, gentle yet firm. Emma's eyes closed, pinpricks of desire shooting through her body, all over, everywhere. Slowly, almost imperceptibly his mouth moved up her neck, goosebumps trailing in its wake, the brush of his hair another, exquisite torture. At the base of her ear he stopped, pulling back, waiting. Emma opened her eyes. The stars were still above her. Very slowly she raised her head. Their eyes met. Leo's dark head moved closer. And then his mouth was on hers.
If your book was optioned for a movie, what scene would you use for the audition of the main characters and why?
The scene where Emma is doing her interview with Leo in his nightclub, which is also the cover of the book. Trying hard to hang onto her professionalism in the face of Leo's relaxed charm she decides to challenge him on his green credentials.
'Clearly you are interested in the future of our planet and yet you own a private jet, you fly all over the world. Does that not bother your conscience?'
She briskly flipped over the page of her notebook, tucked her hair behind one ear, her pen held in position. Like he wasn't going to notice the barb held in her question.
'You are assuming I have a conscience, Ms Quinn.'
The pen stopped scratching across the paper but she didn't look up. Instead a stillness came over her, like she was holding herself in check.
Leo did the same. He should fight the desire to play cat and mouse.
'International travel is a necessary evil in the world of business,' he continued. 'A private jet saves time, it's as simple as that.'
'And the flashy cars, the luxury yacht?' Now she came back at him, going for the jugular this time. He couldn't resist a counterattack.
'It's true, fast cars are a weakness of mine.' He gave her a small but deadly smile. 'I never said I was perfect.'
He watched with satisfaction as those full lips pursed, the effort of not saying what she wanted to say pinched there, written right across her face. He was enjoying this.
'I have disappointed you, Ms Quinn?'
'No.' The reply was too quick, too vehement. 'Why would I be disappointed when I never thought you were perfect in the first place.'
If you could have given your characters one piece of advice before the opening pages of the book, what – would it be and why?
Never judge a book by it's cover! Both Leo and Emma project an image of themselves to the world that doesn't match their true personalities. But love has a way of uncovering the truth, no matter how deeply buried, how painful.
What are you currently working on? What are your up-coming releases?*
I'm currently working on another Sheikh story. Lots of brooding drama and sky-high emotions. So much fun to write!
Thanks for blogging at HJ!
Giveaway:

A signed copy of From Expose to Expecting. Happy to post to anywhere in the world!
To enter Giveaway: Please complete the Rafflecopter form and Post a comment to this Q:

Have you ever sent a message to someone that they weren't supposed to see? It's easily done and can have dramatic consequences!
Excerpt from From Expose to Expecting:
What do you want from our relationship, Leo?' Emma addressed him boldly, her eyes never leaving his face. The question took on a force of its own, spilling out in the silence that followed.
She saw the column of Leo's throat move on a swallow, his lips firm, then soften, before he finally spoke. 'I thought we had already established this.'
'No, we haven't. At least not to my satisfaction.' Emma held her nerve. Even if it felt like jumping on board a runaway train. 'What do you want from me? What is my role to be?'
'My wife. The mother of my child.' His eyes narrowed to dangerous slits of steel. 'Surely these are not difficult concepts to grasp.'
'Your lover?' Emma spoke the words like a dare, quickly, before her nerve failed her. 'Am I to share your bed?'
'Do you want to share my bed, Emma?' He turned the question around so fast she had no time to prepare for it. Like a mirror swung round to face her, she saw her own startled expression.
'I…I would like some clarity…going forward…'
'Clarity?' He reached out, his finger gently tracing a line along her lips, as if reading her question like braille. 'Is that what you want?' With his head on one side he silently regarded her, like an interesting specimen. 'Or do you want sex, Emma? Hot. Wild. Passionate sex?'
Emma gave a sharp gasp.
'Because I can do that…' He whispered the words slowly, his thumb moving to stroke her cheek, his head lowering almost imperceptibly until his lips hovered just above hers. 'If that's what you want.'
Like a curse cast over her, or a drug she was addicted to, she didn't just want it—she yearned for it, ached for it. She wanted Leo so badly at this moment she would have traded her soul. Her next breath.
'Say you want it, Emma.'
'I…I want it.'
His lips finally came down on hers, hot and firm. A commanding kiss that drove through Emma, turning everything soft and sweet. Calling to the growing ache in her core. Carrying away her fears and doubts, pushing them blissfully out of reach. At least for now. Because nothing felt more right than this.
The kiss ended and their arms loosened but still neither of them moved. Struggling to find a breath, to steady the thud of her heart, Emma looked into Leo's eyes, his wild stare pulling everything tight inside her. She took another gasp of air, air that was full of the scent of him, heady and potent. Her aching need for him screamed from every nerve, drowning the small voice that tried to tell her she needed to be careful. Because being in Leo's arms felt like coming home. Like only he could make her happiness complete. And that was a very dangerous path to walk.
'I cannot be the man you want me to be, Emma.' Almost as if he could read her mind, Leo's voice was low. 'You need to know that.'
With a surge of boldness Emma rose to her feet, standing on tiptoe, her hand shaking as she slid it over the hard, flexing muscles of his chest, past the buckle of his belt, lower still. She did have agency. She did have power. She refused to be the victim.
'Then I will take the man you are.'
Excerpts. © Reprinted by permission. All rights reserved.


Book Info:
Following the sexiest time of her life with Leonardo Ravenino, journalist Emma Quinn is left mortified by his swift rejection. To let off steam she writes a private, scandalous expose on the tycoon… and is horrified when it is accidentally published! Yet that's nothing compared to the surprise that soon follows….
Leo is enraged to see the woman who ruined his name on his doorstep. But once he discovers Emma is pregnant he knows what he has to do. Claiming his child will be easy. Trusting Emma and their palpable chemistry? Unimaginable!
Book Links: Amazon | B& N | iTunes | Google |


Meet the Author:
Andie Brock has been inventing imaginary friends since the age of four. In those days they tended to be of the sparkly fairy variety whereas now she loves to conjure up gorgeously sexy heroes and spirited heroines and wait for the sparks to fly!
Married with three children, Andie lives in Bristol in the south west of England. The family share the house with Pete and Ned, two boisterous young ginger cats.
When not writing, or plotting her next romance, or stopping the cats from tearing the sofa to shreds, Andie likes to wander around the local flea markets in search of a bargain or walk along the beautiful beaches of south Devon where she grew up.
Website | Facebook | Twitter | Instagram | Goodreads |