Today it is my pleasure to Welcome author
Andrea Laurence
to HJ!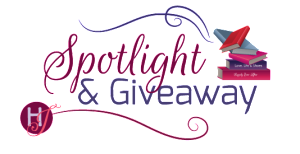 Hi Andrea and welcome to HJ! We're so excited to chat with you about your new release, From Mistake to Millions!

Hi, Sara. It's good to be back.

To start off, can you please tell us a little bit about this book?: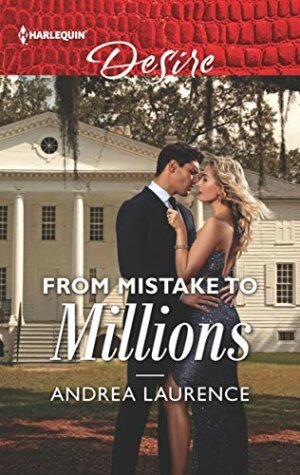 This is the story of Jade Nolan, who finds out that the parents who raised her are not her biological parents. She sets out to find the truth, tracking the issue down to the hospital where she was born and a possible baby switch in the nursery. To avoid a lawsuit, the hospital sends Harley Dalton in to investigate the truth. What they don't know is that he and Jade have a past. And judging by the sparks flying between them, perhaps a future, too…

Please share your favorite lines or quote(s) from this book:
The sight of Jade was breathtaking. Damn it.
What inspired this book?
I was looking to start a new series and I saw an article about a man who bought his family DNA kits for Christmas. He ended up finding out that his father wasn't his biological father, which was news to his dad. I decided to take that general idea and give it a little twist. What if it wasn't an infidelity that was revealed, but an actual thirty-year-old crime?
How did you 'get to know' your main characters? Did they ever surprise you?
For once, the hero was actually based on a man I knew and loved, so Harley – the loveable bad boy with an unnerving need for adrenaline and disdain for authority – was someone I knew very well. He was easy to write. The change for me was that this bad boy was going to be redeemable. He was willing to change for the heroine and gain her trust. In real life, choosing the responsible, "boring" guy over the wild bad boy, like Jade did, is usually the better choice. It's the choice that I made, so Jade has a bit of me in her character development. At least when having to make the hard choices about her life. She just wanted to have a stable, loving home and for some reason, never seemed to be able to find it.
If only I looked like Gwen Stefani, my inspiration for Jade.
What was your favorite scene to write?
My favorite scene is the one where Harley decides that he needs to stay with Jade and keep her safe after she receives a threatening letter. All Jade has is a little fold out sofa bed, and Harley is a big man, but refuses to share a bed with her and face temptation. It doesn't end well.
A loud crash snapped Harley out of a restless sleep as his tailbone whacked the ground. It was only then that he realized the springs had given way on the sofa bed and he was lying on the hard wooden floor with only the thin mattress beneath him.

A pounding of fists at the door came next. "Harley, are you okay?"

"Yes, I'm fine. The bed is another matter."

The door slowly opened and Jade stuck her head inside as she switched on the overhead light. Her face was washed clean of makeup and her long, pale hair was loose around her shoulders. For a minute, as he looked at her, it was as though she were seventeen again. Beautiful. Natural. Just the way he remembered her when he thought back on their time together.

Until she started laughing at him.

She held it in at first, but he could see the facade start to crumble as her hand went to cover her mouth. The giggles escaped from her lips, making him glance down at himself. He really did look ridiculous sprawled across the lopsided mattress, in a tangle of blankets. He had to laugh, too. He was too damn big for a bed like this and he should've known better than to even try sleeping on it. He'd tried not to move too much once he got into bed, but once he was asleep, he couldn't help it. He'd rolled over and–BOOM.
What was the most difficult scene to write?
The hardest scene for me to write was probably near the end of the book when she finally comes face to face with her biological family. There were a lot of emotions, a whole story building up to this moment. It's a lot to try to express on the page for a character, and Jade really struggles with the reality of it all and what it means for her. I even ended up telling part of that scene from Harley's point of view just to get some emotional distance from it for me and the reader.
"Harley, I've changed my mind. I want to go home."

He stiffened, turning to her with a stunned expression on his face. "You what?" he whispered, trying not to draw attention to them while Morgan spoke onstage.

"I want to go home. I think this whole thing was a mistake. I—I don't know if this is the right thing to do."

Damn it. He knew bringing Jade was a potentially bad idea, but he couldn't say no to her. She was his weakness and now she would potentially ruin his chance to get to the Steele family. He'd barely laid eyes on them, and had come nowhere close to actually speaking to any of the Steeles. "You're just nervous," he soothed. Harley reached for her elbow and led her off the dance floor.

Once they were clear of most of the crowd listening to the speeches, he stopped and turned to her. "It's totally understandable to be anxious about something like this. This is a big deal. I won't even pretend to know how big it is for you. But running away isn't going to change the truth, Jade."

She pulled away from his hold and hugged her own waist apprehensively. "It may not change the truth, but I'm starting to think it's better this way. Things worked out the way they should've. The family seems so happy. I don't want to mess that up for them. Or hurt my own parents more than I already have. I'll call the hospital myself and tell them I'm dropping my claim against them."

"It's too late for that. Come on, Jade, think about the people who broke into your home. They were trying to stop you from finding out the truth. If you give up now, they win."

"It doesn't matter. It's been thirty years. This isn't my life and it never will be. I'd rather let it lie."
Would you say this book showcases your writing style or is it a departure for you?
This story, I think, features my typical quirky style. I like to take the usual plot hooks and give them a little twist. I will say that this one probably features a little more of an over-the-top dramatic story than some of my other stuff, which is similar to the the direction Desire is going with their new releases.
What do you want people to take away from reading this book?
I think the lesson that Jade learns in the course of searching for her "real" family is an important one – your family are the people that matter to you and love you. The ones you can count on, be them friends, adopted family, or your biological relatives. Blood and DNA might give you your eye color, but it doesn't automatically trump the connection with the others that have been important in your life.
What are you currently working on? What other releases do you have planned?
The second book – From Riches to Redemption – will be out later this summer featuring Morgan Steele, the other child in the baby switch scenario. I'm currently working on the third book in the Switched! series – From Seduction to Secrets. Morgan's older twin brothers – Finn and Sawyer will each be getting their own stories, beginning with a one-night stand with the wrong twin that has some complicated consequences. After that, I'm starting a book in the 2020 Texas Cattleman's Club series.
Thanks for blogging at HJ!
Giveaway: US Only – autographed print copy for two winners
Worldwide – A digital copy for two winners
To enter Giveaway: Please complete the Rafflecopter form and Post a comment to this Q:

In her youth, Jade had to choose between Harley – the sexy bad boy, and Lance – the respectable, stable older guy. Lance doesn't end up being everything he advertised, but given the choice, would you pick the bad boy, or the sweeter boy next door type?
Excerpt from From Mistake to Millions:
"Is this the first note you've received?"

"Yes."

"Anything else unusual? Phone calls? The feeling that someone is following you?"

Jade sighed and tried to think back over the last week since she'd gone on the news and her story had spread across Charleston. It had been chaotic to be sure, but she hadn't felt like she was in danger. "Nothing I can think of. I lead a pretty quiet, boring life compared to yours, Harley."

"Good," he said with a curt nod. "That was what you wanted, after all, right? Safe, comfortable? All the things you didn't think I could give you."

She had been waiting for this moment. He'd been so professional thus far, but she knew eventually he would mention their breakup. How could he not?

"I don't know what you could've given me. We were kids and I made the best decision I could at the time. I ended up being all wrong about Lance, but I could've been wrong about you, too. But something tells me you weren't interested in a quiet life back then and you're not interested in it now."

He shrugged, confirming in her mind that it was true. "A little excitement isn't all bad, Jade." He pushed off his car to come closer to her, suddenly invading her personal space.

One moment she thought he was irritated with her over their breakup, and the next she could feel his body heat as he moved nearer. Jade looked up at his dark blue eyes, which were virtually black in the dwindling evening light. When he looked at her like that, she could feel her belly clench and her neck and shoulders tense. He could bring some excitement into her life for sure. She had sorely missed that kind of thrill. Unfortunately, with Harley there was always the promise of more than she bargained for.

"I'll, uh, take your word for it," she said. Jade forced herself to take a step back, when every nerve in her body urged her to take a step forward into his arms. The way he looked at her was practically a dare. It was a dare she wanted to take on, but that was exactly why she moved away.

The last thing she needed was her father out on the porch again with his shotgun.
Harley sighed, but she could tell he wasn't going to push the issue. Not here. Not now. But eventually she wouldn't be able to run.
Excerpt. © Reprinted by permission. All rights reserved.

Book Info:
The only thing more dangerous than discovering her life is a lie?
Falling for Harley Dalton again.
Reeling from the discovery she was switched at birth, Jade Nolan reluctantly joins forces with her ex-lover, security specialist Harley Dalton, to find her birth family. As they search for answers amid lies, Jade and Harley quickly rekindle long-denied passions. But will finding out the truth—and a secret worth billions—jeopardize their precious second chance?
Book Links: Amazon | B&N | iTunes | Kobo | Google |


Meet the Author: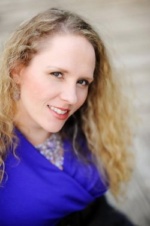 Andrea Laurence is an award-winning contemporary author who has been a lover of books and writing stories since she learned to read. A dedicated West Coast girl transplanted into the Deep South, she's constantly trying to develop a taste for sweet tea and grits while caring for her collection of animals that includes a Siberian Husky that sheds like nobody's business. You can contact Andrea at  Website | Facebook | Twitter | Instagram | GoodReads |