Today it is my pleasure to Welcome author
Pippa Roscoe
to HJ!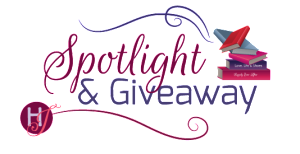 Hi Pippa and welcome to HJ! We're so excited to chat with you about your new release, From One Night to Desert Queen!

Hello, hello, hello! I can't believe it's August already! So lovely to be here. Hoping that everyone reading this is well!

Please summarize the book for the readers here: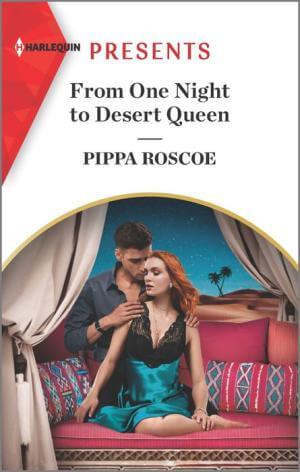 In the second book in the Dimond Inheritance Series eternal romantic, Star Soames flies to the desert kingdom of Duratra determined to prove to her sisters that she can track down the ancient key that will unlock the hiding place of the family jewels that have been missing for over one hundred and fifty years.
While Star is desperate not to be distracted by the handsome and mysterious 'Kal', he is the only one who can provide her solace when she realises that she might fail in her task. But one passion fuelled night together changes everything. Kal is none other than Sheikh Khalif of Duratra and she might be pregnant with his child!
As Star and Khalif follow in the footsteps taken by their ancestors one hundred and fifty years ago, will they – too – have to sacrifice their love for duty, or will they finally find their way to true love?

Please share your favorite line(s) or quote from this book:
'Oh, so you're one of those,' he teased.
'If by "one of those" you mean someone who reads romance then yes, I am,' she said with pride. 'And there's absolutely nothing wrong with that.'
He held his hands up in surrender. 'I believe you.'
'No, you're humouring me. That's a very different thing,' she said, not unkindly. 'It's very easy to be cynical and sharp-edged in this world. It's harder to have hope, to hold to romance and sentimentality, to allow the enjoyment of them and the sheer optimism, the faith of it all to sink deep into your bones.'
'Faith?'
'The conviction that love in whatever form conquers all.'
'And if I say I don't believe, does it knock a romance reader down dead?'
'No,' she replied, unable to turn to look at him with the smile on her face. 'But it seriously diminishes your chances of finding true love.'

***

'Don't stop, please, I—'
He bent his head to hers so that his lips were against her ear. 'Nothing would make me stop. Not the sun falling from the sky, the desert freezing over, floods, locusts, or a third world war. Nothing would make me stop…but one word from you.'

***

'You have been waited upon for over one hundred and fifty years, Star Soames. That is no small thing.'
Please share a few Fun facts about this book…
A few years ago (okay, more than a few, but I won't tell you exactly how many years!) I visited The Alhambra Palace in Granada Spain. I was by myself and went out of tourist season and because of that, I had whole sections of the notoriously busy palace to myself. It was incredible. The beauty of the intricate carvings of room after room after room, the manicured gardens and the gentle hum of history that seeped into the atmosphere was hypnotic. I spent an afternoon reading in the late summer sun and felt a sense of peace and relaxation that I now feel very fortunate to have experienced. So The Alhambra became the inspiration for Alhafa, the desert palace Khalif whisks Star away to, unaware that Catherine, her great-great-great-grandmother had also spent time there with his ancestor, Sheikh Hātem.
And the key that Star is sent to find is part modelled on the Nick Burkhardt necklace from Grimm the tv show. (Because there will always be a tv reference in one of my books somewhere!)
What first attracts your Hero to the Heroine and vice versa?
For Khalif, Star is the first person who doesn't treat him like the man who will soon rule an entire desert Kingdom. Admittedly, that's because she doesn't know who he is, but it is a gift to a man who was never intended to take over such a duty. She is utterly unguarded; a force of nature who manages to accidentally cause chaos wherever she goes. But she is also eternally hopeful, optimistic and loving that he falls in love with her before he can guard against her.
Star loves that Khalif actually sees her. He doesn't try to temper her, or interrupt her, her dismiss her; he listens to her and lets her be her. She sees how protective of his family and his country he is, how fiercely he loves and how hurt he has been in the past. She sees a man trying to do what's best for his country and admires that. Even if it might cost her, her heart. He is the romance hero of her dreams come to life.
Did any scene have you blushing, crying or laughing while writing it? And Why?
This scene had me giggling to myself which is one of the joys of being a writer. I wasn't completely sure how it would go down with readers, but I'm hoping that they get a kick out of it especially as it perfectly illustrates just how marvellously chaotic Star is, and just how kind and protective of that Khalif is.
Star has undertaken the redecoration of Khalif's niece's bedrooms in the desert palace, untouched since the deaths of their parents. Under strict instructions not to interact with the staff, Star has been left alone while Khalif struggles with his duty and his desire. But even that won't stop Star from getting into trouble!
The next day Khalif found Masoud hiding in the suite's corridor, looking as if he were about to have a heart attack, periodically peering around the doorframe and spinning back to look to the heavens as if in prayer. Khalif was surprised. So far, the staff and Star had managed to stay out of each other's way.
Stepping as quietly as possible up to the man he'd known never to break a sweat under any circumstances, Khalif peered over Masoud's shoulder to see what had made him behave in such a way and nearly choked on his own shock.
He clamped his jaw shut firmly.
For there was Star, without a care in the world, humming away as she painted large brushstrokes of admittedly very expensive undercoat over a nine-hundred-year-old fresco. Masoud was actually fanning himself and looked almost on the verge of tears.
'We have more, Masoud,' he whispered, reassuring himself as much as the older man.
'I know,' he replied mournfully. 'It's just that this one was particularly beautiful. I didn't have the heart to tell her…' He trailed off. 'She's doing such a wonderful thing.'
Khalif could only nod, marvelling at the way the head of the palace staff was willing to sacrifice the ancient fresco for Nadya and Nayla, and even for Star.
Readers should read this book….
If you like your romances to pack an emotional punch, with a shot of spice and a dusting of humour, hopefully it will remind you why you love reading romance.
Also, the sisters are on an international treasure hunt, so there's that!
What are you currently working on? What other releases do you have in the works?
Summer Soames is next up in the thrilling conclusion of the Diamond Inheritance Series in November 2021.
The Greek Secret She Carries
Five months ago: their unforgettable night
Now: the scandalous consequence!
When Summer Soames landed in Athens, she wanted to find a missing piece of her past…yet found combustible chemistry with enigmatic Theron Thiakos instead! Just as quickly as their intense fling started, it dramatically imploded…and Summer was firmly shut out of his life.
Now rumors bring Theron to Summer's doorstep to discover her shocking pregnancy is as obvious as the still-sizzling desire between them! He's determined to give their child the family unit he lost. But Summer's trust isn't easily won…and Theron's secrets aren't easily shared…

Thanks for blogging at HJ!
Giveaway:

I have three copies of From One Night to Desert Queen available for international readers.
To enter Giveaway: Please complete the Rafflecopter form and Post a comment to this Q:

The Alhambra was one of my favourite holidays but I'd love to know where your favourite holiday destination is and why!
Excerpt from From One Night to Desert Queen:
Khalif came to sit beside her on the bed, their knees not quite touching, as if something more than his title had put a distance between them that hadn't been there the night before.
'This morning, I noticed that the protection we used had torn.'
Star tried to look at him but he was facing straight ahead, as if confronting some unforeseen future head-on. She frowned. Torn protection? She couldn't quite see what he…
'You think I might be…'
'Pregnant.'
A baby.
Could she be?
A flood of pure bright light dipped and soared across her heart, her skin, her mind, before swooping to the floor and scattering like diamonds on marble.
This wasn't how she'd imagined finding out that she might be pregnant. She'd thought that there would be joy and a dizzying happiness as she shared the special moment with her husband, not a sense of confusion and disbelief and the father-to-be looking so…so forbidding.
'But it's highly unlikely, isn't it?' she asked him, looking for reassurance.
'That's not really going to work with my advisors.' His voice was heavy and grim in a way she'd not heard before.
'It doesn't have to,' she said, wondering why such a thing would be decided by committee. 'It only has to work with you.' She shrugged. 'I'll catch my flight home and when I can take a test I'll let you know what the results are and we can speak about it then.'
He smiled. It was a firm line of determination. 'There will be no speaking about it then, Star.'
She studied him until he finally turned and locked his gaze on hers. 'Oh,' she said, feeling a tremble work its way down her spine.
'What?'
'The sheikh look. Does that actually work on your staff and subjects?' she asked, forcing herself to keep her tone light.
'Usually,' he said, his tone still cold enough to cut stone.
'I spend my days with thirty primary school children who throw much better tantrums than that.'
'That wasn't a tantrum,' he ground out.
'It was about to be,' she said, relishing the heat that had entered his voice. Heat she could deal with, cold…not so much.
'And that would be at Salisbury Primary?'
'Yes, how did you…?' Her words trailed off as she realised that if he was the Sheikh, if she might be pregnant, then of course his advisors would have looked into her background. As her heart slowly poked and prodded the idea that she might be pregnant, her mind ran like a stream over cobbles and stones. 'I always wondered what that would feel like,' she babbled. 'You know, in romances, when the hero does a "background check"? He usually gets something horribly wrong and so there's a big misunderstanding between them. I read this one—it was actually pretty funny—where…'
'Can we focus here, Star?'
'Of course,' she replied automatically, wondering how on earth she was supposed to focus when her thoughts had been picked up by the wind and scattered across the desert floor.
She looked up, finding one thread of thought to hold onto. 'Is it that bad?'
'That depends on whether you are pregnant with the heir to the throne of Duratra.'
Excerpt. © Reprinted by permission. All rights reserved.


Book Info:
Their explosive night is only the beginning in this desert romance by Pippa Roscoe.
An oasis of escape
In a life of duty…
Star Soames has one week in Duratra to track down her family's long-lost diamonds. Facing a fruitless quest, she allows herself an encounter with a gorgeous stranger in the royal palace. But "Kal" turns out to be Sheikh Khalif Al Azhar!
Star awakens a curiosity Khalif hasn't felt since a tragic accident made him heir to the throne. But surrendering to their attraction is risky when duty decrees he always choose country over their chemistry…
From Harlequin Presents: Escape to exotic locations where passion knows no bounds.
Read all The Diamond Inheritance books:
Book 1: Terms of Their Costa Rican Temptation
Book 2: From One Night to Desert Queen
Book 3: The Greek Secret She Carries
Book Links: Amazon | B&N | iTunes | kobo | Google |


Meet the Author:
Pippa Roscoe lives in Norfolk near her family and makes daily promises that this is the day she will leave the computer and take a long walk in the countryside. She can't remember a time when she wasn't dreaming of gorgeous alpha males and misunderstood heroines. Totally her mother's fault of course – she gave Pippa her first romance at the age of nine! She is inconceivably happy that she gets to share those day dreams with you! @PippaRoscoe www.pipparoscoe.com
Website | Facebook | Twitter | Instagram | GoodReads |