Today it is my pleasure to Welcome author
Gena Showalter
to HJ!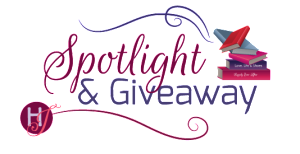 Hi Gena and welcome to HJ! We're so excited to chat with you about your new release, Frost and Flame!
To start off, can you please tell us a little bit about this book?: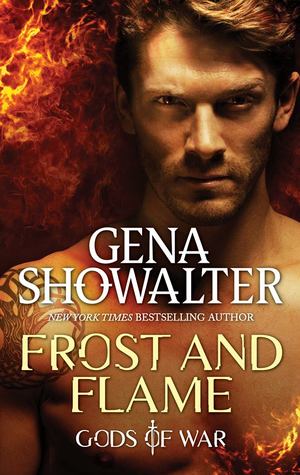 Think Highlander—there can be only one—with combatants from different planets. In the Gods of War series, there are hundreds—thousands—of other worlds out there, accessible through portals. Any time a new world is discovered, every other world sends one warrior/representative there to fight, and the entire planet becomes a battlefield. Winner takes everything, and all losers die.
Frost and Flame is Bane and Nola's story. Bane is an ice-cold warrior with a bloodthirsty dragon-like beast trapped inside him. He's determined to win the war, so he can kill his queen—the woman who murdered his wife. Nola is a Korean-American mortal woman who suffers with fibromyalgia and doesn't know she has ties to Bane's world…or that she's an up-and-coming queen with the ability to control Bane's beast. Needless to say, he isn't happy about it. But, the two must work together if they are to survive the war. If only they could stop lusting for each other… (Narrator: They can't!)

Please share your favorite lines or quote(s) from this book:
I love the two quotes at the beginning of the book, because they showcase Bane and Nola's personalities.
"Love? Never again. My heart is made of vengeance and hate." —Bane of Adwaeweth

"I've warred with fibromyalgia and lupus for years. Tame some big, bad beasty-boy? Watch me." —Nola Lee
What inspired this book?
Beauty and the Beast. Shadow and Ice. Highlander. Global warming. Jason Moama (what? he's hot). Ice castles. Roman, Greek and Norse mythology.
How did you 'get to know' your main characters? Did they ever surprise you?
They constantly surprise me! Usually, I get to know my characters as I write their story. Going into Frost and Flame, I knew more about Bane and Nola than usual because they were side characters in Shadow and Ice. Frost and Flame allowed me to go into deeper detail about their pasts, their likes and dislikes, hopes and dreams.
What was your favorite scene to write?
I love any interaction between Nola and her foster sister Vale. They love and support each other, build each other up, and never tear each other down.
What was the most difficult scene to write?
The whole book? Does that count? Frost and Flame needed to run parallel to book one in the Gods of War series (Shadow and Ice), so I could show what happened to Nola from start to finish, rather than picking up where Shadow and Ice left off. I couldn't deviate from book 1, which often proved frustrating. I kept getting ideas for fun things Nola and Bane could do, but those things didn't fit the timeline so they got nixed.
Would you say this book showcases your writing style or is it a departure for you?
Maybe a little of both? I've never written a book that runs parallel to another from the point of view of completely different characters. So, Frost and Flame was a first for me. But, it has some of my favorite things to write, too. Strong women, and icy immortal warriors who melt for their heroine, and only their heroine.
What do you want people to take away from reading this book?
A happy escape from any kind of Dumpster fire reality.
What are you currently working on? What other releases do you have planned?
Currently I'm working on The Darkest Assassin, a story in my Lords of the Underworld series. It tells the tale of a winged immortal enforcer with rainbow-colored eyes who is tasked with killing the woman who recently murdered 10 of his people. Only, he's never met a woman quite like her, and he can't bring himself to do the deed. Will he do the deed or find a way to save her? Time will tell.
Thanks for blogging at HJ!
Giveaway:

1 print copy of FROST AND FLAME by Gena Showalter (limited to North American entrants)
To enter Giveaway: Please complete the Rafflecopter form and Post a comment to this Q:

In fiction, do you prefer when a cursed beastly man remains a beast after the heroine falls in love with him, or do you prefer when a beastly man turns back into a man when the heroine falls in love with him?
Excerpt from Frost and Flame:
"Bane," Nola said, a slight tremor in her voice.
He sucked in a breath. "Do not issue a command, princess. I will hate you for it."
"I'm not responsible for your emotions. Besides, you already hate me. And I don't care!"
"You should care. I'm willing to keep your sister safe until we are the final two combatants in the All War."
Not good enough. But maybe good enough for now?
Before she could render a verdict, he straightened and pulled her to her feet. "Come. We're leaving."
Considering she'd vomited everything she'd eaten for two days straight, her legs proved surprisingly steady.
Rather than opening a portal, her golden god eyed her like the last slice of cake in a baker's display case and stalked a circle around her, unhurried. When her shoulder brushed his chest, a bolt of electricity shot through her. He must have felt it, too. He startled as he stopped directly in front of her.
Their gazes held, her senses heightening. Awareness of him magnified. His delectable heat engulfed her, bolstering his tantalizing scent, making her belly clench. The warmth of his exhalations fanned her face, teasing her skin, her lips.
Touch…
Desire rushed through her veins. But the more aroused she became, the angrier he appeared.
He said nothing, though. She followed suit, speech beyond her skill set. The need for contact eclipsed the need to protect herself from yet another rejection. And he would reject her. That disdain…
Still. She had to try.
Giving him a chance to rebuke her, Nola lifted her arms as slow as molasses. His shallow breaths quickened, but he remained silent. Finally, she flattened her hands over his pectorals, skin to white-hot skin. Muscles jumped, his heart racing beneath her palm.
"Such strength," she muttered, entranced.
"Such beauty." He wrapped his fingers around her wrists, holding her in place as if he couldn't bear to let her go?
A thousand desires bombarded her at once. Kiss him. Pet every inch of him. Tear off his clothes. Shove him to the ground and–
Oh, no, no, no. Sleep with Bane, a (kind of) stranger and a killer? No! Yes! Maybe? If she could be with him without sickening…
What are you doing? Her sis Vale came first, sex deliberation second.
Panting, Nola stepped back and wrenched from Bane.
He stepped forward, keeping her close. A volcano of violence threatened to erupt in those golden eyes. "Did you slept with my competition, princess?"
She lifted her chin, refusing to cower, and forged ahead. "Why? Are you jealous?"
His nostrils flared. "I've never been jealous." He took another step closer, consuming her personal space. "I'll never be jealous. It's a childish emotion, for petulant people."
"I'll take that as a yes." Watching his expression for a hint of emotion, she said, "As for your competition, no. I didn't slept with him."
Some of Bane's tension faded.

Then she added, "Yet," and he scowled.
Excerpt. © Reprinted by permission. All rights reserved.

Book Info:
From Gena Showalter, the New York Times bestselling author of the Lords of the Underworld saga, comes Frost and Flame, the second book in the scorching paranormal romance series Gods of War.
Bane of Adwaeweth is the most feared immortal warrior in All War history. Possessed by a bloodthirsty beast, he will stop at nothing to win. Then he meets irresistible Nola Lee. He hates the power she wields over him, but she alone can rain vengeance upon his wife's killer.
Unaware of her destiny to rule as queen of beasts, Nola battles illness, addiction and vulnerability. With Bane, however, she experiences pleasure for the first time, and only wants more. But being with him comes with a terrible price.
With enemies lurking around every corner, Bane and Nola must fight to survive. But time is running out, and neither can resist the sizzling attraction blazing between them. Will their romance save the beast and his beauty, or destroy everything they've come to love?
Book Links: Amazon | B&N | iTunes | Kobo | Google |


Meet the Author: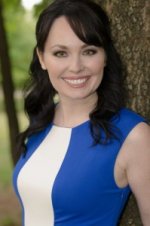 Gena Showalter is the New York Times and USA TODAY bestselling author of over fifty books, including the acclaimed Lords of the Underworld and Angels of the Dark series, and the White Rabbit Chronicles. She writes sizzling paranormal romance, heartwarming contemporary romance, and unputdownable young adult novels, and lives in Oklahoma City with her family and menagerie of dogs. Visit her at GenaShowalter.com.
Website | Facebook | Twitter | Instagram | GoodReads |