Today it is my pleasure to Welcome author
Marie Harte
to HJ!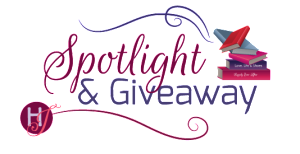 Hi Marie and welcome to HJ! We're so excited to chat with you about your new release, Handle with Care!
Please share your favorite scene from Handle with Care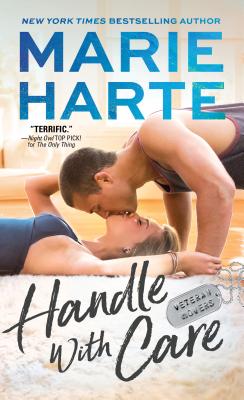 In HANDLE WITH CARE, Evan Griffith has done a lot in his life: a stint in the Marine Corps, life as an overworked CPA, investing in his family-owned moving company. But none of that holds a candle to helping people move. On an unforgettable job, he's involved in a female on female brawl, taken by a teenage conman, and falls in love at first sight with a woman holding a knife. Yeah, his life has gone down the rabbit hole for sure.

Kenzie Sykes is doing her best to raise her brother, keep him out of jail, and deal with a broken heart that still hasn't healed. So of course the sexiest man she's ever seen has to catch her on an off day.
She doesn't have time for romance. He's not asking. Until he is, and she finds herself saying yes. Both of them have loved and lost before, but if there's one thing Evan knows, it's that Semper Fidelis is more than a motto, and that real men love hard, and honest men love true.

I love writing about veterans, and Evan is one Marine who left the Corps for a successful stint in the civilian world. He's an accountant, and he's good at it. But love at first sight hits him hard. And Kenzie and her wacky friends don't make things easy.
An excerpt:
"How is he?" Evan crossed his arms over his chest, making his biceps bulge.
She swallowed and forced herself not to look below his eyes. "He's good. He's been practicing hard for soccer. But you and Will helped him out this week, didn't you?"
"Yeah. It was a lot of fun." Evan smiled, his gray eyes bright. Inviting. "I hadn't realized how much I missed the sport until Will dragged me onto the team. And helping out Daniel and his guys was great. I can't thank you enough for starting it all."
"Oh, well, sure." She studied him, looked around, and realized he had a fresh bouquet of pink tulips on the dining table. "Who are the flowers from?"
He blinked. "You think someone sent me flowers?"
"Well, that or you bought them for yourself." Not something she'd attribute to a guy like Evan, who had such a cold, white-and-chrome kind of bachelor pad. "Did you?"
"No, I didn't buy them for myself." He smiled.
Annoyed he seemed to like her jealousy, she put her hands on her hips then straightened, pulling back on her hostility. The man hadn't done anything to earn it. Not really. That she knew of.
God, I am better than this. She cleared her throat and offered in a polite voice, "Oh. Right. Well, thanks for the files."
"So you don't want anything to drink? Or eat?"
"Eat?"
"You know. Dinner. I ordered some food from Pecado Bueno because I didn't want to cook. Want some?"
She frowned. "I thought you didn't like Mexican food."
He shrugged. "It's not all bad. I like some places." He glanced away for a moment. "Here. Give me those." He took the files from her and sat her down at the table, right in front of those beautiful tulips.
"I like your flowers."
He grinned and returned with two plates. One full of a taco platter she normally ordered when she went there, the other with egg rolls and rice noodles on it.
"Oh, I usually order myself more than one thing, in case I change my mind."
She saw the flush on his cheeks and marveled that she'd been such an idiot. "You got me Mexican food. And the flowers." You did my taxes. You treat me like you really care for me. Her nerves fluttered.
"Do you like them?" He tried to pretend like it was no big deal.
"Evan, did you lure me over here to feed me?"
"Maybe." He winked. "And maybe I just wanted to see you again. You know, since you've been too busy to see, talk, or breathe my same air all week." He lifted a brow.
She sighed. "I like you so much it scares me. Happy?"
Excerpt. © Reprinted by permission. All rights reserved.
Thanks for blogging at HJ!
Giveaway:

Paperback copy of HANDLE WITH CARE by Marie Harte
To enter Giveaway: Please complete the Rafflecopter form and Post a comment to this Q:

Do you believe in love at first sight?
Book Info:
Evan Griffith has had a hell of a day…
And that was before he met the stunning, sexy woman having a meltdown.
Evan Griffith has had many careers in his life. But who knew working for his family's moving company would hold just as much action as his stint in the Marine Corps? On an unforgettable job, Evan finds himself taken by a teenage conman and confronted by a woman wielding a knife—and promptly falls head over heels for her.
Kenzie Sykes is doing her best to raise her little brother and keep him out of jail—all while dealing with her own broken heart that just hasn't healed. She doesn't have time for romance. He's not asking… Until he is, and she finds herself saying yes.
Book Links: Amazon | B&N | iTunes | Kobo |


Meet the Author:
Caffeine addict, boy referee, and romance aficionado, New York Times and USA Today bestseller Marie Harte is a confessed bibliophile and devotee of action movies. Whether biking around town, hiking, or hanging at the local tea shop, she's constantly plotting to give everyone a happily ever after. Visit marieharte.com and fall in love.