Today it is my pleasure to Welcome author
Joanne Rock
to HJ!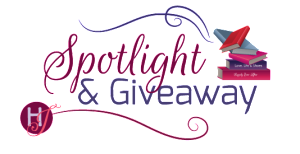 Hi Joanne and welcome to HJ! We're so excited to chat with you about your new release, Heartbreaker!

Hello! So glad for the chance to visit with you today.

Tell us about the book with this fun little challenge using the title of the book: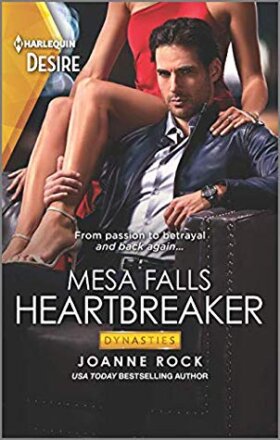 H is for the HOT hero! I love Gage Striker.
e is for the enemies to lovers story line.
a is for the all-consuming passionate love affair.
r is for reunion romance.
t is for the one that got away.
b is for the billionaire hero.
r is for the revenge plot.
e is for the excitement that heats up in Mesa Falls.
a is for an affair to remember.
k is for the sexy first KISS.
e is for the "ever-after" potion of a hard-won HEA.
r is for the redemption ending.
Please share the opening lines of this book:
Gage Striker hadn't been in the same room as Elena Rollins in six years. They'd never spoken after their breakup. Never texted. Never called.
Please tell us a little about the characters in your book.
New Zealander Gage Striker is an investment banker turned angel investor. His parents sent him to school in the U.S. to keep their wild son out of the spotlight in their home country where his father held political office. Gage never followed in his father's footsteps, much to his family's frustration. Elena Rollins fell in love with him but Gage's powerful father tried to persuade her to end the relationship since she comes from a troubled background that might reflect poorly on the family. She wouldn't have left Gage for anything– except that Gage believed his father when his dad told him that Elena accepted his bribe. Her pride was hurt that Gage was quick to believe the worst of her. The breakup is a deep wound and source of bitterness for them both, but the attraction is as hot as ever.
Please share a few Fun facts about this book…
The hero is from New Zealand and the heroine loves his accent.
The heroine is a former social media influencer who experienced a rough patch in her life– divorce, career stalled–but she's trying to reclaim her life.
The Montana setting returns readers to Mesa Falls, a luxury retreat ranch.
What first attracts your Hero to the Heroine and vice versa?
They see one another for the first time (again) at a party. Gage is attracted to her boldness after she talked her way past his security team. Elena is attracted to his absolute comfort in his own skin, a feeling she's rarely had herself.
The First Kiss…
is hot! The chemistry sizzles between this pair. They think about kissing–often–before they give into the need considering the way they split up the last time. But when they do kiss, it's with every bit of remembered passion for one another, and things spiral out of control in a hurry.
If your book was optioned for a movie, what scene would you use for the audition of the main characters and why?
I think their first interaction would be a good one because it puts them at odds from the beginning–
…Gage felt the hairs at his shirt collar stand on end. The hum of awareness grew to a buzzing sensation until he had no choice but to turn around.
And came face-to-face with his former lover.
Elena Rollins stepped toward him, swathed in strapless crimson silk and velvet. Her dark hair was half pinned up and half trailing down her back, a few glossy curls spilling over one bare shoulder. Even now, six years later, she took his breath away as fast as a punch to his chest. For a single devastating instant, he thought the smile curving her red lips was for him.
Then, she opened her arms wide.
"April!" Elena greeted Weston Rivera's date warmly, wrapping her in a one-armed embrace like they were old friends.
Only then did Gage notice how Elena gripped her phone in her other hand, holding it out at arm's length to record everything. Was it a live video? Anger surged through him at the same time he wondered how in the hell she knew April Stephens.
"Smile for my followers," Elena instructed her friend as the two women eased apart. She lifted her cell to get both of them in the shot.
April hesitated, clearly confused about being in the spotlight.
"Were you unaware of Elena's day job?" Gage asked April as he plucked the device from Elena's red talons and dropped it in the pocket of his tuxedo jacket. "She's now a professional menace."
Elena rounded on him, pinning him with her dark eyes. They stood deadlocked in fuming silence. Weston might have said something to him—Gage couldn't be sure—before Weston and April headed off. Now it was Gage and his ex, surrounded by at least twenty-five other guests still filming Chiara Campagna's every movement on their phones.
"That belongs to me," Elena sniped, tipping her chin at him. "You have no right to take it."
"You have no right to be here, but I see you didn't let that stop you from finagling your way onto the property."
She glared at him, dark eyes narrowing. "My video is probably still recording. Maybe you should return my phone before you cause a scene that will bring you bad press."
Extending a palm, she waited for him to hand it over.
"If you have a problem with me, why don't you tell it to the security team you tricked into admitting you tonight?" He pointed toward the door where two bodyguards in gray suits were stationed on either side of the entrance. "You're trespassing."
The crush of people in the foyer began to ease as Chiara Campagna's entourage made their way into the great room, pausing just inside the open double doors to take a few photos with her friends. At least there would be less of an audience for whatever antics Elena had in mind.
"Is that a dare, Gage?" Her voice hit a husky note, no doubt carefully calibrated to distract a man.
It damn well wasn't going to work on him.
"I'm giving you a choice," he clarified, unwilling to give her the public showdown she so clearly wanted to record and share with her followers. "You can speak with me privately about whatever it is you're doing in my house, or you can let my team escort you off the premises right now. Either way, I can promise you there won't be any cameras involved."
"How positively boring." She gave him a tight smile and a theatrical sigh before folding her arms across her chest. "Maybe using cameras could spice things up a bit."
She gave him a once-over with her dark gaze.
If your hero had a sexy-times play list, what song(s) would have to be on it?
Maybe Nick Jonas's Close or Wicked Games by The Weekend
If you could have given your characters one piece of advice before the opening pages of the book, what – would it be and why?
I would tell them that love isn't an impossibility. That it exists and it's worth fighting for. I think some people allow bitterness to make them too protective of themselves in a way that hurts them… they miss out on opportunities to love and be loved.
What are you currently working on? What are your up-coming releases?*
I'm currently working on the final book in my Mesa Falls series- The Heir. My upcoming releases included May's Her Texas Renegade, the final book in the Texas Cattleman's Club: Inheritance series from Harlequin Desire, and May's Scoring Position, the final book in my Texas Playmakers series from Tule Publishing.

Thanks for blogging at HJ!
Giveaway: I've got my FOUR most recent Harlequin Desire books (not including Heartbreaker) for one US reader!
For a second prize, open INTL, I've got digital downloads of The Rebel and The Rival, the first two of my Mesa Falls series.
To enter Giveaway: Please complete the Rafflecopter form and Post a comment to this Q:

The season is about to change! In the northern hemisphere, spring begins… what signs of the new season do you look for around your house?
Excerpt from Heartbreaker:
"Do you care to tell me what you're doing here?" he asked her now, his brown eyes unreadable as he studied her by the light of two ultramodern chandeliers with sleek white glass spokes. "Or would you like me to get you a drink first?"
The angles of his face were more prominent than she remembered, from the square jaw and high cheekbones to the slash of his widow's peak. His face was shadowed with a few days' growth of neatly groomed beard. He went to a built-in gray cabinet beneath the television screen, raising the wooden lid to reveal a wet bar. There was a small selection of the best whiskeys the world had to offer, cut crystal glasses stacked to one side.
"I've had a challenging year, but I haven't resorted to bourbon yet." She didn't tend to drink hard liquor after seeing what alcohol had done to her mother. "But please, help yourself if you like."
While he poured from the only decanted bottle, Elena had a vivid memory of what Gage's preferred bourbon tasted like on his tongue when he kissed her. The memory—so sudden and visceral it shocked her—sent an unwelcome flash of heat through her. Her skin tightened uncomfortably, and she fought the urge to pace away from him.
To find some breathing room on the other side of this hard-surfaced echo chamber that passed as living space in Gage's world.
But she couldn't afford to give away how much his nearness rattled her.
"On second thought," she mused aloud, thinking this man and the memories he evoked posed a more immediate threat to her mental well-being than any spirit, "maybe a small taste couldn't hurt."
He glanced her way, but she didn't allow herself to meet his eyes. She pretended a sudden interest in the flames of the fireplace while she tried to pull herself together.
She heard an ice cube clink in a glass. The splash of liquid as he poured her drink. The soft thud of the cabinet lid being shut.
"Here you go." Gage's voice sounded over her left shoulder. "I added ice to yours to mellow it a bit. Would you like a seat?"
"No, thank you." She accepted the glass he handed her, careful to avoid brushing his fingers with hers. She remembered all too well his touch had affected her. "There's no need to pretend this is a social visit."
She crossed one arm over her midsection and lifted the glass to her nose, swirling the drink as she inhaled the fragrance of toasted vanilla and charred oak.
Neither of which quite captured her memory of the taste on Gage's tongue when they kissed.
"I won't lose sight of that anytime soon," he assured her, gesturing toward the couch. "Sit."
Unwilling to argue, she moved to the far end of the sofa and settled herself on a cushion. He joined her there, leaving a few feet between them. Settling his drink on the window ledge that butted up against the sofa back, he shifted sideways to face her. She did the same.
"Care to tell me why you're here?" he asked, easing a finger beneath his bow tie to loosen it a fraction.
She remembered how much he disliked formal attire, even though his family's living in the public eye had called for it. Then, when they'd been dating, he'd been building his portfolio as a venture capitalist, a role that often put him in business attire. And while these days his tremendous success and wealth surely allowed him to wear whatever he felt like, he was still frequently photographed in bespoke suits.
Not that she went out of her way to find out what he was doing. Given his success in Silicon Valley, his name periodically cropped up at the Hollywood parties she used to attend with Tomas.
And damn, but her memories had sent her thoughts on a wild ride. She refocused on his question.
"Based on the way you labeled me a professional menace, I'm fairly certain you already know why I'm here." She'd been sure to fill her social media with posts about her trip to Montana so that Gage would hear of her impending arrival one way or another. "As an entertainment reporter, I saw an opportunity to unearth a story that readers want right now."
"Since when do you work for the tabloids?"
She shrugged away the pain that came with thinking about that. "Since my faithless ex-husband tied up our assets with frivolous litigation in an effort to make my life miserable. I took a job that would net me enough quick cash to live on until things are settled."
That narrative didn't begin to cover the financial and emotional hardship of her contentious divorce. She'd made the mistake of thinking Tomas would behave like a grown-up and had moved out of the house immediately. Afterward, she'd discovered what a disadvantage it put her at to vacate their shared residence. She'd just wanted him to sign the paperwork and sever their ties. Only later did she realize how shortsighted she'd been to trust that Tomas would be fair.
"I'm sorry to hear about the divorce." The empathy in Gage's voice was real enough. His gaze flicked over her as he took a sip of his drink and returned the glass to the window ledge. Then his tone changed. "But there are only a million ways for one of the sharpest women I know to make a living. Why choose to upend other people's lives to make a buck?"
"I won't thank you for a backhanded compliment intended to make me feel guilty about my job." Why she took it was none of his business. Although if ever there was a time in her life for work that allowed her an outlet for her disillusionment and bitterness, this was it. "For what it's worth, I like to seek out targets for my work that deserve public censure."
"You can't possibly be suggesting that I fall into that category," he replied, displeasure in his voice.
Gage Striker was a man who'd never known a moment's doubt. A man who wouldn't know how it felt to have the world think the worst of him. To have to fight for respectability.
She skirted around his comment, not ready to cross swords with him directly.
Yet.
"I was thinking more of Alonzo Salazar, whose tell-all book ruined lives. The man profited from real people's heartbreak." She shifted on the leather sofa to face Gage more directly and to retrieve her drink. The silk of her dress's skirt swished against her calves, the velvet ruffle at the hem trailing over her foot as she crossed her legs.
Gage followed her movements with his gaze, making her far too aware of herself.
Of him.
"And yet it just so happens that pursuing the Alonzo Salazar story brought you to my doorstep." He lowered his voice as he leaned closer. "That feels a little too convenient to be coincidence, doesn't it?"
To put off answering, she sipped the bourbon, letting the flavors play over her tongue. A hint of caramel. A touch of smoke as she swallowed.
And then, there it was. The afterburn in her throat with a hint of cherry. The scent of leather. The flavor of the last kiss she remembered sharing with Gage.
"It's decidedly inconvenient for me." She resisted the urge to plant the cool glass against her forehead, as her skin warmed at his nearness and the memories of his mouth on hers. "My work here would be much easier if we didn't have such an…acrimonious history."
"Acrimonious," he repeated. "Is that what we're calling it?"
"I wouldn't say we're friends. Would you?" She set the drink aside, knowing better than to play with fire.
"Far from it," he agreed easily. "Which is the real reason you're here, Elena, no matter what you say."
Her heart sped faster at the confrontational note in his tone. A part of her had always regretted not telling him exactly what she thought of him before she left.
"And what reason is that, Gage, since you apparently know me so well?"
She could swear she saw the flames from the fireplace reflected in his dark gaze. It must be that, and not a wicked light in his eyes.
"We both know you're here for revenge."
Excerpts. © Reprinted by permission. All rights reserved.


Book Info:
From passion to betrayal and back again…
When tabloid columnist Elena Rollins shows up uninvited to a private, star-studded party at Mesa Falls, Gage Striker sees red. Though it's been six years since their abrupt breakup, the scars—and attraction—are still fresh. Certain his ex has a score to settle, the playboy banker vows to protect his ranch's scandalous secrets. Protecting his heart is a different story.
Book Links: Amazon | B& N | iTunes | Google |


Meet the Author:
USA TODAY bestselling author Joanne Rock credits her decision to write romance to a book she picked up during a flight delay that engrossed her so thoroughly, she didn't mind at all when her flight was delayed two more times. Giving her readers the chance to escape into another world has motivated her to write over ninety books for a variety of Harlequin series.
Website | Facebook | Twitter | Instagram | Goodreads |