Today it is my pleasure to Welcome author
Wendy LaCapra
to HJ!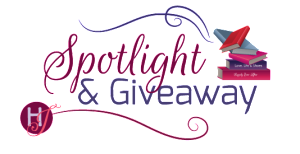 Hi Wendy and welcome to HJ! We're so excited to chat with you about your new release, Heart's Desire!

Hi! I'm so glad to be back at HJ!

Please summarize the book for the readers here: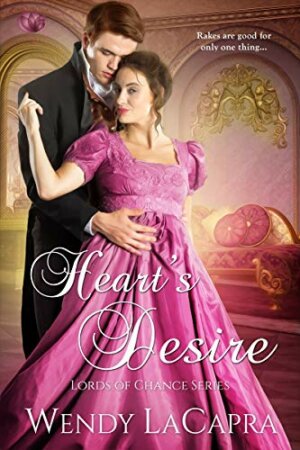 Well, Heart's Desire strands a rake who wants to reform and his secret crush-a lady who believes he cannot change-in a fake engagement that ignites a passion neither one of them could have predicted. If you like strong heroines and men who will do anything to please them, this book is for you!

Please share your favorite line(s) or quote from this book:
"Everyone is watching," she replied under her breath.
"Are they?" he asked.
She nodded.
He swallowed. "I am afraid I can see only you."
Please share a few Fun facts about this book…
My favorite scene is one where the heroine watches the hero enjoy a Gunter's ice she purchased for him. Yum! (She also may or may not imagine being the spoon)
The hero's look was inspired by Eddie Redmayne as Marius Pontmercy–SO adorable.
The idea for the book started as a challenge–a well-known historical romance author mentioned how much she enjoys strong heros who are willing to let their heroines take charge–a-hem–behind closed doors. I wanted to see if I could write one. Spolier: I did, and, Markham turned out to be one of my favorite heros.
What first attracts your Hero to the Heroine and vice versa?
The hero and heroine have known one another for a few years. In that time, she's scowled at him so often, he makes a game of counting her frowns. Secretly, however, he's always admired her for her poise, her presence and her kindness to everyone else but him. The heroine has made some very wrong assumptions about the hero. She believes him to be glib and incapable of true attachment. However, as she gets to know him better, and spends more time with him and his sister, she can't deny that he's a man capable of deep and lasting attachment.
Did any scene have you blushing, crying or laughing while writing it? And Why?
Oh my goodness, I had a hard time editing the love scenes. I honestly couldn't believe I'd written them.
Here's the intro to their first encounter, hero's POV:
When Markham entered his bedchamber, he'd been a gambler with a questionable hand—every choice depended entirely on Clarissa's tells.
He'd "gambled" before, of course, but a part of him had always remained detached.
He wasn't detached now.
Her tells had become a symphony; the crescendo engulfed his resistance.
Clarissa, gently biting her bottom lip—growing desire and a sharpened awareness of sensitive places.
Clarissa, voice lowered—a mask for vulnerability, a need for control.
Clarissa, eyes wide but gaze direct—consummate trust. Trust so deep, she was willing to lead without any assurance he'd follow.
His entire world had just turned on that trust.
Her deep-toned command permeated him like a wave filtering through sand—bubbling, fizzing, shifting everything inside. Her pupils, large with want, transformed her blue eyes into black pools of desire.
The rest of the world fell away. Only she remained.
This was new. All of this. Her voice. Her dominion. Any woman's dominion.
Oh, he'd always been attentive. Leaving his lovers satisfied had fulfilled him even more so than release. But he suspected Clarissa was about to take things one step further than he'd ever gone.
I intend to bed you, not the other way around.
He could not have predicted her imperious transformation, nor his response. Never. In his wildest imaginings. But the effect was potent—like a mist infusing every inhale. Very well then. He would consent to being seduced. For tonight, she would become his queen.
But she'd find her subject far from passive.
Readers should read this book….
Because it's good, escapist fun with a sincere, emotional heart. Added bonus- a wider cast of siblings & characters who genuinely love one another .
What are you currently working on? What other releases do you have in the works?
I'm currently working on the third book in the series, Diamond in the Rogue.

Thanks for blogging at HJ!
Giveaway:

One ebook copy of each: Scandal in Spades & Heart's Desire. Open to two winners.
To enter Giveaway: Please complete the Rafflecopter form and Post a comment to this Q:

What's your favorite romance trope? I absolutely love 'road trip' stories and second chance romances.
Excerpt from Heart's Desire:
This outing to Hampton Court was entirely different.
And it wasn't the absence of Katherine, Katerina, and Philippa. It wasn't the inclusion of Julia and Horatia, whose excited chatter provided, at least, a screen.
It was, of course, him.
Lord Markham.
Whose presence, up until yesterday, had irritated Clarissa more than anything else. But then, they'd kissed, and, well…
She stole a glance across the carriage.
Right now, Markham didn't look like a man whose lips could transport a woman, even if those lips were curled into a rather entrancing smile.
He sat opposite Clarissa, and their knees brushed from time to time, though he sat angled toward Julia's side of the seat.
Markham, Julia, and Horatia were playing some sort of hand game that included a great deal of slapping. And, judging by Horatia's giggles, Julia hadn't properly explained the game to Markham.
Either that or Markham was simply allowing the young ladies to win.
He did that sort of thing for his sisters. He indulged their whims and fancies, purposefully made them laugh and, on occasion, endured the roll of their eyes.
Rayne would never—and had never—given her interests a second thought, nor would it have occurred to him to keep her—not to mention any of her friends—entertained on a long, jolting carriage ride through the city.
Not that Rayne had been a bad brother. He'd simply absorbed their father's attitude—he felt a duty toward Clarissa, but beyond providing shelter, food, and the occasional escort, he deemed little interaction necessary or required.
She'd spent so long linking Markham's faults to Rayne's, she'd never seriously contemplated Markham's finer qualities.
And Markham had fine qualities, didn't he? Unexpected qualities. Some of them she'd noticed last summer. Loyalty. Good humor. Care.
And Markham wasn't just amiable. He was attractive. More infuriating, he knew it. Just like he probably knew exactly how stunned she'd been by their kiss.
The carriage lurched forward. The girls oohed in unison and, without time to grasp the strap, Clarissa slid from the bench…directly into Markham's arms.
Or, rather, one arm.
One strong arm that had been there just in time, catching her fall just before she landed in his lap.
His laughter died as she looked up. His pupils widened. Her breath stopped.
He cleared his throat. "All right?"
She nodded. She would be, just as soon as they reached Hampton Court Maze and she could get out of the blasted carriage.
He helped her back into her seat, smiled swift and brief, and then turned back to Julia and Horatia. The entire episode had lasted but a moment. But that moment had taken Markham's presence from problematically distracting to all-consuming.
Why did she have to catch a whiff of his scent?
Spice, definitely. His cologne was rich and dark and comforting, but what was the base? Clove? Bergamot?
He laughed at something Julia said, caught Clarissa's glance, and winked.
Inner awareness blossomed—greedy…anticipatory.
She glanced out the window, cheeks coloring…but his compelling aroma lingered.
Definitely bergamot.
And perhaps—she inched forward and inhaled—the faintest touch of tobacco.
She'd never seen Markham smoke, but Farring smoked a pipe on occasion. She thought she disliked the scent, but, on Markham, it was quite pleasing.
Quite.
Feel-it-in-your-toes pleasing.
"What do you think, Lady Clarissa?" Julia's eyes sparkled.
Dear Lord, had Julia seen her sniff Markham? How utterly mortifying.
Excerpt. © Reprinted by permission. All rights reserved.


Book Info:
Lady Clarissa has decided to live life on her terms. After the end of a ten-year betrothal, she wants nothing to do with marriage or the men of the ton. Least of all her friend's brother, the very charming Lord Markham, or Hearts, as many ladies call the oh-so-handsome earl.
Markham pursues relationships with no ties that bind. Acting the rake leaves everyone satisfied…until he overhears a wager that could lead to Clarissa's ruin. He can't help but step in and claim she's his intended bride.
Clarissa is appalled. She did not need to be saved. Reluctantly, she agrees to the fake courtship, if only to experience what the rakish Markham can offer. But when lust becomes love, Clarissa must make up her own terms and bet it all on Hearts.
Each book in the Lords of Chance series is STANDALONE:
* Scandal in Spades
* Heart's Desire
Book Links:  Amazon | B&N | iTunes | kobo | Google |


Meet the Author:
Wendy LaCapra is a RITA® award-finalist whose heart-pounding historical romances bristle with temptations, secrets, and scandal. She lives in NYC (though she loves wandering), and she has an unquenchable passion for books, history, and happily-ever-afters. For new release and sale alerts, sign up at http://bit.ly/GetWendyNews
Website | Facebook | Twitter | Instagram | GoodReads |