Today it is my pleasure to Welcome author
Magan Vernon
to HJ!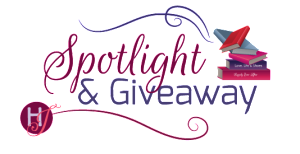 Hi Magan and welcome to HJ! We're so excited to chat with you about your new release, Heirly Ever After!

Hey y'all!

Please summarize the book a la Twitter style for the readers here: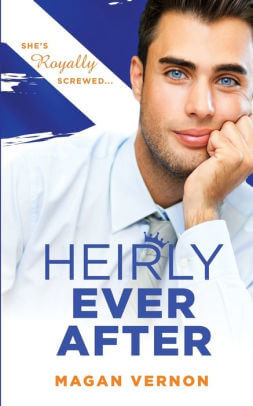 Sometimes, you've got to take a fake date to your sister's royal wedding even if said date ends up being the outcast of the royal family.

Please share the opening lines of this book:
"Introducing Miley Cycats, our new baby calico."
I should have been excited about my first trip to England. Yet there I was, boarding a train to the countryside, still watching a video of my ex for the millionth time.
And his new girlfriend.
And their new cat.
Our breakup had been a few months ago, but I thought, hey maybe we'd work it out to get together before my sister's wedding.
No such luck.
Please share a few Fun facts about this book…
There is a scene where one of the characters stubs her toe and is based on a real thing that happened while I was writing and my husband had to go outside to get something and MAY have overreacted when he stubbed his own toe.
The idea for this book came after watching Black Panther for the millionth time and thinking 'What if Killmonger was the hero?" (And yes he is the anti-hero not a villain in the movie. I WILL DIE ON THAT HILL).
The dogs in the book are based off of real dogs I've worked with in Dallas Street Dog Advocates.
I'm a terrible baker. There is a scene with the hero and heroine and making some frosting that one of us may or may not have had the issue with sugar going everywhere.
For fun, my best friend and I like to make videos of these characters on Tik Tok using her daughter's barbies and scrunchies.
What first attracts your Hero to the Heroine and vice versa?
I mean obviously she loves his accent, but also Madison loves that Jacob is willing to do things. To try. Not just to sit on the couch and watch the world pass by.
Jacob loves that Madison is eager to help, even in her vulnerability, she does what she needs to do.

Using just 5 words, how would you describe Hero and Heroine's love affair?
Crazy family drama with frosting.

The First Kiss…
Our fingers interlocked around the hose's neck, fighting for the trickle of water as it bounced off the sink, splashing both of us. She giggled as our bodies tangled together, pushing to grab the flimsy metal between us.
I couldn't remember the last time I'd laughed so much with anyone. And with every slip of her body falling into mine, I found myself craving the closeness, craving her.
Forgetting where we were, I dropped my hands from the hose and grabbed her slippery waist, pulling her body flush with mine before I did what I should have done long ago and crashed my lips to hers.
Without revealing too much, what is your favorite scene in the book?
His face stayed stone still as he reached down for the sword. But I was quicker, lurching forward and stepping on his blade, then held my own barely a hair from his throat.
Looking up, his steel blue eyes weren't filled with fear or concern. But something else cold behind them.
"Like I said, the better swordsmen are the Scots." I smirked, a new rush of adrenaline coming over me. I had him exactly where I wanted him. If this were a real duel, one breath and I'd win. It would all be over.
My cousin then took my one beat of glee and gripped my arm. His other hand moving to the handle of his own sword, knocking it up to his hand as he stood facing me. His sword was now an inch from my chest.
I sucked in a hard breath, staring down at the blade, then up at the now slight smirk forming on Gavin's face.
"Ah, but a little bit arrogant, aren't you? One should never take their eye off their opponent or their opponent's weapon."
If your book was optioned for a movie, what scene would be absolutely crucial to include?
As if the universe completely had it out against me, my suitcase lobbed to the side, the giant purple monstrosity pulling me to a halt in the middle of the aisle.
"Seriously," I muttered, putting my phone in my pocket and bending down to adjust the suitcase wheel now stuck in the corner of the carpeted aisle. I tried to pull and simultaneously jimmy the carpet, hoping maybe it would miraculously move. "Come on, you stupid thing."
"Do you need a hand, Miss?" a brogue accented voice asked.
It didn't sound like my brother-in-law's English accent. Maybe he was Scottish? Irish?
I didn't even look at the guy speaking, gritting my teeth as I tried to pull the suitcase loose once more. "No, thank you. It's fine. I've got it."
"Doesn't look like you have. Here. Let me help so other people can get by." He gripped the handle of my suitcase.
Briefly, I glanced at him—five o'clock shadow, a pair of dark green eyes, and a head of shaggy dark blonde hair. A pretty boy trying to show off his strength was not something I needed right now.
"It's fine. Seriously, I have it," I said as nicely as I could without gritting my teeth.
"Obviously ya don't. Come on, just let me help, then these nice people can get by," he said, keeping his voice even, though the veins in his forearms bulged as he struggled with the suitcase.
A line of people was forming behind him, some whispering, some giving annoyed grunts.
I jerked backward, trying to pull the wheel with me. Last thing I wanted was to make a scene. "It's fine, really."
"Here, just let me try to get this unhinged. I've almost got it," he boomed.

"I said, I've got it," I yelled, finally having enough. I planted my heels in the ground and used every bit of strength I had.
I don't know if it was my years of lifting a lot of plates at the diner I worked at or if the guy actually did something, but the resounding RIIIIPPPP of the zipper erupted between us and the bag exploded open.
Everything I'd packed in my suitcase was pressure released onto the aisle.
Great. I got down on all fours, scrambling to stuff everything back into my bag while other passengers went either around me in the aisle or just walked off in another direction.
Except for the damned gentleman who was now kneeling in front of me, holding a pair of my Hello Kitty underoos.
"Thanks for breaking my suitcase," I muttered, praying my heated face wasn't as red as the lacy bra I also scooped up along with my underwear. Hopefully no one saw that.
"I was trying to help you, no need to get your Little Cat knickers in a twist over it."
"They're Hello Kitty undies, sir. Get your facts right," I grumbled, keeping my head down as I stood up so he wouldn't see my face.
Readers should read this book …
If you want a fun, sweet escape away to the hills of England.

What are you currently working on? What other releases do you have planned?
As of right now, no immediate releases are planned and I'm working on a book featuring Italian witches in New Orleans.

Thanks for blogging at HJ!
Giveaway:

Paperback copy of Heired Lines or Heirly Ever After with swag pack
To enter Giveaway: Please complete the Rafflecopter form and Post a comment to this Q:

If your bag exploded on a trip, what's something you'd pack that would fly out and embarass you if it was picked up by a hot Scotsmen?
Excerpt from Heirly Ever After:
"Boyfriend, you need to sober up."
"So, ye do like me calling you my girlfriend? That's cute. We're cute."
"How much did you have to drink?"
"Pft, not that much. The Webleys actually do know their good scotch."
Once we got to our room, I pushed the door open and walked toward the couch, trying to push Jacob down onto the warm leather but ended up tumbling with him, our limbs and legs in a tangle. I tried to unwind us, but instead we laid chest to chest, the heat of his body pressing into mine and warming me to my very center.
His smile slowly faded as his eyes went from glassy to hooded. His hand pushed back a strand of my hair behind my ear, his fingertips lingering near my neck, sending a shiver all the way through me.
I closed my eyes, trying to ignore the heavy beating of my heart. "We're not going to do this again, Jacob."
"Do what?" he whispered, his head bending toward my neck, his breath tickling the bare skin above my shirt.
Heat pooled between my legs and I tried to ignore the pressure of his length against me. "You know."
"No, I don't. Tell me." His lips brushed against my skin and a soft sigh escaped my mouth. His chest heaved against mine and it took everything I had to sit still and not push myself closer to him.
Instead, I pressed both of my hands against the couch and then untangled myself from his limbs before standing. "I need to shower and I'm not having this conversation when you're drunk."
Or ever.
He leaned back against the sofa, his head lolling against the armrest. "I'll give ye that one, but you know we will end up talking. Or not talking. Or both."
I shook my head, ducking it as I quickly shut the room door. "Take a little nap."
"Already done," he mumbled.
Staring over him, he was peaceful with his eyes closed, a serene smile on his face.
Dammit.
Why did he have to be cute?
Why did he have to be sweet?
Why did he have to reject me?
This push and pull was getting old and I had to not only protect my own heart, but my sister's as well. I refused to do anything that could ruin her wedding, and Jacob was suspect.
He was here for a reason and I was going to get it out of him.
Maybe now that his tongue was loose from alcohol was the time to ask.
Slowly, I sunk back down to the couch. "Jacob?"
"Hmmm?"
"So, I did a little bit of research on your family…"
"Ah, the MacWebleys. Black sheep as the fine English Webleys like to think of us. Baa Baa." His eyes stayed close, his chest rising and falling in a steady rhythm.
It wouldn't be long before he fell asleep and maybe he wouldn't remember this conversation.
"What are you really doing here, Jacob? Is it because of money? Is that why you got drunk with Hugh?"
"You wouldn't understand. I can't hurt you or your family," he muttered so garbled, I wasn't sure I'd heard him right.
"Hurt me and my family?" I leaned in closer. "Jacob what are you talking about?"
"It's all gonna work out. Maybe," he mumbled.
"What will? Jacob? Jacob?" I shook at his shoulder, hoping to rouse him for at least another half response. But he was already out, his chest now rising and falling in a steady beat.
Dammit.
Maybe that was the most I'd ever get out of him, but I had to hope there was another way to understand it.
At least he didn't want to hurt me.
But would he?
My stomach twitched. Of course, he would.
I needed to protect myself in all of this.
So I stood up and headed to the bathroom, letting him sleep off his morning scotch.
I'd try and put everything he'd said to the back of my mind as just a drunken stupor. But no matter how hard I tried, I'd never get him or his words out of my head. So it was time to do some investigating of my own if he wasn't going to answer.
Excerpts. © Reprinted by permission. All rights reserved.
Book Info:
Sometimes, you've got to take a fake date to your sister's royal wedding…
After pumping the breaks on my college degree and being dumped at the last minute, I'm looking forward to skipping off to a whole new country for the week-long event. But I'll need the perfect distraction to keep both my sister and mother from finding out about my epic disaster life. So when I meet a charming Scottish stunner on the train, whose chivalry and humor have me swooning, a quick coin toss seals the deal on my hot date.
It's the perfect plan, until he reveals he is Lord Jacob MacWebley, odd duckling and long-lost cousin of the family my sister is about to marry into. Thanks for the full disclosure. Oh, and apparently no one wants him there because he might have a claim to the inheritance. Wedding week is going to suck, but it's too late for other options—luckily, I'm a pro at dealing with a little family drama.
But between a gentle countryside horse ride that turns into a chase, and the baking class that ends in a food fight we forget to keep up the lies and start blurring the lines instead… against any available surface. Jacob brings me out of my shell and makes me want to break all etiquette rules, but he's keeping secrets and if I'm not careful, I might end up royally screwed…
Book Links: Amazon | B&N | iTunes | Goodreads |

Meet the Author:
Magan Vernon has been living off of reader tears since she wrote her first short story in 2004. She now spends her time killing off fictional characters, pretending to plot while she really just watches Netflix, and she tries to do this all while her two young children run amok around her Texas ranch.
Website | Facebook | Twitter | | Instagram |