Today it is my pleasure to Welcome author
Tara Taylor Quinn
to HJ!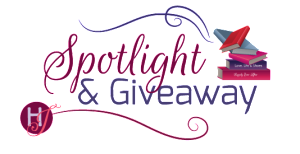 Hi Tara and welcome to HJ! We're so excited to chat with you about your new release, Her Christmas Future!

Hi and Happy Holidays!

Please summarize the book for the readers here: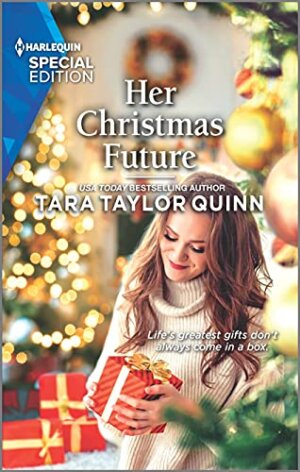 This book is so many things…it's an age difference romance. Martin is closer in age to Olivia's mother than to Olivia. It's a second chance romance – Martin and Olivia have been divorced for ten years at the start of the story. It's a recovery from grief story, from the loss of a child. And it's a story of trusting modern medicine, fate, and powers stronger than us, enough to believe that miracles can happen.

Please share your favorite line(s) or quote from this book:
Too many lines in this book to choose a favorite, but one that stands out to me every time I read it, (because I've felt like Martin is feeling, and I know that heart-healing is possible for him) is: "Feeling helpless and worthless, him with all his age and experience and money and know-how, and able to do absolutely nothing to ease the suffering of one tiny, little body."
Please share a few Fun facts about this book…
There's a scene where an ornament plays a huge part, and that scene came straight from my life. Every ornament on my tree, and on my mother's tree, carry emotional significance. Our trees are good memory trees, with some of the ornaments being more than sixty years old!
The heroine on the cover fits the description of Olivia in the book, and doesn't look anything like the woman I see in my head! Feel free to picture her however you'd like !
Breakfast casserole on Christmas morning is a family tradition that I'd keep even if I was celebrating Christmas alone. It just seems…that right to me.
What first attracts your Hero to the Heroine and vice versa?
Theirs was a love at first sight romance many years before the book starts – he was a guest lecturer and she was a student and Wham! For both of them.

Did any scene have you blushing, crying or laughing while writing it? And Why?
Every book I write has at least one scene that makes me cry. This one had a few. This one takes place pretty early in the book, and, in context, makes me tear up every time.
"It wasn't about the choice to have a child. She'd chosen long ago not to do so on her own.
But this one…it had been conceived inside of her, had found life there, out of a night of intense bonding. It already existed.
It wasn't a matter of having a baby. It was a matter of saving her child's life.
So, yes, maybe this meant everything to her. Not because she needed to be a mother, but because she needed her baby to live."
Readers should read this book….
If they believe that real love can heal even the most broken heart – or even if they just want to fantasize about that kind of love…

What are you currently working on? What other releases do you have in the works?
I'm really excited to announce an upcoming series, Sierra's Web, that is different in many ways, but one very clear way – Harlequin is publishing is cross-series! The first book, His Lost and Found Family comes out in January, 2022, with Special Edition. Four more Sierra's Web books are coming out in 2022 from both Special Edition and Romantic Suspense! I've just finished another Sierra's Web book and am starting another. The books in this series are complete stand alones that take place all across the United States. What joins them is Sierra's Web, a firm of experts who travel the country to help good people through atypically hard times. Sierra's Web's partners – seven friends who are experts – hire experts in all fields as determined by client need. Readers will recognize the firm – not necessarily the experts, though some of the stories involve partner experts. If you'd like to read a FREE prequel – taking place ten years prior to the start of the series while the partners were friends in college – and see how the firm came to be formed, you can find Trusting her Betrayer here: https://www.harlequin.com/shop/articles/437_trusting-her-betrayer.html?chapter=1

Thanks for blogging at HJ!
Giveaway:

An eBook copy of A Mother's Secrets, the direct prequel to Her Christmas Future.
To enter Giveaway: Please complete the Rafflecopter form and Post a comment to this Q:

What are your holiday plans?
Excerpt from Her Christmas Future:
"It went like clockwork, Doctor," Doctor Martinson said, throwing her gloves in the trash. "You can get dressed."
Olivia dressed quickly as soon as she'd been left alone. Grabbed her purse, the black one, she noticed, not the gray one that went with the day's shoes, and frowned. She should have paid more attention. Now she'd have to carry around an unmatching purse for the rest of the day.
The thought brought tears to her eyes. Swiping at them didn't seem to help so she reached for a tissue, which caused her leg to bump into the hard, plastic chair close to the table and so she fell into it. Rubbed at her leg. And cried some more.
She might have sobbed all day, or maybe for the rest of her life, if Christine hadn't come in. The second she heard the doorknob turn, she sat up. Wiped her eyes.
"Hey." Christine's tone was soft as she kneeled beside her. "It's okay," she said inanely. Followed by, "Do you need something for pain, after all?"
No pill was going to help this. The bump on her leg didn't even hurt anymore. If it ever had. She couldn't be sure and reached for another tissue.
"Talk to me, Liv. There's still time to stop this," Christine quickly added. "Beth's here and being prepped, but it's not too late."
They'd signed all the paperwork the evening before. With two different lawyers present. One representing her, and one representing Beth.
"What's wrong?" Olivia met Christine's gaze, saw the concern there, and realizing she was the cause of it said, "My purse doesn't match my shoes…" at which time the tears started again.
Sitting back on her haunches, Christine watched her.
And Olivia couldn't pretend that she was okay.
"It's gone," she whispered.
"What's gone?"
"The baby. If there is one…
"I had it inside me.
"For two whole days.
"And now I don't."
Each sentence ended with a need for air. A moment to catch her breath and hold back tears.
"I'm empty," she finished. It was stupid to feel this way. Unexpected.
And so real she wasn't sure she could get up and walk out of that room.
"It's a little like losing Lily all over again…"
Which made no sense. She'd never been a drama queen.
"Except that it's not gone," Christine told her. "They already got a look, Liv. You were right to be concerned. Right about everything. There's a viable embryo."
A jolt passed through her. Excitement shot one way. Anxiety another. "There is?" she asked through her tears. Let everything just drip down her face as she stared at Christine.
Excerpt. © Reprinted by permission. All rights reserved.


Book Info:
The best gift she'll open…Is her heart…to a new future.
Dr. Olivia Wainwright is the accomplished neonatologist she is today because she never wants another parent to feel the loss that she did when her infant daughter died. Her marriage never recovered and she let go of her dream of family. But one passionate night with her ex-husband, Martin, leaves her fighting to save a pregnancy she never thought possible. Can Olivia and Martin heal the past and find family with this unexpected Christmas blessing?
Book Links: Amazon | B&N | iTunes | kobo | Google |


Meet the Author:
The international author of 102 original novels, in twenty languages, Tara Taylor Quinn is a USA Today bestseller with over seven million copies sold. A five-time RITA finalist Tara appears frequently on bestseller lists, including #1 placement on Amazon lists, and multiple showings on the Publisher's Weekly Bestseller list. She is a National Reader's Choice Award winner and has appeared on national and local TV across the country, including CBS Sunday Morning.
Tara is a supporter of the National Domestic Violence Hotline. If you or someone you know might be a victim of domestic violence in the United States, please contact 1-800-799-7233.
Website | Facebook | Twitter | Instagram | GoodReads |