Today it is my pleasure to Welcome author
Tara Taylor Quinn
to HJ!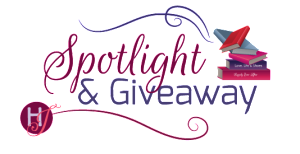 Hi Tara and welcome to HJ! We're so excited to chat with you about your new release, Her Motherhood Wish!

I'm so happy to be visiting! It's great to be 'out'!

Please summarize the book for the readers here: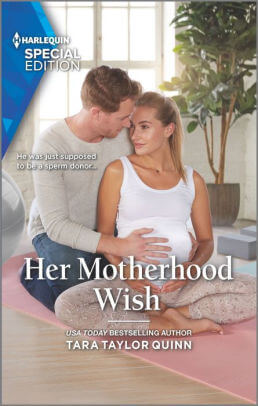 This is one of 'those' books. The kind that stay with you. A year later, and this hero still has not gone off to live his life without me. He sticks around. Watching over things. Wood Alexander is called when an in utero baby with his genetics might need a bone marrow transplant with him as the recipient. It's not a book that focuses on the medical aspects, though. You find out pretty early on that the baby might be anemic, or fine. The book is about the value of human beings, not based on their education, or their careers, but on their contributions to those around them. In an easier sense, it's a story about a guy having to meet his sperm recipient when her unborn child might be in danger and need his biological assistance. The two are complete opposites, and yet find themselves drawn together. In spite of the fact that Wood still shares a home with his ex-wife – who used to be his brother's wife.

Please share your favorite line(s) or quote from this book:
"I quit high school when my mom died so that I could go to work and support my brother," he said now, as much to himself as to the managing whatever she was. "No one was ever going to choose me as her donor."
Please share a few Fun facts about this book…
My husband was an engineer by trade, with an electrical engineering degree, but enjoyed volunteering for Habitat for Humanity, helping build houses, more than his day job. He quit the corporate world and now has his own small home repair business and I admire him so much for how much he helps people. In some ways, Wood is fashioned after him.
One of my very close family members was pregnant as I wrote this book, and I was in the room, watching the ultrasound. There might be a bit of reality in a scene or two!
What first attracts your Hero to the Heroine and vice versa?
The hero is bowled over by the fact that the woman chose his sperm, an uneducated man, over the sperm from all of the doctors who'd also donated to the clinic.
The heroine needs the man to agree to a possible bone marrow transplant and will do anything he needs to get his acquiescence. His immediate agreement to do so wins him a place in her heart.
Did any scene have you blushing, crying or laughing while writing it? And Why?
One scene in particular had me tearing up. Wood and Cassie can't be more than sperm donor and recipient, but they've formed a bond that has him wanting to help her. He knows that she visits her father's grave when she's particularly struggling, emotionally, and he, a gifted woodworker, builds a wooden bench and places it by her father's grave and then, after a scary medical exam, takes her there.
"I just love it, Wood." She was looking at him, and the emotion in her gaze…it swooped deep inside him. Finding a home there. "I just…" She frowned. "You don't think they'll take it away, do you? The cemetery people? I'm technically only allowed to put things on his actual gravesite."
"I got permission before I brought it over," he told her. "It's bolted down, and I wanted to make certain that was okay." He'd checked other specifications as well. As a contractor he knew all about permits, property rights and liabilities.
She teared up again but blinked away the moisture before it fell. "I just don't even know how to thank you, Wood. It had to have cost a fortune. I have no idea where you even found something so perfect."
He'd expected her to be pleased. But not to sound so beholden. "It wasn't expensive," he said quickly before she could read more into the gesture than he'd intended. "I've got less than twenty bucks in it," he continued.
"You found something like this at a garage sale? I can't believe it. It's perfect. And looks brand-new. Who would part with a bench of this quality for twenty dollars?"
"I made it, Cassie." He should've just told her from the beginning. Wasn't sure why he hadn't. Those hours he'd spent in his workshop, thinking of her, had been private. Between him and the wood with which he'd worked. "Seriously, it's no big deal. Just a hobby…"
Readers should read this book….
Because it's just one of those books. Early reviewers have said that.
And because Wood is a man romance readers will want to know. He just hits you where it most counts. And Cassie, she's your imaginary best friend. She gets how unique and gifted Wood really is and she's willing to share him with all of us.
What are you currently working on? What other releases do you have in the works?
I'm currently working on the last book in the The Parent Portal series. Her Motherhood Wish is Book 3 of 6, though all of the books are stand alone stories with unique to the series heroes and heroines. The fertility clinic is the recurrent factor. As soon as this book is done (which will be before you read this!) I'm on to a couple of romantic suspense stories due by early summer.
Upcoming releases:
Shielded in the Shadows (Where Secrets Are Safe) Harlequin Romantic Suspense, June 2020
A Mother's Secrets (The Parent Portal) Harlequin Special Edition, July 2020
Colton 911 Family Defender (Colton 911) Harlequin Romantic Suspense, July 2020
Untitled (Sierra's Web) Free online read at Harlequin.com, September 2020.

Thanks for blogging at HJ!
Giveaway:

Three eBook copies of Having Her Soldier's Baby – the first book in The Parent Portal series.
To enter Giveaway: Please complete the Rafflecopter form and Post a comment to this Q:

If you had one 'motherhood' wish, what would it be?
Excerpt from Her Motherhood Wish:
"Mr. Alexander, I'm sorry to bother you—"
"My name's Wood," he interrupted, for no good reason other than that she sounded tense and he needed to put her at ease.
"Okay, Wood, thank you for agreeing to speak with me—"
"Signed documents said I had to." He broke in a second time, going for light conversation when he knew the phone call was anything but. He didn't need her gratitude. And didn't want to hear that his sperm was inadequate, that it had created an unhealthy baby. Didn't want to know that he'd inadvertently caused her distress. Caused some kid even worse than that. Possibly.
But why else would she need to speak urgently? That meant there was a problem. He'd known it all day. And still didn't want to hear how bad it was. He couldn't take back his deposit.
She couldn't sue him. That was in the contract, too—he'd reread every word as soon as he'd gotten home. But he'd help her financially if he was in any way responsible for her incurring extra expenses. He'd already made that decision. His savings had taken a hit during the three years Elaina had been finishing medical school, but he'd had several years before that to build them…
"Yes, well, thank you for agreeing to speak with me so quickly," she amended after a short pause. "I won't keep you. I'm just covering all bases and need to know if you'd be willing to donate bone marrow if it's needed…"
"Of course," he responded immediately. And then stood there, holding his phone, looking at the blue disc on the ground at his feet, at the dog looking at up him, not sure what donated bone marrow entailed. And was afraid that since he'd already given her what she needed, she'd just hang up. "Wait. What's going on?" he asked.
"Probably nothing. But, just in case…"
He wasn't getting it. "You're calling just on the off shot that someday your child might get sick and need my bone marrow?" That was taking worrying to an extreme. Surely…
"No." Her breath was all he heard on the line for a moment. Unsteady breaths. "I had an ultrasound yesterday. The doctor said that they found a darker, shadowed spot in the baby's brain that indicates some kind of blood abnormality. They have no idea what it is yet. And, in fact, the doctor said that there are times when the dark spot is an anomaly. That it will just disappear. But it's something they have to check out."
"So…it's possible there's nothing wrong at all." Damn, that was good news. Real good news. Could be nothing.
"Yes."
"Okay then, sure," he said. "If you ever need my bone marrow, of course I'd donate," he told her. "Who wouldn't, to save a kid's life?"
A kid. His kid. Not really. But biologically. He'd never taken that donation seriously. Not from the very beginning. He'd tried to tell Peter that adding Wood's sample to sperm collection was a waste of time. All of Peter's doctor friends had been donating.
He'd pretty much forgotten about it. Had certainly never considered that there could be a kid walking around town that looked like him. That had his DNA. That could need his bone marrow to save his life…
Excerpt. © Reprinted by permission. All rights reserved.

Book Info:
He was just supposed to be a sperm donor…
What if the father of her child
is the man she's searched for her whole life?
No Mr. Right? No problem! Attorney Cassie Thompson wants a family of her own—and she doesn't need a man to get one. But after Cassie discovers that her baby's health is at risk, she reluctantly contacts the sperm donor—only to find Woodrow Alexander is easily the kindest, most selfless man she's ever met. He's just a biological component, she keeps telling herself. He's not her child's real father or the husband of her dreams…right?
Book Links: Book Links: Amazon | B&N | iTunes | kobo | Google |


Meet the Author:
The international author of 95 original novels, in twenty languages, Tara Taylor Quinn is a USA Today bestseller with over seven million copies sold. A five time RITA finalist Tara appears frequently on bestseller lists, including #1 placement on Amazon lists, and multiple showings on the Publisher's Weekly Bestseller list. She is a National Reader's Choice Award winner and has appeared on national and local TV across the country, including CBS Sunday Morning.
Tara is a supporter of the National Domestic Violence Hotline. If you or someone you know might be a victim of domestic violence in the United States, please contact 1-800-799-7233.
Website | Facebook | Twitter | Instagram | GoodReads |