Today it is my pleasure to Welcome romance author
Darynda Jones
to HJ!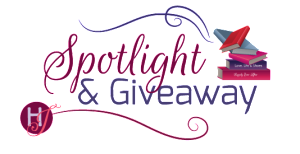 Hi Darynda and welcome to HJ! We're so excited to chat with you about your new release, A Bad Day for Sunshine!

It's so great to be back!

Please summarize the book a la Twitter style for the readers here: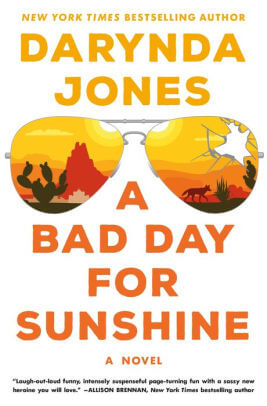 A missing girl, a flasher named Doug, and an old flame that refuses to burn out. What else could go wrong on newly sworn in sheriff Sunshine Vicram's first day?

Please share the opening lines of this book:
Sunshine Vicram pushed down the dread and sticky knot of angst in her chest and wondered, yet again, if she were ready to be sheriff of a town even the locals called the Psych Ward. Del Sol, New Mexico. The town she grew up in. The town she'd abandoned. The town that held more secrets than a politician's wife.
Was she having second thoughts? Now? After all the hubbub and hoopla of winning an election she hadn't even entered?
Hell yes, she was.
Please share a few Fun facts about this book…
The name Sunshine came about as I was pitching the project to my agent. The notepad I was writing on was from a Sunshine Press. When my agent liked my initial pitch and wanted to know more, I panicked (because I didn't have more), looked down the page, and said, "Oh, right, well her name is Sunshine."
The town of Del Sol is made up. It's basically the lovely Pecos, NM, if it had been uprooted by the beautifulTaos, NM. I needed a small, quirky tourist town, but I also needed it close to Santa Fe. So, it's kind of a mishmash of small New Mexico towns.
Sunshine's BFF and chief deputy, Quincy Cooper, is named after and based on my little brother, Quentin.
The project was pitched as Gilmore Girls meets Fargo.
The story opens with a kidnapped rooster named Puff Daddy.
What first attracts your Hero to the Heroine and vice versa?
This is kind of a second-chance story. Sunshine has been in love with Levi since they were kids. He has felt the same way, but neither would admit it growing up. Levi comes from a family of criminals and they are outcasts in the small town. Levi is changing that, however. Not that any of that ever mattered to Sun. Now that she's back, she's finding out her feelings for him never waned, even after he's suspected of murdering his uncle.

Using just 5 words, how would you describe Hero and Heroine's love affair?
Tug-of-war while engulfed in fire.

The First Kiss…
"Levi, you're hurt." She looked down, but the bandages were gone. In their stead was the wide chest and rock-hard abs she'd dreamed of more times than she could count. "I—I don't understand."
He wrapped a hand around the back of her neck and pulled her closer. "You have to remember to understand," he said.
Her gaze wandered past the expanse of his chest to the fullness of his mouth. The very one that sent tiny quakes shooting through her body like a freak electrical storm every time he was near.
He bent his head and pressed his lips to hers, parting them with his tongue to explore her more fully.
She sank against him. Wrapped her arms around his neck. Let her head fall back when he seared her throat with kisses.
When he pulled her onto the bed, she tried to protest. Not very hard, but still.
Without revealing too much, what is your favorite scene in the book?
She heard soft breathing coming from deep inside the cavernous room and followed the sound. The whole area smelled like soap and sandalwood. He'd probably taken a steaming-hot shower to warm up after his ordeal, eaten, then gone straight to bed.
His bed. In his room. And she was in it. The closer she got, the faster her heart beat. He'd saved her daughter's life, and she'd treated him like a leper?
Then again, she didn't treat him any differently from how he'd treated her all these years. In fact, he was much worse. Like he'd had a vendetta. Like she'd wronged him in some way.
She thought back. Could he be angry with her about Auri? Maybe he'd thought she was somehow responsible for her daughter's depression.
By the time she got to the bed, her heart was beating so fast she feared she was having another a panic attack. Levi was lying on a massive oak bed, a thick blanket covering his lower half. Nothing, absolutely nothing, covering his torso or the various appendages associated with his torso.
She focused the beam on the ground. The light radiating outside the stream helped her see just enough get closer to the bed without tripping on something, like the boots and pair of jeans that littered the ground. She stepped over them and took in the glorious image before her.
Except for the soft rise and fall of his lean stomach, he was a bronze statue. One her fingers ached to touch. How could they not?
A capable hand with long fingers rested on his side. A sinuous arm led up to powerful shoulders, a wide chest, a strong neck, a square jaw, and open eyes.
She started and jumped back. "What are you doing? Why are you awake?"
"Because I have an intruder." His voice sounded thick and sleepy, and guilt washed over her.
"You most certainly do not. Your sister sent me up."
"She has the strangest sense of humor." He had an arm lying across his forehead. He lowered it to cover his eyes and said, "Get in bed with me."
"What? No. I just . . . I wanted to thank you."
"For what?"
She stepped closer, feeling a bit like a fair maiden stepping closer to a sleeping dragon. "For what you did seven years ago."
"And what did I do seven years ago that would ingratiate the impenetrable Sunshine Vicram?"
"You saved my daughter's life." Despite all efforts to the contrary, her voice cracked with emotion.
He raised his arm and looked at her from beneath thick lashes. "She ratted me out?"
If your book was optioned for a movie, what scene would be absolutely crucial to include?
A scene where Sunshine has a refresher course of "the talk" with her daughter Auri on her first day at a new school.
Five minutes later—small-town perks—Sun pulled into the Del Sol High School parking lot. She put the cruiser in park and turned to her auburn-haired offspring. "It's time."
Auri gaped at her. "Oh, god. Mom, not again."
"This is just a refresher."
"It's not really the first day of school. We already had this conversation in August."
"Yes, but that was for the academy. This one is for Del Sol High School. Your new stomping ground."
Auri propped an elbow onto the armrest and dropped her face into a hand.
"Okay, as we've previously discussed, boys are usually born with this little thing I like to call a penis."
Auri groaned.
"And girls are often born with this little thing I like to call a vagina."
"I'm moving in with Grandma and Grandpa."
"But these two components, the penis and the vagina, need never meet." Sun waved an index finger back and forth. "Not ever. In fact, being a lesbian is very avant-garde. So, you know, you could always go that direction."
"Mom, being gay is not a choice."
"Not if you don't give it a chance."
Readers should read this book …
….if they like humorous mysteries sprinkled with a little darkness and lots of sexiness.
What are you currently working on? What other releases do you have planned?
Right now I'm working on Sunshine book 2, A Good Day for Chardonnay. I'm hoping it will be even better than the first!
Thanks for blogging at HJ!
Giveaway:

A signed hardcover of A Bad Day for Sunshine and an exclusive pair of ABDFS sunglasses!
To enter Giveaway: Please complete the Rafflecopter form and Post a comment to this Q:

New Mexico is a beautiful state with tons to see and do. Have you visited yet? Whether you've been here or not and you got the chance to visit the state with a friend, who would you take and what would you most look forward to seeing or doing?
Excerpt from A Bad Day for Sunshine:
"Mayor," Sun said as she put the box on a massive oak desk. The room had bookshelves, a computer, and a fortysomething, sandy-haired woman who sat in the only chair in the room. Sun's office chair.
Mayor Donna Lomas stuffed her phone into her purse and stood, giving Sun her full attention. "Sheriff."
Donna was curvy with a button nose, a bouncy bob, and square wire-framed glasses. She was that girl in town all the other girls wanted to be when they grew up. Pretty. Perky. Popular.
The two shook hands for the briefest of moments before the mayor got right to the point. "So, how'd you do it?"
Sun cleared her throat and walked to the window to look out on Main Street. "Well, I wanted to be bold, you know? So, I went for the red first, but then I thought, 'Wait a minute. Is that too bold? Should I tone it down a bit?' That's why I threw in the yellows and the blues. A few peaches to highlight the piece."
She turned back. When Donna only pursed her lips and waited, Sun continued, "Weren't you talking about that time I beat your little sister in the finger-painting competition?"
There had been a lot of pressure that year. Who knew kindergarten could be so competitive? Her classmate Sabrina, a.k.a. Donna's little sister, had never liked her after that, and Sun had felt that same chill every time she'd crossed paths with Donna as well.
"It's okay." Donna clipped on a pair of magnetic sunglasses over her wire frames. "I'll find out on my own."
Sun suppressed a shudder of dread. Honestly, what had her parents done? Making an enemy of the mayor could not have been their best idea. No, their best had been starting that garden and accidentally growing marijuana. This one was third, maybe fourth on the list.
"In the meantime, you might want to do a search for a concept called the glass cliff."
Sun tried not to snort. She failed miserably, but at least she'd given her all. "Is that what you think this is?"
The glass cliff was a play on the metaphor of a glass ceiling. Only in this scenario, a woman or minority was put in a position of authority during a time of crisis. In other words, he or she was set up to take the fall when everything went belly-up.
"Is Del Sol on the verge of collapse?"
"You haven't heard?" She tsked as she turned to walk out. "You might want to do your homework."
What did that mean? No one told her there'd be homework. Would there be a test? A research project? Any opportunities to earn extra credit?
Excerpts. © Reprinted by permission. All rights reserved.


Book Info:
New York Times bestselling author Darynda Jones is back with the brand-new snarky, sassy, wickedly fun Sunshine Vicram series!
Sheriff Sunshine Vicram finds her cup o' joe more than half full when the small village of Del Sol, New Mexico, becomes the center of national attention for a kidnapper on the loose.
Del Sol, New Mexico is known for three things: it's fry-an-egg-on-the-cement summers, it's strong cups of coffee—and a nationwide manhunt? Del Sol native Sunshine Vicram has returned to town as the elected sheriff–an election her adorably meddlesome parents entered her in–and she expects her biggest crime wave to involve an elderly flasher named Doug. But a teenage girl is missing, a kidnapper is on the loose, and all of it's reminding Sunny why she left Del Sol in the first place. Add to that trouble at her daughter's new school and a kidnapped prized rooster named Puff Daddy, and Sunshine has her hands full.
Enter sexy almost-old-flame Levi Ravinder and a hunky US Marshall, both elevens on a scale of one to blazing inferno, and the normally savvy sheriff is quickly in over her head. Now it's up to Sunshine to juggle a few good men, a not-so-nice kidnapping miscreant, and Doug the ever-pesky flasher. And they said coming home would be drama-free.
Book Links: Amazon | B&N | iTunes | Goodreads |


Meet the Author:
New York Times and USA Today Bestselling Author Darynda Jones has won numerous awards for her work, including a prestigious RITA®, a Golden Heart®, and a Daphne du Maurier, and her books have been translated into17 languages. As a born storyteller, she grew up spinning tales of dashing damsels and heroes in distress for any unfortunate soul who happened by. Darynda lives in the Land of Enchantment, also known as New Mexico, with her husband and two beautiful sons, the Mighty, Mighty Jones Boys.
Website | Facebook | Twitter | | Instagram |