Today it is my pleasure to Welcome author
Stacy Reid
to HJ!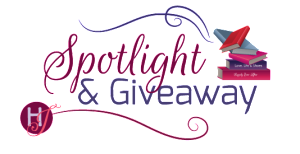 Hi Stacy and welcome to HJ! We're so excited to chat with you about your new release, Her Wicked Marquess!

Hello and thank you for having me!

To start off, can you please tell us a little bit about this book?: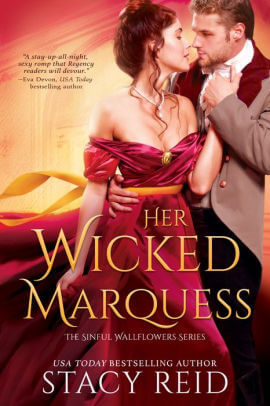 My hero Nicolas St. Ives, the Marquess Rothbury, plays the long game of revenge. In doing this, he pulls the wool over society's eyes by acting the dastardly rake. Our heroine, the clever and very outspoken Lady Maryann is desperate to rid herself of an unwanted attachment, so she risks ruining her reputation by using St. Ives' notoriety to tarnish her good name. Their paths collide when she claims it was her room he was seen climbing from at a house party and then loads of wicked fun ensues.

Please share your favorite lines or quote(s) from this book:
"I close my eyes to sleep and I feel it…a presence at the edges of the shadows…waiting for me….to maybe leap."

"The shade cast about him rendered him in a light she had never seen before—a dark protective force with wings of shadows and cunning golden eyes."

"I am afraid of years from now looking back on my life and feeling the keenest of regret that I had not lived. Of never feeling again the way I feel with you."

"You obliterate even my darkest thoughts and replace them with sunshine and want and hunger and dreams of things I've never thought about."
How did you 'get to know' your main characters? Did they ever surprise you?
I spend a lot of time with my hero and heroine in my head before I start writing about them. When I am eating, exercising, when I try to go to bed, my hero and heroine are always there in the back of my mind, having conversations and whatnot. If a particular scene snags me as being really good, I stop and write it down no matter what I am doing. Drives my family bonkers. And yes, they do surprise me because while I think about them constantly, I do not write with an outline. I sit, write, and let the characters lead me.
What was your favorite scene to write?
I really love the scene when Nicolas broke into Maryann's room for the first time!
She sensed the movements before she saw them, and polished boots appeared at the bottom of her bed. Maryann didn't dare try to take a breath. In truth, it had been sucked right out of her. The silence in her chamber felt perilous. Those boots stepped forward, and Nicolas St. Ives, Marquess Rothbury appeared. For several long moments, her mind blanked. This man was dissolute, reckless, a gambler, a great participant of sensual debauchery, unprincipled and uncaring that he owned such a wicked reputation.

And he is here…in my bedchamber. Oh dear.

A heart-pounding awareness burned through her with fiery intensity. Even with the barely discernable light, she recognized those slashing cheekbones and the piercing brilliance of his golden-brown eyes that seemed to glitter under winged brows. A shadow of a beard accentuated the harsh sensuality of his cheekbones and the hard lines of his jaw. Her stomach did a frightening flip. Maryann stared astonished, her hand lowering as if it had a will of its own, until the point of the rapier touched the soft carpet.

"I… You!"

"Yes," he drawled darkly. "Me."
What was the most difficult scene to write?
That first kiss. For me, it is always difficult because it has to be right. It has to make sense. And then it has to entice. I can never tell if it will be wild, passionate, or sweet and tender until it actually happens.
His kiss destroyed her.

It was unexpected, it was so soft, it was unbelievably tender, and scandalously perfect, for it was just a mere meeting of their mouths, but it felt like everything. A recognition that they were more than just friends, not of ships sailing past each other in the vastness of the world. Since the first touch of his lips to hers, neither moved. Leaning in farther, she pressed her hands to his chest, quite aware he still held a hand at her throat. Though he had not yet parted his lips, Maryann could taste him…smell him, something dark and delicious, and it stirred a violent hunger to life.

She nipped at his lower lip, and a sighing sound came from his throat. Then his lips parted, and his tongue licked along the closed seam of her mouth. With the softest of moans, she opened her mouth to him, gasping her delight when the hand gently encircling her throat, slid up and thrust into her hair, holding her firmly to him. He ravished her mouth with sensual expertise. At first with soft bites and licks, then with such demanding pressure, her lips felt bruised.

Maryann moved her mouth under his with sensual wonder, little whimpers of need puffing from her mouth to his. Their tongues met, and at first the sensations startled her, then they delighted her. With another moan she followed his lead, taking and giving in equal measure. His tongue slowly stroked hers, and she gave herself over to the heated sensations building within her.
Excerpt. © Reprinted by permission. All rights reserved.

Would you say this book showcases your writing style or is it a departure for you?
I would say that it showcases my writing style.
What do you want people to take away from reading this book?
I really want my readers to get lost in my stories and the journey of each character, and in the end, I want them to have a smile on their face and pure satisfaction in their hearts. And also that they want to read more Stacy Reid!
What are you currently working on? What other releases do you have planned?
I am polishing up two novels as we speak! A single title Victorian romance called THE WOLF AND THE WILDFLOWER, and book 3 in the Sinful Wallflower's A ROGUE OF HER OWN. Both books will be released this year.
Thanks for blogging at HJ!
Giveaway:

1 Print copy of Her Wicked Marquess by Stacy Reid to any winner located in the US.
To enter Giveaway: Please complete the Rafflecopter form and Post a comment to this Q:

Who is your Best Historical Crush Male character you wish really existed – book or movie!?
Book Info:
Miss Maryann Fitzwilliam is too witty and bookish for her own good. No gentleman of the ton will marry her, so her parents arrange for her to wed a man old enough to be her father. But Maryann is ready to use those wits to turn herself into a sinful wallflower.
When the scandal sheet reports a sighting of Nicolas St. Ives, the Marquess of Rothbury, climbing out the chamber windows of a house party, Maryann does the unthinkable. She anonymously claims that the bedchamber belonged to none other than Miss Fitzwilliam, tarnishing her own reputation―and chances of the dastardly union her family secured for her. Now she just needs to convince the marquess to keep his silence.
Turns out Nicolas allows for the scandal to perpetuate for his own reasons… But when Maryann's parents hold fast to their arranged marriage plan, it'll take a scandal of epic proportions for these two to get out of this together.
Each book in the Sinful Wallflowers series is STANDALONE:
* My Darling Duke
* Her Wicked Marquess
Book Links: Amazon | B&N | iTunes | Kobo | Google |


Meet the Author:
USA Today bestselling author Stacy Reid writes sensual Historical and Paranormal Romances and is the published author of over twenty books. Her debut novella The Duke's Shotgun Wedding was a 2015 HOLT Award of Merit recipient in the Romance Novella category, and her bestselling Wedded by Scandal series is recommended as Top picks at Night Owl Reviews, Fresh Fiction Reviews, and The Romance Reviews.
Stacy lives a lot in the worlds she creates and actively speaks to her characters (aloud). She has a warrior way "Never give up on dreams!" When she's not writing, Stacy spends a copious amount of time binge-watching series like The Walking Dead, Altered Carbon, Rise of the Phoenixes, Ten Miles of Peach Blossom, and playing video games with her love. She also has a weakness for ice cream and will have it as her main course.
Website | Facebook | Twitter | Instagram | GoodReads |