Today it is my pleasure to Welcome author
Lori Ann Bailey
to HJ!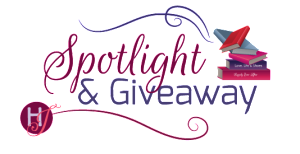 Hi Lori Ann and welcome to HJ! We're so excited to chat with you about your new release, Highland Salvation!

Thank you for having me. I'm thrilled to be here.

Please summarize the book for the readers here: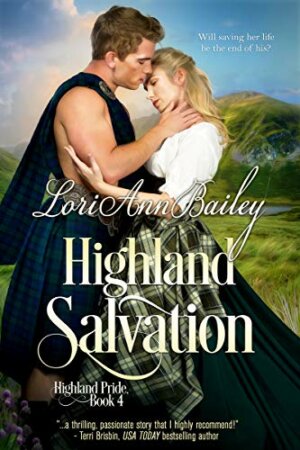 In Highland Salvation, Finlay Cameron is a man torn between the lands of the Scottish Highlands and the English home his father has given him. But as the bastard son of an earl, he desires nothing more than to have a wife who will be able to straddle both words with him as his mother was unable to do with his father. He has a large English estate to run, but a secret that can ruin it all. Blair Macnab has worked her whole life to prove she can be useful in a man's world for something other than providing heirs. She thinks she's given up on her dream when she marries Finlay to escape blackmail by someone intent on using her for political gain. Together, they must find a way to escape the danger pursing them as they learn that the other might be what they'd been looking for all along.

Please share your favorite line(s) or quote from this book:
I have so many favorites, but in this scene, Finlay is aware there is danger following them. Instead of worrying Blair, he cautions her, but teases her about her fear of cats at the same time.
"Nae. But 'tis always a good thing to be aware of one's surroundings." Leaning over, he whispered so only she could hear, "Ye never ken when a bandit or a wee kitten is lurking in the shadows."
Please share a few Fun facts about this book…
With each book I write, I choose an album from an artist and listen to it on repeat while I'm plotting and writing the book. This music is carefully selected based on the emotions which the songs evoke and how they relate to my characters. For Highland Salvation I chose Blake Shelton's album, If I'm Honest.
What first attracts your Hero to the Heroine and vice versa?
Finlay has been attracted to Blair for years, not only because of her looks, but because she is confident, capable, and he sees how well she can run a household. This is something he is required to do but struggles with because of a secret shame that he carries around with him.
Blair has been too busy managing her father's home to notice any man, until plans are set in motion to secure a marriage for her that will be beneficial to her clan. After making an unfortunate choice which she is lucky to escape, she sees that, Finlay, the Highlander with kind eyes and beliefs that match her own, is the only man who can reach her heart.
Did any scene have you blushing, crying or laughing while writing it? And Why?
Highland Salvation has a secondary story hidden within it. Finlay's parents' relationship was forbidden but that didn't stop them from writing to each other and seeking what was best for their son. Blair finds their letters tucked away in Finlay's estate. As the letters progress, they brought me to tears almost every time I read them.
This is the second letter Blair reads:
My dearest Dwight,

Ye have a son. I have named him Finlay, and he shall bear the name Cameron because he is one of my clan. He has yer eyes and smile. Ken that he is healthy and well taken care of.

Nae, I willnae come to England. It would break my heart to join ye only to be looking in on something my son and I cannae have with ye.

Please understand why I must stay here and guard my heart. If ye choose, I will let ye see yer son whenever ye wish.

Always,
Catriona
Readers should read this book….
Because Finlay and Blair deserve their happy ending…
What are you currently working on? What other releases do you have in the works?
I'm in the revision stage of book five in the Highland Pride series, Highland Obligation. It's about a laird's heir who is forced to marry the women he feels is responsible for his friends death. It's my first enemies to lovers story and I'm thrilled with how I've connected with the hero and heroine, Grant and Isobel. I'm optimistic it will be released later this year.
I'm also working on a short story to be featured in a Hanukkah anthology in November of this year, along with a couple of secret projects with some truly amazing authors. One will be released in February of 2020 and the other is slated for spring 2021.

Thanks for blogging at HJ!
Giveaway:

Two signed print copies of Highland Salvation. US only.
To enter Giveaway: Please complete the Rafflecopter form and Post a comment to this Q:

If you were able to live and split your time between two places, which locations would you chose?
Excerpt from Highland Salvation:
It was late enough that everyone should be in bed. She didn't bother changing into a gown, because she had to do this before she lost her nerve. She didn't even stop to don with slippers before she was navigating the dark hall and descending the steps.

As Blair pushed in the door, she almost stopped, panicked by the sudden fear Finlay might laugh at her like the men and her father had at her mother that day in the hall. But she had to do this now, before he left.

Finlay looked up from his desk. She averted her gaze and noticed he'd been studying the books again. If she was able to take a peek, she might be able to make a comment and show him how competent she was.

"I thought ye were in bed." His ragged voice traveled over her.

"Nae, I have something I need to tell ye." After sliding fully into the room, she shut the door behind her and moved toward the big wooden desk that made her feel miles away from Finlay.

"Wait." He indicated she should sit as he rose and came around the desk, easing into the chair next to her. "Let me apologize. I didnae want ye to find out the way ye did that I would be leaving. I wanted to tell ye myself."

"Why didnae ye?" She scrutinized the hands she'd folded in her lap, afraid of what he'd say, but then thought herself silly and reinitiated contact.

"I thought we would be alone tonight, and I could tell ye over the meal."

"Why do ye no' want me to go with ye?" Her heart lurched, and she realized she was hurt that he'd want to leave her. Not only did he not trust her with his books, but he didn't have faith in her to be a good ambassador to the king.

He took her hand. "I do want ye to come, but ye cannae. 'Tis no' safe in Oxford. This area is relatively peaceful, but the English are in the midst of a civil war, and 'tis raging on to the south."

She didn't say anything—she was torn between feeling cherished and too sheltered.

"I want ye here, where I ken there are people to take care of ye if something happens to me."

But what if something happened to him? Her pulse quickened. "Why do ye have to go?"

"My father and the king wish it, but I promise I will be there and back quickly. I willnae dally anywhere, because I have ye to come home to." Tugging her hand, he drew her toward him, pulling her out of her seat and into his lap, his arm coiling around her to pin her to his chest. His free hand landed on her thigh. His head nuzzled hers. "I dinnae want to leave ye, and I've got so much here that needs to get done."

Warmth radiated from his hand into her leg, and she shivered at the feeling that began to take bud in her core. "Promise ye will come back to me soon, and I'll promise ye to take care of things here for ye."

"Aye, 'tis a deal." His smile was genuine.

"And before I forget," he continued, "please dinnae go out on the grounds without someone with ye."

"Why?"

"I dinnae ken our neighbors yet, and with this war going on 'tis hard to ken who is friend or foe. I just want to ken you are safe until I return." His brow creased, and she found herself wanting to erase the worry that had settled into his eyes.
Excerpt. © Reprinted by permission. All rights reserved.

Book Info:
Finlay Cameron, the bastard son of an English earl and a Scottish mother, weds stunning, outgoing Blair Macnab to ensure her clan's loyalty to King Charles. She's everything he's ever wanted in a wife, but he suspects she may be plotting his murder.
Always considered to be nothing more than a pretty face, Blair Macnab yearns to prove her worth. She refuses to be used as a pawn for political gain, but when confronted by a blackmailer, her only option is to marry the brawny Finlay Cameron.
In Finlay's arms, she feels safe for the first time ever. Until she learns that her blackmailer is hot on her trail and her secrets could soon be exposed…
Book Links:  Amazon | B&N | iTunes | kobo | Google |


Meet the Author: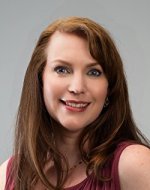 Winner of the National Readers' Choice Award and Holt Medallion for Best First Book and Best Historical, Lori Ann Bailey writes hunky highland heroes and strong-willed independent lasses finding their perfect matches in the Highlands of 17th century Scotland. Writing about the people and places playing in her head helps her live out her dreams and delve into her love of history and romance. When not writing, Lori enjoys time with her real life hero and four kids or spending time walking or drinking wine with her friends.
Website | Facebook | Twitter | Instagram | GoodReads |