Today it is my pleasure to Welcome author
Michelle Major
to HJ!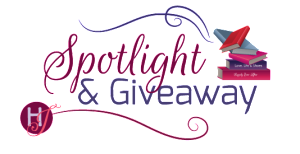 Hi Michelle and welcome to HJ! We're so excited to chat with you about your new release, His Secret Starlight Baby!

Thank you! I'm so happy to be here.

Tell us about the book with this fun little challenge using the title of the book: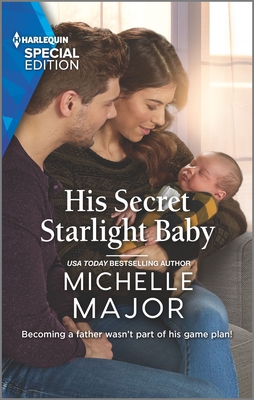 Well, His Secret Starlight Baby tells you a lot about the story. Jordan Schaeffer is starting over in Starlight after a career-ending injury. He thinks he's settled until a woman from his past–one he couldn't forget – comes to town with the baby he knew nothing about.
What's your favorite line(s) from the book?:
I LOVE rom-com movies so one of my favorite snippets is when Jordan is trying to figure out how to do a grand gesture to win Cory back and he thinks about a few famous movie scenes:
He went to hit send, then added his own heart emoji. God, he felt like a lovesick schoolboy.
As he drove to Tessa's, he came up with and rejected nearly a dozen plans for how to show Cory what she meant to him. What he needed was a night to binge-watch all the rom-com movies ever made for inspiration.
He could borrow an old-school boom box from someone in town. There might even be one in the bar's storage room.
No, that was stupid.
What about serenading her? Only problem was Jordan couldn't carry a tune to save his life.
Maybe he'd borrow the classic "you complete me" line. I mean, she did as far as he was concerned, but he didn't want to recycle someone else's moment for his.
Please tell us a little about the characters in your book. What first attracts your Hero to the Heroine and vice versa?
Jordan and Cory were friends in the past but never more than that because she had a boyfriend at that time (spoiler alert: her ex is a big, fat jerk!). They were definitely each other's "one that got away" so it was fun to explore the sparks when they meet again. But now they share a baby, so there's a lot more depth to their relationship.
When you sat down to start this book, what was the biggest challenge you faced? What were you most excited about?
The secret baby trope was perfect for this book, but to me it's also a tricky one to write. I think there has to be a really good motivation why the mom kept the baby a secret – so it was a challenge and also very rewarding to craft that part of the story.
What, in your mind, makes this book stand out?
I've loved writing in the world of Starlight – the town feels so real to me as do the characters. I've been able to explore some serious issues – divorce, abandonment, abuse – but always knowing that I'm going to stay true to the promise of a happily-ever-after.
The First Kiss…
Cory felt color rise to her cheeks as the two baristas behind the counter openly stared at her. Oh yes. The women of Starlight were well aware of Jordan. She'd always hated the attention she received as Kade's girlfriend and the way other women would eye her up and down like they were trying to assess how easy it would be to poach her man.
She reminded herself Jordan didn't belong to her, even as she reached out to hug him when he stood. To her utter shock, he dropped a lingering kiss on her mouth, a public claiming, so to speak.
The butterflies took flight again, and Cory did her best to smother them. This was all an act, she told herself. They had three days to make their relationship believable to the people of this town before his mom arrived.
No time for subtlety.
Ben cooed and reached for his father, making Cory's breath catch. "Come to Daddy," Jordan said, a little too loudly.
Cory laughed. "Maybe find a different way to say that next time."
The blush that rose on Jordan's cheeks loosened some of her nerves, but she realized he was truly disconcerted. He glanced around to make sure no one could overhear him. "I don't know what the hell I'm doing being a dad."
"You've got it." She transferred Ben to his arms. "It would be more believable if you didn't look like you were going to throw up."
Jordan's jaw tightened. "I'll get used to it."
"It's not like a toothache." She took the seat across from him. "I promise you'll be a natural before you know it."
If your book was optioned for a movie, what scene would you use for the audition of the main characters and why?
There's a scene where Cory burns herself making dinner. It's a really vulnerable moment between her and Jordan.
Cory was on her hands and knees when she heard the front door open.
Well, knees and one hand, since the other was throbbing in pain and nowhere near able to bear her weight.
Jordan let out a soft curse, and she called out a chipper, "It's fine. We're fine," in response. The horrible scent of burned food and the gray plume of smoke coming from the oven told a different story.
She'd opened the windows and turned the vent above the stove on high, but smoke still filled the air.
"What the hell happened?" Jordan asked as he came into the kitchen. He looked completely shocked by the scene in front of him. Cory winced as she sat back on her heels.
"A little mishap with dinner," she said, trying to keep the smile on her face and her voice light. She could feel the wobble in her chin and hated that she'd messed this up, even more so when his mother followed close behind him.
To make a horrible situation even worse, Ben began to whimper from where he sat in his high chair. He'd actually seemed fascinated by the smoke and the mess his mommy made in the kitchen, but now with an audience it felt like her baby was throwing her under the bus. As if his cries were voicing what should be clear to all of them—Cory couldn't handle even the simple task of making dinner while taking care of her child.
"Hello, Kathy. I hope you had a good trip." Cory stood and moved toward the high chair. "Sorry about all of this. I'll have it cleaned up in a jiffy."
"A jiffy?" Jordan murmured, his eyes going wide as he looked around at the destruction that included mixing bowls and a sauté pan filling the sink in addition to the broken casserole dish and food exploded all over the floor.
"Absolutely," Cory answered with more confidence than she felt. She felt no confidence whatsoever. "I have the bed made up for your mom in the guest room if you want to take her there."
With the embarrassment pouring through her, Cory forgot about the fact that she'd burned her hand grabbing the scorched casserole dish from the oven minutes earlier. She gasped with pain as she put her hands on Ben's torso to lift him up.
Jordan cursed again but moved to her side with lightning speed and pulled the baby from the high chair. Ben's whimpers turned into full-blown cries.
"Let me take him," Kathy said gently. "I've been looking forward to spending time with my grandson all week." She offered Cory a gentle smile as she took Ben from Jordan's arms. "I can find the bedroom on my own. You get that hand under cold water. Jordan will help you clean up."
She turned and headed for the hallway with Ben's fussing already gentling as she held him close.
Cory wanted to argue. She wanted to apologize again, to both Kathy and Jordan, but was too afraid the sobs she was doing her best to hold back would break free if she tried to speak.
She turned for the sink, but Jordan was already there. He flipped the faucet to cold and held his own hand under to test the temperature and then reached for her.
"I've got it," she whispered.
"You should have had water on that immediately."
She didn't argue because he was right. She also didn't pull away when he took her hand and turned it over to reveal two angry red welts on her fingers.
Out of the corner of one eye she saw his jaw tighten, but his touch remained gentle. She sucked in a breath when the water sluiced over her skin. "I burned dinner," she said through clenched teeth.
"I don't care about dinner." He didn't take his hand off her wrist, although it was no longer necessary to continue holding her. "You hurt yourself. You have to take care of you."
"I'm fine," she said again, even though it had to be clear that she was anything but okay.
If your hero had a sexy-times play list, what song(s) would have to be on it?
The song of this book 100 percent is Come Over by Sam Hunt. I went on so many dog walks while writing and editing to find inspiration and would listen to that song on repeat.
What do you want people to take away from reading this book?
I wrote this book at the start of the pandemic, and it gave me such a sweet escape to be in this world where I was helping two people find their journey to true love. I think we can all still use some hope and happiness in our lives, even through the pages of a book, so that's what I hope this story brings.
What are you currently working on? What are your up-coming releases?
I love that I'm still working in both Starlight and Magnolia, the setting for my single-title series. I have three more books with HQN this year – The Last Carolina Sister in March, Wildflower Season in May and Mistletoe Season in October. Plus I just finished the draft of my next Fortunes of Texas release, which will hit shelves in January 2022.

Thanks for blogging at HJ!
Giveaway:

I'd love to give away three signed print copies (US only).
To enter Giveaway: Please complete the Rafflecopter form and Post a comment to this Q:

What are most looking forward to as we head into spring? My favorite is when the crocuses and daffodils poke through the hard ground.
Excerpt from His Secret Starlight Baby:
Cory Hall was ten kinds of complicated. That was without a baby thrown into the mix.
Jordan didn't want complications.
Instead of sending her away, he'd told her to bring the baby into the bar. He'd unlocked the door, flipped on the light and reentered the space he knew like the back of his hand.
With Cory following close on his heels, he saw the bar through her eyes. Through the lens of someone who'd known him when he was a big deal in the world, or at least had a monster-size attitude. He'd changed, and because of that, he couldn't send her away without at least hearing her out.
Then the baby, who'd been sleeping soundly in the car seat contraption Cory carried him in, had woken. She'd quickly made a bottle while Jordan stared out the bar's front window into the peaceful night and said a fond farewell to the calm he'd known in life.
"He looks just like me," he said through clenched teeth.
"Yeah." Cory smiled down at the baby, who was beginning to drift off once again. "He has your eyes. I've never seen eyes that color on anyone else."
"They're my father's eyes," Jordan said then clamped his mouth shut. He wasn't going to bring his dad into this conversation. "Why didn't you reach out to me right away, Cory? I can't believe I'm just finding out about him."
"I'm sorry." Her delicate brows drew together. "I was reeling after you left Atlanta. I thought…" Heat crept into her cheeks, and she shook her head. "It doesn't matter what I thought."
"You went back to Kade."
"Not right away. We gave it another try after I found out I was pregnant," she admitted. "It seemed like the best thing for the baby. I had a few complications at the start of the pregnancy. When the doctor did the early ultrasound, I realized that based on the date of conception, the baby wasn't Kade's."
"And there was no one else other than me?"
She closed her eyes for a moment, and he could see how much the question hurt her. Damn it. Even now, he didn't want to hurt her.
"Forget I asked that," he said, lowering himself into a chair across from her. "I know this baby is mine. Did you tell Kade?"
Her mouth tightened. "I told him I'd been with someone else during our breakup. He wanted me to give him a name, but I wouldn't."
"And he just let you go?"
"That's not exactly how I'd describe it. He kicked me out of the house with nothing but the clothes on my back. I stayed with a friend for a couple of days and managed to get one of the other guys' girlfriends to help me retrieve some of my belongings. But most of what I had, he'd bought for me. The clothes, the car, the jewelry."
"Did those things mean a lot to you?"
She rolled her eyes. "I'm pretty sure you know they didn't. I never cared about that stuff."
"I thought I knew you," he said quietly, the ache in his chest expanding with every moment that passed. "But now I wonder. The woman I knew wouldn't have kept a baby from me."
"I get it." She adjusted her hold on the child, cradling him more snugly against her. "With how you left, I was afraid you wouldn't want anything to do with me, and it would have broken my heart. I'd planned to contact you after he was born, but with the surgery and follow-up visits, there was so much happening."
"What surgery?" Jordan sat straighter in the heavy oak chair.
"Ben had a congenital heart defect. The doctors discovered it shortly after he was born," she explained. "He had surgery when he was five days old."
"What kind of defect?" Jordan demanded then took in a calming breath when the baby startled. "Sorry, I didn't mean to shout."
"It's okay." Cory gave him a hesitant smile. The smiles he remembered from her had been wide and beaming, like she was a character in that old TV show his grandma used to watch, turning the world on with her smile. "It was a narrowing of the aorta, and his lower extremities weren't getting enough blood flow, so they had to do surgery to correct it. It was scary, but he came through like a champ. According to the pediatric cardiologist, he's healthy now. And he's perfect." He watched as she drew in a shuddery breath and then added, "To me, he's perfect."
Jordan pressed two fingers to his chest in an attempted to rub away the deep ache that surfaced at the obvious love in her voice. Questions and accusations surged through him in angry waves. He had a child. His baby had been through something as significant as heart surgery, and he hadn't been there. He'd had no idea. "You dealt with all that on your own?"
Cory shook her head. "I went back to Michigan and moved in with my grandma. Mom didn't want much to do with me. She was too mad that I'd thrown away my 'meal ticket.'" It was clear by the sharp air quotes she made what Cory thought of her mother's opinion.
Jordan agreed. Despite his frustration, Jordan had to admit it said a lot about her character. He'd had his doubts about that part when he'd left Atlanta. Somehow the knowledge that he hadn't been wrong about her priorities softened the sharp edge of anger he seemed to be skating at the moment.
"Gran was great, but…" Her gaze went dark. "She passed away last month."
"I'm sorry," he said automatically.
"I was happy to be with her at the end, and I'm grateful she got to meet her great-grandson. In fact, Gran was the one who made me promise I'd seek you out to tell you about Ben."
"Thanks, Gran," he said, glancing up at the ceiling.
"I don't expect anything from you." Cory gave a quiet laugh. "Lowering my expectations has become par for the course these days. If you want to be a part of his life—"
"Who do you think I am?" Jordan demanded, temper flaring again. "Hell, yes, I want to be a part of his life, Cory. He's my son. I don't know how we're going to figure this out, but I can guaran-damn-tee you I'm not letting him go."
"Okay," she said. "We'll find a way to make it work. Gran always said everything is figure-outable. I believe that."
She spoke softly, her tone calm, like she was trying to gentle an angry bear. Jordan sighed when he realized he was the bear. Another benefit of his simple life was that it allowed him to stay in control of his emotions. When he didn't feel much of anything, he couldn't get himself into trouble.
Tonight a bomb had gone off, blowing apart the simple life he'd crafted in Starlight. Despite Cory's vow to make it work, he had no doubt his moratorium on trouble had just been lifted.
Excerpts. © Reprinted by permission. All rights reserved.


Book Info:
Former professional football player Jordan Schaeffer's game plan was simple: retire from football and set up a quiet life in Starlight. But when Cory Hall arrives with their infant son, Jordan not only gets a surprise but has to devise a new life strategy. And Cory finds herself agreeing to be his fake fiancée until they work out a coparenting plan. Jordan may have rewritten the dating playbook…but will it be enough to bring this team together?
Book Links: Amazon | B & N | iTunes | Kobo |


Meet the Author:
Michelle Major grew up in Ohio but dreamed of living in the mountains. Soon after graduating with a degree in Journalism, she pointed her car west and settled in Colorado. Her life and house are filled with one great husband, two beautiful kids, a few furry pets and several well-behaved reptiles. She's grateful to have found her passion writing stories with happy endings. Michelle loves to hear from her readers at www.michellemajor.com
Website | Facebook |