Today it is my pleasure to Welcome author
Tracy Broemmer
to HJ!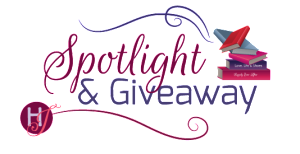 Hi Tracy and welcome to HJ! We're so excited to chat with you about your new release, Hold Onto the Stars!

Hi! I'm so excited to be here!

Tell us about the book with this fun little challenge using the title of the book: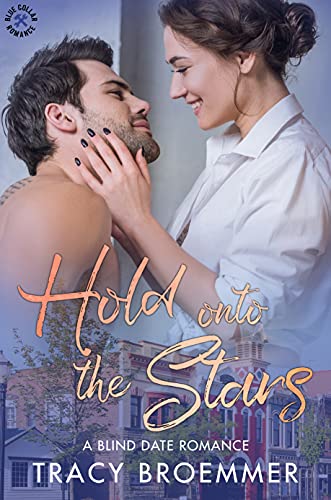 H is for happy, however you define it
O is for owning who you are
L is for lace, soft and sexy
D is for different this time
O is for open minds and open hearts
N is for nitty-gritty, because sometimes love is hard
T is for tender, true love
O is for one-of-a-kind
Please share the opening lines of this book:
"Seriously?"
CJ Everhart peeked to her right when she heard the muttered outrage. Maybe the guy next to her was on his phone. Why else would he grumble about the Tigers loading the bases?
Please tell us a little about the characters in your book.
CJ has recently turned 30, and after living her entire life in the small town of Oak Bend, Michigan, she thinks her shot at love and happily-ever-after has come and gone. Though she was mostly raised by her dad and has a lot of male friends, she doesn't think she's destined to find true love. Her feminist views and her dreams for her future make her feel even more isolated.
Peyton, also recently 30, is new to small-town living. He's not exactly looking for love, though he does hope to find someone eventually. When a friend sets him up on a blind date, he begrudgingly agrees, only to find the woman of his dreams…who is not his blind date!
Please share a few Fun facts about this book…
CJ lost her mother young and grew up around her dad, so it was no surprise when she became an electrician to work with her dad. CJ is a bit of a tomboy, and though she wants love, she doesn't really expect that she'll find it.
Because CJ and I are NFL fans, Peyton Quinn is named after Peyton Manning, although technically, he's too old for his mother to have named him after the retired quarterback.
Though there is a bit of myself in CJ, she's actually quite different from me with her hopes and dreams for her future. It was a bit of a challenge to write her and stay true to who I wanted her to be.
CJ and Peyton officially meet on his blind date…with her best friend.
What first attracts your Hero to the Heroine and vice versa?
CJ and Peyton first see each other in a sports bar, but because he's new in town, they don't know each other. They're watching a baseball game: CJ is a Detroit Tigers fan and Peyton is a Chicago White Sox fan—the game is between the Tigers and the White Sox. Seated side by side at the bar, they're drinking a beer and muttering to themselves about the game. The camaraderie and the little bit of sports fan banter between them is the spark, the love of the game something they have in common. When they look at each other, CJ is attracted to his face—the sexy scruff on his chin, his thick brows and lashes, but mostly, it's his big, warm eyes that draw her in. Peyton notices her ponytail first, that she has it pulled back through a ball cap. He thinks it's cute. But he's most attracted to her smile.
The First Kiss…
"You don't want to do this?" He lifted his hand to cup her cheek. "Am I reading you that wrong?"
"Dammit," she said again. She tilted her head to look at him. "I want to do this, but I can't, Peyton. So, I need you to be a jerk, so I can tell you off and walk away."
"Why can't you do this?" He fanned his fingers over her cheekbone, amazed at the heat in her silky skin.
"Because you're dating Violet," she reminded him. "She and I haven't fought over a guy since we were kids. I won't do that to her now."
"Crosby, Violet and I went out on one date."
"Right, and you looked like you had a blast—"
"We did. It was fun. But—"
"But what?"
"There was no chemistry."
"Sex is overrated."
"Dammit." This time, he ducked his chin and rested his forehead against hers. "It isn't, but this isn't just about sex."
"Of course, it is. We don't even know each other well, Peyton."
"I want to get to know you."
"And what about Violet?"
"Can I please kiss you?"
If your book was optioned for a movie, what scene would you use for the audition of the main characters and why?
"Hmm." She nodded and looked around. "And was your mother a Peyton Manning fan?"
He snorted. "I'm a bit too old to be named after Peyton Manning."
Eyes locked, they stared a bit too long, their smiles a bit too wide. If his neighbors were watching, it would be all over town in two minutes that he was cheating on Violet with her friend CJ.
"So." He cleared his throat and finally leaned over to set the binders on the edge of the driveway. Junie wandered over to sniff them, but she ambled past them and lowered herself to rest in the grass. "What brings you by?"
"Oh." CJ tucked her hands in her pockets. "Got the message that you wanted some wiring done in the garage."
"You what now?" He tipped his head and looked over his shoulder at the garage, as if he would understand what she said better that way.
"Dad caught me on my way home."
"Still not following." He shook his head.
"Crosby Everhart," she told him and held her hand out to shake his. "I go by CJ."
"You're Crosby Everhart?" He couldn't hide his surprise. Not once when he'd seen the Everhart Electric truck around town had he thought CJ was Crosby Everhart.
"I am. Crosby Jean, though my dad calls me Crosby Junior." She sounded kind of put out, but her lips were tipped up in a tiny smile. "I work for Dad."
"Right. So, you're here to see what I want done, and then he'll do the work?"
"You have a problem with a woman doing the wiring job, Peyton Quinn?"
"You're an electrician."
"I am." She nodded. "Is that a problem?"
The only problem Peyton had with that was the fact that she would be here all the time. Working. And he would be standing in the kitchen window watching her, staring at her ass like a pervert.
Remembering that she had asked a question, Peyton shook his head. "Not at all, Crosby."
"CJ."
"I like Crosby," he told her with a shrug. "Fits you."
If your hero had a sexy-times play list, what song(s) would have to be on it?
Peyton and CJ share a love of country music, so I think his/their sexy times playlist would include:
Amazed by Lonestar
When You Say Nothing at All by Keith Whitley
Breathe by Faith Hill
Speechless by Dan + Shay
When We Make Love/There's No Way by Alabama
If you could have given your characters one piece of advice before the opening pages of the book, what – would it be and why?
I would remind CJ and Peyton that life is short, and we all determine what happiness means in our lives. My idea of happily ever after, of living my dream can be completely different from someone else's idea.
What are you currently working on? What are your up-coming releases?*
In late August, I released a women's fiction novel called The Valentine Suite. I recently finished a Christmas novella, entitled Delays, that will be included in the Snowed Inn Anthology, Book 2, this holiday season. I hope to expand that novella into a full-length women's fiction novel this next year. I'm currently writing a fun, mixed up Cinderella kind of romance.

Thanks for blogging at HJ!
Giveaway:

A $10 Amazon gift card and an ebook copy of a backlist book—winner's choice.
To enter Giveaway: Please complete the Rafflecopter form and Post a comment to this Q:

Have you gone on a blind date or do you know anyone who went on a blind date and ended up in love with/married to that person?
Excerpt from Hold Onto the Stars:
CJ tried to keep her eyes off him. After all, he was Violet's date. Never mind the fact that he was the best-looking guy in the bar, the most interesting thing to happen in Oak Bend since Sherry brought in the Fifty Shades of Grey series to their little local library, and currently leaning over the pool table, putting some prime all-American male on display. CJ let her eyes roam over his arms, the way his shirt bunched up a bit over his biceps. One of his hands rested on the green felt, propping the pool cue, while the other held the cue loosely as he eyed his shot.
Cheeks hot, she dragged her eyes over his backside—she liked a man who filled out his jeans the way he did—and glanced at Violet, ready to beg for forgiveness. But Violet had her back to the table, talking to a few guys they had gone to school with. CJ looked back at Peyton when she heard the clack of the cue ball. She watched two solids drop into the corner pocket, totally unprepared when he looked up and hit her with that intense gaze.
"Lucky shot," he said around a sheepish grin.
CJ simply smiled and watched him study the table for his next shot. When he did finally step closer to the table and lean, she let out a quiet groan. Embarrassed, she bit her lip when he straightened and looked at her in askance.
"What?"
"Nothing." She shook her head.
"C'mon." He turned to her and tipped his head. "What're you thinking?"
"That's not your best shot," she mumbled.
"No?" He looked back at the table with a frown.
"You're not at a good angle."
Uncomfortable under his intense scrutiny when he shifted his gaze back to her, CJ grabbed her beer and drained it.
"The two ball is less than an inch off the corner pocket," he told her.
And that less than an inch would mean he would miss the shot, but she simply shrugged and nodded to the table. With her beer gone, Violet still engaged in conversation, and nothing to do with her hands, CJ folded her arms over her chest and watched Peyton take the shot. It wasn't pretty, but after a second of bumping around, it dropped into the pocket.
"What shot would you have taken?" he asked her as he eyed the table again.
"The five at the side," she answered without hesitation. He swung his gaze to the five and shrugged, but he nodded. The last shot had left him with nothing good this time, so CJ's eyes wandered over his backside again.
"You're dry."
CJ stared at him blankly when he joined her at the high-top table. Watching the fluid motion of his body moving around the table had been entertaining, and while her panties hadn't melted, she was aroused enough to feel flustered by his comment.
She tried to speak but her mouth was definitely dry, and his blazing eyes were making heat climb inside her again.
"Want another one?" He rescued her with a tip of his head at her empty glass. Of course, that's what he meant. He wasn't here to flirt with her. He was here with her best friend. CJ shot a quick peek at Violet, wishing her friend would ditch the other guys and talk to her date. "I'll get Violet's too."
"Um." She nodded, hoping if Peyton noticed the red in her cheeks, he would chalk it up to the crowd and the heat or even the beer. Not her reaction to him. "Yeah, thanks."
Excerpts. © Reprinted by permission. All rights reserved.


Book Info:
From author Tracy Broemmer comes a blue collar, blind date romance with a fun twist, a sassy heroine, and a happily ever after.
CJ Everhart—small town girl, licensed electrician, professional sports fan. Life in small-town Oak Bend, Michigan is good, if a bit confining. With her thirtieth birthday in the rearview mirror, CJ wonders if there should be more. The dating pool in a town like Oak Bend is a little bit like a catch and release fishing pond. CJ has dated and broken up with most of the guys in Oak Bend, sometimes more than once. Not to mention she's not the kind of girl who needs flowers or other silly romantic gestures, and her ideal future bucks the small-town script of marriage, babies, and soccer-mom minivans.
Peyton Quinn—big city guy, elementary school teacher, new to small-town living. Transplanted from a Chicago suburb, Peyton moves to Oak Bend for a change of pace—oh, and to hide from his well-meaning family. Enter a well-meaning friend determined to throw him into the dating ring, a perfect blind date he's just not attracted to, and the mysterious Tigers' fan he bumped into at the local sports bar days ago.
When their paths cross, sparks fly between CJ and Peyton. CJ doesn't deny the attraction, though she insists she's not the kind of woman Peyton needs. But the more they're around each other, the more Peyton believes fate brought them together.
Can Peyton convince CJ they were made for each other and the sky is the limit for their love if they can hold onto the stars?
Hold Onto the Stars is part of the Blue Collar Romance series, a multi-author series of standalone novels. Welcome to Oak Bend, where blue-collar hotties work hard and love even harder, especially when it comes to landing their happily ever after.
Book Links: Amazon | B& N | iTunes | Google |


Meet the Author:
Tracy is the author of the contemporary romance books The Mississippi Queen Trilogy, The H Books, and several stand alone contemporary romance stories. She also writes women's fiction including The Lorelei Bluffs series, The Williams Legacy, and stand alone titles Damsel and The Valentine Suite.
Website | Facebook | Twitter | Instagram | Goodreads |