Today it is my pleasure to Welcome author
Juno Rushdan
to HJ!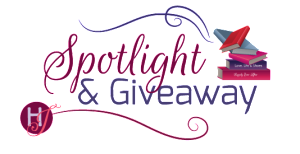 Hi Juno and welcome to HJ! We're so excited to chat with you about your new release, HOSTILE PURSUIT!

It's great to be here and I'm excited to share my latest release with you all.

Please summarize the book for the readers here: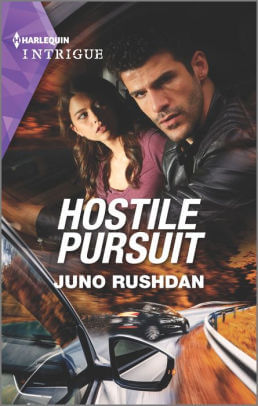 The new Hard Core Justice Thriller series is about US Marshals who are thrust into extraordinary circumstances, where everything goes wrong while trying to protect their witnesses. And of course, they fall in love along the way, but can they survive to have a happily-ever-after? US Marshal Nick McKenna has been protecting Lori Carpenter for the past year. She is supposed to testify in twenty-four hours, but assassins have been sent by a drug cartel to silence her. They are both put through the wringer getting her to court.

Please share the opening lines of this book:
For a year Lori Carpenter had stayed indoors, under constant watch, cut off from family and friends and everything familiar, in hiding.
Dread ate away at her every day. There was nothing she could do besides prepare, but it still wasn't enough, and now her time was up.
Please share a few Fun facts about this book…
The US Marshals are different from the police and FBI in that they are a small, contained, self-sufficient unit. Many of their field offices are small compared to the FBI. One question inspired this book. What if you a deputy marshal on an assignment that goes horribly wrong couldn't trust anyone in his office?
Please tell us a little about the characters in your book. As you wrote your protagonist was there anything about them that surprised you?
Nick is a great marshal with a dark past that he's ashamed of. But once he embraces all the things that have brought him to this point in his life, his weaknesses become strengths. With Lori, when I first started writing this, she was completely innocent. A victim sucked into a bad situation. As I got to know her, I discovered she had a lot of secrets. Guilt and innocence isn't always black and white. Lori is definitely in a gray area and she's terrified of what Nick will think of her once he learns the truth.
If your book was optioned for a movie, what scene would you use for the audition of the main characters and why?
In this snippet, this is the first time Lori and Nick kiss. Nick is a very serious alpha type, but here he lets his guard down and allows her to see his softer side.
Lori reached for his hand and drew it to her chest. "You're like an onion, Nick McKenna, lots of layers. Some of them pretty dark, but I've got a funny feeling about you."

"Oh, yeah. What's that?"

"No matter how deep or scary those layers are, I don't think you'd make me cry."
The air hung thick between them, electrified, damn near flammable. They were two pieces of flint, igniting whenever they touched. One tiny spark and they might both combust.
"I would never make you cry," he said. "Unless they were happy tears. You're such a good person, so beautiful. I'd cut off my right arm before hurting you."

On some level, despite his bad-boy alter ego, she sensed he believed that to be true.

"What about you?" He caressed her cheek with his knuckles, those dark, exacting eyes taking her in. "You've been holding back pieces of yourself, too." A statement, not a question, that stalled the oxygen in her lungs. "I just shared my darkest, ugliest secrets. Quid pro quo."

The caress in his voice was more powerful than a physical stroke, tempting her to unburden herself. Nick was formidable and capable. He could handle anything. Even the truth?

She tensed and backed up against the table. If he knew…no, when he found out…

Lori wasn't ready for that, to ruin this. "What you see is what you get with me."

Nick flashed her a come-on look and erased the gap separating them. "We all have secrets."

Sins to atone for. But hers weren't up for discussion.

"You're safe with me, Lori," he said, and she knew he didn't only mean physically, but her heart was battered and bruised, more fragile than she dared admit.

He slid his hand under her hair at the nape, cupping the back of her head, and dragged her flush against him. Lori's body heated and her pulse kicked up at his proximity.
She didn't resist, surrendering to his maleness and sexiness and the take-charge side of him, the blend of which was intoxicating.

His strong arm wrapped around her waist. Protectively at first, then he planted his palm on the small of her back in possession, drawing her pelvis to his. Her gaze moved past his broad shoulders and fixed on his lips. He looked like the kind of guy who kissed and made love the way that he fought. No holds barred, pouring his all into it.

Life was too short. The god-awful events of the day had made her painfully aware of that, more than ever. She was done holding back, tired of denying her growing attraction to this man.

"All I've wanted since the day I was assigned to you," he said, "was to protect you, keep you safe." That smoldering gaze searched hers and she was tempted to confess everything.

He was a little dark, a little crazy, a little rough. Dangerous, but the good kind. She was a little damaged, a little pragmatic and a whole lot scared. Dangerous, too, but a different sort.
They were wrong for each other in a thousand ways. Knowing there was no future for them, but having such powerful chemistry, it was impossible to be rational.

"Is that all you've wanted over the past year?" she asked. She didn't want to die with regrets. Wishing she had seized the chance to taste Nick McKenna, just once. Her mouth watered at the thought. She'd never been so hungry for a man's kiss, for his touch.

"No. It's not." He fell silent then and cupped her cheek. His thumb brushed over her lower lip, causing a liquid rush of weakness in her knees.
What do you want people to take away from reading this book?
I want readers to be entertained and to get swept up in the adrenaline-fueled adventure.
What are you currently working on? What other releases do you have planned?
Right now, I'm working on the fourth book in the Hard Core Justice series. The events of HOSTILE PURSUIT sets off a chain reaction, like dominoes falling, knocking down the next piece. Each book shows a different ripple from what happens in the first book, but they are all standalone.
My next release is UNTIL THE END, book #3 in my Final Hour series. Here's what it's about:
Gray Box operative Castle Kinkade always gets the job done, no matter how tough the assignment. But Castle's allegiance is tested when he protects hacker Kit Westcott and she breaks through all his defenses, melting the ice around his heart. Castle is the last person Kit should trust, let alone be attracted to, but under threat of imminent attack, they're forced to put their hearts and lives on the line to stop the greatest danger the world has ever known.
"Action, heat, and a strong cast. Readers will enjoy the ride." -Publishers Weekly

Thanks for blogging at HJ!
Giveaway:

I'm giving away a print ARC of UNTIL THE END. This giveaway is US only.
To enter Giveaway: Please complete the Rafflecopter form and Post a comment to this Q:

If you were in Witness Protection, what would be your new name?
Excerpt from HOSTILE PURSUIT:
Hope bloomed in his chest. As he looked up in the rearview mirror again, that hope withered. He spied a hulking black SUV speeding up behind them. His fingers itched in warning. The road headed out of town was flat, and the SUV whipped around the sparse traffic in sight, eating up the asphalt and closing the distance.

"We're being followed."

Lori turned around and looked through the back windshield. "It's her. Isn't it? Belladonna, the damn terminator. She keeps coming and won't stop until I'm dead."

Protective instincts flared hot. "Well, she's going to have to come through me to get to you." He had to separate the personal from the professional, like church and state. "Because I won't stop until you've testified. Then you become some other deputy marshal's problem."

Lori sucked in a shaky breath, emotion burning in her eyes. "Right."

He hurt at the pain he saw in her features. Pain that he'd caused. But there was no time to worry about bruised feelings, not when the much higher priority was keeping them both breathing.

Letting out an irritated groan, he refocused.

When the SUV behind them cut around a minivan, he spotted two vehicles following them.

Not one. Great. The more, the deadlier.

The lead SUV roared up, eating the asphalt between them. If that beast of a vehicle was armored, they were screwed.

Nick gripped the wheel hard enough to make the leather groan, preparing for anything.
They crossed the town limits. He floored it, hitting seventy-five before the engine protested.

The SUV rammed them, jostling the truck forward.

A squeak of surprise left Lori's lips. "Oh, God. They're trying to run us off the road."

"No, they're not. But we'd be lucky if they did."

She shot him a perplexed look. "Huh?"

"If they wanted to run us off the road, they'd be alongside us."

The car raced closer. Rammed them again, this time hitting the left corner of the rear bumper, confirming his guess. Belladonna's team was executing the PIT maneuver—precision intervention technique—he had learned from Bo when he was on terminal leave from the army deciding between joining the family business and the US Marshals Service.

"They're trying to knock us into a spin and force us to a stop. Surround us from there."

"How is being run off the road better?" Her voice was frantic. "We could die in a crash."

"Could, yes, but—" Another hard ram interrupted him. "We'd have a chance of making a run for it. They force us to stop. Box us in. We're dead. There's no bulletproof glass or armored plating on this vehicle. All they'd have to do is open fire to turn us into Swiss cheese."

"But what about all the stuff in the woods? Aren't there mountain lions, bears, snakes?"

"Better the wildlife in the woods than the Jackals behind us."

The SUV bulldozed up from behind to take another swipe at them. This time Nick hit the brakes. The antilock braking system kicked in. Then he cut the wheel hard to the right. The Bronco gave an ear-splitting squeal as the rear end fishtailed. Another ram from the SUV sent both vehicles into a wicked spin.

But their Bronco went spiraling off the road over to the left, sideways, and downhill. The car flipped and bounced. The rough terrain of an embankment rushed up to greet them. Down the car went again at a sharp angle and in a long, fast slide.

If not for the seat belt that cut into his chest and abdomen, he would've gone out the windshield. The car's frame shrieked as it contorted.

Metal grinding, glass shattered and imploded, the vehicle came to an abrupt halt as it slammed into a tree.

An airbag inflated, knocking him back in his seat. Dust saturated his airway. Dazed, he pulled his Glock and shot the deployed airbag. It deflated instantly. He looked over. Lori was in the same predicament. One bullet rectified the problem.

His brain kicked into gear. He processed that they were upside down.

The thought of time hit him next. They had no time.

Belladonna and her people would swarm down the hill as soon as possible.

He fumbled with the seat belt and depressed it. Bound by gravity, he dropped down to the roof of the car. His hands landed atop shards of glass. But he had to keep moving. No pain. No weakness. Driving forward no matter what.

Lori was conscious, but stuck. He helped unbuckle her, making sure to keep her hands out of the glass. The soles of her feet were already damaged from earlier. He'd spare her any further suffering that he could.

He kicked out what was left of the windshield, not simple in the cramped space, and steered her out. But he didn't follow right away. They needed weapons.

Turning back, he smiled at the one thing in their favor. With their being inverted, every weapon in the truck was on the roof in plain sight and he didn't have to scavenge for it.

He handed Lori his Glock. She seemed reasonably comfortable with a 9mm when she was shooting like Annie Oakley earlier. "Here."

She took it and her gaze was drawn uphill. "Get out of the truck."

Nick slung the rifle over his shoulder, shoved another 9mm in the back of his waistband and grabbed the machete.

"Get out, Nick! Now!"

He crawled through the open windshield and scrambled to his feet.

At the top of the hill a man stood on the crest of the embankment. A rocket launcher rested on his shoulder and he flipped up the sights.
Excerpt. © Reprinted by permission. All rights reserved.


Book Info:
When ruthless killers target them, even a safe house isn't safe.
Only twenty-four hours remain until marshal Nick McKenna's informant, Lori Carpenter, will testify against a powerful drug cartel. Nick has kept her safe for an entire year, but now all hell is breaking loose. With a team of cold-blooded assassins closing in, the by-the-book lawman decides to go rogue. He'll risk his life for duty…and put it all on the line for his irresistible witness.
Book Links: Amazon | B&N | iTunes | Kobo | Google |


Meet the Author:
Juno is the award-winning author of steamy, action-packed romantic thrillers that keep you on the edge of your seat. She writes about kick-ass heroes and strong heroines fighting for their lives as well as their happily-ever-after. As a veteran Air Force Intelligence Officer, she uses her background supporting special forces to craft realistic stories that make you sweat and swoon. Juno currently lives in the DC area with her patient husband, two rambunctious kids, and a spoiled rescue dog. To receive a FREE book from Juno, sign up for her newsletter at https://junorushdan.com/mailing-list/. Also be sure to follow Juno on BookBub for the latest on sales at http://bit.ly/BookBubJuno.
Website | Facebook | Twitter | Instagram | GoodReads |