Today it is my pleasure to Welcome author
Kim Redford
to HJ!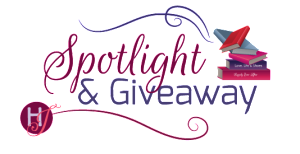 Hi Kim and welcome to HJ! We're so excited to chat with you about your new release, Hot For A Cowboy!
Please summarize the book for the readers here: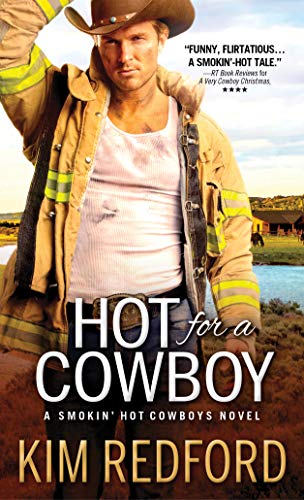 Radio DJ Eden Rafferty returns to her roots in Wildcat Bluff County, Texas, after losing her big time career in Los Angeles, along with her high-profile marriage and famous voice. All she has left is her family radio station and historic gazebo with a natural spring located on the Rocky T Ranch, but the lease is almost up.
Cowboy firefighter Shane Taggart is the only one who can renew it, but he needs the water on her property for his cattle. Eden has been on his mind and in his heart since she left to pursue her big dreams. Now that she's back, he wants to pick up where they left off, but she's not about to give up her radio station and he has to have that water.
They're caught between love and desire, a battle of wills, and the prospect of losing it all . . . when Eden's past catches up with her.

Please share the opening lines of this book:
"And that oldie but goodie from The Highwaymen, all you cowboys—and the cowgirls who love 'em for whatever wild and crazy reason—is how we celebrate springtime in Wildcat Bluff County. This is Wildcat Jack coming to you from KWCB, the Wildcat Den, serving North Texas and Southern Oklahoma since 1946. Our ranch radio is located on the beauteous Hogtrot Ranch for your listenin' pleasure."
Eden Rafferty stopped midstride when she heard the legendary DJ boom loud and clear over the outdoor speakers of the Easy In & Out convenience store, bait shop, and gas station. She chuckled, feeling happiness bubble up.
Please share a few Fun facts about this book…
KWCB, the Wildcat Den, features DJ Eden Rafferty and DJ Wildcat Jack as they support their community with music, news, talk, and weather.
Wildcat Bluff Fire-Rescue's all-volunteer cowboys and cowgirls help others by fighting fires, saving lives, and participating in charity events.
The Rocky T Ranch is home to KWCB, the Wildcat Den, in the legendary tradition of cowboy singer Gene Autry's radio program on Melody Ranch.
If your book was optioned for a movie, what scene would you use for the audition of the main characters and why?
If Hot for a Cowboy was optioned for a movie, I'd suggest the following scene be used for the audition of the hero and heroine because the strong emotions reveal not only heat but tenderness, too.
Shane looked over at her, light dancing in his hazel eyes. He glanced at the tray of food, then at her lips. "What have you got for me? Anything good?"
"Anything you want." Eden knew her words came out husky, sultry, by invitation only, but she still wasn't in complete control of her voice. At least she could use that as an excuse for the effect she seemed to cause in him, going by the way his eyes suddenly darkened and how he looked from her lips to her too-small swimsuit.
"Anything?" He sounded husky, too, as if his voice was no longer his to control or maybe still rough from smoke inhalation.
She quickly set the tray down on the table, deter¬minedly reminding herself that he'd just risked life and limb in a fire. He was probably hoarse from breathing so much smoke. He was probably sore from lugging a canister. He was probably exhausted from running all over pastures. But he looked like none of those things. He appeared much more like a wildcat stalking his prey. And she was supper.
She felt a delicious chill run up her spine as she reached up and stroked her palm over the hard contour of his chest.
"Did I get everything?" She tried to remind them both that she was there to help him recover, but the idea seemed far, far away, as if it belonged to a different time and different people in a different country.
"You've got it all." He covered her hand with his own large, strong one and pressed her fingers tightly over his heart. "You've always had everything I could ever need or want."
And with those words, he leaned down, slipped the towel from her waist so he could wrap her tightly to him, and kissed her lips.

Excerpt. © Reprinted by permission. All rights reserved.
What are you currently working on? What other releases do you have planned?
I'm currently writing Heart of a Cowboy Firefighter (working title) about the love story of country singers Fern Bryant and Craig Thorne at Wildcat Hall Park, historic dance hall and cowboy cabins. I'm excited to announce that Cowboy Firefighter Christmas Feast will be released on September 26. It's Slade and Ivy's story, but everybody is rooting for Fernando, the rustled blue-ribbon bull, to get home in time for Christmas.

Thanks for blogging at HJ!
Giveaway:

Print copy of Hot for a Cowboy (Smokin' Hot Cowboys #4) by Kim Redford.
To enter Giveaway: Please complete the Rafflecopter form and Post a comment to this Q:

Readers, do you have a favorite radio station that serves as an important part of your life with music, news, talk and weather?
Book Info:
Two flames burn way hotter than one…
Eden Rafferty has lost it all: big time career, high-profile marriage, and just about everything she owns. Coming back to Wildcat Bluff with her tail between her legs, the only person who can help her heal is cowboy firefighter Shane Taggart. But nothing is simple, and their high-octane past is just the beginning of their current problems…


Meet the Author:
Kim Redford is the bestselling author of Western romance novels. She grew up in Texas with cowboys, cowgirls, horses, cattle, and rodeos. She divides her time between homes in Texas and Oklahoma, where she's a rescue cat wrangler and horseback rider—when she takes a break from her keyboard. Visit her at
Website | Facebook | Twitter | GoodReads |