Today it is my pleasure to Welcome author
Roxanne St. Claire
to HJ!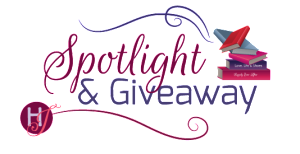 Hi Rocki and welcome to HJ! We're so excited to chat with you about your new release, Hot Under the Collar!

Hi HJ readers! Hope everyone is enjoying a wonderful summer! I'm so happy to be back to talk about the first book in a new (kind of) series!

To start off, can you please tell us a little bit about this book?: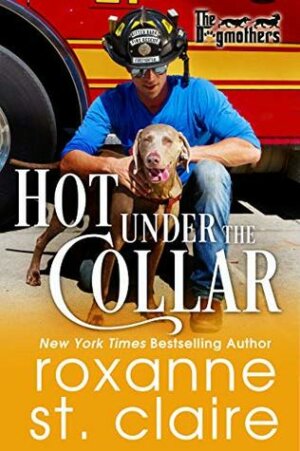 Hot Under the Collar is the first book in a spinoff series called The Dogmothers. The original series, The Dogfather, was a big hit, and once it reached a natural conclusion, I wanted to continue it with a new twist. So, instead of the widowed father of six matchmaking his kids into a HEA (and then getting his own), this time it's two grandmothers — one Greek, one Irish, both totally different and hilarious. Between them, they have 11 single grandchildren and they intend to get them all hitched and happy. First up, Cassie Santorini, a spunky, sassy event planner and Braden Mahoney, a smokeshow of a firefighter…and one adorable Weimaraner who is struggling with his arson dog training. Cassie and Braden team up to raise money for the dog, but their chemistry is on fire and their grandmothers are behind the scenes pulling some serious romance strings.

Please share your favorite lines or quote(s) from this book:
Braden threaded his fingers into her hair, nearly making her collapse at the knees. "Gotta raise the stakes." Their hips brushed, pressed, and electrified them both for one long moment.
Oh. Something was about to raise, and it wasn't just the stakes.
"Brace yourself, Cass," he whispered the words as his mouth came down on hers, searing her lips. Cassie sucked in a surprised breath, but then they both stopped moving completely as he angled his head to deepen the kiss.
Heat crawled up her chest and down her back and all the way out to the fingertips that clung to him. His mouth moved against hers, sweet and insistent, with the beat of the music and her pounding heart. Large, strong hands covered her back to cradle her closer, making her feel safe and terrified and a little like she was floating on air.
Whoa. This definitely felt…real. Or was it?
What inspired this book?
My readers! I run a private Facebook group of Dogfather fans (I call them the Dogmothers) and they inspire me every day!
I couldn't figure out how to spinoff the Dogfather series without losing the magic, but I didn't want to just write 11 more books in the series, which I believed had completed its natural arc. I woke up in the middle of the night and sat right up and thought "the grandmothers!" and that's how the idea was born.
I shoot all the covers at Alaqua Animal Refuge in my home state of Florida (and donate a portion of the first month's sales back to Alaqua) and when we shot this series, I knew I had some firefighter heroes coming up, so we took the dog, the guy, and the photography set to the local firehouse and shot this cover. I think it's perfection!
How did you 'get to know' your main characters? Did they ever surprise you?
It always takes me a few chapters and some false starts to get to know them. I have written both these characters in earlier books, so I knew a little about them already. But I have just write their words and thoughts and let them reveal themselves to me. Braden totally surprised me! I knew he was smart and well-read, but I didn't know why. And Cassie hides her pain with humor, which made her a wonderful character to develop. Also, she just made me laugh out loud A LOT.
What was your favorite scene to write?
I love that moment when they realize this romance is bigger, better, and more than anything they ever expected…and don't know what the hell to do about that!
"You're different, Braden," she said softly. "You're not like any other guy I've ever met. The few I've been intimate with never made me think beyond a couple of months. But you're different."
Different enough to put an actual ache in her voice.
"So are you," he said, bringing his hand back up to hold her face. "You make me want to take chances, Cass. You make me want to break my personal rules. You make me want to think about things I've never—"
"Stop." She put her fingers on his lips. "I get it. We both like each other a lot."
He nodded, holding her gaze.
"And I'm telling you, if I sleep with you, if I let you into that place in my heart and body, I'm not going to want to leave you."
Then don't leave me.
He swallowed the words and snuggled her closer, closing his eyes to inhale the scent of her. "So now what?"
What was the most difficult scene to write?
When Cassie gets everything she wants…and Braden is trying to be happy for her even though it means losing her….
Cassie stood stone-still, holding the envelope to her chest, looking down at Jelly Bean as if she couldn't bear to look at Braden.
"Congratulations, Cassie," he said softly.
When she looked up at him, her eyes were swimming with tears. "It's everything I ever wanted," she whispered, cracking his heart in two.
"I know."
"But you just said when a decision is absolutely right, you know it."
He reached for her, pulled her into his chest, and planted a kiss on her head, with one simple thought: There was still hope.
"Come on, babe." He slid his arm around her. "Let's go watch Jelly Bean slay the competition."
Because one of them had to.
Would you say this book showcases your writing style or is it a departure for you?
Good question! It's not a departure because I love to write very emotional stories with lots of humor, but because of Cassie's wit and the hilarity of the Dogmothers, this one might skew a little lighter and funnier than I usually write. I sure had fun!
What do you want people to take away from reading this book?
This never changes — I want readers to be entertained from the first page to the last. I want them to get lost in the world, fall in love with the characters, root for the happy ending (and maybe even worry that it's going to happen), and close the book with a satisfied sigh. And, of course, look for the next one! What else is there?
What are you currently working on? What other releases do you have planned?
I'm taking a short departure from Bitter Bark and the Dogmothers to write BROCK (7 Brides for 7 Blackthornes, book 5). This is the third 7 Brides multi-author series I've done with essentially the same six other authors. We have so much fun creating a world together, and releasing seven books in seven weeks. This series comes out this summer and I think readers are going to love this big, wealthy family that made its money on whisky!
Thanks for blogging at HJ!
Giveaway:

I'll giveaway a Dogfather coffee mug and a copy of HOT UNDER THE COLLAR (US only) to one commenter!
To enter Giveaway: Please complete the Rafflecopter form and Post a comment to this Q:

There are many, many dogs in The Dogfather and now The Dogmothers series. I'm always looking for great ones — like Jelly Bean! What is the funniest/cutest/most adorable pet name you ever heard? Or…what's your pet's name?
Excerpt from Hot Under the Collar:
"I know what you're hiding."
"What I'm hiding?" She glanced over his shoulder to the house behind him and then gave a wry laugh.
"What's funny?" he asked.
"Yiayia and Gramma are in that window watching us like two old ladies who just tuned in to Days of Our Lives."
He didn't look because he suspected it was a deflection, and she didn't want to be busted. "It's not cool, Cassie."
"No kidding."
"Bringing pot to my grandmother's house is not cool."
For a moment, she stared at him. "Excuse me? Did you say pot?"
"My dog is trained. He smelled it. My guess is it's right there in that pocket." He pointed to her hip and tried like hell to keep his eyes off those tight thighs. Failed, but he tried.
"Pot. In my pocket." A little of the color drained from her cheeks, as it would from a person caught red-handed.
"Unless you have a bomb in your pocket, or a container of kerosene. He can identify those, too." Sometimes.
"Hate to break it to you, Einstein." She slipped her hand in her pocket and pulled out something that brought the liner with it, then placed her hand under his nose. "Take a whiff."
"It smells like…pizza." He had to be honest. It hardly reeked of any marijuana he'd ever smelled. But—
"Because it's Greek oregano." She croaked a laugh. "Maybe Jelly Bean's the one I should call Einstein."
He stared at her hand, slowly reaching for it and bringing it to his face to sniff again. "Oh man."
"You sound disappointed."
"I am."
She snorted. "You wanted me to have pot in my pocket?" Shaking her head, she glanced up at the window, giving a wave. "Move along, ladies. There's nothing to see here." She headed to the front of the house, leaving Braden to stand there feeling like the world's biggest idiot.
"Cassie." He hustled to catch up with her in the driveway. "I'm disappointed because oregano is what they use in drug-detection training as a decoy."
"It's also what Greeks use in every single recipe."
He huffed out a breath and reached for her arm. "I'm sorry, Cassie."
"It's fine." Once again, she looked over his shoulder. "And they're at the front door now."
He glanced in that direction. "Why are they watching us?"
"If I told you, you'd cry."
"Try me."
"No. Go inside and teach your dog how to smell." She headed to the sidewalk where a little red Ford Escape was parked. "I'm going home to do a line or two of Splenda."
He huffed out a breath. "He can smell oregano. Maybe he was trained as a drug-sniffing dog when he was little."
"Oh? Well, remind me to avoid his line at the airport."
"Cassie, stop joking. This is huge. Maybe his olfactory issue comes and goes. Maybe he can pass the accelerant test, too."
She stopped to fish her keys out of a handbag. "What are you talking about?"
He studied her for a long time, thinking of the positives and negatives. Was this a smart thing to ask? He didn't know. He just knew what he needed. "I need your help."
"Sure. What do you need?"
"About ten thousand dollars."
She hooted. "Hey, I like you, but not that much."
"Please help me come up with some kind of fundraising idea, then make it happen during Paws for a Cause. I can't do it without your help, and I have to raise the money so Jelly Bean can go to a special training course and be the Accelerant Detection Canine he was born to be. Please, Cassie." He couldn't breathe as he waited for her response.
Excerpt. © Reprinted by permission. All rights reserved.


Book Info:
Firefighter Braden Mahoney is devastated when his beloved Weimaraner, Jelly Bean, fails the canine arson investigator test. Faced with the challenge of raising the money for advanced training, it's Braden's sweet grandmother and her best friend who suggest he use the services of the new event planner in town. Not that he needs a push in Cassie Santorini's direction. Ever since she arrived, Braden has had his eye on the sassy Greek goddess…and can't stop thinking about getting the rest of him on her, too.
Cassie has spent years putting family first, even moving to Bitter Bark when her mother falls in love with the local veterinarian. Having a huge new extended "family" is fun, especially when one smokeshow of a firefighter attends the gatherings, but Cassie has no plans to remain in this small town. She's ready to pursue her big city dreams. But when Braden asks for an assist for his precious pup, Cassie agrees to help him set up a town-wide scavenger hunt. It isn't exactly a hardship to be around those blue eyes and brawny shoulders, especially since they both agree everything – even the undeniable sparks that crackle between them – is temporary.
But when temporary gets complicated by feelings that might lead to forever, Braden and Cassie start to question the direction they're headed. Should they follow their dreams…or their hearts? It'll take a dog with a bad nose and a good heart, two particularly meddlesome grandmas, and some help from the clan that loves them to make sure Cassie and Braden follow the clues and find their way to each other's arms.
Book Links: Amazon | B&N | iTunes | Kobo | Google |


Meet the Author: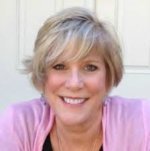 Published since 2003, Roxanne St. Claire is a New York Times and USA Today bestselling author of more than fifty romance and suspense novels. She has written several popular series, including The Dogfather, The Dogmothers, Barefoot Bay, the Guardian Angelinos, and the Bullet Catchers.
In addition to being an ten-time nominee and one-time winner of the prestigious RITA™ Award for the best in romance writing, Roxanne has won the National Reader's Choice Award for best romantic suspense four times, as well as the Maggie, the Daphne du Maurier Award, the HOLT Medallion, Booksellers Best, Book Buyers Best, the Award of Excellence, and many others.
A mother of two, Roxanne now lives in Florida with her husband and two dogs.
Website | Facebook | Twitter | Instagram | GoodReads |