Today it is my pleasure to Welcome author
Joss Wood
to HJ!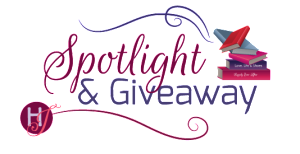 Hi Joss and welcome to HJ! We're so excited to chat with you about your new release, How To Win The Wild Billionaire!

Thank you bunches!

Tell us about the book with this fun little challenge using the title of the book: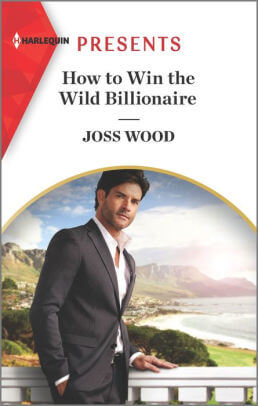 H is for… heat. Digby and Bay generate a lot of it.
T…is for tender. A side Digby never knew he had. And it's also for trust, something both of them need to learn to do.
W…is for Bay's willingness to raise a child that not her own, and for winsome, exactly what little Olivia really is.
T..another t. This one is for temptation, something neither of them can resist!
W…is for "what went before". They are both coming to terms with their past.
B…is for believing that they deserve to love and be loved.
Please share the opening lines of this book:
If you give me custody of Olivia, I will forgive your past behavior.
If you don't fight me on this, we can be a family again. You'll be welcomed back into my house, into my life.
Please tell us a little about the characters in your book.
Digby is the younger son of two dysfunctional parents, who stripped their century-old family business to fund their depraved lifetsyle. He lost his oldest brother when he was a teenager and is terrified of losing his remaining sibling Radd. He's charming and popular but he refuses to get close to anyone because he never wants to love and lose anyone again.
Bay grew up under the thumb of a controlling, misogynistic father and has little in common with her parents. On her sister's death, she becomes the guardian of little Olivia, whom her father uses as a pawn to bring her back into the family fold. She's has a lot on her plate and isn't looking for the complication of love!
Please share a few Fun facts about this book…
Bay lives in a beautiful suburb in Cape Town called "Bo Kaap." All the houses are painted in bright colors, pinks and purples, and lime greens among others. See some photos of Bo Kaap here—> https://za.pinterest.com/josswoodbooks/how-to-win-the-wild-billionaire/
Roisin O' Keefe, Olivia's nanny, is the hero of the third book in the series, called How to Tempt the Off-Limits Billionaire.
Digby is one of my favorite heroes. He's yummy and rich, but he's also a little lost. I'm a sucker for tough, but vulnerable guys. I really did give him a pretty horrible childhood.
What first attracts your Hero to the Heroine and vice versa?
Digby first encounters Bayat The Vane, the luxury hotel he owns in Cape Town. She's gorgeous but she looks harried and seeing him holding a stuffed toy sloth, immediately makes a beeline for him. Her sense of humor catches his attention.
"I think you have my sloth." Her voice was deeper than he expected, holding a touch of sexy sandpaper.
"He was trying to sneak into the bar," Digby replied on an easy grin, "I think he has a drinking problem."
Her wide mouth tipped up in a smile and Digby caught a glimpse of neat, even white teeth. "Being the poster child for a deadly sin makes him want to drown his sorrows."

Bay is very attracted to his looks, he's far better looking in person than he is in the scandal sheets!

His eyes, as she'd noticed earlier, were the deep, intense shade commonly used in mosques from Marrakech to Medina, all across the Middle East and North Africa.
Persian blue and brilliant.
She liked his strong jawline under three-day stubble, his straight nose and his sensual mouth. He was panty-dropping attractive, successful and rich. Alpha to the core.
The First Kiss…
Bay smiled, a proper, wide, open smile and Digby placed his hand on the balustrade to anchor himself. Holy hell, that smile was definitely her superpower.
He stared at her, she stared back and he couldn't help his eyes going to her lips, wondering whether her mouth would taste like sunshine. Would her eyes lighten or darken with passion, would her long fingers slide up his neck, into his hair?
He couldn't let her leave without finding out.
He lowered his mouth, bridging the gap between them. Her lips formed a small "oh"—excitement or surprise?—and because she didn't pull or push him away, he covered her lips with his, lifting his hand to trace his thumb across her cheekbone. Yeah, soft. So soft.
Her mouth was land he wanted to explore, tempting and luscious, but Digby knew he couldn't push; if he did, she'd bolt. He carefully placed his hands on her tiny waist and gently pulled her into him, surprised at how well their bodies fit. Feeling her tension, he ran a reassuring hand down her back and increased the pressure on her mouth, teasing her lips to open, and when she allowed him in, his world—normally so steady—tilted off its axis. Digby felt like he'd taken a hit of something illicit. He felt shaky and disorientated, hot and cold…weird.
He wanted to shake his head to clear it, but that meant dislodging his mouth from Bay's and that was impossible. He'd find the willpower to stop ravaging her mouth, but he'd need a minute more. Or ten.
Bay softened, released a small noise of approval and then those hands were in his hair, running down his neck, across his shoulder blades. She felt like warmth and home and comfort, emotions he didn't normally associate with foreplay.
And this was foreplay.
Digby lifted his hand to her shirt, sighing when his hand covered her breast, pleased when her responsive nipple pushed into the palm of his hand. He rubbed his knuckle over the tight point and that action broke the connection between them. Bay jerked back, looking up at him with wide, startled eyes.
"What are we doing?" she whipped the question out, looking as unsettled as he felt.
Digby hoped she wouldn't notice his bobbing Adam's apple and the slight tremor in his hands. "Kissing in the sunlight," he answered, resorting to flippancy.
If your book was optioned for a movie, what scene would you use for the audition of the main characters and why?
I love this scene where Bay agrees to work for Digby, designing the renovations to the Bay hotel. He recognizes her talent, wants her to work for him but the chemistry between them crackles. He knows he can't make a move on her so he puts the power in her hands…
He mentioned a monthly salary that had her eyes bugging out. Her tongue, she was sure, was an inch from the floor. She wasn't certain what the going rate for interior designers was but, man, that figure sounded like four or five times what she'd hoped to earn.
"Are you being serious?"
His deep blue eyes connected and held hers. "Deathly."
Well, then.
Bay ran her hands over her face, her mind racing with possibilities. Needing to see it on paper, she pulled her sketchpad toward her, grabbed a bright purple pencil and did a quick calculation, working out her salary for the next six months. Another quick sum gave her the figure of her expenses over the same period and there was a healthy profit. And she wouldn't have to pay for Olivia's childcare so that would increase her disposable income.
She could pay off some debts, buy Olivia a new summer wardrobe and service her car. She could also stash some money away every month for emergencies and best of all, she could afford a good lawyer to help her in her quest to keep custody of Liv.
She couldn't say no; this opportunity was heaven-sent.
Except for one thing…
"What about…" Bay hesitated, her eyes going to his sexy mouth. She bit her lip, knowing she was blushing. "…what happened earlier?"
"Do you want me to tell you that it won't happen again?" Digby asked her and she noticed that his hands were gripping the back of the chair, his knuckles white.
No. Yes. She didn't know.
"I am attracted to you, you know that," Digby said, his voice harsh but his eyes not leaving her face. "All I can promise you is that, no matter what, your job will never be in jeopardy because of anything that happens between us."
She should demand more, to make him promise that nothing would happen between them at all. Ever. But she couldn't make herself voice that thought.
Digby's deep blue eyes slammed into hers. "I never play where I work, Bay, and if something happened between us it would be the exception rather than the rule. What if I put the power into your hands?"
Sorry? What was he talking about? Bay frowned at him. "I don't understand."
"If you want something to happen between us, you make the move." His sexy mouth quirked in a half-smile. "I'm not saying that I won't try to tempt you into bed but if we get there, it'll be your choice, your timing. Your terms."
Bay's mouth fell open; she was not sure how to react. No man, not her father, either of her two previous lovers or any of her boyfriends, allowed her to be in the driving seat, to take control. Bay turned over his offer, looking for the catch. Because there had to be one. Nobody made that sort of proposal without getting something out of the arrangement.
What was Digby's angle?
She didn't trust him; she didn't trust anybody, so she shook her head. "Nothing will happen between us, Digby."
He frowned at that. "Are you involved with someone?"
She shook her head.
"No. But I can't, for a lot of reasons, get involved with you." Bay said, dropping her feet to the floor.
"It would be an affair, Bay, not an involvement," Digby told her, his voice soft but she heard the determination in his words. So, like her, Digby wasn't looking for love or commitment. She wondered if his reasons were as complicated as hers.
It didn't matter; they weren't going to go there. Her life was convoluted enough without adding an affair with her employer to the list of things guaranteed to stress her out.
If your hero had a sexy-times play list, what song(s) would have to be on it?
Brown Eyed Girl- Van Morrison
I Need You – Faith Hill & Tim McGraw
You And Tequila-Kenny Chesney feat. Grace Potter
Can't Fight This Feeling-REO Speedwagon
I Want to Know What Love Is- by Foreigner
If you could have given your characters one piece of advice before the opening pages of the book, what – would it be and why?
Digby- "Your parents and past don't define who you are."
Bay- "Raising Olivia, and loving a wild billionaire, is going to be more fun than you ever thought."
What are you currently working on? What are your up-coming releases?*
The third book in South Africa's Scandalous Billionaires series, called How to Tempt the Off Limits Billionaire, will be out in October 2021.
And I have a Harlequin Desire out in August 2021 and it's the first of a trilogy, with Karen Booth and Reese Ryan. The series, called Moonlight Ridge, is about three brothers who come home to their adopted dad's luxe mountain hotel to help him out and find family and love and a whole lot of good times.
I'm currently working on another South African based book for Presents about a divorced couple who reunite in the winelands of the Western Cape!

Thanks for blogging at HJ!
Giveaway: I am giving away five ebook copies of How to the Win the Wild Billionaire.
Enjoy!
To enter Giveaway: Please complete the Rafflecopter form and Post a comment to this Q:

Do you like books that are interconnected or do they frustrate you? Do you prefer stand alone books?
Excerpt from How To Win The Wild Billionaire:
Digby thanked Monica and hurried to the lobby, rapidly moving across the harlequin-tiled floor to the south veranda. He and Muzi had met at Duncan House, one of the best private boys' schools in the country nearly twenty-five years ago and had been best friends ever since. Except for Radd, nobody knew him better than Muzi Miya-Mathews.
Spotting the dark-skinned Muzi—he was an exceptionally tall, well-built guy so he was hard to miss—Digby hurried over to him and slapped his shoulder. "Three M," he said, using Muzi's nickname from school.
Muzi shook his hand and pulled him into a brief, one-armed hug. "Dig, how's it going?"
"Good. Crazy." Digby shoved his suit jacket back to push his hands into the pockets of his pants. "I've got a meeting in five so I can't hang around. What are you doing here?"
"I'm conducting interviews for a new winemaker for Tangle Vines." Muzi leaned his shoulder into a pillar. Muzi, he remembered, needed a winemaker for his ever-expanding group of wineries.
"If I think the candidate has potential, I'll take them out to the vineyard," Muzi sent Digby a sour look. "Seven interviews and I've yet to make that drive."
Digby sympathized. He knew what it was like not finding the person who gelled, clicked, the person you were looking for.
"Look, I know you are in a hurry but I wanted to tell you that we've made a formal decision to try to purchase Saint Urban. I was wondering if you could put me in contact with the owner."
The Saint Urban vineyard had been his mom's property, and when his parents died two years ago, the vineyard became part of their trust. Neither he nor Radd were beneficiaries of that trust and had no idea who was.
"Sorry, we still don't know who that is," Digby replied. His parents' heir would not only inherit Saint Urban but also Gil and Zia's art and car collection, a couple of huge insurance policies, their extensive property portfolio and a few healthy bank accounts.
He was bitter and he had a right to be. The trust was funded by the sale of Tempest-Vane assets and the fact that someone unconnected to them was going to reap the rewards of the hard work of generations was a bitter pill to swallow. But Gil and Zia had no sense of family loyalty. If they had, they would've taken a great deal more interest in their three sons.
Digby always knew he was unwanted. His parents paid little to no attention to him, and his achievements, sports and scholastic, went unnoticed. His oldest brother Jack had been more of a parent to him than both his parents combined, and his death, shortly before Digby's fifteenth birthday, rocked his already shaky world. Six months, maybe a year later Digby concluded it was better, safer to push people away before they could leave him.
His greatest fear was loving someone again and having him leave and his recurring dream of Radd dying had him experiencing cold sweats and sleepless nights. He couldn't lose someone else he loved, he wouldn't be able to survive it. So, despite his charm, his wide circle of friends and his popularity, there were only a handful of people he allowed underneath his tungsten-hard suit of armor.
His anxiety was his biggest secret and no one in the world had any idea that the charming, sometimes reckless, wild Digby Tempest-Vane lived with a constant, low-grade fear of being alone, of being abandoned.
Yeah, the press would love that story…
"Anyway, I wanted to give you a heads-up about the offer to purchase Saint Urban," Muzi told him. "Let's grab a beer and catch up sometime."
Digby glanced down at his watch. God, he was late; he needed to hustle. He told Muzi he'd be in touch and, as he walked away from his friend, at the entrance to the still-closed bar, he noticed a flash of cream-and-brown fabric next to an ornate pot holding a miniature palm tree. Digby bent down and picked up a slightly battered, two-toned stuffed animal wearing a T-shirt sporting the slogan I'll Always Hang with You.
Digby looked into its funny, weird little face and saw that the stuffed toy was actually a sloth. Cute. Strange but cute. Someone, presumably its owner, had pulled its short hair on the top of its head into a tiny tail and tied it up with a candy-pink ribbon. So this was a girl sloth then.
"Got yourself a new girlfriend?" Muzi teased, shoulder bumping him as he passed him. "I must say, your taste is improving."
"Bastard," Digby muttered, holding the sloth by one arm. Huh, it actually looked like it had Velcro on its feet and hands, allowing the thing to hang from any tree limb or surface. Clever.
He'd hand this in at the front desk and his concierge would send a text message out to all the child minders asking if any of their charges had lost a stuffed toy. It looked well-loved and would be claimed within, he bet, the hour…
Digby looked around, hoping to catch the eye of the concierge but his attention was caught by a woman rushing into the lobby. Her hair was a deep golden brown, pulled back to highlight her pixie face. High, sharp cheekbones, more than a few freckles and a wide, sensuous luscious mouth made for French kissing. She was tall, slim but busty too, all long legs and arms and frantic energy.
She looked around, obviously harassed. But her eyes were on the floor, looking for all the world like she'd dropped something. Digby looked at the toy in his hand and felt a surge of disappointment. If she was looking for the toy then that meant she was a mom…
Probably married or in a relationship.
But even if she was single, she wasn't someone he'd pursue. He didn't date married women or women with children—too much baggage and drama. But damn, she was gut-wrenchingly beautiful in an understated, quiet way. A confusing combination of sexy and sweet.
As if she sensed his eyes on her, her gaze tracked to him and when she saw the stuffed toy in his hand, her shoulders slumped with relief. He saw her chest rise and fall and the tension in her face ease.
Right, so the creature in his hand was important…
Digby watched as she ducked around a group of French tourists, flashing a smile at an elderly man who stood back to let her pass. She adjusted her tote bag over her shoulder and clasped a leather satchel in her other hand as she approached him, a hesitant look on her face.
"I think you have my sloth." Her voice was deeper than he expected, holding a touch of sexy sandpaper.
"He was trying to sneak into the bar," Digby replied on an easy grin, "I think he has a drinking problem."
Her wide mouth tipped up in a smile and Digby caught a glimpse of neat, even white teeth. "Being the poster child for a deadly sin makes him want to drown his sorrows."
He laughed at her quick comeback. Handing the fluffy toy over, his fingers drifted over hers and electricity raced up his arm. Wow. It had been a long, long time since he'd experienced such instant, immediate attraction. Working hard to keep his expression bland, Digby pushed back his jacket and shoved his hands into his pockets.
"Do you normally carry alcoholic animals around with you?" he asked.
She looked at the creature and pulled its Velcro legs apart before slapping them together again. "Ah, no. I was a little early and took a walk outside—he must've fallen out of my bag along the way. Thank God you found him or else I would never be forgiven. Mr. Fluffy is an important member of our household."
"Boy or girl?" Digby asked, thinking that he should walk away, that there was no point in drawing out this conversation. Even if she wasn't in a relationship—and of course she would be—he never had affairs with women with kids.
He liked women who could be spontaneous, who could meet him at ten at night for a late drink or at six in the morning for an early run on the beach, who could leave for a weekend away at a moment's notice or answer the door dressed naked.
Digby worked hard and played harder and liked being the sole focus of a woman's attention. That never happened with someone who had kids.
"Ah, a girl. Olivia…Livvie. She's three and she's besotted with this sloth. She's probably throwing a hissy fit of epic proportions because he's missing."
He saw the worry in her eyes, the flash of panic. He instantly, and strangely, wanted to reassure her. Not that he knew what to say. And that was weird too, he could always think of a quick comment. He could bullshit with the best of them.
But not today. And not, he realized, with her.
Digby saw his most senior concierge rapidly crossing the floor to them and sighed. They were about to be interrupted and he wanted more time with this woman, whoever she was. But time was something he didn't have, he was running so late as it was.
"May I be of assistance, sir?" Benoit said, raising his nose as he looked at Bay and the toy in her hand. Benoit could size up the guests in a flash by their clothing, accessories and attitude and he was never wrong.
Her plain black trousers and equally plain, light pink T-shirt were clearly off the rack and her shoes were scuffed at the toe. Her hair was completely natural and it was obvious she hadn't spent more than five minutes on her makeup.
But she was more lovely than most of the models, actresses and socialites he'd met.
"If you'll accompany me, miss, I'll see if I can be of assistance," Benoit said, looking down his long, aristocratic nose at her.
Digby saw annoyance flash in the woman's eyes and couldn't blame her; Benoit was a hell of a snob. But his stupendously wealthy guests loved the snooty, almost rude concierge, and receiving his deference and approval was something they all aspired to. If you passed muster with Benoit, then you were worthy of your status, your wealth, your place in the world.
It was a ridiculous notion but Benoit's name was dropped with alarming frequency in the rarefied world he operated in.
Benoit," no last name needed, "arranged a hot-air balloon ride over the wine lands.
Benoit found me a bottle of Petrus 1990…
Benoit arranged for me to have my portrait painted by Kendall…
Digby didn't particularly like Benoit, but his guests did and that was all that mattered. It would be easy for him to hand her over to Benoit to deal with but, for some strange reason, he wanted to protect her from Benoit's always polite but silently scathing attitude.
"I'll handle it, thank you, Benoit," Digby told him, his tone suggesting that he not argue. Benoit hesitated then nodded, bowing slightly before retreating.
When Benoit was out of earshot, he connected with those cognac-colored eyes again—did his heart really skip a beat or was that his imagination?— and the question he'd been about to ask flew out of his head. He felt the insane urge to find out whether her skin was as soft as it looked.
"I'm Digby Tempest-Vane, by the way."
"My name is Bay Adair."
Bay Adair, the unusual name suited her. What didn't suit him was his fiery, instant, almost out-of-control need to make her his. Again, super strange.
"Are you here to meet someone?"
Irritation flickered in her eyes. "I'm here to meet you, to talk to you about redesigning this hotel."
Hell. Brin's friend of a friend. She was here on business, to try to nail a design concept that had eluded ten of the world's best designers.
"Right."
On the plus side, he'd be wasting an hour, maybe two of his time because there was no way Bay would be able to give him what he needed, not in a business sense. Physically, sexually, he had no doubt that she could rock his world.
Life was messing with him by sending him stupid dreams and placing women in his path he couldn't have.
Good thing he had practice at looking it in the eye and telling it to go to hell.
Excerpts. © Reprinted by permission. All rights reserved.
Book Info:
Has South Africa's most infamous playboy found the woman worth curbing his wild side for? Find out in Joss Wood's sizzling workplace romance!
The choice to pursue temptation……is entirely in her hands!
Bay Adair needs the job of revamping Digby Tempest-Vane's luxurious Cape Town hotel to win custody of her orphaned niece. That means resisting their off-the-charts chemistry. A feat that grows harder as Digby gives her control over if—and when—she'll give in to his oh-so-tempting advances…
Digby thrives on chasing adventure. Avoiding commitments and family drama keeps life simple, unlike his tumultuous childhood. Yet Bay's ignited a dangerous desire. And daring her to indulge gives Digby a glimpse of everything he's never allowed himself to want…and more!
Book Links: Amazon | B& N | iTunes | Google |


Meet the Author:
Joss loves books, coffee and traveling—especially to the wild places of Southern Africa and, well, anywhere. She's a wife and a mom to two young adults. She's also a slave to two cats and a dog the size of a small cow. After a career in local economic development and business, Joss writes full-time from her home in KwaZulu-Natal, South Africa.
Website | Facebook | Twitter | Instagram | Goodreads |