Today it is my pleasure to Welcome author
Kendall Ryan
to HJ!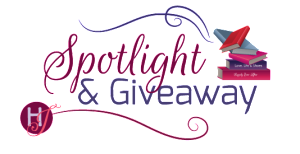 Hi Kendall and welcome to HJ! We're so excited to chat with you about your new release, Hunky Heartbreaker!
Please summarize the book for the readers here:
Valentina was only supposed to be visiting Texas for a few days. That's all she can handle…I mean there's not even a Starbucks—gasp. She had no plans to have anything to do with Duke Wilder, town playboy. In fact, she was warned away from him. But when Duke and Valentina are together things are explosive and sexy. But can she give up her big city life for a small town one?

Please share the opening lines of this book:
"I'd like to thank each and every one of you for joining us this evening," my twin brother Luke said, smiling as he looked out on the crowd gathered in our bar.
"Ten years ago, my brother and I decided to take this distillery and turn it into something we could be proud of. It's been a long and difficult road, but tonight, I'm proud to announce not only that our whiskey will now be sold in stores all across Texas, but also that our brand-spanking-new tasting rooms are open for business."
Please share a few Fun facts about this book…
Duke's twin brother, Luke, has his own book, Sexy Stranger.
Valentina is Charlotte's best friend (Charlotte is also from Sexy Stranger)
Hunky Heartbreaker is based in a small town in Texas
Please tell us a little about the characters in your book. As you wrote your protagonist was there anything about them that surprised you?
Duke is a wild and crazy fella! I mean, the book opens with him talking to two women about hooking up—together. Valentina is an attorney from Los Angeles just coming to Shady Grove to visit her best friend Charlotte who traded the big city for small town roots recently (Sexy Stranger). Valentina is warned away from Duke and his player ways, but she just cannot resist his charm.
Nothing really shocked me. I knew they'd be electric the second their story came to my mind!
If your book was optioned for a movie, what scene would you use for the audition of the main characters and why?
I would use the part where they're semi-fighting in the rain. There's some good angst going on there. I prefer to leave that up to the reader's imaginations.
Snippet:
I immediately followed right behind her, exiting the car and closing the distance between us in two strides. It was pouring so hard that we were both soaked in seconds, my gray T-shirt sticking to my skin.
"What could you possibly want?" Valentina asked, crossing her arms and squaring her shoulders at me.
"Isn't it obvious?"
Lightning flashed, and for a brief moment, I could see her expression clearly. Surprise. Pain. Frustration. A hint of anger. And somewhere deep inside there, something softer, more tender.
"No, Duke, in this situation, what you want from me is the one thing that isn't obvious."
"I probably deserve that. But goddammit, woman, do you have to make this so hard?"
Her eyes grew wide, and she threw her hands up in the air. "What the fuck are you talking about?"
"You, Valentina. I'm talking about you."
She paused, her hands slowly lowering to her sides. "What do you—"
"I want you, you crazy, sassy woman. More than anything else. I didn't realize it until you were about to leave my life forever, but I've fallen for you, and the last thing I want you to do is leave."
I paused to take a breath, shoving the wet hair plastered to my forehead out of my face.
"Even if it turns out I'm a father."
What do you want people to take away from reading this book?
Sometimes slowing down and getting out of the fast pace city can open your eyes to a whole new world.
What are you currently working on? What other releases do you have planned?
I am currently working on my 2019 schedule! It's another busy year starting with Finding Alexei, out January 7th. Then continues with Boyfriend for Hire on March 5th and The Hookup Handbook on April 9th! These books have been so much fun to write. I can't wait for you to get your hands on them. 🙂

Thanks for blogging at HJ!
Giveaway:

One audiobook copy of a Kendall Ryan book of the listener's choice!
To enter Giveaway: Please complete the Rafflecopter form and Post a comment to this Q:

If you had the chance to pick up and move anywhere, where would it be?
Excerpt from Hunky Heartbreaker:
After we parted, Duke and I walked down the steps, waving one last time before turning down the path to the guest house. We walked in silence, which should have been awkward after the day of banter we'd just had. But for some reason, it wasn't. It felt comfortable, familiar, even. When we reached the door to my place, we paused to face each other, and what happened next felt as natural as the multitude of stars scattered across the wide-open sky above us.
"I've never seen this many stars," I breathed, tipping my head back to admire the dazzling display above us.
"Pretty damn beautiful," Duke replied. But when my eyes met his, I saw that he hadn't been looking up at the stars at all. Instead, he was looking at me.
He slipped his hand around the back of my neck, pulling my face to his. Gazing into each other's eyes, our lips only centimeters apart, everything else melted away. The lawsuit, his business, my insistence that we keep things professional. With his hand around my waist and the warmth of his skin against mine, our lips met with surprising tenderness, the exact opposite of what you'd expect after fifteen hours of bickering.
"Sleep well, darlin'," Duke said after pulling away, his fingertips trailing over my wrist as he walked down the steps of the porch, quickly disappearing into the darkness.
"Bye," I breathed, practically floating through the house to my bed.
As I lay there, a small voice in the back of my head kept whispering at me, even as I drifted into a deep, peaceful sleep.
You're in deep shit, pendeja. Deep, deep shit.
Excerpt. © Reprinted by permission. All rights reserved.
Book Info:
Everything's bigger in Texas.
And that includes Duke Wilder's sexual appetite.
Together with his twin brother, he runs a whiskey distillery, and when their business takes off—suddenly he's got it all. Success. Money. Family. But he doesn't have a woman to share it with.
When Valentina storms into his life, her presence is only supposed to be temporary. She's a feisty attorney hired to help clean up his company's recent legal mess. He never counted on her being the one to turn his whole world upside down.
After spending most of his life living in the shadow of his brother, Duke has something to prove, and he's not about to let this distraction get in the way of his plans, no matter how hot things get.
Amazon ➙ https://amzn.to/2RVmvpd


Meet the Author: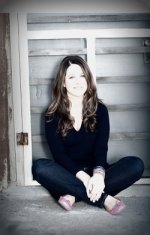 Kendall Ryan writes unputdownable romance. Her books have been featured on the New York Times, USA TODAY and Wall Street Journals bestseller lists a combined total of seventy times. She resides in Dallas with her sweet alpha male husband and two adorable sons.
Website | Facebook | Twitter | Instagram | GoodReads |