Today it is my pleasure to Welcome author
Audrey Carlan
to HJ!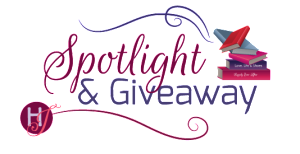 Hi Audrey and welcome to HJ! We're so excited to chat with you about your new release, International Guy!
Please summarize the book for the readers here: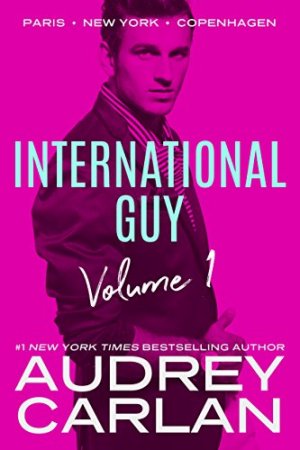 International Guy is serial that is told through the eyes of our primary hero, Parker Ellis. He is known as the Dream Maker because he has a gift for making his clients dreams come true. His company, International Guy, Inc. focuses on helping rich clients throughout the world with unique and unorthodox problems, often in a life coach and love coach capacity. He is supported by his two business partners Bogart "Bo" Montgomery the resident Love Maker, and Royce Sterling who's been dubbed the Money Maker. Each of the three men have special expertise and skillsets that are called upon as needed to aid the client of each book. In this serial the reader will get an erotic and exciting adventure as the men take on a new international city every installment.

Please share the opening lines of this book:
I love women. Young. Old. Tall or short. From the nerdy, bookish types to the sultry bombshells—I'm not picky. Give me thin lengthy figures or curvy with something to grab on to . . . name it and I've touched, talked to, kissed, and fucked all varieties. Philosophers say everyone on earth has a gift, something unique to them. My gift . . . I understand women. Parker Ellis is my name, and I am one lucky son of a bitch.
Please share a few Fun facts about this book…
I've been to 10 out of the 12 cities listed in this book and had many of the unique experiences found within each installment.
Some of the characters in the book are loosely based or named the same as real people in my personal life.
Paris is my favorite city in the world, which is why I started the series there.
There is a personal mantra or message I leave for each client that is not only meant for the character but something for the reader to ponder in their own lives.
I crafted the characters looked after I chose the cover model Forest Tyler.
Please tell us a little about the characters in your book. As you wrote your protagonist was there anything about them that surprised you?
There's a lot that surprises me when I write. My muse is a strange spirit and usually very persnickety. She does what she wants when she wants to do it. Originally though, I thought Parker would be ridiculously alpha and overly controlling and he's the opposite. He's kind, understanding but confident in his position and skillset. He knows how to best talk to and approach a woman without coming across as a feminine voice. The most surprising characters I wrote were Rachel and Nate Van Dyken. Rachel is a #1 NYT bestselling author and friend of mine. I asked if I could put her and her husband in my book and she agreed. They became this amazing set of secondary characters that are a force in the series that I know readers will love.
If your book was optioned for a movie, what scene would you use for the audition of the main characters and why?
I'd probably chose the scene in book 2, New York, where Parker meets his celebrity crush of all time Skyler Paige. She answers the door in a tank and pair of panties because she thinks its her best friend coming back after just having left. It's not and the scene that plays out is rife with sexual tension on Parker's end and embarrassment on Skyler's, which makes the entire thing hilarious.
What do you want people to take away from reading this book?
I want women to be able to see themselves in one or all of the characters. Note what Parker and his team are highlighting about these women and use the experience to enrich their own lives. Parker sees all women as beautiful because we ARE beautiful in our own way. Every one of us has something special to offer the world and Parker's incredible and pointing out those unique qualities.
What are you currently working on? What other releases do you have planned for 2017?
I'm finishing up Rio, book 11 in the serial. Once complete I'll finish up Los Angeles which is the last of the International Guy books. After that, I plan to write a couple standalones totally unrelated and maybe a couple spin offs from the secondary characters in this series.

Thanks for blogging at HJ!
Giveaway:

Ebook: INTERNATIONAL GUY by Audrey Carlan
To enter Giveaway: Please complete the Rafflecopter form and

Leave a comment with your thoughts on the book…
Book Info:
This volume includes the first, second, and third International Guy novellas from #1 New York Times bestselling author Audrey Carlan.
My name is Parker Ellis. You can call me The Dream Maker. This is where my story begins.
There's a world of women waiting for me, but my journey starts here, in three cities: Paris. New York. Copenhagen.
International Guy Inc. is owned and operated by Parker Ellis, a ladies' man with a high IQ and a big libido. He's the most successful life and love coach in the world, and he's smart enough to know he can't run a multimillion-dollar company alone.
He hires two friends whose areas of expertise complement his own. They comprise The Dream Maker, The Love Maker, and The Money Maker. Together, they advise the wealthiest people in the world: Hollywood hotshots, European royalty, and the CEOs of multibillion-dollar companies. And sometimes they can't help it when things heat up and they end up in bed with their clients. Quite literally.
This International Guy likes his playboy lifestyle, and he's not looking for commitment. After all, there's a whole world waiting for him. But as he goes from city to city, and from woman to woman, it's possible that he just might find his own love along the way…


Meet the Author: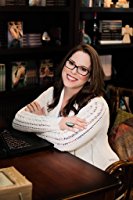 Audrey Carlan is an internationally renowned author who writes wickedly hot love stories. Translated into more than thirty different languages across the globe, Audrey's books have hit the bestseller lists for the New York Times, USA Today, the Wall Street Journal, and Publishers Weekly. She is best known for the worldwide bestselling Calendar Girl series and Trinity saga, and her novel Resisting Roots is scheduled to become a PassionFlix movie.
Audrey lives in the California Valley with her two children and the love of her life. When she's not writing, you can find her teaching yoga, sipping wine with her "soul sisters," or with her nose stuck in a steamy romance novel. Find out more about Audrey through her website (www.AudreyCarlan.com), Twitter (@AudreyCarlan), or Facebook (@AudreyCarlan).