Today it is my pleasure to Welcome author
Kaylie Newell
to HJ!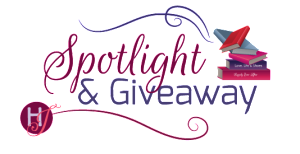 Hi Kaylie and welcome to HJ! We're so excited to chat with you about your new release, Judd's Vow!
Please summarize the book for the readers here: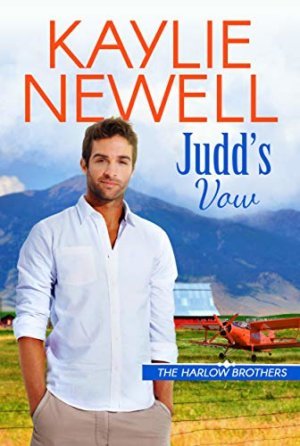 Judd's Vow is the third book in my Harlow Brothers Series, where three bachelor brothers come back to their small Montana hometown to raise their tween half-sister after the death of their mother. Judd is a commercial airline pilot, and he's naturally big and gruff. After a tumultuous childhood, he prides himself on his fierce independence. But when he meets sweet, strong, single mother Savannah Casteele, he's forced to re-evaluate his definition of family. Sometimes it's not what you're given, but what you create, that's the biggest gift of all.

Please share the opening lines of this book:
Savannah Casteele stood outside the small hangar at Bozeman International Airport holding her four-year-old son's sticky hand. The chilly late spring breeze kept blowing her hair across her face.

Shivering, more from nerves than anything else, she smiled down at Wyatt, who had a sucker bulging in one cheek.
Please share a few Fun facts about this book…
There was a video going around on Facebook last summer when I was in the middle of writing Judd's Vow. It was of a volunteer pilot flying a baby chimpanzee to a rescue organization, and the chimp curled up in his lap and slept during the flight. Somewhere along the line, this pilot became Judd for me. Unbelievably sexy, great at his job, huge heart, gentle soul, and an alpha male all at the same time.
I came across the video the other day, and my heart jumped. It was like I was watching a little clip of my book. I hope that readers will feel the same way about Judd as I do. He's a little piece of heaven right here on earth!
Please tell us a little about the characters in your book. As you wrote your protagonist was there anything about them that surprised you?
The thing I love about Savannah is that she's such a great mom. She's very plucky and independent, but she's also not afraid to love again. She ends up teaching Judd so much about what a family can look like. It doesn't have to be traditional, to be incredibly happy and close knit.
Judd is a great mixture of tender and tough. He ends up renting a historic farmhouse in Marietta, and lets his little sister talk him into adopting two goats and a duck named Frank (who ends up having ducklings!). For someone who's spent so much time protecting his heart, this ends up being quite the education in what happens when you finally open it up again. 🙂
If your book was optioned for a movie, what scene would you use for the audition of the main characters and why?
This is the scene where Judd flies Savannah and her little boy to Chicago in his twin engine plane for the first time. She's afraid to fly, and he does his best to calm her nerves (while realizing he's more than a little attracted to her).
With the plane facing the runway, Judd put on the brakes and waited for the tower to clear him for takeoff. The propellers whirred on either side—silver blurs in the bright spring afternoon. It was a perfect day, not a cloud in the deep blue sky. The kind of day when the jagged, snowcapped mountains surrounding Bozeman looked more like a painting rather than something real, something tangible. The sun was warm through the windshield, and he reached up to reposition the air-conditioning vent.
He'd just gone through his checklist with Savannah Casteele staring a hole right through his skull. Even now, he could feel her nervous gaze on his shoulders, and it made him want to turn around and touch her leg. But maybe that didn't have so much to do with reassuring her, and had more to do with just wanting to touch her, period.
She was beautiful, with long, silky hair, smooth ivory skin, and curves in all the right places. She was also scared to fucking death. He had a feeling she'd gone to the john to toss what was left of her breakfast before boarding, and he honestly had no idea what to do with that. As a commercial pilot, he wasn't used to offering much comfort to his passengers who were afraid of flying. The flight attendants did that. Judd wasn't great at comforting. He was good at touching, but there was that gray area again.
Her kid was adorable, and as well-mannered as they came. When Luke had asked him for this favor, Judd had been happy to do it. But his little brother had left out the part where this single mother and her son would immediately endear themselves, and that had taken him by surprise.
Judd didn't like to think of himself as calloused. He was used to keeping people at arm's length out of simple self-preservation. But he admired toughness. And it was obvious these two had some to spare.
"Two Nine Tango Papa, clear for taxi runway one seven," the flight controller said through the staticky radio.
"Taxi runway one seven, Two Nine Tango Papa."Judd tightened his grip on the throttle, the hum of the plane's engines as familiar as the sound of his own breathing. His headset drowned out everything else, but he glanced back at Savannah and Wyatt one more time, giving them a thumb's up.
Wyatt grinned, the dramatic V shape of his top lip softening some, and jutted his small thumb in the air.
Savannah stared back, her green eyes as round as saucers.
"It's okay," he mouthed. She nodded, but he could see her hands shaking from where he sat. All of a sudden, he wanted to pull her into his lap. He didn't like that look on her face, or the way her chest rose and fell so fast, like a bird's. He wanted her to feel safe with him.
"Two Nine Tango Papa, runway one seven clear for takeoff."
"Runway one seven," Judd replied into his mic. "Clear for takeoff, Two Nine Tango Papa."
Facing the runway again, he slowly eased the throttle up. The plane jerked forward like an eager animal being turned loose. The hum of the engines became a steady roar as they ate up the tarmac. The tower flew past, jets taxiing to their gates caught the sun on their wings, flashing the briefest of greetings. And then they were in the air, climbing, climbing, and leaving the ground below like a distant memory.
He glanced over his shoulder again, and saw that Wyatt was still grinning, looking out the window in wide-eyed wonder. Judd remembered feeling the same way the one and only time he'd flown as a kid. Like the world had suddenly opened up to its endless possibilities, and he had the key within his reach.
Savannah was another story. Her face had turned mildly green as she gripped her little boy's knee. He smiled at her reassuringly as the plane bounced through some air pockets, the sun moving slowly through the windows of the cabin as they banked west.
"Two Nine Tango Papa, fly heading two five seven," the tower said. "Contact departure. Good day."
Judd squinted through his sunglasses at the horizon ahead. "Two Nine Tango Papa, good day."
It'd be a nice flight to Chicago. A relatively gentle ride for his passengers and a kick-ass way to spend an afternoon, as far as he was concerned. But knowing the woman sitting behind him was about two minutes from passing clean out, he couldn't really relax and enjoy it.
Holding the yoke with one hand, he turned to Savannah and hooked his finger at her. "Want to come up here for a minute? I can show you how everything works. The more you know, the better you'll feel."
She blinked at him.
"I have an extra headset," he continued above the hum of the engines. "You can hear the tower, other planes. If you want."
She looked at Wyatt again and leaned close to his ear. He nodded at whatever she said, without taking his gaze from the window. If she was planning on using him as an excuse to keep her ass in her seat, it wasn't going to work. The kid might just be a born pilot judging by the look on his face. She unhooked her seat belt and stood on unsteady legs.
Holding onto the seatbacks, she made her way up the narrow aisle, then eased herself down next to him. She smelled good. Really good. Like shampoo and coconuts. After she buckled herself in, he handed her the headset. With one more look over her shoulder at her son, she positioned the headset over her ears, and moved the mic in front of her heart-shaped mouth.
"There," he said. "Now you can hear everything I hear. Good?"
She nodded, staring at the controls. "Don't you ever get nervous?"
"Sure. When some idiot passes me going eighty in a fifty."
"But never in a plane?"
"Flying is extremely safe."
She groaned. "I know. The whole 'driving is more dangerous than flying' thing."
"I could give you some statistics."
"I'm already feeling nauseous enough as it is."
He smiled and glanced out his window.
"Thank you for inviting me up," she continued. "I know you're trying to keep me from losing it. Probably all over your leather seats."
"Listen, it wouldn't be the first time. Won't be the last. They clean up pretty well."
This time she smiled, too. And it transformed her. For a second, he saw the nerves disappear and the beauty rise to the surface.
What do you want people to take away from reading this book?
Since family is the most resounding theme in all the Harlow Brothers books, but especially this one since the heroine is a single mom trying to make her way, I'd love for people to come away with a real feeling of warmth, and the idea that just about anything is possible when you have love in your life.

What are you currently working on? What other releases do you have planned?
Right now I'm waiting for the green light from my publisher to start a Christmas book about an animal sactuary in Marietta (my favorite fictional town!). The hero is going to be a very hunky vet student who has a soft spot for elderly donkeys. Can you tell I watch a ton of Hallmark movies? 😉

Thanks for blogging at HJ!
Giveaway:

Tule tote, copy of ebook Judd's Vow and Tule swag
To enter Giveaway: Please complete the Rafflecopter form and Post a comment to this Q:

What are some of the most important traits you feel like a romance hero should have?
Excerpt from Judd's Vow:
Savannah Casteele stood outside the small hangar at Bozeman International Airport holding her four-year-old son's sticky hand. The chilly late spring breeze kept blowing her hair across her face.
Shivering, more from nerves than anything else, she smiled down at Wyatt, who had a sucker bulging in one cheek.
He popped it out with a smack. "Are we gonna fly on a plane, Mama?"
"Yes, baby. We are."
"Are we gonna see my doctor?"
"Yep."
Her heart squeezed as she took him in. Fine brown hair, huge blue eyes, the cruel cleft lip that had marked him since birth. Today was the day. This was the culmination of months of fund-raisers, amazingly generous gifts from the community, and working extra hours all to save money for the surgery which her insurance didn't cover. Today was the first day of the rest of their lives.
Savannah looked up again, grabbing her long hair and pulling it over one shoulder. It wasn't just the surgery consultation that was making her nervous. It was the flight to Chicago on a private twin engine Cessna that, to her, might as well be a coffin with wings.
She clamped her jaw shut to keep her teeth from clicking together.
"Savannah?"
She turned at the sound of the low, male voice behind her. She'd been expecting the pilot any minute—someone she imagined would have threads of gray in his hair, maybe a dad paunch, a friendly smile. Someone who would make her feel better about flying, about this trip in general.
Grinning like an idiot, she let her gaze settle on the man in front of them. And all her expectations vanished like dust in the Montana wind. There was no dad paunch. No threads of gray. Definitely no friendly smile.
Savannah licked her lips, reminding herself to blink. Wyatt squeezed her fingers, maybe sensing she needed to be snapped out of it.
"Uh…Captain Harlow?" she managed.
He watched her, his eyes hidden behind a pair of dark aviator sunglasses. That part was pilot-y. But the rest looked more like an NFL linebacker. He wore a pair of faded jeans with a worn leather belt, and heavy boots. A white, Montana State T-shirt stretched across his thick, broad shoulders, which gave way to an obviously muscular chest. His short brown hair was messy and windblown, the scruff on his jaw awakening something in her that had been dormant for a long time. Like butterflies waking up against her rib cage.
It was impossible now to tell whether she was nervous because of the impending flight, or because she'd be flying with him.
He stepped forward, still not smiling. Still not putting her at ease in the least, and extended one huge hand that reminded her of a grizzly's paw.
"Judd," he said. "Nice to meet you."
She shook it, trying to ignore its warmth, its male roughness.
"Nice to meet you, too. This is Wyatt."
Judd Harlow looked down, and this time his lips tilted a little. "Hi, Wyatt."
"Hello."
Savannah was trying not to stare. He was older than she was, for sure. It was hard to gauge because of the glasses, but she guessed he might be in his early thirties. She knew he was a commercial airline pilot for Southwest, and had just moved back to Marietta to help raise his orphaned half sister. He was her best friend's boyfriend's brother, and that was about the extent of what she knew about him. But when she heard that he'd agreed to fly her and Wyatt to Chicago for his consultation and surgery, he'd occupied a special place in her heart. Stranger or no.
She smiled, trying not to be too unnerved by his looks, or the way he stood there so casually unaffected while her heart pounded like a maniac. She could smell his faint aftershave on the breeze, and her belly tightened. "Thank you for doing this," she said. "I really can't tell you how much we appreciate it."
"Not a problem. All ready?"
She nodded, gripping the handle of her bag a little too tightly.
He watched her. "Nervous?"
"Does it show?"
"It's okay. I'll take care of you."
I'll take care of you…
Savannah wasn't used to being taken care of. She always did the care-taking. The one who brought the fevers down, the one who paid for school clothes, the one who worried over doctor's appointments and shots and skinned knees. She was afraid of taking too much comfort in that sentence. But she wanted to.
"Have you flown before?" he asked.
"Once when I was little. But not since then. And Wyatt never has."
He glanced down at Wyatt who was still working on his sucker. "You're not nervous, are you?"
Wyatt grinned and shook his head.
Judd reached for her bag. She handed it over and felt the immediate tingle of blood returning to her fingers.
"It's gonna be fine," he said. "Promise."
He wasn't warm and fuzzy. Far from it. In fact, he was intimidating as hell, but the way he said that just now, made Savannah want to fall into his arms.
She followed him inside the hangar which smelled like fuel and rubber, and where the roar of jets on the runway was slightly muted. A shiny, twin engine plane sat waiting in the shadows. It was snow white with two royal-blue stripes running horizontally down the sides. If she was an aviation person, which she wasn't, she'd say it was beautiful.
"What kind is it?" she asked.
He opened the luggage hatch and put the bag inside. It was a three-hour flight to Chicago and Wyatt's appointment wasn't until late afternoon, so they'd chosen to stay overnight. Judd had only a small backpack, which he tossed next to hers before closing the hatch.
"Cessna 340," he said, glancing over his shoulder.
She was nervous, and when she was nervous, she got chatty. Her inconveniently sexy pilot seemed exactly the opposite.
"Yours?"
"Yup."
"That must be expensive. To own, to operate. That kind of thing." It was absolutely none of her business. But she was having a hard time shutting her mouth, and the sound of his voice was oddly soothing.
"It can get that way. I charter some flights on the side to help offset the costs."
Good. That was good. That meant he flew all the time. For a living. In his free time. Maybe on the weekends. And the more he flew, the more experienced that made him, and the better she felt about climbing into this thing with her only child in tow.
"Mama, I'm hungry."
"Okay, baby."
Savannah pulled their emergency pack of Goldfish crackers from her purse, but looked at Judd for permission before giving them to Wyatt. If the plane was as pristine on the inside as it was on the outside, he might not appreciate cracker crumbs between his seats.
"Please," he said, waving a hand. "Go ahead."
She tore the bag open and handed it over. She didn't think she'd be able to eat if someone paid her.
Rubbing Wyatt's back, she watched Judd walk around the Cessna. His T-shirt rode up as he pushed the vertical door up, exposing a sliver of muscled abs. Not much, but enough to make out a dark line of hair that disappeared below his belt.
Savannah swallowed, her mouth suddenly dry.
He turned and took his glasses off. "Ready?"
She wasn't quite prepared for how he'd look without them. She should have been. The man's body was a work of art, it was a good bet the rest of him would match. But his eyes were a shade of blue reserved for the ocean on a cloudy day.
He smiled, and for the first time, she noticed two long, deep dimples cut into each cheek. He looked so much like his brother Luke that she could only stand there and stare for a second. It had been so long since she'd noticed a man's smile. Since she'd noticed a man's anything, for that matter. When Steven had left, she'd had to put her head down and concentrate on raising Wyatt the best she knew how. She didn't have time for dating. The truth was, she gave most of herself to her son, and happily. What was left over was so thin, you could see right through it.
The thought was like a splash of cold water to her face. The consultation, the surgery, poor little Wyatt… All of a sudden, the day felt so overwhelming, she thought she might be sick.
"I'm sorry…uh, is there a restroom I could use before we take off?"
Judd's smile faded. "You okay?"
"Fine. Just a little faint."
"Right by the entrance. To your left."
"Thank you." She looked down at Wyatt. "Do you have to go, honey?"
"No, Mama. I went before, remember?"
She did remember. She'd insisted he go roughly a dozen times before they left for the airport.
"Why don't you come with me, then, okay?"
"Okay."
She glanced at Judd, her stomach rolling. "Thank you. We won't be long."
"Take your time."
Savannah couldn't remember the last time she'd been able to take her time with anything. Much less in the bathroom. Wyatt had a habit of telling her knock-knock jokes through the door.
But they always made her laugh.
Excerpt. © Reprinted by permission. All rights reserved.


Book Info:
His heart has been grounded for so long. But she's about to give it wings…
Captain Judd Harlow is happiest in the air. It's only when he's flying that he can leave his childhood memories behind. But when he and his brothers find themselves the guardians of their 12-year-old half-sister, he knows moving back to the small Montana town where he grew up is the right thing.
When Savannah Casteele learns that a local pilot has agreed to fly her and her little boy to Chicago for a long-awaited surgery, she's overcome with gratitude. A young, single mother, her first priority has always been raising her son the best way she knows how. But when she sees Judd for the first time, she's unprepared for the affect he has on her heart: He's stoic, guarded, and a little out of reach, reminding her that she's not the only one who's trying to put aside a broken past.
As they begin falling for one another, brought together by the children in their lives, they start seeing family not just as something you're given, but something you create. And that the heart, no matter how scarred, is always capable of a tender, new beginning. But are they both willing to take a leap of faith to get there?
Book Links: Amazon | B&N | iTunes | Kobo | Google |


Meet the Author: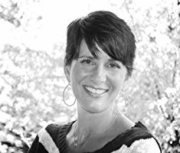 For Kaylie Newell, storytelling is in the blood. Growing up the daughter of two writers, she knew eventually she'd want to follow in their footsteps. While she's written short stories her whole life, it wasn't until after her kids were born that she decided to shoot for the moon and write her first romance novel. She's now the proud author of over a dozen books, including the RITA® finalist, Christmas at The Graff.
Kaylie lives in Southern Oregon with her husband, two daughters, an elderly Chihuahua mix, a blind Doberman, and two indifferent cats.
Website | Facebook | Twitter | Instagram | GoodReads |