Today it is my pleasure to Welcome author
Traci Hall
to HJ!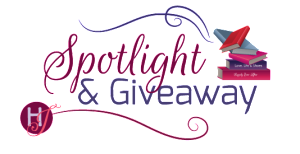 Hi Traci and welcome to HJ! We're so excited to chat with you about your new release, In the Dog House!

Hello–I am so happy to be here!

Please summarize the book for the readers here: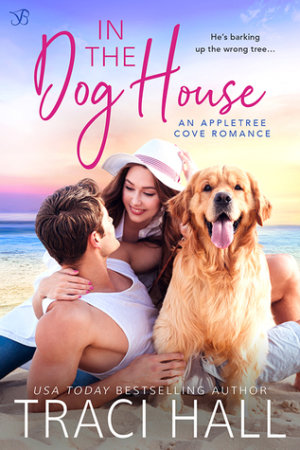 Emma and Jackson fell in love in high school, but he left her to join the military right after graduation. When circumstances bring him back ten years later, their chemsistry and love reignite–but the problems have only magnified.
This time around, Emma knows she won't be able to forgive him if he leaves her–which he has to do.
There were times when I was writing this story that I wasn't sure how they were going to find common ground. Luckily, love finds a way <3

Please share your favorite line(s) or quote from this book:
This was Emma's scene on the back porch after Jackson's arrival
She might not survive a second broken heart, and he would break it—just by doing what he needed to do, who he'd been raised to be, which was finish his career in the military. He would not choose her—again.
A shooting star whisked across the night sky, and she closed her eyes to make a wish.
I want true love with a man I can trust to pick me first. Which crosses Jackson Hardy off the list.
Please share a few Fun facts about this book…
I loved researching service animals–it is amazing how smart dogs can be–but not only dogs! The most unique service animal I discovered was a miniature horse. I wouldn't want pooper scooper duty for that one!
What first attracts your Hero to the Heroine and vice versa?
It is high school, and Emma has moved to the area to live with her great aunt after her agoraphobic mother dies–she meets Jackson, who had lost both parents in a car accident. They find each other in grief, and heal through young love. When Jackson leaves Emma by choice, it feels like the worst betrayal. Now that he's back, and those feelings have changed and grown into something more, she knows he will leave her! This time around, she demands trust and partnership. For Jackson, Emma is the one woman who has ever owned his heart, but he is torn by duty.
If your book was optioned for a movie, what scene would you use for the audition of the main characters and why?
Let's star Emma Stone and Liam Hemsworth—they are both adorable. I like this scene because it shows Jackson letting down his guard around Emma—the one woman he can trust.
Matthew devoured both of his tacos without saying another word, then looked up in confusion. "Who do I ask to be excused? My boss, or my uncle?"
"Boss," he said.
"Uncle," she said.
Jackson wiped his mouth with a paper napkin. "You're excused."
"You can change into your swimsuit if you want to get in the water." Emma pointed to the wooden building that housed bathrooms and a changing area in the park. "It's important not to overdo the lessons. Let's have some fun. Don't go past your knees with the dogs, though, okay?"
Matty nodded.
"We'll watch from here." She studied Jackson. "Too bad you didn't bring your suit."
"It's all good. I didn't intend to barge in on your party." Would she swim? Seeing Emma in a swimsuit the rest of the afternoon might be worth hanging around for.
"We've finished the training for the day."
"I should head back to the house," he said, hearing the regret in his voice. "But I'll see you tonight. Thanks a lot, Emma."
She bagged the taco trash and got up to walk it to the garbage can. "Thank you—lunch was a great surprise. Way better than the granola bars and fruit I'd packed. It's such a gorgeous day; it really is too bad you have to leave."
Matthew came out of the bathroom in his swim trunks and bare feet, walking past the picnic table toward the beach but stopping to face Jackson.
"Can you stay, Uncle Jackson?"
Emma studied Jackson's attire as if mentally stripping him down. "You could roll up those jeans and toss the stick around. Matthew is almost as quick as Bandit."
Matthew said, "Hey!" His face had healthy color, his narrow shoulders brown from the summer sun. "Come on. It'll be fun."
Matty took off at a run, joining in with the dogs who greeted him with barks, woofs, and licks.
"Why not?" Jackson asked out loud. "I could use a little fun." He sat down on the bench and slipped off his boots, wadding his socks up and shoving them inside. He rolled up his jeans and took off his T-shirt. "You got sunscreen in there?"
"You bet. The spray kind. So just put your arms out and twirl."
He chuckled, sucking in his breath as the cool spray hit his bare skin. "You going in?"
"Right behind you."
She nodded toward the water and turned around, lifting her shirt over her head and slipping her shoes off by hooking the toes to the heel of the opposite shoe. She hadn't bothered with socks. She wore a tankini swim top and kept her shorts on.
Jackson swallowed his disappointment that she wasn't wearing a skimpy two-piece and followed her to where she'd joined Matty at the water's edge. Her figure had curves it didn't use to have, and he wondered what she must think of him, after all this time.
Bandit brought him a piece of driftwood that was covered in black barnacles, seaweed streaming from one side. Disgusting, smelly, but perfect for a dog.
Jackson tugged the piece from Bandit's mouth and tossed the stick down the beach. "This is dog paradise."
Matthew and Romeo were knee-deep in the water, splashing in the waves. Emma and King stood back, watching while Pedro raced from Bandit to Romeo to Emma and King then back again.
"Everybody should sleep well tonight," she said.
Jackson retrieved the driftwood and threw it up high. "That would be nice. I can't tell you the last time I had a good night's sleep." He regretted the sentence as soon as the words spilled from his lips. That's what I get for being too relaxed. Watch it, Hardy.
He felt Emma's eyes on his back. Instead of admiring his Marine-lean muscled torso, she was opening her mouth as if to dispense advice.
Matthew thought he had problems with nightmares, which was the reason they were all at the dog park to begin with. Jackson stopped mid-throw, looked back over his shoulder and said, "Keep your advice to yourself, Doc. I'm fine."
Readers should read this book….
If you are looking for a romantic escape with a feel-good ending, this romance is for you!
What are you currently working on? What other releases do you have in the works?
The second book (as of yet untitled) in the Appletree Cove series, out in May. I love the old-town vibe of Kingston, which is across from Seattle. This book will star Sawyer, the hunky dog trainer from In the Dog House, and his polar opposite, Grace–be sure to look for it! I have a contemporary romance By the Sea series that takes place in Lauderdale by the Sea in South Florida–16, so far–the next one is out in March.

Thanks for blogging at HJ!
Giveaway:

Ten dollar gift card to book retailer of the winner's choice–US only–and two additional winners are welcome to any ebook copy of my backlist at http://www.tracihall.com
To enter Giveaway: Please complete the Rafflecopter form and Post a comment to this Q:

Do you believe in giving an ex a second chance? I think it would be so hard–you have the love, yes, but you also have the baggage. I think it is very brave, but there is so much risk! What would you do in Emma and Jackson's situation?
Excerpt from In the Dog House:
"…Let's get you and Bandit settled first. Tell you what—we can grab the supplies and bring him to your place. I'll stop by after my shift at the shelter to see how you're getting along. We can set up a routine for a better success rate."
"What does that mean?" Jackson crossed his arms, the defiance back in the lift of his chin.
"Well, no caffeine after noon, no alcohol or spicy food."
He scowled.
"Sleep in your bedroom each night. Go to bed at the same time."
"I'm not a child," Jackson said.
As if she wasn't very aware of that fact? He exuded testosterone as if needing to prove who was top dog with each breath. "These are guidelines for what works."
"Matthew has more leeway." His green eyes narrowed, and Emma sensed he was on the verge of changing his mind.
"I'm not saying that you have to do it, just that it helps. You said you trusted me, Jackson."
"Are you going to sleep with me too?" His brow winged upward, and he speared her in place.
Emma's cheeks heated, remembering how they used to have no problem fitting on her old twin bed. She swallowed hard and stuffed her phone into her shorts' pocket. "Not with you, with you." She decided right then to call Sawyer, because he had more experience with war veterans than she did. "I don't think—"
"Hell, no." He shook his head. "No way."
Emma watched as Jackson allowed Bandit to lean against his leg, subconsciously taking comfort from the dog.
She knew Bandit could help, but it required time and training. "You wouldn't have to know that I was even there."
"Because you won't be."
Getting Bandit into the home without specific training wouldn't work. "Jackson, please. We need to come up with a plan."
"What kind of plan?"
"We can choose." She handed him the papers she'd printed on dog training and PTSD.
He took them without reading what they were and rolled them into a tube. "No…never mind."
Her heart sank. "Why?"
"This is way too much." Jackson lifted his hand from the top of Bandit's head. "I'm not ready."
She felt his panic. Anxiety magnified across his handsome features. "For what, Jackson?"
"I need to call the shrink, then we can see—it wouldn't be right to Matty, bringing Bandit home, and then asking him to give the dog up."
Emma nodded, seeing right through the ruse but going along with it even though her heart was breaking. What mattered was that Jackson got help, especially since he was going back to his unit overseas. "You're right. That is a good idea."
"Yeah?" He shoved his right hand into his front jeans' pocket and pulled out the keys to his motorcycle. "Listen, I'm sorry that I bothered you."
"It was no bother, it is no bother. Maybe ask your psychiatrist about having a dog. Bandit. Just for a while. I will check with Sawyer. He's done this kind of training before. I'll ask him for the least intrusive way to train Bandit to wake you up." She half smiled.
Emma leaned against the wall of the hallway, facing Jackson and the front door, the dogs behind the gate blocking them in the kitchen and watching every word they bantered back and forth.
Bandit sat at Jackson's side, emitting a low rumble from his chest.
"So, why don't you go home, call your doctor, and then let's talk again tomorrow or the next day? We will be right here." Emma was proud of herself for not adding any pressure when she wanted to take him by the hand and walk with him as he headed into the unknown.
Just like before, he hadn't trusted her to be his partner.
Excerpt. © Reprinted by permission. All rights reserved.


Book Info:
Ten years ago, Jackson Hardy joined the Marines, leaving behind a woman he still dreams about. When he's called home to care for his ten-year-old nephew, no one is more shocked than he to run into Emma again. Or to still have those same feelings. But Jackson isn't looking for love, and neither is Emma, especially not with him. His precocious nephew, though, and a retriever named Bandit, are about to change that.
So what if Emma Mercer is an overachiever? She has plans to get her doctorate in psychology and create a no-kill shelter for the EST dogs she trains. Which leaves absolutely no time for romance. She's fine with a furry family—dogs don't teach you to love and then rip your heart to shreds. But young Matty's situation tugs at her heartstrings and there's no way she can't help him…and Jackson.
She may have hotter-than-ever chemistry with the soldier, but forgetting the past isn't easy.
Book Links: Book Links: Amazon | B&N | iTunes | kobo | Google |


Meet the Author: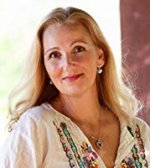 With an impressive bibliography in an array of genres, USA Today bestselling author Traci Hall has garnered a notable fan base. She pens stories guaranteed to touch the heart while transporting the reader to another time and place. Her belief in happily ever after shines through, whether it's a romantic glimpse into history or a love affair for today.
Website | Facebook | Twitter |