Today it is my pleasure to Welcome author
Prescott Lane
to HJ!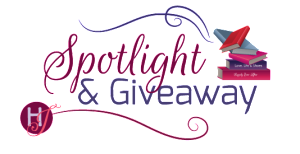 Hi Prescott and welcome to HJ! We're so excited to chat with you about your new release, Just Love!
To start off, can you please tell us a little bit about this book?: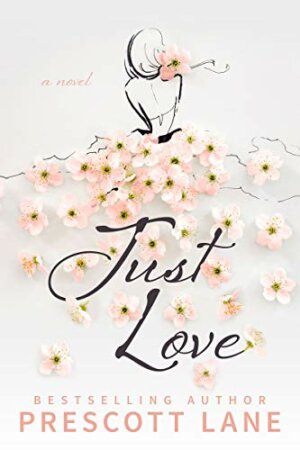 Just Love is a standalone contemporary romance set in Charleston, South Carolina. It's a friends-to-lovers story between a handsome successful vet (Rhett), and the little sister of his best friend (Ainsley).

Please share your favorite lines or quote(s) from this book:
"Falling in love is easy, but holding on to that love — well, that's the real bitch."

"There's two sides to every love story. The how you fell in love, and the how you fell apart."
What inspired this book?
One of my daughter's teachers often says: "Feel the fear, and do it anyway." Of all the books I've written, this one scared me the most. I knew exactly what I wanted to do, but was scared to do it — and do it well. This quote played in my head like a drumbeat and pushed me to give these characters a much needed voice.
How did you 'get to know' your main characters? Did they ever surprise you?
My characters surprise me. They are always evolving and changing as the story develops. They are real people to me. I'm just the conduit for their stories.
What was your favorite scene to write?
I love writing the opening prologue of a book. It's exciting to be on the edge of something new. The blank page is a new opportunity.
What was the most difficult scene to write?
I can't really answer this without spoilers. I will say that I have never cried writing a book before, and this one brought me to tears more than once.
Would you say this book showcases your writing style or is it a departure for you?
This book stays true to who I am as a writer. It delivers the all important Happily-Ever-After that I believe we need more of in this world.
What do you want people to take away from reading this book?
To find love, you first need to love yourself.
What are you currently working on? What other releases do you have planned?
I have a couple things in the works, but I never talk about what I'm working on publicly because I feel like it will jinx it!
Thanks for blogging at HJ!
Giveaway:

One paperback copy of Just Love by Prescott Lane
To enter Giveaway: Please complete the Rafflecopter form and Post a comment to this Q:

Do you believe love conquers all?
Excerpt from Just Love:
I knew the kind of guy Rhett was. I knew serious wasn't his thing. I knew using the word love usually sent him running for the hills. I knew it, and I did it anyway.

But he wasn't that guy with me. He and I were different. I know he loved me.

I've loved that man since I was fifteen years old. How could I not? Forget the abs, the tan skin, those pale, sexy blue eyes. Forget the fact that his voice sends shivers down my spine. The first time we kissed, I felt my whole world shatter and fall into place at the same time.

I tried to pretend to be "that" girl. The kind that can kiss a guy just for fun, screw a man and not imagine a life with him. I tried. I failed. The hopeless romantic in me wasn't having it.

My heart should've known better — but my heart was no match for Rhett Bennett.

When Rhett and I fell apart, I broke up with social media. I have to say, that breakup was a lot easier. No hashtags, no emojis, no memes to post. Some people use social media as their therapist. I've seen people post play-by-plays of their divorce, or explain every detail of their latest illness or drama. I probably could've attracted a lot more followers if I chronicled the demise of our relationship. It's the stuff of soap operas.

But instead, I broke it off with Facebook, banned Instagram, and boycotted Twitter.

Today, Facebook and I are having one last romp. Relationship status update: Single.

That's it. That one little change. I have to start somewhere. Skye's right about that.

The one part of being single I have embraced is the diet. The single woman diet consists of basically any breakfast food for dinner, coffee, and alcohol. I've gotten so good at it, I no longer need a grocery cart when I shop. Quick tip, don't get a cart at the grocery store, only buy what you can hold. It's good for the budget and the waistline. Unfortunately, that rule doesn't work so well at clothing stores.
Excerpt. © Reprinted by permission. All rights reserved.


Book Info:
There's two sides to every love story. The how you fell in love, and the how you fell apart.
This is ours.
The cardinal rule of friendship is you don't mess with your friend's sister.
That goes double when she's his little sister.
It was just supposed to be fun.
She wasn't supposed to end up being the love of my life.
And I definitely wasn't supposed to break her heart.
Ainsley is a wedding dress designer. That should've been a warning that she's a hopeless romantic. That should've clued me in that she believes love conquers all.
But there are some things that love can't fix. I'm one of them.
She thinks love is the answer.
But love is the reason I let her go.
Book Links: Amazon | B&N | iTunes | Kobo |


Meet the Author: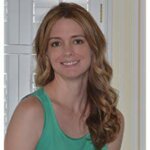 Prescott Lane is the Amazon best-selling author of Stripped Raw. She's got seven other books under her belt including: First Position, Perfectly Broken, Quiet Angel, Wrapped in Lace, Layers of Her, The Reason for Me, and The Sex Bucket List. She is originally from Little Rock, Arkansas, and holds a degree in sociology and a MSW from Tulane University. She married her college sweetheart, and they currently live in New Orleans with their two children and two crazy dogs. Prescott started writing at the age of five, and sold her first story about a talking turtle to her father for a quarter. She later turned to writing romance novels because there aren't enough happily ever afters in real life.
Website | Facebook | Twitter | Instagram | GoodReads |