Today it is my pleasure to Welcome author
Sawyer Bennett
to HJ!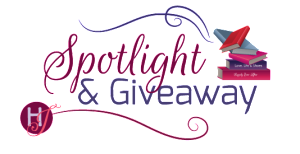 Hi Sawyer and welcome to HJ! We're so excited to chat with you about your new release, Kane!

Hey, y'all!

Please summarize the book for the readers here: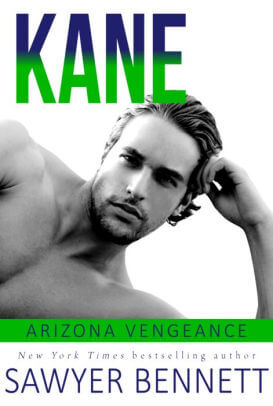 Kane is an EPIC friends-to-lovers hockey romance standalone. Kane and Mollie have been besties since college, but have never crossed that 'friend' line. Well, fine. There was that *one* time when they got really drunk, but that was it. I swear. 😉 Mollie comes to Kane's house for a visit and things in their friendship ending changing forever.

Please share your favorite line(s) or quote from this book:
Opening my arms wide, I say, "If you need that type of itch scratched, Molls, you've got me right here to take advantage of."
Please share a few Fun facts about this book…
It's always fun to write an Arizona Vengeance book, because it's a little like visiting a big, boisterous family. We get a check-in with all of the former Vengeance couples in Kane, plus a peek at some future stories. But in the meantime, a FUN visual for you…there is a scene that involves a very naked Mollie and some strategically placed ribbon. Imagine, if you will, meet at my laptop, writing this scene and twisting back and forth trying to make sure everything wrapped in the correct direction and made sense. It was like my own little game of Twister to write that scene.
What first attracts your Hero to the Heroine and vice versa?
Kane and Mollie have been friends for years, but when they first met, they were connected by the fact they were both Southern Californians attending college in Boston. And, of course, there was a bit of physical attraction too. 😉
Did any scene have you blushing, crying or laughing while writing it? And Why?
What about swooning? Kane is such a sweet guy, and he's all in where Mollie is concerned. Here's a little look at him taking her to the rink for a little fun…
"When are you going to tell me why we're here?" Mollie asks for what might be about the tenth time since I told her I had a surprise for her.
"You'll see when we get there," I reply, which is the same reply I've given her every time. Patience has never been one of Mollie's virtues.
On the bottom floor of the arena, which sits underground, there's a hallway that goes around the entire rounded building perimeter. I take her past janitorial services, the electrical room, the family gathering room, the locker room, and then straight to the small tunnel that connects out onto the ice.
"Whoa," she murmurs as we walk up to the swinging gate that would let us step directly onto the ice. She releases my hand, places her palms on top of the gate, and leans over. Mollie's gaze sweeps the empty stadium, the seats, and the glistening rink before us. "This is so cool."
"About to get cooler," I reply as I reach down to pick up the two pairs of ice skates I'd placed there earlier. "Let's get you out on the ice."
She turns to me, eyes wide, glancing only briefly at the skates I'm holding up. "Really?"
"Really," I reply with a laugh.
Mollie doesn't know how to ice skate. It's a running joke with us. I mean, she's a southern California girl, so why would she have ever learned? During my time in college, there wasn't time to teach her—not that she wanted to learn. But over the years, we've teased each other over the fact that my best friend doesn't know how to ice skate. It's inexcusable now.
We sit on the rubber matting to put on our skates. I help her up, then keep a strong hold on her arm and waist as I guide her over the tiny lip created by the swinging door and onto the ice.
Her legs immediately start to spread as she tries to figure out her balance. Being on ice is no different to me than walking on flat ground in tennis shoes, so I'm easily able to hold her steady. After a few pointers, I take her hands in mine. With me skating backward and her just holding on for the ride, I start to lead her around the rink.
Readers should read this book….
Kane is such a fun friends-to-lovers journey. There is a little bit of seriousness tossed in, but overall, this is a light-hearted read where two friends find their footing to being so much more. It honestly just made my heart happy to write their story and I hope readers love their journey is much as I do.
What are you currently working on? What other releases do you have in the works?
I've actually just announced an all-new series coming in 2021! The Chronicles of Stone Veil series is a five-book urban fantasy/paranormal romance kicking off on February 9 with the release of The Revelation of Light and Dark. Stop by my website to get full details on that series! I'll also be continuing the Arizona Vengeance and Jameson Force Security series in 2021 as well.

Thanks for blogging at HJ!
Giveaway:

A signed paperback of Kane. US only.
To enter Giveaway: Please complete the Rafflecopter form and Post a comment to this Q:

What is your favorite trope?
Excerpt from Kane:
Until this moment, I never knew how small my downtown apartment is. It's touted as being spacious, but when I'm pacing back and forth with long legs, the fact that it takes me five strides to reach end to end tells me it's not enough room. Perhaps I should consider buying a house.
I glance down at my watch. 11:53 PM. There's no way in hell Mollie shouldn't be back from her date with Jett by now.
After all, she said they were just going out to dinner.
Jett had picked her up at six-thirty for reservations at seven. By my mental calculations, even a two-hour dinner means they should have been back long before now.
I could call her to find out what's taking so long. That would be bananas, at least as far as Mollie would think. I'm not her keeper, and I know very well that I have no say-so in what Mollie does in her personal life.
I could send a casual text. Something along the lines of, "Hey… I was thinking of making a late-night banana sundae. If you were going to be home soon, I could make you one as well."
That was casual. The fact I'm talking about ice cream makes it an effective way to offhandedly ask when she'll be coming home. We have melting to consider.
While I hold no ill feelings toward Mollie, I'm pissed as hell Jett even asked her out. I'd wanted to call him on it as soon as I found out about their plans. We were actually on the way home from The Sneaky Saguaro when she just happened to mention, "Oh, by the way, Jett's taking me out for dinner tomorrow night."
Mollie didn't even ask if it was all right. She also didn't stop to think if I might object.
Okay, well… She shouldn't have to do either of those things. Frankly, my opinion doesn't matter.
Except to me, apparently.
And I have no fucking clue why I am so bent out of shape. Sure, Jett is an absolute playboy who has banged a lot of chicks. But when it comes right down to it, I trust him. As my teammate and friend, I believe he will be respectful of Mollie. He would never do anything to cross a boundary she wouldn't be amenable to. So that can't be my objection.
Unless Mollie is amenable to him crossing that boundary.
They could be at Jett's place right now having sex for all I know.
And that's the thought that makes me want to punch my fist right through the drywall. My anger at Jett gets renewed because he's easier to blame than Mollie. He should know better than to ask my best friend out. It's like going after a best friend's little sister, except, well… Mollie isn't my sister. She's a friend.
I mean, she's as close as a sister.
But fuck… I sure as hell don't feel like her brother half the time. Vivid memories swamp my brain, reminding me that we had sex for God's sake. Scorching, fabulously explosive sex that was not at all brotherly or sisterly.
Christ… I am so fucked over these feelings.
The sound of a key scraping in my front door lock catches my attention and I spin midstride toward my kitchen to face the door. Mollie has a spare key so she could come and go as she pleased.
For a moment, I consider bolting for my bedroom so she doesn't know I've been waiting up for her. I glance over at where Samson lays on my couch—something I gave up trying to break him of the first day they arrived—and note his head is cocked to the side with his eyes lasered on the door to see who's coming in. By the slow thump of his tail on the cushion, I know he suspects it's his mom.
Decision made, I scramble over the couch and plop down beside Samson, then loop my arm over him.
The door lock clicks, and Mollie steps through. There is no backward glance to the hallway, which tells me Jett isn't there.
Or he's already left after giving her a thoroughly hot kiss goodnight.
I shake my head, dispelling that thought.
Mollie closes the door, then turns to face me. Samson abandons his post at my side, running over to greet her. She bends over and ruffles her fingers through his fur, cooing about what a good boy he is. She looks up with a smile. "What are you doing up?"
I certainly can't tell her, "Oh, just pacing with worry and an overload of emotionally fraught feelings about you."
Instead, I shrug and say, "I was just surfing my phone. Samson and I have been hanging out."
"When was the last time Samson went out?" Mollie asks.
"I took him about an hour ago," I reply as I push off the couch. "He should be good."
Mollie throws me an appreciative smile before heading toward my kitchen. I follow her in, watching as she pulls a bottle of water out of my fridge. It means she drank alcohol tonight. While she doesn't appear drunk, or even buzzed, Mollie is habitual about drinking water before she goes to bed after even a glass of wine.
After a few moments, it's clear she's not going to tell me about her date, so I take it upon myself to appear casually curious—not nosy. "So, how was it?"
Mollie lowers the bottle, leaning against the counter. "He's a great guy. I like him."
Fuck. What the hell does that even mean? Yeah, he's a great guy. He's a fantastic hockey player, a loyal teammate, and fun to go out and have beers with. But what does great mean to Mollie?
And more importantly, what the hell? Does that mean she likes him? My curiosity is on overdrive. "So, is there another date in the works?"
Mollie shrugs, flipping a lock of hair over her shoulder. "He said he'd call me."
That tells me nothing.
And it's at this moment I decide to be a horrible friend to Jett by protecting my own self-interest where Mollie is concerned. "You know he's sort of a player, right?"
Mollie cocks an eyebrow. God, she's fucking beautiful when she looks at me like that. It tells me she thinks I said something stupid, and it usually leads to some type of heated debate. Because I'm still annoyed by the fact she was out with Jett, I kind of feel like I'm itching for a fight.
"It's true," I say pointedly. "I just don't want you to expect anything more than him wanting to get inside your pants."
Mollie gives me a chastising look. "You don't think much of your friend, do you?"
I take offense to that, even though I am throwing him under the bus. "On the contrary, I agree with you. Jett is a great guy. He's just… well, sort of single-minded in his pursuit of women."
Mollie puts a hand on her hip, stare piercing. "So, you're saying the only reason he's taking me out is to have sex with me?"
Now she's getting where I'm going. I nod. "Most likely."
To my stunned surprise, Mollie tips her head back and laughs. She smirks as if she understands me far better than I do myself. "Kane… honestly, why would you think that would bother me? It's not like I'm looking for a deep relationship. You also know I'm not opposed to casual sex. Maybe a fling with Jett wouldn't be such a bad thing."
I'm usually good about keeping my emotions in check, which also includes maintaining a bland expression no matter how riled up I feel on the inside. But I cannot stop my jaw from dropping.
Yes, I know Mollie is not opposed to casual sex. I have never once judged her for that, either. Hell, I'm also into casual sex. I believe it applies equally to men and women to enjoy themselves without commitment if they so choose.
But the way she just said it makes me think she's seriously considering having a fling with Jett while she's visiting me.
And, deep within my gut, I know that is absolutely something I can't ever abide.
I'm just going to have to take another tact. "I'm going to have to forbid that."
Mollie laughs, thinking I'm joking. When my expression remains hardened like stone, her chuckles die down. She cocks her head. "Are you serious? You're trying to forbid me from having a fling with Jett?"
Standing straighter, I cross my arms over my chest. "You're damn right I am. He's my teammate, and you're my best friend. I'm forbidding it."
Excerpt. © Reprinted by permission. All rights reserved.


Book Info:
Are you ready for Kane Bellan's story?
I have a problem.
Potential problem?
I'm not really sure. Here's the deal.
There's this girl—isn't that how it always starts?—and her name is Mollie. I like her. I mean really like her. I hope that doesn't make me seem less manly than my professional hockey player persona implies. But here's the issue—she's my best friend. The one person I can count on for everything, who's been there with me for all the moments, big and small.
When Mollie shows up at my door, travel weary and scared following an incident with an ex, my instinct to protect her goes into overdrive. It's then that I know she's more than just my best friend and the skates are swept out from under me when I find out she feels the same way.
Our transition from friends to lovers to potentially something more is seamless, the Arizona Vengeance is back on the ice looking for a repeat championship, and my life has never been better. Just when I think I've got it all figured out, the realities of us both having careers which keep us on the road put our blossoming relationship on ice.
It feels like the game just went into overtime and I'm on the verge of either the biggest win or most disappointing loss of my life. And losing is never an option.
Book Links: Amazon | B&N | iTunes | kobo | Google |


Meet the Author:
New York Times, USA Today, and Wall Street Journal Bestselling author Sawyer Bennett uses real life experience to create relatable stories that appeal to a wide array of readers. From contemporary romance, fantasy romance, and both women's and general fiction, Sawyer writes something for just about everyone.
A former trial lawyer from North Carolina, when she is not bringing fiction to life, Sawyer is a chauffeur, stylist, chef, maid, and personal assistant to her very adorable daughter, as well as full-time servant to her wonderfully naughty dogs.
If you'd like to receive a notification when Sawyer releases a new book, sign up for her newsletter (sawyerbennett.com/signup).
Website | Facebook | Twitter | Instagram | GoodReads |