Today it is my pleasure to Welcome author
Katie Delahanty
to HJ!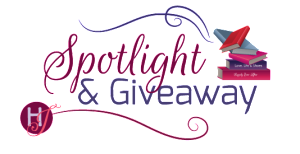 Hi Katie and welcome to HJ! We're so excited to chat with you about your new release, KEYSTONE!

Thank you for having me!

Please summarize the book a la Twitter style for the readers here: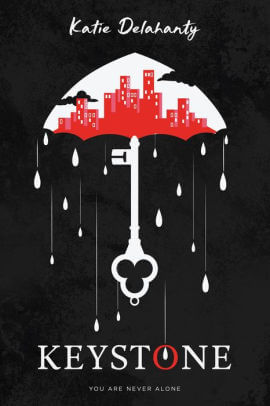 It's a YA heist novel set in the near future. Think BLACK MIRROR meets OCEANS ELEVEN with a splash of ROMANCING THE STONE:
Teenage "influencer' Ella Karman fakes her death to join a secret society of thieves who are stealing analog history before dark forces can forever alter the past. Partnered with the annoyingly hot–and utterly impossible–Garrett Alexander for his "Initiation Heist", Ella is forced to return, undercover, to the influencer world. One wrong move and she could lose everything–again.

Please share the opening lines of this book:
This will be my first and last entry, the final secret I share. It's strange, knowing this is goodbye. What will be my final words to my so-called friends?
###
I thought I'd get to choose, but in the end, it isn't my decision.
"Jump!" The voice is the wind ruffling the lake, but it's inside me at the same time. Wherever it comes from, it's a voice I obey. Instinctively wadding my limbs into a ball, I launch myself overboard seconds before the explosion.
Please share a few Fun facts about this book…
This book is inspired from the movie being filmed in my novel BLUSHING. BLUSHING takes place on a movie set where they are filming Keystone– "the hottest new YA novel turned movie" (I try to write things into reality). 😉 After I wrote a few scenes for the characters in BLUSHING to perform, I knew I needed to write the REAL book!
The Keystone author in BLUSHING is Hailey Kattaden–an anagram for Katie Delahanty.
Ella–my main character–was inspired by a story I read in GQ about Olivia Wilde eavesdropping on her parents' legendary dinner parties when she was a kid, and being shooed to bed by Mick Jagger.
This book was a labor of love. It took me five years to write and stretched my brain in ways I never imagined possible. I actually attended spy school to learn how to pick locks. The final test was escaping being handcuffed and locked in the trunk of a car . (I totally chickened out.)
I didn't have a teenage muse for this book until I discovered Billie Eilish (which was a long time after I started writing.) It's a coincidence that in the book Ella changes her name to the Eilish-esque Elisha and that both Billie and Ella keep secret journals. I wrote a couple nods to Billie's lyrics into the book: "I'm a 'bad' guy. And I love it." And "I have to end me. It's the only way to live."
What first attracts your Hero to the Heroine and vice versa?
For her, she feels an instant connection, an energy coursing between them that could make light bulbs explode. And he's really hot.
For him, she isn't what he expected–she keeps him on his toes.

Using just 5 words, how would you describe Hero and Heroine's love affair?
…rival thieves with a crush

The First Kiss…
All I'm going to say is "hot pink is too much to resist". I think I wrote the entire book to land that line.

Without revealing too much, what is your favorite scene in the book?
I really loved writing the Keystone Quest–a treasure hunt to determine who gets to choose their partner in the "Initiation Heist". I didn't know much about ciphers or lock picking when I started writing, but I had fun learning!
I concentrate, waiting for something to click, and come up empty. All the while the clock is ticking. At least I'm not alone. Sneaking a glance at Garrett with his head bowed over his cipher, a strand of hair falling across his forehead, I take consolation in the fact that he hasn't figured it out, either.
Drawn to him, I take advantage of his closeness—and rare silence. Tracing his strong jaw and full lips, I feel heat build in my center. He's perfect. As if he hears my thoughts, his eyes snap up, connecting with mine. They seem darker today, the usual gray-green reading charcoal. Rimmed with kohl to disguise their symmetry, they are like black holes, sucking me in, bending the light in the room, and I sit frozen, heart pounding, unable to look away.
If your book was optioned for a movie, what scene would be absolutely crucial to include?
The heist is a MUST!
Grabbing me, Garrett throws me to the ground, covering my body with his. My insides leaping, I squeal, certain we're done for, waiting for the bullets to ravage us. He clamps his hand over my mouth as the walls around us shift, rearranging themselves into a new layout.
"Robotic walls," I whisper through his glove when they've stopped moving. He removes his hand from my mouth. "Now how are we supposed to know which bedroom is the master? The map will have changed."
"We'll have to guess." His breath is hot on my cheek.
We lay there, not moving, every inch of our bodies pressed together. This time I know it's his heart pulsating against mine.
Readers should read this book …
if they're up for an adventure!
What are you currently working on? What other releases do you have planned?
I'm currently working on book 2 in the series–it's currently slated for release in October 2020. Book three will release sometime in 2021.
Thanks for blogging at HJ!
Giveaway:

A print copy of either KEYSTONE or IN BLOOM (my rock star romance)–your choice! (US addresses only, please–but an e-copy can be provided for international)
To enter Giveaway: Please complete the Rafflecopter form and Post a comment to this Q:

This book takes place in the future where facial recognition cameras can record your life from all angles, filter the video to make you prettier, edit it to look like a movie, and air it on social networks with less than a five second delay. If this technology was available now, would you use it?
Excerpt from KEYSTONE:
Standing, I hike through the snow until I find everyone. Obscured by the shadow of a tree, I observe for a minute before joining them. I'm honest with myself—I know who I'm seeking. The energy required to resist him is too much, and I don't bother trying.
Rayelle, Sophia, and Stewart are easy to find, huddled together, wearing school-issued coats. Nearby, Chloe and Harbor are perched on low tree branches, hair flipping as they talk to Liam and Kyran. The uninitiated are all there, mingling in the misty forest, drinking from vintage red cups. Everyone except me, that is, and except… Why can't I find him?
I promised Allard I'd practice sharpening my instincts, so I focus on Garrett, hoping I'll get an idea of his location.
"What are you doing out here alone?"
Jumping, I whip around. "Garrett?" I whisper, my mind reeling.
How did he sneak up on me? Or did I send out what I was hoping to attract? My stomach twists.
Stepping forward into the moonlight, I plaster wide-eyed innocence on my face. "I could ask you the same thing."
"I was wondering where you were." He comes toward me, padding through snow. A faint scruffiness along his jaw makes him seem grown-up, and an image of me snuggled up against his chest leaps into my mind. I blink it away.
"For some reason I couldn't stop thinking about you tonight," he says, coming to a stop in front of me, his face so close his breath comes out in little puffs that mix with mine.
That makes two of us. His energy tugs at my core, a gravitational pull in my gut that sucks me toward him, but I refuse to be swallowed into his vortex. Digging my feet into the snow, I clutch the tiger's eye I wear at my throat, calling on its protection to ward him off. "How romantic. Do you say that to all the girls? Because I'm not that easy."
A slow smile spreads across his face. "I like to keep an eye on the competition is all. I know you're a fortress, Ellie. Don't worry. I have no intention of scaling your walls."
Stupid disappointment dips in my belly, but I shrug it off, fluttering my eyelashes. "You're welcome to try. I'm confident the dragon will get you in the end, anyway."
He bites his lip, holding back a laugh. "You're nothing like I expected."
I ignore my racing heart, trying to keep up with him. "You think about me enough to have expectations, huh? Sorry to disappoint."
"Who said I'm disappointed? I figured you were too good for us—pretty Maker girl, forced to hang out with the Disconnect rejects." He searches my face. "But now I know the truth."
My insides clench—he called me pretty—at the same time fear that he knows my secret leaps into my throat. I swallow hard. "Yeah? What's that?"
"You're a nerd who would rather get a good night's sleep the night before the Quest than hang out with her friends. You really want to win this thing." He punctuates his theory by pressing his gloved index finger to the tip of my nose.
Relief that he hasn't discovered my identity rushes through me, and I roll my eyes. "So what if I do?"
He searches my face like I'm a present he wants to unwrap, and I keep a pleasant mask in place so he can't guess what's inside.
"You'd better not get disqualified, then," he finally says, his teeth flashing white in the moonlight. "In the real world, you don't get to choose when you sleep. That's why we're holding a party the night before the Quest. It's part of the challenge. It's mandatory you attend." He offers me his hand. "Come hang with me by the fire. You must be freezing."
A bead of sweat trickles down my back. Am I the only one who feels this heat? Pathetic.
Hand still extended, he waits for me to accept it.
I curl my fingers into a ball. "I'm sure Chloe would love you showing up with me."
"Who cares what she thinks?" He shrugs. Grasping my hand, he tugs me forward, and, as if on cue, snow flurries flutter down around us. "Come on, Ellie. It's New Year's Eve. Let's toast to new beginnings."
Not wanting to deal with the stares if I show up with him, I disentangle my fingers from his, shoving my hands into my pockets, halting our progress. "No, thank you. I'll celebrate when I have reason to celebrate. Until then, I'm happy here."
He sighs, closing the distance between us. "Okay, 'happy here.' I'll stay with you, then."
"You don't have to. I'm fine. Go back to the party."
"I'm not leaving you alone in the dark. You never know what's lurking in the woods. Especially when there's a full moon."
I'm struck by an urge to reach out and brush the snowflakes from his eyelashes, and it's all I can do to keep my hands to myself. "The only thing lurking is you. But then, you are pretty dangerous…" Narrowing my eyes, I look him up and down. What am I doing? Am I flirting? I don't know what, but something about him throws me off my game.
He studies me. "What aren't you telling me? Something doesn't add up. You're not a legacy, but there's something familiar about you. I feel like I know you, but that's impossible. You showed up out of nowhere and beat some really talented thieves to compete in the Quest… Who are you?"
I meet his gaze, my heart thumping. "I'm just a girl from Ojai."
"I don't know what to make of you, Ellie," he says, raising his fingers like he's going to touch my cheek. I long for him to cup my jaw, but he quickly drops his hand. "One minute you look like you want to kill me, and the next—"
"Hi Chloe," I say loudly, sensing movement in the trees and cutting him off.
Seconds that feel like eternity pass before Chloe emerges. "There you are," she says. Harbor is at her side, and Liam trails behind them. "Did you get the dirt on her yet?"
My skin goes cold, but my eyes remain glued to Garrett's beautiful face. "Couldn't stop thinking about me, huh?"
"Actually, yes." He glares over his shoulder at Chloe. "I was worried when you didn't show up." He says it too softly for the others to hear.
I believe him, and a pang shoots through me at the fact that he actually seems to care, but then I picture myself falling under his spell, spilling my secrets. Maybe that's what he wants. I'm not falling for it. "Well, don't wonder about me and don't worry," I say. "I can take care of myself. The other competition is here. You should keep an eye on her. Feel free to forget I exist."
His eyes harden. "You don't know how much I wish that was possible."
Excerpts. © Reprinted by permission. All rights reserved.
Book Info:
When Ella Karman debuts on the Social Stock Exchange, she finds out life as a high profile "Influencer" isn't what she expected. Everyone around her is consumed by their rankings, in creating the smoke and mirrors that make them the envy of the world.
But then Ella's best friend betrays her, her rankings tank, and she loses—everything.
Leaving her old life behind, she joins Keystone, a secret school for thieves, where students are trained to seal everything analog and original because something—or someone—is changing history to suit their needs.
Partnered with the annoyingly hot—and utterly impossible—Garrett Alexander, who has plenty of his own secrets, Ella is forced to return to the Influencer world, while unraveling a conspiracy that began decades ago.
One wrong move and she could lose everything—again.
Book Links: Amazon | B&N | iTunes | Goodreads |


Meet the Author:
Katie lives in Los Angeles with her husband, pre-school-age twin daughters and toddler son. Growing up in Pittsburgh, she loved old movies and playing dress up, but never considered telling stories of her own. It wasn't until she was asked to start a blog for the sleepwear company she designed for that she began to write. Not knowing what to say about lingerie, she decided to write a fictional serial about a girl who was chasing her dream of being a costume designer and fell in love with a rock star along the way. And that's when Katie fell in love with storytelling. She's been waking before dawn to write ever since.
Website | Facebook | Twitter | | Instagram |