Today it is my pleasure to Welcome author
Julia London
to HJ!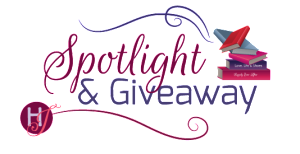 Hi Julia London and welcome to HJ! We're so excited to chat with you about your new release, Last Duke Standing!
Please summarize the book for the readers here: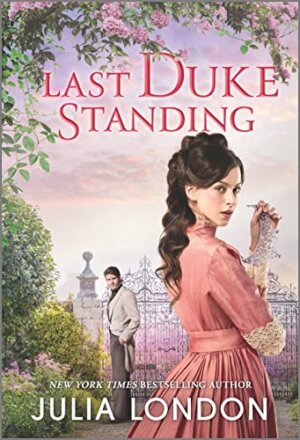 Crown Princess Justine Ivanosen is going to be the queen of Wesloria sooner rather than later—her father, the king, is dying from tuberculosis. But the Prime Minister is dead set against having a young woman ascend the throne without a man to guide her. Imagine the chaos and carnage! So he talks her mother, the queen, into employing the Victorian equivalent of matchmaker to the stars. They pack Princess Justine off to England to apprentice with Queen Victoria, with strict instructions to Lady Aleksander that she is to return with a fiance. The prime minister won't leave the selection of the lucky fellow to chance, and persuades one of his old cronies to send his handsome son to London to "help" in the selection process. In other words, spy.
William Douglas, the future Duke of Hamilton, has been around the block a time or two, and met the princess several years earlier. She was hardly more than a girl then, and what he remembers is a snippy little princess who didn't like losing parlor games. Granted, the parlor games were being played at a Christmas party where everyone was three sheets to the wind, but he remembers it all pretty darn well all the same. The last thing he wants to do is babysit that child. But he does as his father is making him do, and discovers the girl in his memory is now a very attractive grown woman. She likes the term Your Royal Highness a little more than is practical, and expressly forbids him from offering his advice. So of course, he's going to. And he's got an opinion about every man that comes to meet her. Pretty soon, it's apparent that he may be the last duke standing.

Please share your favorite line(s) or quote from this book:
"To begin, you will recognize that I am to be queen soon, and you are not at liberty to tell me what to do, under any circumstance."

His eyes widened with surprise. "Now there's a winning scheme if ever I heard one—befriend others by beaning them on the head with your scepter."
Please share a few Fun facts about this book…
I based Princess Justine in part on Queen Victoria. Queen Victoria was 18 when she took the throne after leading a very sheltered life. Needless to say, in her newfound freedom, she made a few mistakes. She also had a healthy sexual appetite, which we know because she wrote about it in her diaries. I thought it would be awesome to have Queen Victoria pass these things along to Justine, mostly over cake. In her later years, Queen Victoria ate a lot. I am hoping she had lots of cake.
There is a scene where one suitor brings a wagonload of flowers. I spent a lot of research time (translation – procrastination time) scrolling through Instagram to look at flowers in England. I found a couple of sites that take the most gorgeous pictures, and now I download their photos to use as wallpaper for my phone. It's so nice to see a bouquet of peonies when you open your phone in the morning.
I created my own "European" language for the series. It's a mix of Estonian, Latin, Danish, German, and a little bit of nonsense thrown in. It was fun!
What first attracts your Hero to the Heroine and vice versa?
It depends on the idea. Sometimes the hero comes to me first, but for this series, it was the heroine. I was attracted to the idea of a young woman about to be queen. She is in her twenties, and when I think of myself at that age, I can't imagine sitting on a throne and making big decisions. I mean, I still look back and think it's a small miracle I graduated college and got an actual job. It was pretty touch and go from time to time. 🙂 Being a queen? Nope. No thank you. I'm much better sitting in a corner and daydreaming.
Did any scene have you blushing, crying or laughing while writing it? And Why?
I go back to the flower scene again. A suitor brings them, and William, the hero, is allergic to something in the mix. He is determined not to leave the princess alone with the other guy, but his eyes are swelling shut, his nose feels like a balloon, and he can't stop sneezing. Someone even says his eyes are getting fat. I amused myself very much with this scene. Here's a snippet:

As Aggiani whispered into Justine's ear, Lady Aleksander whispered to William. "You can't deny that they make a lovely couple. Can you imagine the beautiful children they would bring into the world?"
He gave her a startled look. "That's putting the cart before the horse, aye?" From where he was sitting, the peacock Aggiani was the worst possible match for Justine. "I think, madam, that you do no' know my old friend as well as you think."
"Really? Tell me everything about the man you are not really acquainted with, but whom you refer to as your old friend."
William gave her a withering look, which lost its intended impact when the butler leaned between them and poured tea. William sneezed again. His eyes were watering, and his nose felt even larger. He had a decision to make—he could sit here and watch Aggiani charm his way into a crown, or he could remove himself before he couldn't breathe at all.
He could do without breath for a few more minutes.
Readers should read this book….
If they love all the pretty settings in Bridgerton. If they like to laugh. If they love royal romance. If they love Victorian romance. If you have a thing for Scottish heroes and that brogue. If they love following along in all the ways men and women cross the milky way and find that common star to live on.
What are you currently working on? What other releases do you have in the works?
I am finishing up The Duke Not Taken, (9/28/22), which is the next book in this series. It's about Princess Justine's younger sister, Princess Amelia. She is Princess Margaret to Justine's Queen Elizabeth and has a reputation for looking for love in all the wrong palaces. After that, I have two more books to write for the A Royal Match Series, and a rom-com.

Thanks for blogging at HJ!
Giveaway:

1 Print copy of Last Duke Standing
To enter Giveaway: Please complete the Rafflecopter form and Post a comment to this Q:

Queen Elizabeth just celebrated an awesome and inspiring seventy years on the throne. She was twenty-five when she became queen, about the age Justine is. I told you what kind of queen I would have been—a messy one. What kind of queen would you have been at 25? Knowing yourself, is that something you think you would have done well? (Bonus – you get to keep the wardrobe and the jewels no matter what you decide)
Excerpt from Last Duke Standing:
CHAPTER ONE
1855
In the capital city of St. Edys
Wesloria

The Crown Princess Justine Marie Edda Ivanosen took one hesitant step from behind the curtain and glanced at the podium in the center of the stage. She slid the palm of her hand down the side of her skirt and—
"Non, non, non, non." A wiry gentleman with very blond hair threw up his hands in despair.
The princess groaned to the ceiling. "Now what have I done?"
The inimitable Monsieur DuPree, an instructor of elo¬cution and comportment on loan to Wesloria from Em¬press Eugénie of France, clasped his hands together and pleadingly said, "Your Royal Highness, s'il vous plaît." He leaped onto the stage and strode across to instruct her again.
From his royal box seat beside Her Majesty Queen Agnes, Weslorian Prime Minister Dante Robuchard swal¬lowed a sigh. The princess suffered from terrible nerves at the mere thought of public speaking, which was a co¬nundrum for a future queen, as public speaking was high on the list of requirements. The citizens of Wesloria would need a queen who spoke firmly and elegantly, who exuded confidence and command of her kingdom. Not one who shook the moment she took a stage. Even now the shake in the hem of her gown betrayed her nerves and exuded the opposite of confidence.
"You must not hesitate," Monsieur DuPree insisted.
"I beg your pardon, but this is my first time seeing the completed hall," the princess said.
It was indeed a grand stage. The new Prince Vasilly Hall—with its domed ceiling depicting Joan of Arc, boxes festooned in velvet and gold ropes above the general seat¬ing, huge crystal chandeliers, each sporting one hundred gaslights, and its seats for five hundred souls—dwarfed the princess. Only in Paris and Rome and London would you find a stage as grand as this. Not in Wesloria. Not until he'd become Prime Minister.
At least, he mused, if there was one good thing that could be said of Princess Justine—and little good was said of her, frankly—it was that she had the carriage and fine looks of a queen. She was a bit taller than average, like her mother, and possessed a fine figure, also like her mother. But where the queen's eyes were blue, the daughter's eyes were bright and curious and a warm shade of honey, and they tended to lock with yours when she was speaking to you.
Ministers—most of them old men whose libido had been lost decades ago—would forgive many faults if they resided in an attractive young woman, and the princess was cer¬tainly that. She had long, dark brown hair gathered in an artful array of braided loops and knots at her nape as was the Weslorian fashion. The streak of white in her hair, a slender tress that refused any color—a trait peculiar to the Ivanosen family—looked almost like it had been dyed white on purpose. She wore a gown of gold silk patterned with starbursts and styled in the manner of French and English fashion—a full tiered skirt, voluminous sleeves—and end¬ing just at her ankles, so that her embroidered kid-leather-and-silk shoes could be seen.
The gown had been hotly debated between himself and the queen. The Weslorian style of women's clothing was typically worn close to the body with a long, embroidered train, which the queen thought important for the future queen to wear. But Dante had argued that people feared what they did not understand, and as the princess was a commodity in an international marriage mart, in public she ought to dress as noble women did in Paris and London.
He'd won that battle, at least.
The princess and Monsieur DuPree disappeared behind the stage curtain again.
Princess Justine was here today to rehearse the speech she would give for the grand opening of the hall. The event would mark the start of the annual Carlarian arts fair, for which people would flock to St. Edys from all over the world. The grand opening ceremony was generally pre¬sided over by the king, but his precarious health prevented it this year. The king suffered from consumption. He was declining; there was no dispute. Privately, the royal physi¬cians had said he might not last the year.
The king knew how poor his health was and had ex¬pressed to Dante his fervent wish that Princess Justine be prepared in earnest for the throne and that, if at all possible, a prince consort be decided. "They'll eat her alive without a husband at her side," he'd said one night.
The king was right about that, and Dante would certainly be counted among their ranks. He was the prime minister, after all. He needed to be able to steer that young woman in any direction he needed.
He looked at the princess now, she of the slender shoul¬ders and youthful head, and tried to imagine how she would carry the burdens of an entire country without her father to help her. She was not prepared for the throne in his humble opinion, and the queen clearly shared that opinion, based on the number of sighs she emitted when her daughter was near. He understood her impatience—he himself had spent an awful lot of time thinking about Princess Justine when more pressing matters required his attention.
He glanced at the queen from the corner of his eye and noted her sour expression as she contemplated her older daughter. It was only the two of them in the box, as this was only a rehearsal. In fact, Dante had believed the two of them would be the only ones in attendance, but below was a smattering of onlookers. Courtiers, mostly. But also in attendance, without explanation, was Princess Amelia, the next in line to the throne. She was in the company of her three constant companions. Dante viewed those girls like so many rabbits, a little warren of them always hop¬ping around and getting into things that didn't concern them. He'd recently suggested to the queen that perhaps Princess Amelia might study art in Switzerland as many grown daughters of royalty and nobility were wont to do. The queen wouldn't hear of it.
Dante had won a hard-fought battle for his office only a year ago. He understood early on that he must tread lightly around the topic of the princesses. Amelia was her mother's favorite, and Justine…well, Justine was not. Perhaps she had been at some point early on, but recent events had tar¬nished the young woman's halo. Nevertheless, she would be queen, and as he intended to keep a grip on power for many years, she was the princess who concerned him most.
He was determined to take the poor economy that had plagued Wesloria for centuries into prosperity and moder¬nity. Under King Maksim, the country had made signifi¬cant progress, but there was so much more to do. Given the king's advancing consumption, he needed Princess Justine as malleable as possible. Therein lay the rub.
Below them, Monsieur DuPree finished his consultation. He hurried to the edge of the stage, leaped to the floor and took his seat among the courtiers.
Dante's first mistake had been in assuming that a young woman of Princess Justine's age—she'd be five and twenty in a couple of weeks—could be easily influenced. But she simply did not behave in ways he could predict or find logi¬cal. This had perplexed him for many months until one day he realized that what he needed her to be was a man. To think and walk and talk like a man. And as she could not be that, the next best thing was to marry her to one. Post¬haste. Get her a consort as the king had suggested; someone who would guide her with Dante's considerable influence.
"Yes, then, begin again!" Monsieur DuPree bellowed.
Princess Justine stepped out from behind the curtain, and this time strode purposefully across the stage to the podium as the onlookers rose to their feet. She gestured in a queenly manner that they should sit. For the next few moments she stood at the podium, looking very much like the intelligent young woman who had been tutored by the best educators in Wesloria. She looked fit and athletic, too, which Dante certainly appreciated but never said so, be¬cause the queen had made it abundantly clear she did not approve of athleticism in a princess, and particularly fenc¬ing, at which, Dante had heard, the princess excelled.
The point was that she had all the necessary ingredients to be a good queen and a good wife and would be a fine catch for the right sort of man…
The right sort of man.
And therein lay yet another rub. Dante didn't trust the princess to choose the right sort, especially given recent events. He still grimaced when thinking of how his first year in office had been consumed with the princess's wretched involvement with Duke Gustav's son, the de¬generate libertine, Aldabert.
Princess Justine placed her hands on either side of the podium. She looked up at the small audience and said, "Good evening."
"I beg your pardon, Your Royal Highness, but you must speak louder," Monsieur DuPree urged her.
The princess bowed her head a moment to gather herself.
Aldabert Gustav. What delight had filled Dante when that lying scoundrel had been banished from the country. He was a spoiled brat who valued carnal pleasure over duty, the trophy of a young princess's virtue over the national scandal it could cause. He had nothing to recommend him and had boldly lied to gain the princess's favor and God only knew what liberties. And still, when presented with the evidence of his perfidy, Princess Justine had stubbornly refused to believe him rotten to the core.
The whole sordid affair had become a royal fiasco and had required a rather large payment from the king's per¬sonal coffers to the estate of Lord Gustav to see his prof¬ligate son married to a German heiress at once and booted from the country.
The princess lifted her head again. Her cheeks were now entirely devoid of color and caused her to appear unwell. Was it really so very painful to address a few? It was so odd to Dante—she could be quite self-assured in private, but when pressed to speak publicly, she lost all confidence.
She cleared her throat. She picked up the paper on which her speech had been penned, and even from this distance Dante could see how it shook.
"If only she would speak," the queen whispered loudly. "I think it would be better if Amelia made the speech. She's much livelier."
Princess Justine lowered the paper and looked up at the royal box. "I would be just as happy for Amelia to make the speech, Mama."
"Oh! I beg your pardon, darling. Don't pay us any heed. You're doing very well, dear!" the queen tittered.
The princess looked at the paper again.
Dante disagreed with the queen's opinion. Princess Amelia reminded him of an unruly child whereas Prin¬cess Justine was elegant.
"Good evening!" the princess said again, much louder. She absently wiped her palm along the side of her skirt again, and the queen clucked her tongue with annoyance. "Bonem owen," the princess continued, wishing everyone a good evening in Weslorian. And then she began to speak in Weslorian, her voice quaking, the words halting. She spoke as if the words made no sense to her, which was ab-surd. While it was true that the princesses had been born to a mother whose native tongue was German and a fa¬ther whose native tongue was Weslorian, and who together spoke the common language between them—English—the princess spoke Weslorian fluently.
"Ledia et harrad." Ladies and gentlemen. That was bet¬ter, then. "Welcome," she said again in English, forgetting which language she ought to speak for a moment. And then she continued in Weslorian often broken with English. "En honra e…independence…" She paused to squint at the paper. "We…co…"
"Non!" Monsieur DuPree said, coming to his feet. "Again, please, Your Royal Highness."
"I beg your pardon, sir, but I can't read without my eye¬glasses."
"We had quite a row about them yesterday," the queen whispered to Dante. "But I will not have her looking like a bluestocking." As if there was something wrong with a daughter who might appear to be educated and well-read.
"Perhaps it is the Weslorian?" Dante wondered aloud. "It is not her preferred language."
The queen bristled. "But it is her native language. She should have applied herself to the study of it more fully."
That was rich, seeing as how the queen had never learned to speak Weslorian.
"Par de…candidates?" the princess said below. She squinted at the paper. "Oh, I beg your pardon. Candreda," she said.
The princess moved the paper farther from her face. Below her, her sister and her friends giggled. The small crowd of courtiers grew restless, and the princess turned even paler. "Par de candreda," she said.
Monsieur DuPree stood slowly. With his hands clasped behind his back, he deliberately walked up the steps and onto the stage to consult with her again. The princess turned to face him almost as if she expected a blow.
"I often wonder why couldn't Amelia have been first¬born?" the queen mused on a sigh, and settled back in her chair. "She's so gregarious. A natural at this sort of thing, and—"
"Mama!" Princess Justine said sharply. "I can hear you."
"I beg your pardon, my darling. Carry on!" The queen folded her arms. "What are we going to do, Robuchard?" she whispered. "She's hopeless."
Princess Justine wasn't hopeless in the least, but that was neither here nor there. This was the moment Dante had long been seeking, the opportunity to suggest his well-studied plan to the queen without appearing to be impertinent. "I do have one suggestion, if you please, Your Majesty."
"What is it?"
He leaned as close as he could without drawing atten¬tion. He spoke in a whisper as Monsieur DuPree went be¬hind the princess, put his hands on her waist and positioned her before the podium. "I would suggest that we send Her Royal Highness to London to apprentice with a woman who herself was once a young queen. Victoria assumed the throne at the age of eighteen and I think she could offer invaluable advice."

Excerpted from The Last Duke Standing by Julia London. Copyright © 2022 by Dinah Dinwiddie. Published by arrangement with Harlequin Books S.A.
Excerpt. © Reprinted by permission. All rights reserved.


Book Info:
First in a sparkling all-new series by New York Times bestselling author Julia London
When Crown Princess Justine of Wesloria is sent to England to learn the ropes of royalty, she falls under the tutelage of none other than Queen Victoria herself. She's also in the market for a proper husband—one fit to marry the future Queen of Wesloria.
Because he knows simply everyone, William, Lord Douglas (the notoriously rakish heir to the Duke of Hamilton seat in Scotland, and decidedly not husband material), is on hand as an escort of sorts. William has been recruited to keep an eye on the royal matchmaker for the Weslorian Prime Minister, tasked to ensure the princess is matched with a man of quality…and one who will be sympathetic to the prime minister's views. As William and Justine are forced to scrutinize an endless parade of England's best bachelors, they become friends. But when the crowd of potential grooms is steadily culled, what if William is the last bachelor standing?
Book Links: Book Links: Amazon | B&N | iTunes | kobo | Google |


Meet the Author:
Julia London is a New York Times and USA Today bestselling author of over fifty novels of historical and contemporary romance. She is the author of the popular Highland Grooms series as well as A Royal Wedding, her most recent series. Julia is the recipient of the RT Bookclub Award for Best Historical Romance and a six-time finalist for the prestigious RITA award for excellence in romantic fiction. She lives in Austin, Texas. Visit her at www.julialondon.com.
Website | Facebook | Twitter | Instagram | GoodReads |