Today it is my pleasure to Welcome author
Sophie Kim
to HJ!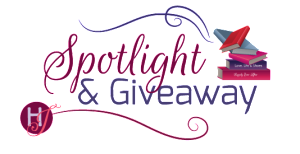 Hi Sophie Kim and welcome to HJ! We're so excited to chat with you about your new release, Last of the Talons!

Hello! And thank you so much for having me.

Please summarize the book a la Twitter style for the readers here: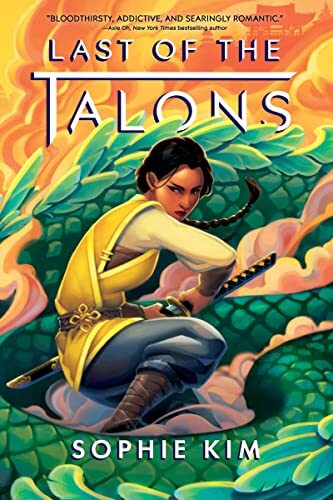 After the destruction of her entire Talon gang, eighteen-year-old Shin Lina―the Reaper of Sunpo―is forced to become a living, breathing weapon for the kingdom's most-feared crime lord. All that keeps her from turning on her ruthless master is the life of her beloved little sister hanging in the balance. But the order to steal a priceless tapestry from a Dokkaebi temple incites not only the wrath of a legendary immortal, but the beginning of an unwinnable game…

Please share the opening lines of this book:
The Temple of Ruin has been abandoned for centuries, but it's an unspoken rule that nobody enters the looming pagoda. There are legends of dark, dreadful things lurking within its depths—fanged creatures that lunge out of shadows and drag unsuspecting mortals down into the nightmarish underworld below.
And the gods do not lift a finger to help them.
Yet my lips still whisper a prayer as I eye the damned temple that Konrarnd Kalmin has deemed our mark for a midnight heist.
I am not surprised when there is no answer.
Please share a few Fun facts about this book…
LAST OF THE TALONS was partly inspired by the BTS song, PIED PIPER. And since this book is both a Pied-Piper retelling and inspired by Korean mythology, PIED PIPER is the perfect theme song for TALONS.
Lina (the main character) and Rui (the Dokkaebi emperor) have a ship name! Ruina. The name is fairly accurate, seeing as for a good portion of the novel, they both seek to ruin one another.
Rui's favorite food is red bean porridge – danpatjuk, in Korean. In traditional mythology, Dokkaebi are very fond of the porridge. The wily creatures can even be placated with it! Although it will take much more than some danpatjuk to mollify Rui, the emperor does enjoy his danpatjuk very, very much.
In that same vein, Lina's favorite food is the pastry known in the book as "sugar rolls". The closest pastry to this, in our world, is kkwabaegi – Korean twisted donuts dusted with sugar. It seems that both parties of Ruina have a sweet tooth!
If Rui lived in our world, he would likely be an actor. As you'll see in the novel, he has a certain flair for the dramatic…
What first attracts your main characters to each other?
At first, their attraction isn't a romantic one — they're bound together in a game of life and death. The protagonist, Lina, frequently imagines triumphing over Rui in battle. Hatred is a live wire between them.
As the book progresses, that wire becomes taut with a different sort of tension. Both Lina and Rui wear masks, but gradually, those masks begin to crack. And the faces underneath those masks – the souls underneath those masks – are very different than what rested on the surface. Those glimpses spark a new connection between the two characters (although that new connection is extremely inconvenient for hundreds of reasons).

Using just 5 words, how would you describe your main characters"love affair?
Tumultuous, passionate, bewildering — yet right.

The First Kiss…
The first kiss is a big moment in this book, and also a very major plot point as it sets in motions a series of both fortunate and unfortunate events. The accumulation of Rui and Lina's tension throughout the novel made this scene extremely satisfying to write. The banter, bickering, and various assassination attempts are a sort of (incredibly amusing) foreplay to that moment. TALONS is slow-burn enemies-to-lovers, and the first kiss is (in my humble opinion) one of the novel's most gratifying scenes.
Without revealing too much, what is your favorite scene in the book?
In which Lina pays a visit to another realm…
I am no longer in Sunpo.
No longer in the palace of the Talons. No longer in Gyeulcheon.
Instead, I am in another world altogether.
Dark purple flowers brush against my calves in a phantom wind that carries with it the smell of sweet cherry blossoms. Sparkling light, a shade of pale blue, streams down from an endless sky of lilac, upon which a periwinkle moon hangs among diamond-shaped stars.
I blink slowly, glancing down at myself. I'm clad in only a thin white dress—a nightgown, fitting for the sudden heavy fatigue I feel. My hair hangs loose down my back, and in my right hand, I hold a tall white candle with a flickering yellow flame. The wax has begun to dribble down the stick, slowly bubbling pale white.
This world is beautiful and carries with it the slow feeling of a deep slumber. Yet I do not quite think this is a dream, not at all.
A name, a place, inches hesitantly into my mind.
If your book was optioned for a movie, what scene would be absolutely crucial to include?
Any scene with banter. Here is one of my favorite ones…
"Put down the sword, little thief. You're unnerving me." Yet his tone suggests that I am doing anything but. I tilt it forward, the tip nearly slicing open Rui's silken hanbok. His eyes widen in momentary surprise, soon replaced with wry caution. "Truly, Reaper. Must you punctuate your every point with violence?"
"Yes."
"I doubt that it is necessary."
"It is until you cease your pathetic attempts at seduction."
The words rip from my lips like bullets. "It's a desperate move in your little game."
Rui's lips part in incredulity.
My chest heaves as I breathe unevenly through my anger.
And then, after a moment of silence, Rui throws his head back.
And laughs.
Readers should read this book …
If they love the idea of a dark YA romance set amidst the backdrop of a mythology-inspired world.
What are you currently working on? What other releases do you have planned?
I'm currently working on the second installment in the TALONS trilogy (title TBR). Soon, I'll begin editing THE GOD & THE GUMIHO, which is my Adult debut and is releasing 2024 from Del Rey Books.
There will be a third TALONS book as well, along with another book from Del Rey.
Thanks for blogging at HJ!
Giveaway:

The giveaway will feature a hardback copy of LAST OF THE TALONS — which releases on September 27th, 2022.
To enter Giveaway: Please complete the Rafflecopter form and Post a comment to this Q:

Which shared excerpt was your favorite? Why?
Excerpt from Last of the Talons:
A panel of glistening glass in the ceiling pours starlight into the room. Plates of food, still steaming, sit on the table. Colorful cushions, plump and velvet, await us on the glossy black floor that reflects the shimmer of the stars. I allow myself to feel a surge of triumph as Rui shuts the door.
We are completely and totally alone.
Yet I know that Haneul Rui is dangerously clever. Know that this secluded dinner is somehow his move in our game, with a hidden motivation that I cannot quite decipher. But I highly doubt he knows that my own strategy is to take him down with sugared smiles and flashes of skin.
"This way," Rui murmurs, placing a hand on my lower back. Even through the fabric, his fingers are cool, the frostbitten metal of his rings biting on my skin. I am overly conscious of the sheer closeness of his body to mine as he guides me to the table.
Attempting to steady my fast-beating heart, I jerk away and walk the next few strides myself before settling down on a cushion. My cheeks burn as I avoid the Piper's gaze.
A small smile toying on his lips, Rui takes the one across from me. He gracefully folds himself onto the pillow, crossing his legs and adjusting his flowing black robe. "I hope you're hungry, Shin Lina," he murmurs as he picks up his chopsticks and twirls them idly between his fingers.
My stomach grumbles in response as I take in bowls of soup swimming with chunks of tofu and green ringlets of scallion. Glazed meats are artfully arranged on wide platters next to glass noodles mixed with vegetables atop a porcelain plate. Tendrils of steam curl up from shiny white rice and fat mandu, filling the room with a savory aroma.
"It won't serve itself," Rui says, reaching for a platter of meat. "However useful self-serving plates would be, I fear it's even beyond my own capabilities to procure such an invention. Duck?"
"Fine." I watch as he loads heaps of food onto my plate before turning to his own. I cautiously pick a piece between my chopsticks and raise it to my lips. The duck is tender, almost sweet, and the glaze sticks to my lips even as I swallow and reach for more. This is the sort of food I wished for in Sunpo, the kingdom where children eat the same salted fish every day and pretend it's pork or beef or chicken.
Rui takes a bite of rice. "I'm pleased to see that you put the wardrobe to good use."
I smile over my glass of wine. Draw as much attention to your lips as you can. "This dress was irresistible."
"So I see," he murmurs. My breath hitches momentarily in my throat. As if he can hear it, Rui gazes up at me underneath his lashes as a wicked laugh flickers in his eyes. "Is the sky to your liking?" He gestures to the expanse of night that looms above us.
I lift my eyes to the pearlescent silver moons, the shimmering stars, and the small, lightning-quick flashes that can only be comets speeding through the eternal expanse. "If it isn't?"
The emperor shrugs languidly. "Then I will change it for you."
"Change…the sky?"
Rui waves a hand upward. The sky ripples and shifts, until the white stars and moons glow varying hues of gold and the blue-black depths of the sky change to a sunset orange. The shining light encases the emperor in an aura of gold. "Perhaps this is preferable." His eyes glint. He looks almost…shyly hopeful, as if he is itching for my approval.
For the sky has gone from dark to vibrant in a matter of moments.
Quickly, I compose myself. "I liked it better before."
Rui twirls a hand again, and I watch orange melt back into velvet darkness.
"You can change the sky."
"And you can state the obvious."
Excerpts. © Reprinted by permission. All rights reserved.


Book Info:
"Last of the Talons is a stunning blend of dark romance and Korean mythology. Sophie Kim writes enemies to lovers with heart-pounding intensity, blurring the line between love and hate. Bloodthirsty, addictive, and searingly romantic." ―Axie Oh, New York Times bestselling author of The Girl Who Fell Beneath the Sea
After the destruction of her entire Talon gang, eighteen-year-old Shin Lina―the Reaper of Sunpo―is forced to become a living, breathing weapon for the kingdom's most-feared crime lord. All that keeps her from turning on her ruthless master is the life of her beloved little sister hanging in the balance. But the order to steal a priceless tapestry from a Dokkaebi temple incites not only the wrath of a legendary immortal, but the beginning of an unwinnable game…
Suddenly Lina finds herself in the dreamlike realm of the Dokkaebi, her fate in the hands of its cruel and captivating emperor. But she can win her life―if she kills him first.
Now a terrible game of life and death has begun, and even Lina's swift, precise blade is no match for the magnetic Haneul Rui. Lina will have to use every weapon in her arsenal if she wants to outplay this cunning king and save her sister…all before the final grain of sand leaks out of the hourglass.
Because one way or another, she'll take Rui's heart.
Even if it means giving up her own.
Book Links: Amazon | B&N | 


Meet the Author:
Sophie Kim spends her days both studying at her university and writing her novels, which are strongly influenced by her firm belief that diversity and non-stereotypical representation in literature are vastly important. Blessed (or cursed) with a voracious appetite for all things bookish, Sophie can often be found wandering the aisles of a library or curled up with a precariously balancing stack of stories.
Last of the Talons is her first novel.
Website | Twitter | Instagram |